Spotlight on black and white
Carte blanche to photographer Sonia Sieff
Slim and beautiful Sonia Sieff has the natural grace that is the stuff of photographers' dreams. Yet her place is firmly behind the lens, where she composes images that resemble her: lively, smooth, accurate, filled with lightness and intensity. Her fast, well-modulated diction conveys her passion as she describes her latest fashion shoot, set in a light-filled suite at La Réserve Paris.
You are fortunate enough to be able to choose your projects. Why this shoot?
I fell in love with La Réserve Paris. It's a rare place, offering an interlude of peace and serenity. I love its location, its incredible views and distinctive personality. Plus I was given carte blanche to produce this "art-house" work from a surprising, innovative new perspective. I loved it.

You chose black and white, although you often work in color…
I wanted to achieve a perfect balance between the model, the suite and the clothes; for the images to be alive, simple and modern. It needed black and white. I associated it with a model endowed with a strong personality, along with chic, graphic pieces by Prada, Chanel, Alaïa, Céline and Élie Saab. The black and white generates astounding contrasts between the clothes, the hair, and the diaphanous skin that seems to diffuse the light. It offers a modern take on the spaces, the finishes, the beauty and the spirit of the place.
Did you produce these images in natural light?
On that particular day, an overcast sky that was white and milky provided the best possible light box. I barely had to force this natural light to obtain a subtle, realistic result.
You were given your first camera at the age of 17…
That is pretty late for a photographer's daughter and my calling immediately became apparent. I have doubts about everything except that.
Do you feel close to the work produced by your father, Jean-Loup Sieff?
We have the same eye and photographic language. Like him, I love elegant women, dancer's bodies, composition and cinema. But he hates teams and I love them. He only worked in black and white but I also like color. He's a magnificent photographer and the man I admire the most. But I have my own career…
By Michèle Wouters - Photographies Sonia Sieff - Stylisme Mathieu Pabiot
Images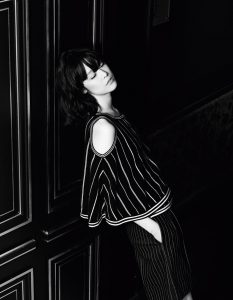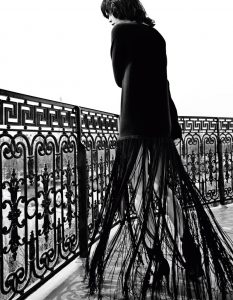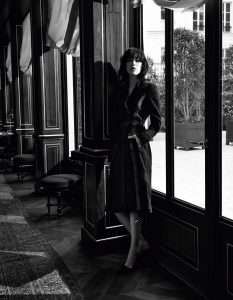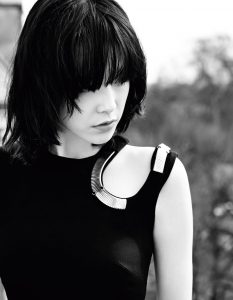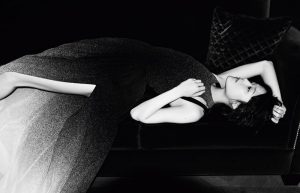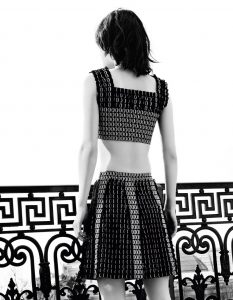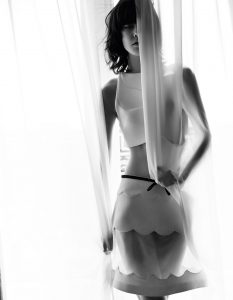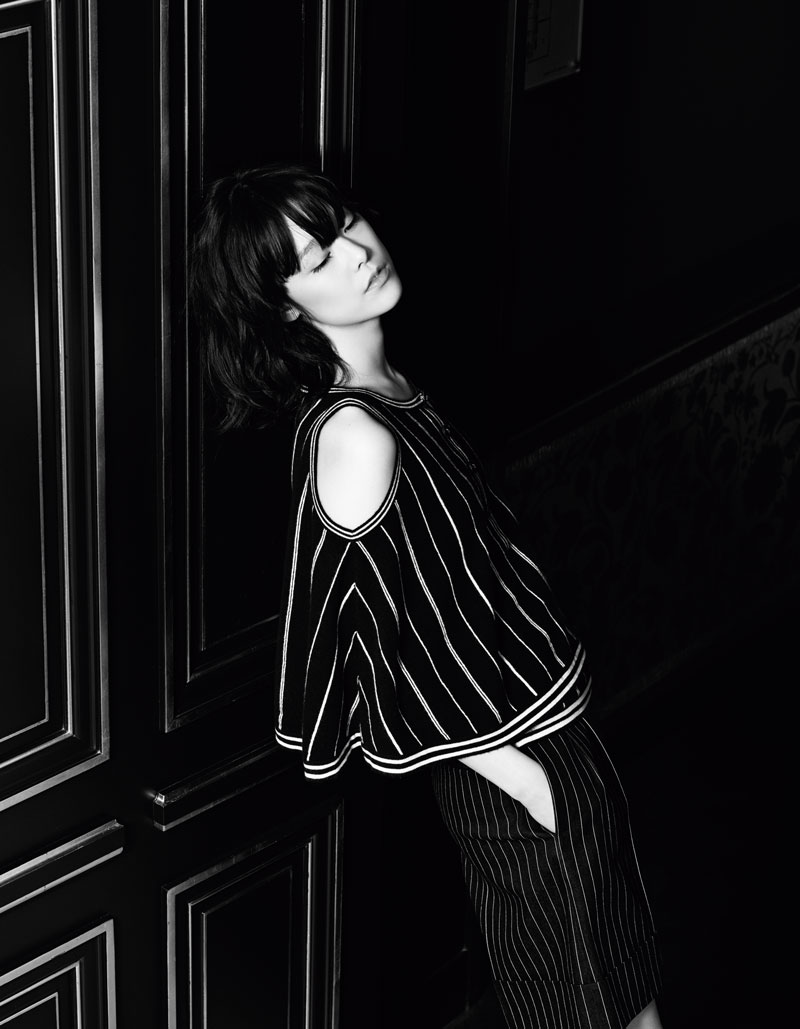 Top, lace waistcoat and pinstripe shorts CHANEL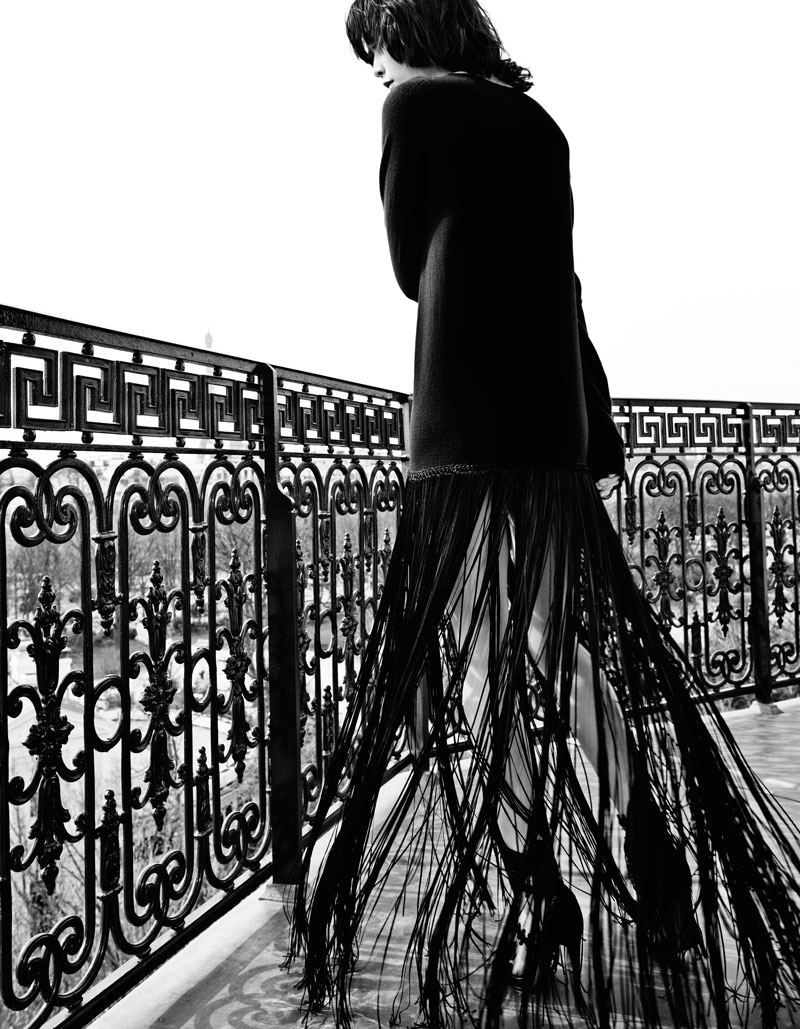 Sweater dress with long fringes CELINE. High-heeled sandals ALAIA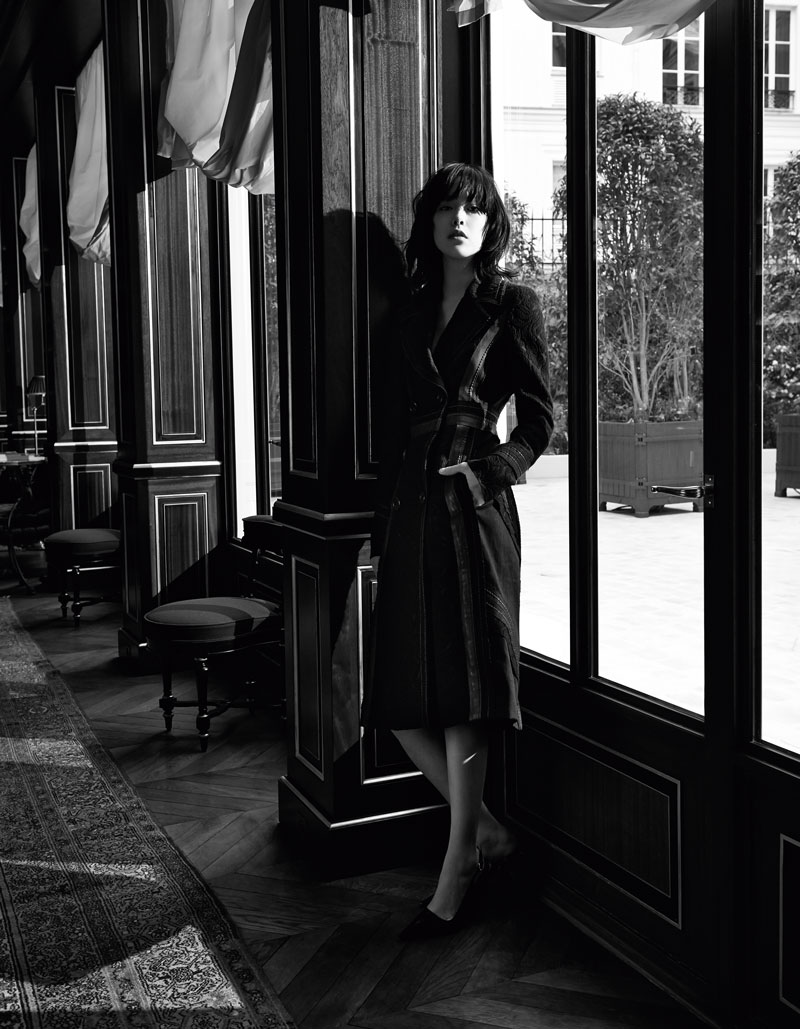 Brocade coat and leather pumps PRADA.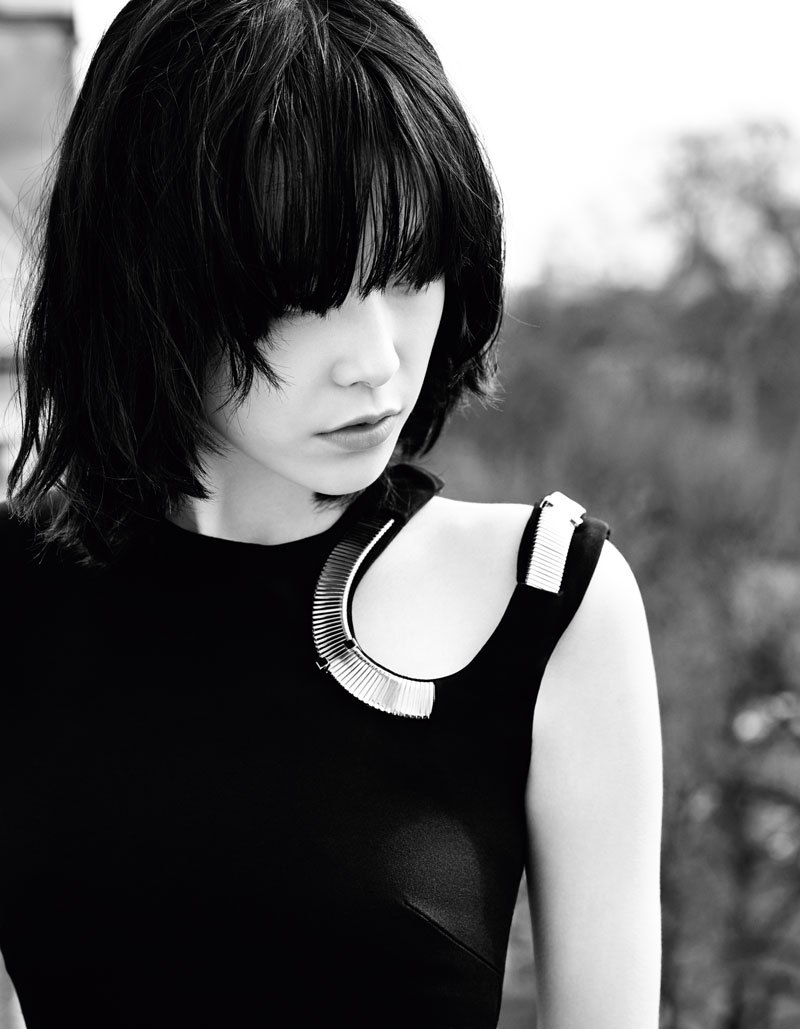 Short top and metal detail MUGLER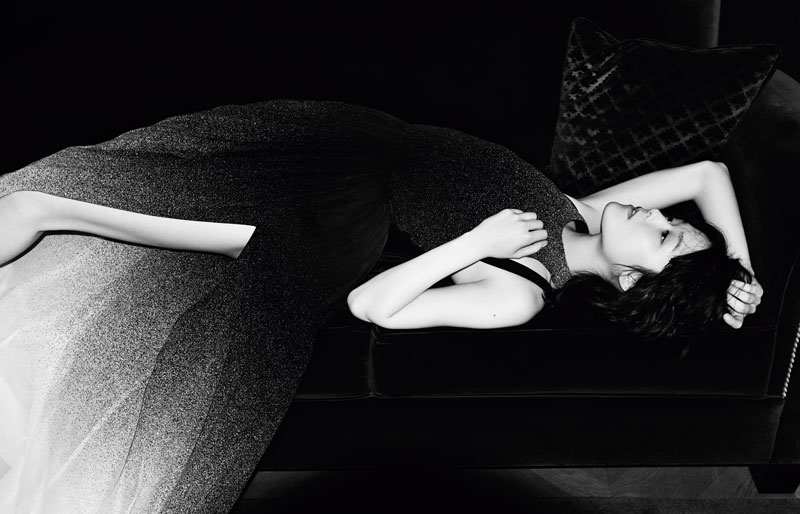 Printed subtly shaded two-tone evening dress ELIE SAAB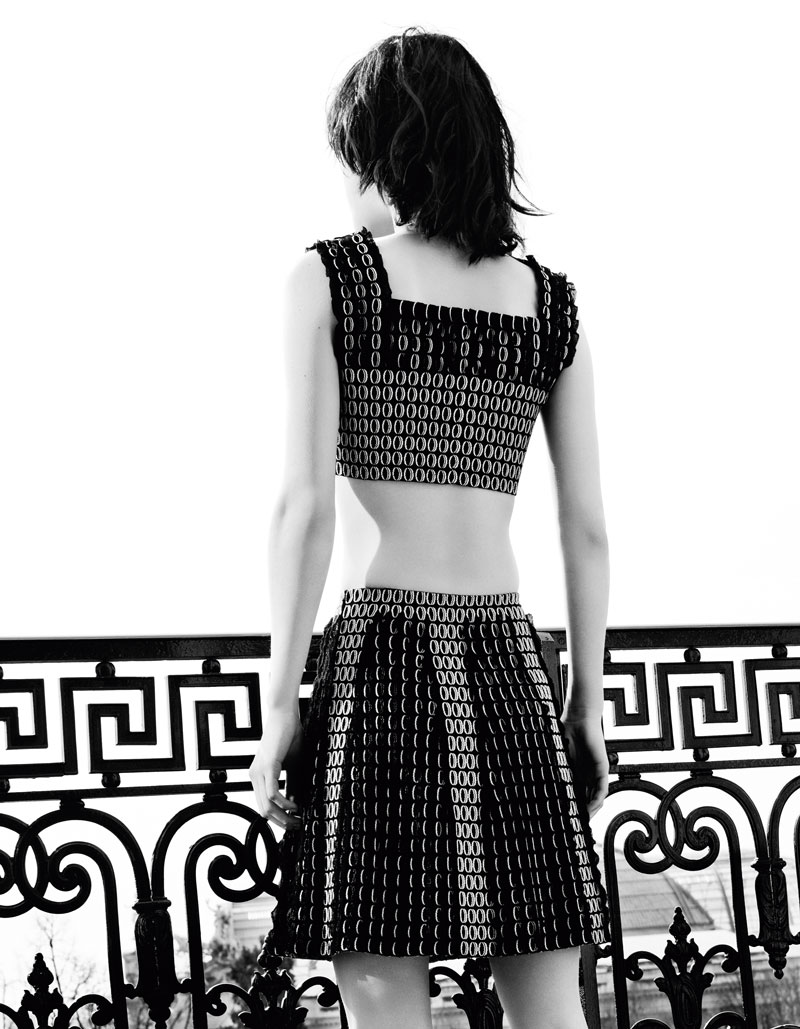 Graphic knit matching crop top and skirt ALAIA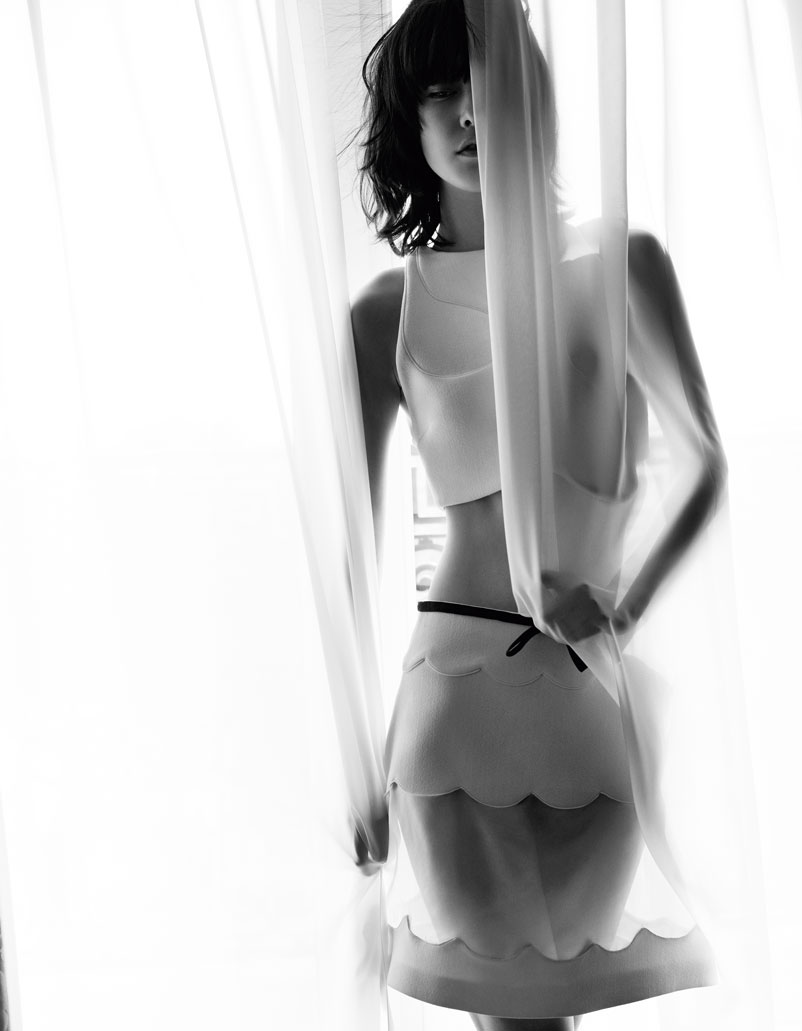 Crop top and twin-fabric skirt GIAMBATTISTA VALLI