Shedding light on the ruby, the sapphire and the emerald
Their sparkle captivates us, their beauty knocks us sideways. How does one recognize a rare or stellar stone? How does one reveal its scintillating brilliance? A journey to the land of color, light and rarity.
The value of a ruby, a sapphire or an emerald is above all dictated by one subjective criterion: its beauty. To the point that even an inclusion can make an exquisite stone a unique gem, a true star. At the crossroads between art and science, jewelry requires expertise and sentiment in order to detect the potential of a raw stone and to reveal its emotional power with the right cut and creation that sets it off to its best advantage.
RED AS A RUBY, LOVE AND PASSION
Flamboyant and glowing, the ruby is one of jewelery's costliest stones alongside the diamond, of which it sometimes even exceeds the value. Its most precious specimens come from the Magok Valley in Myanmar and feature a "pigeon's blood" color: an intense carmine red tinged with blue.
BLUE LIKE PEACE AND PROTECTION
Deep blue? That's how we imagine a sapphire to be. yet this amazing stone actually comes in every possible color of the rainbow. The Sri Lankan and Madagascan phenomena are quite dazzling with their pure shade of sky blue, whereas those from Kashmir and Myanmar reveal a wealth of fascinating orangey-pink hues.
GREEN AS AN EMERALD, HOPE AND RENEWAL
Cleopatra owned her own emerald mine in the Aswan Valley and offered them to her prestigious guests as gifts. Much later, in the 19th century, sumptuous deposits were discovered in what is now Colombia. This became the preferred supply source for this hypnotic green stone enhanced with a blue streak. Both sapphires and rubies are composed of aluminum oxide and come from the same mineral species – corundum. The first owes its carmine color to traces of chromium, while the intense blue of the second comes from the effect of titanium and iron. The emerald, which is a variety of beryl, is made of aluminum silicate and beryllium. With the influence of chromium and vanadium, it reveals all the magic of its translucent green.
By Michèle Wouters
CHAUMET- Précision minutieuse du sertissage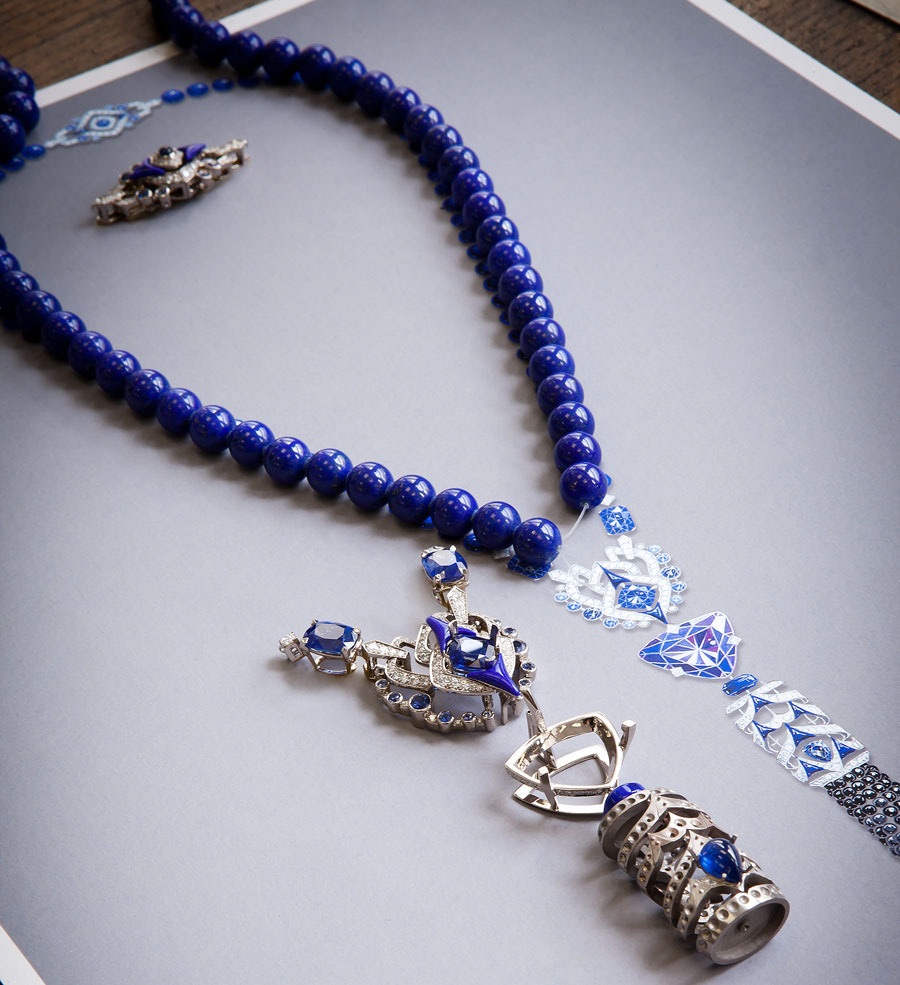 CHAUMET - Précision minutieuse du sertissage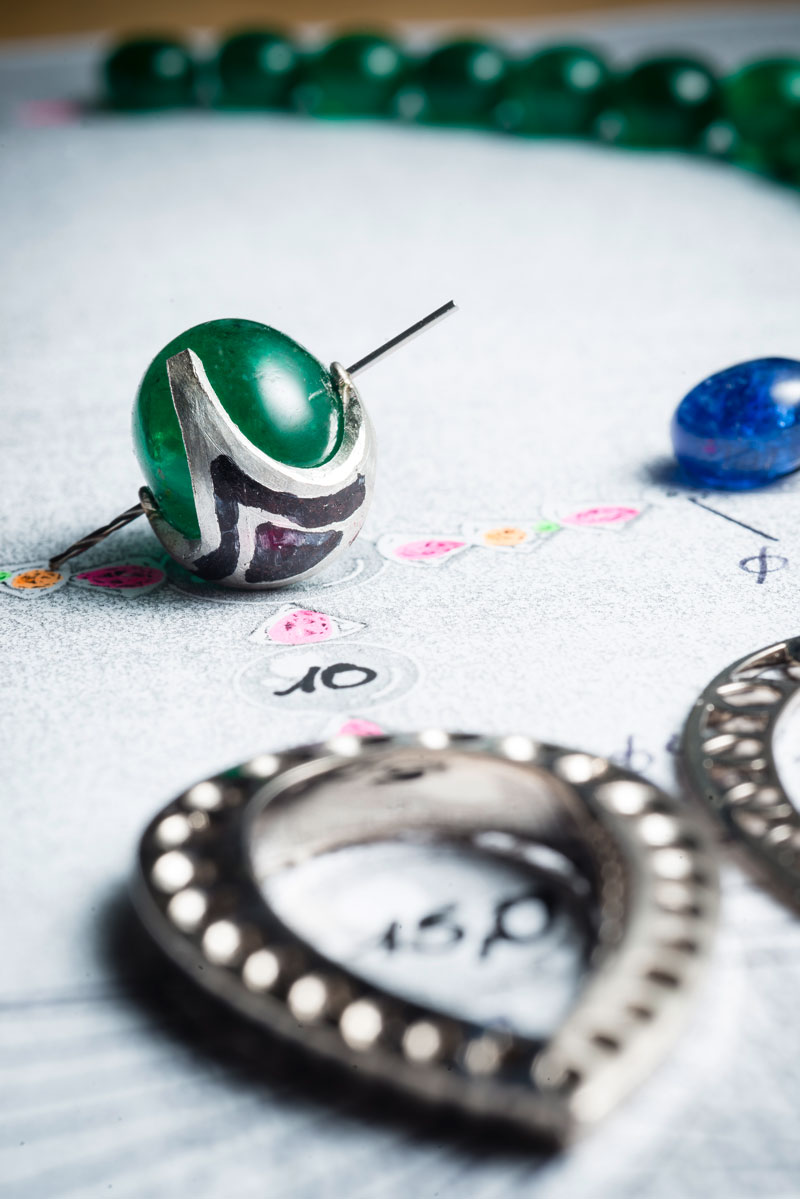 PIAGET - Création d'une pièce de joaillerie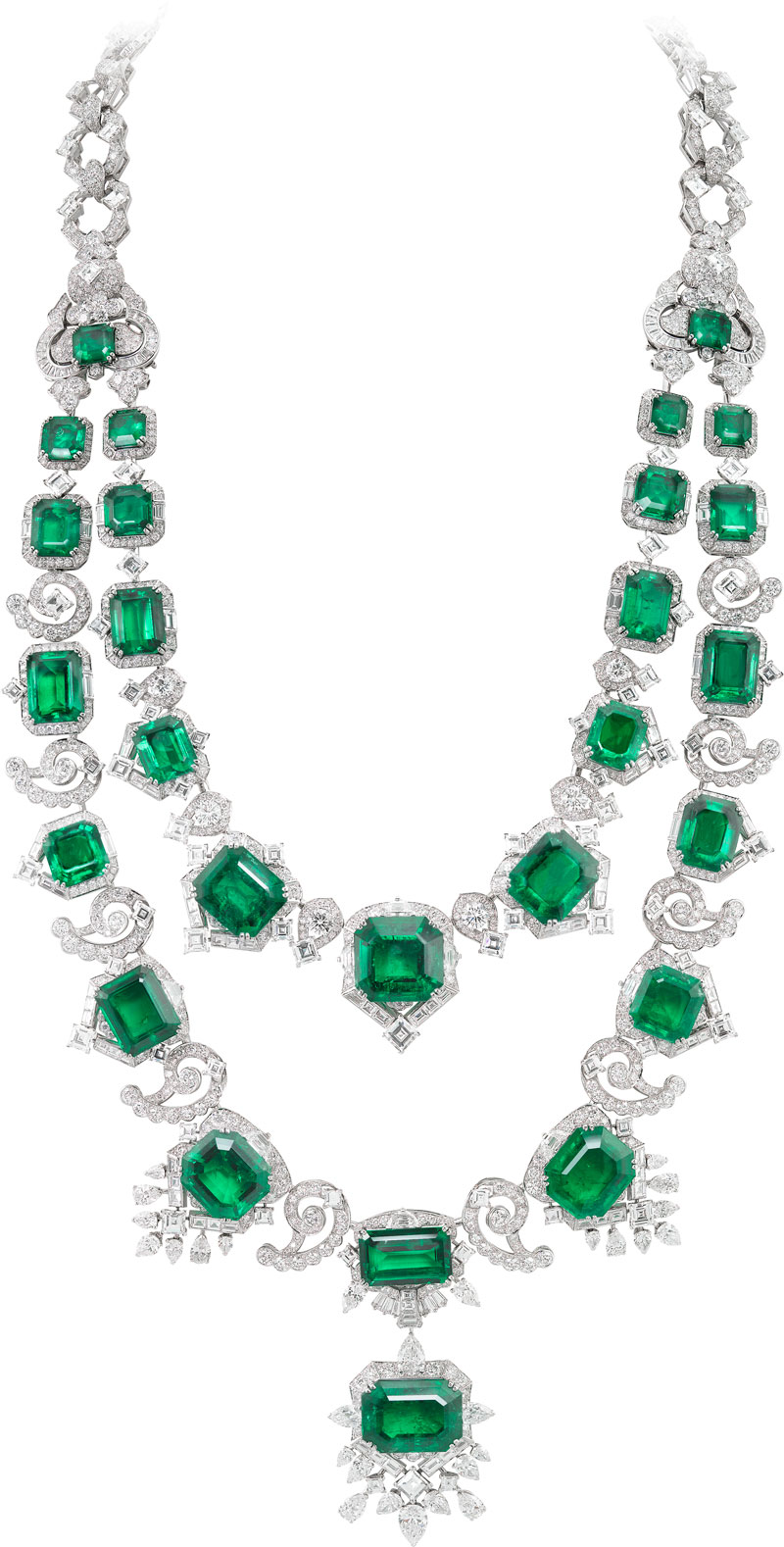 GRAFF - Flamboyance d'une parure d'émeraudes et de diamants