- Portfolio -
Mark Fisher


Photographer of the extreme
Adventure-seeker, top-level athlete, capturer of emotions...
Mark Fisher pushes all the limits to reveal the world's most inaccessible beauty.
What sparked your vocation as a photographer?
Enfant, je me baladais toujours avec une petite « diapo » dans ma poche et je regardais le monde à travers, comme pour fixer les images sur une pellicule imaginaire. Mais le vrai choc, je l'ai reçu en découvrant les photographies de Ansel Adams. Ses contrastes de noir et blanc et sa faculté à capter la nature sont impressionnants.

Are you an adventurer who takes photographs, or the other way around?
I am both of those in equal measure. A high-altitude mountain guide who flirts with limits to capture breathtaking landscapes; and a photographer who chooses his framing and light to convey the sensations of Nature, its breathtaking beauty.

Where do you live when you are not on the summits?
I settled in Idaho because I love to ski, but I have kept the nomadic soul stemming from a childhood where I kept changing countries, schools and cultures to follow my father, a civil engineer. I already loved discovering the world, especially through a lens!
What projects are particularly important to you?
I'm happy to be working for National Geographic magazine; very proud to be featured in photographer historian Gail Buckland's book Who Shot Sports: A Photographic History, 1843 to the Present; and looking forward to an expedition to China...
—
Mark Fisher's work is notably on show at the Six Feet Gallery in Biarritz
www.fishercreative.com
—
Based on an interview by Michèle Wouters
Photos © Mark Fisher, CJ Pearson rappelling the lower portion of the Chicken Couloir on the West Rib of Denali, Alaska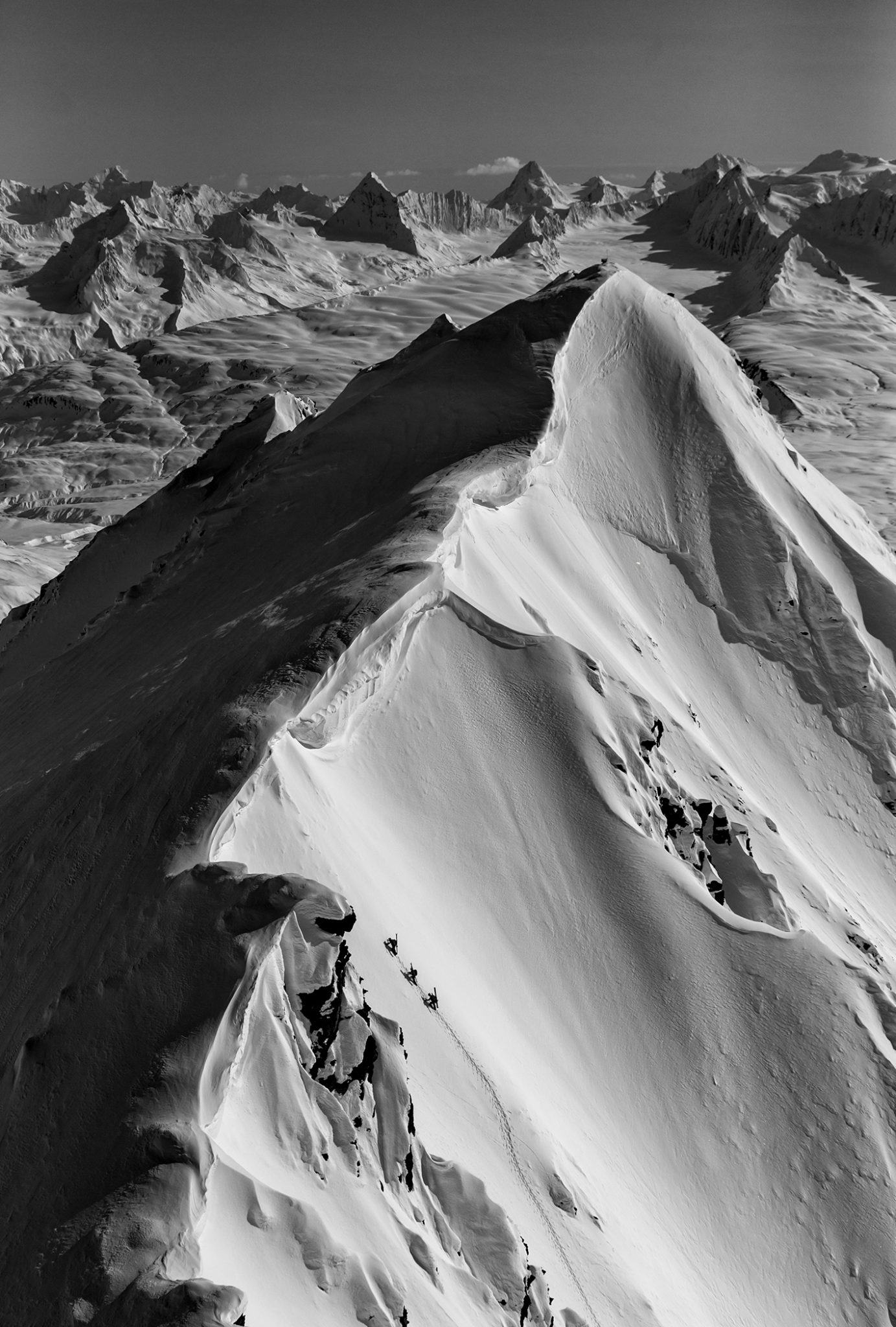 Skiers ascending Mt Dimond, Valdez, Alaska
© Mark Fisher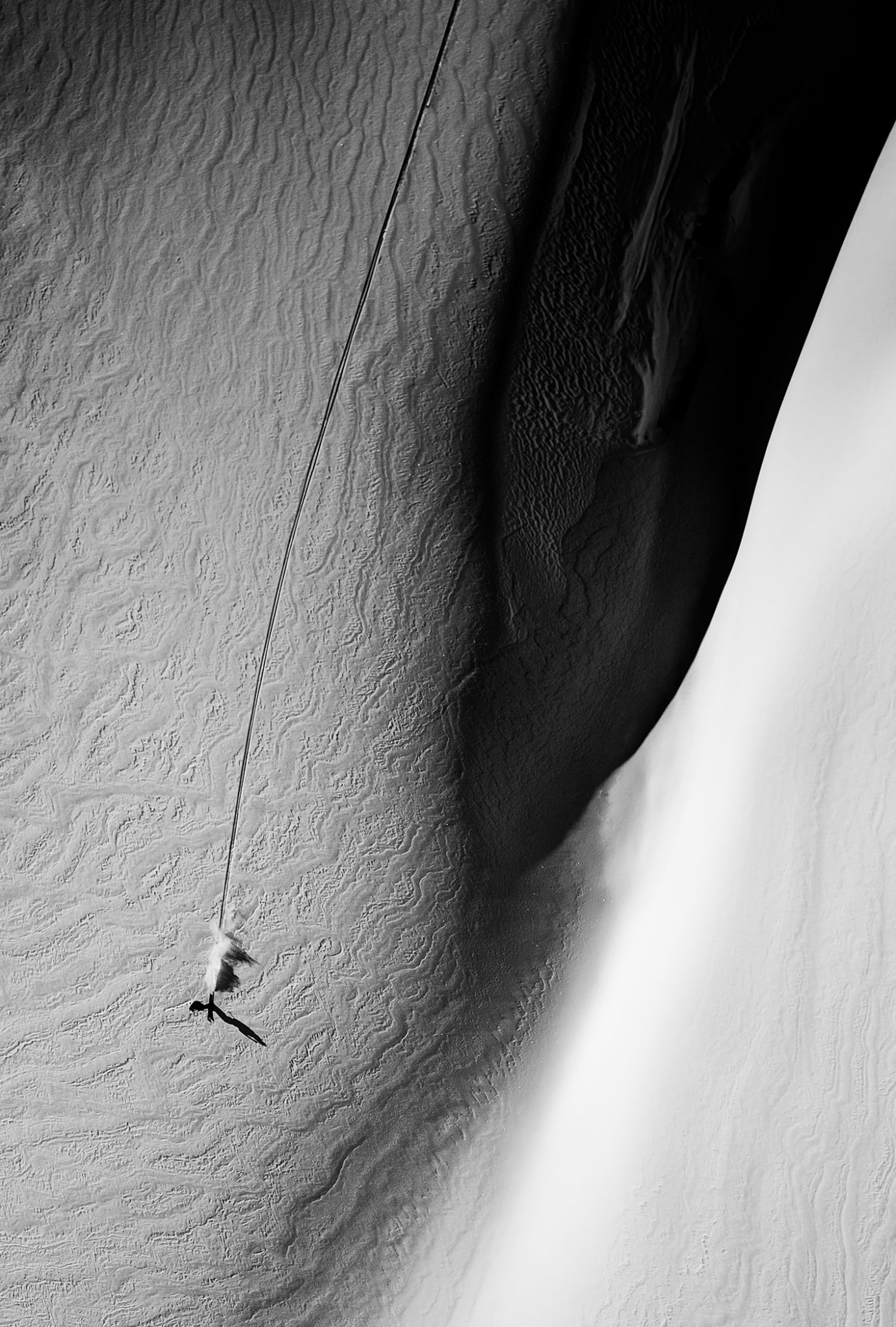 Daron Rahlves gets a sweet first descent on a peak known as the "Middle Sister," just outside of Juneau, Alaska
© Mark Fisher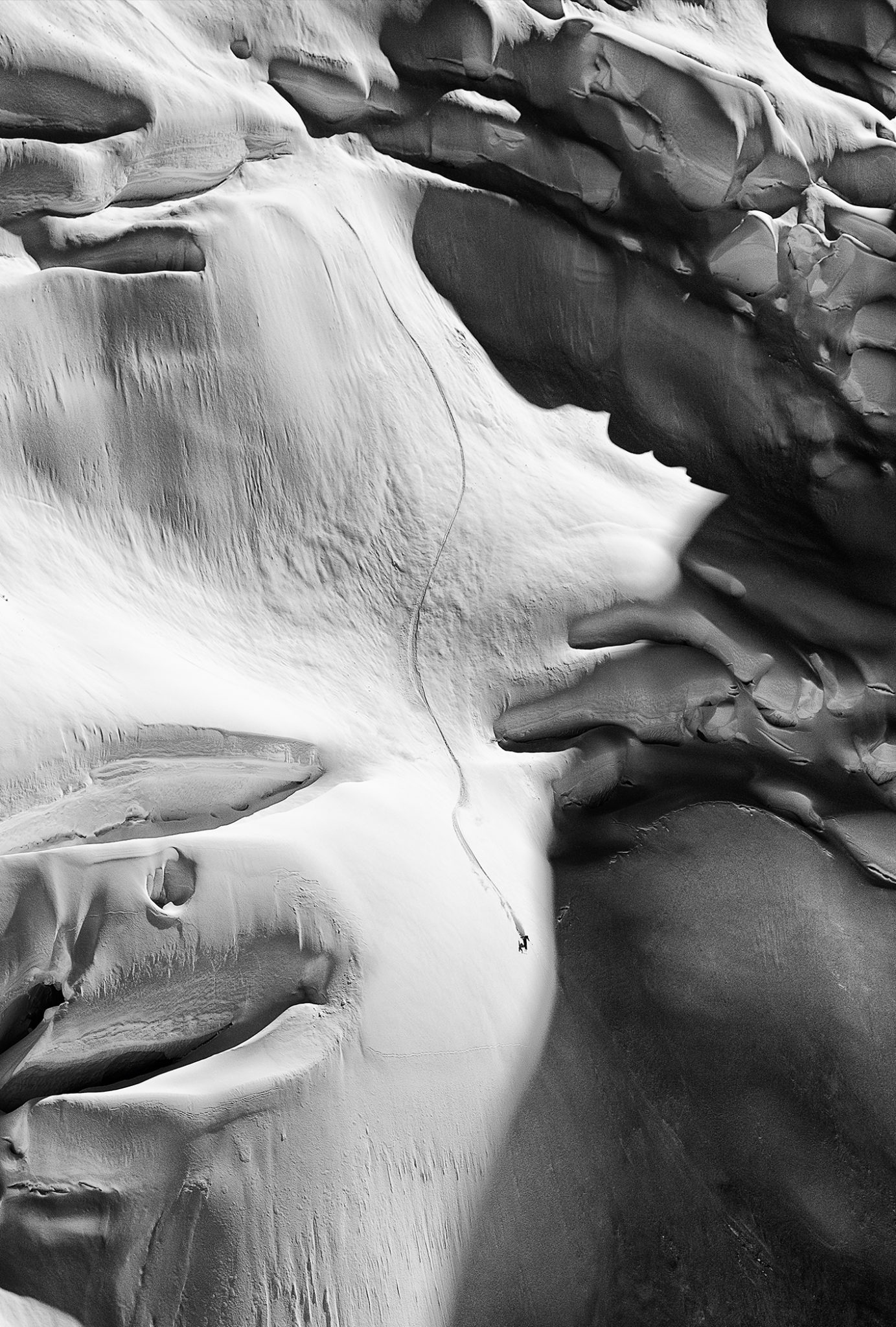 Sage Cattabriga-Alosa shredding near Petersburg, Alaska.
© Mark Fisher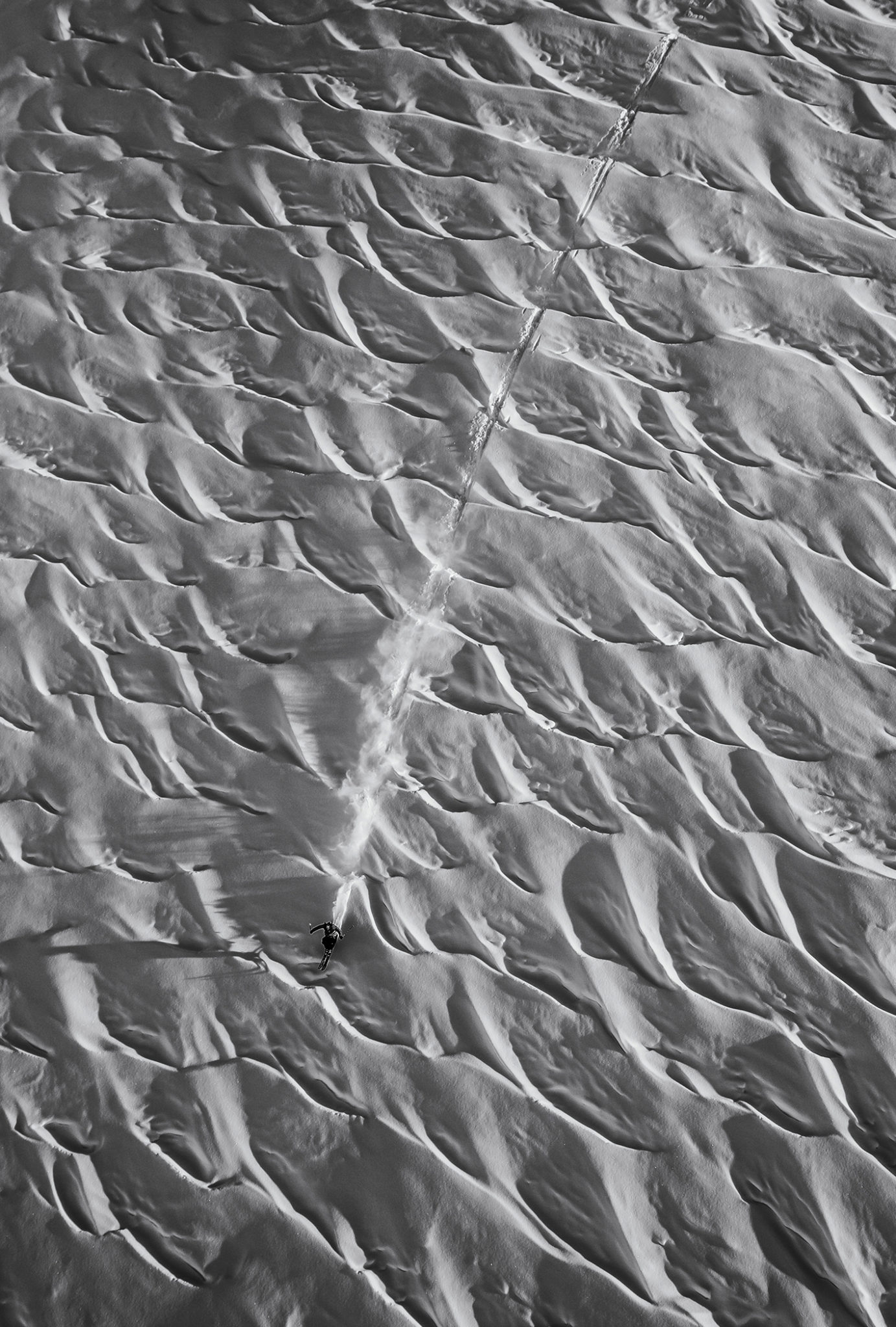 Sage Cattabriga-Alosa skiing a windblown runout in Juneau, Alaska
© Mark Fisher