- Discovery -
and the art of enhancing glass
Crystal is a type of glass made of the purest sand, potassium carbonate and iron oxide melted at 1,400°C. To earn the right to be called crystal, its lead content must be between 30 and 40%. Color is introduced using cobalt for blue, for example, or copper with gold chloride for red... The Maison Daum in France and Vetrofuso in Italy are masters at enhancing it. Two different ways of working involving a degree of skill that will knock you sideways!
MAISON DAUM, UNIQUE CRYSTAL- MAKING PROCESSES
In 1878, Jean Daum acquired a glass factory in Nancy. In the 1930s, the Maison won a tender to produce all the crystal for the Normandie cruise ship and decided to transform its glassmaking to crystal. In the 1960s, the Daum family resolved to give the Manufacture a new lease on life by modernizing the lost wax casting technique using pâte de cristal (crystal paste). Since then, the process has remained unchanged and is entirely done by hand. Each piece has its own mold, from which it is removed by hand, making it unique. It all starts with the design of the piece to be produced, from which a prototype is sculpted and modeled. In contrast to other crystal makers who blow the raw material, here, a mold is made of silicon into which the hot wax is poured. The model is then re ned until it is 100% identical to the desired piece. A plaster mold is made from this wax which will melt from the heat, a process used in bronze work whence originates the name "lost wax casting technique". Everything is now ready to receive the so-called "cullet" crystal pieces in a space in the heart of the plaster. Each piece has its own spec sheet or secret recipe, because everything relies on the mix of the 40 colors in the available palette to obtain a greater or lesser concentration. The entire thing is now ready to be put in the oven at 900°C where it will remain for at least seven days and more than 20 for large pieces. The crystal will slowly melt and result in the desired piece. At the end of the ring process, the object, which will have a matt appearance, will be removed from the mold by hand. Following this, the piece will be polished using a coldworking technique designed to make it more or less opaque or totally transparent, a manual task which is not used for anything else, because when crystal is blown the result is a polished object.
To define the colors of the collections, Maison Daum draws on current trends and fashions while retaining its favorite themes: owers and animals. It also works with designers who propose their own designs, as well as with renowned artists such as Dali in his day, Arman and even sculptor Jean-Philippe Richard for limited series. The art of perpetual self-renewal!
DANIELA POLETTI, VETROFUSO, A BRIGHTLY COLORED FUTURE
Twenty-eight years ago, Daniela Poletti was working for the Milan city council, looking after children with issues of various kinds. To take her mind off things, she decided to take a glass course at a stained-glass maker. With no training at all, and without knowing anything about the techniques, it was all too dif cult for her so she gravitated towards glass melting instead which requires die-cutting and glazing. It was a complete revelation. She loved it and having her diamond was like having a pencil in her hand – she played with it! She swiftly developed a micro collection of sh that she offered to an interior decoration boutique and which was a huge success, resulting in her having to produce more and more, so she decided to leave her job with the town council and spend all her time on glass. Well-acquainted with crystal, Daniela had a desire to work on the famous Murano glass, the colors of which she loved. It was not long before fashion designer Moschino ordered a series of buttons from her for one of its collections, the media got hold of the news and everything subsequently happened very quickly! To produce her pieces, Daniela Poletti purchases 60 cm by 120 cm Murano plaques which come in 30 different colors. Up to 180 shades are possible, but require special order-based production. To make a plate, Daniela hand-crafts a piece of ceramic that measures around 30 cm and glazes it for an entire day. This is what makes every piece truly unique. She then applies two layers of glass cut to the correct dimensions, decorates them and glazes them for an entire day at 800°C. If there are any imperfections, she corrects them and glazes the piece afresh so as to ensure that the end result is perfect. Daniela's success has taken her all over the world and she creates collections according to the country and expectations of her clients as well as fashion trends. She works a great deal on commission, as in the case of a Middle Eastern princess whose entire swimming pool she decorated with Murano glass fish. Be it from France, Italy or elsewhere, crystal is the stuff of dreams and the delicate sound it makes, along with its elegance and its inherent range of possibilities, continue to dazzle enthusiasts the world over.
Images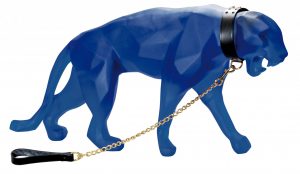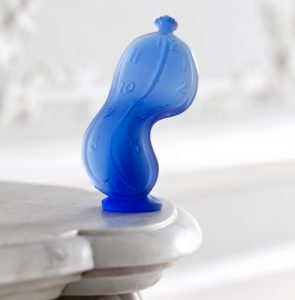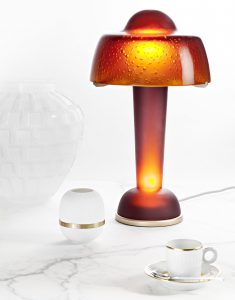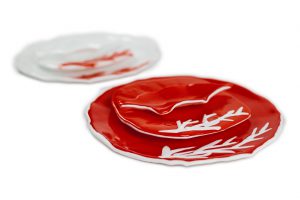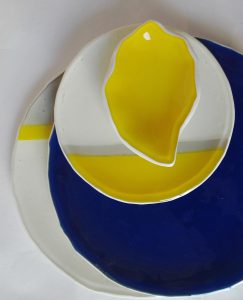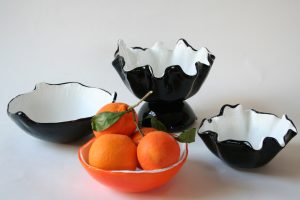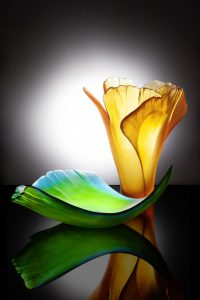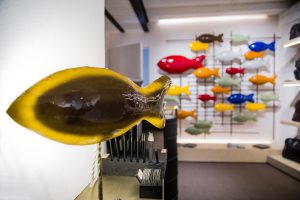 Wild Panther bleu. Richard Orlinski.
©Daum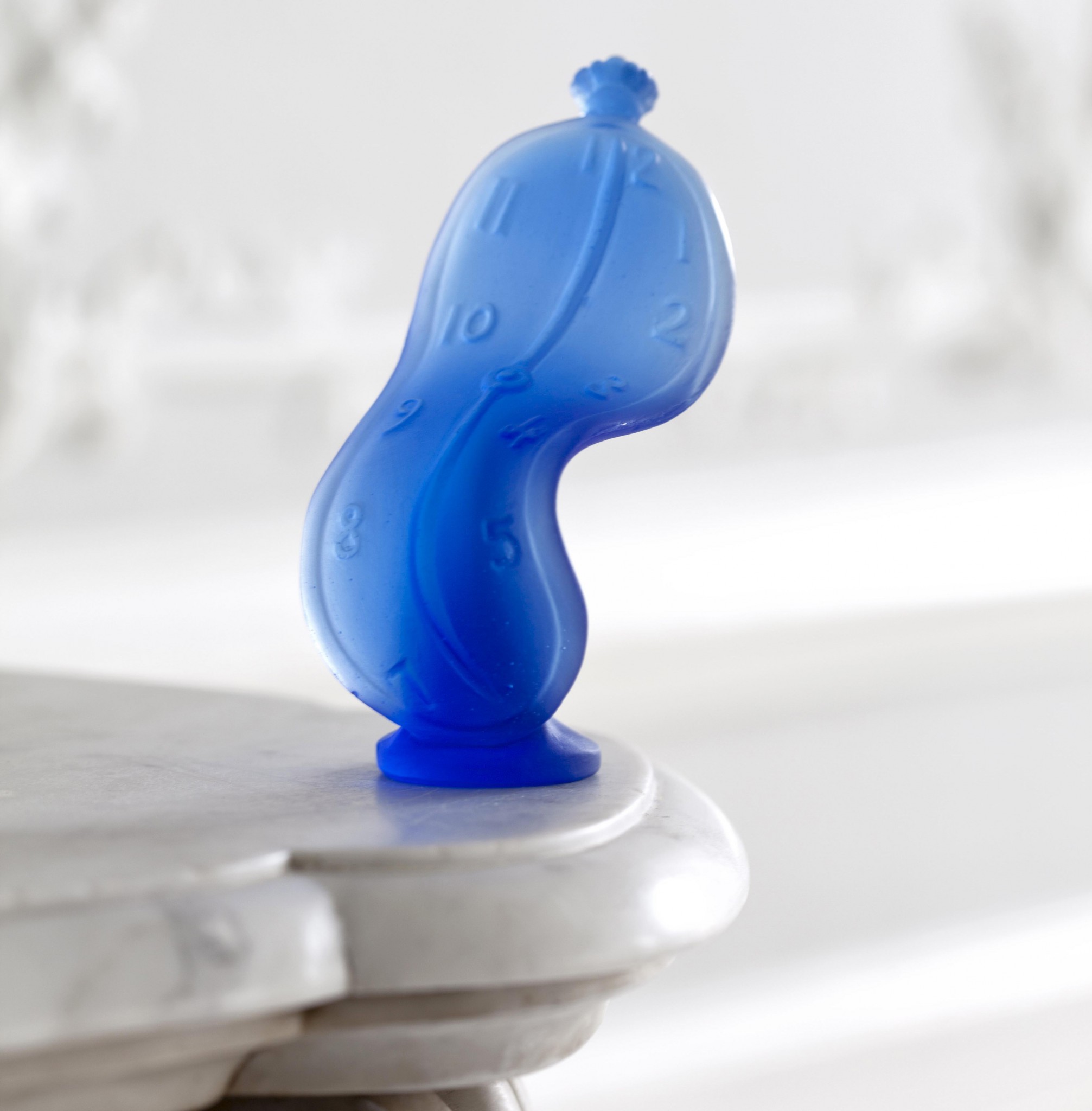 Dance of Time 1. Salvador Dali
©Daum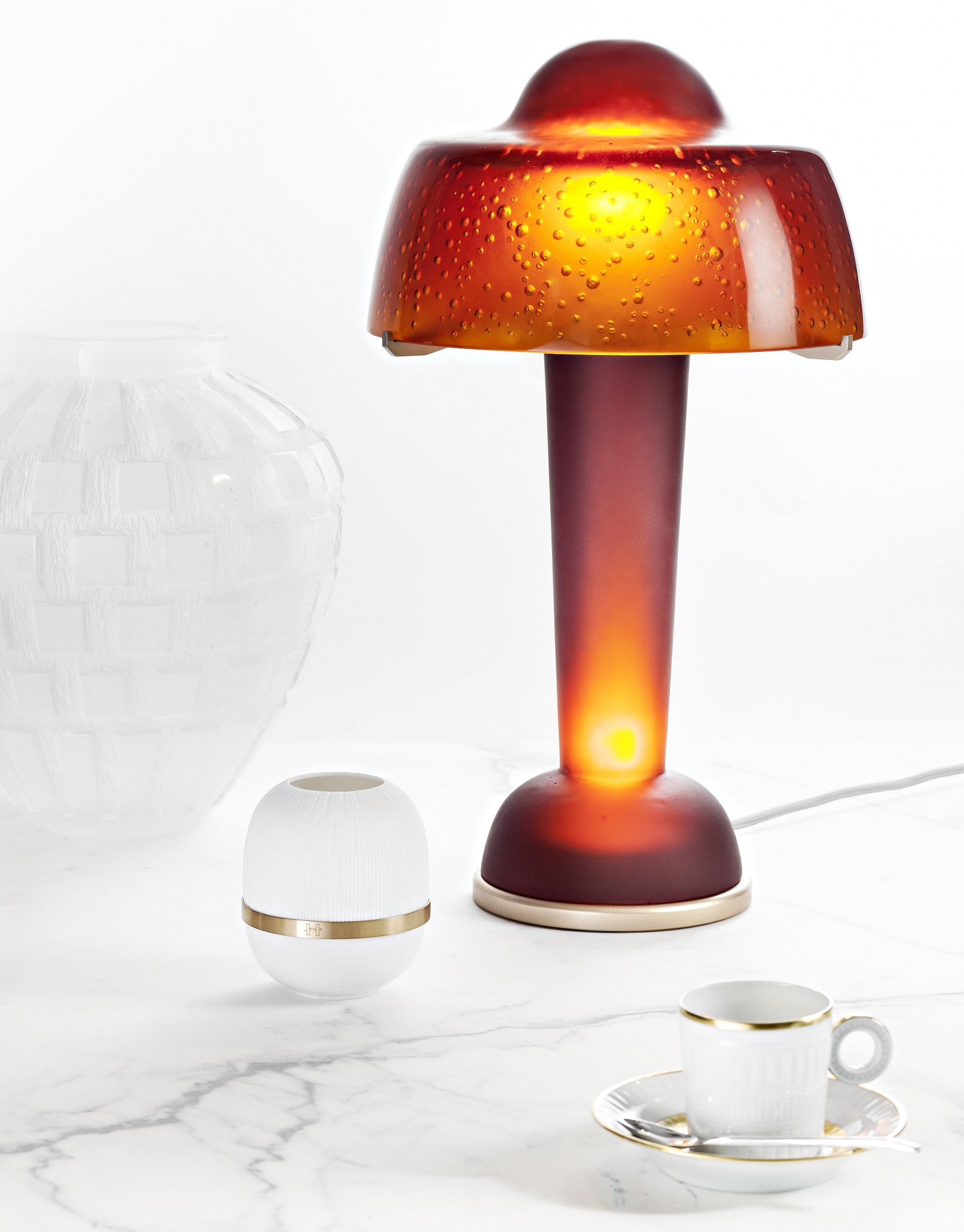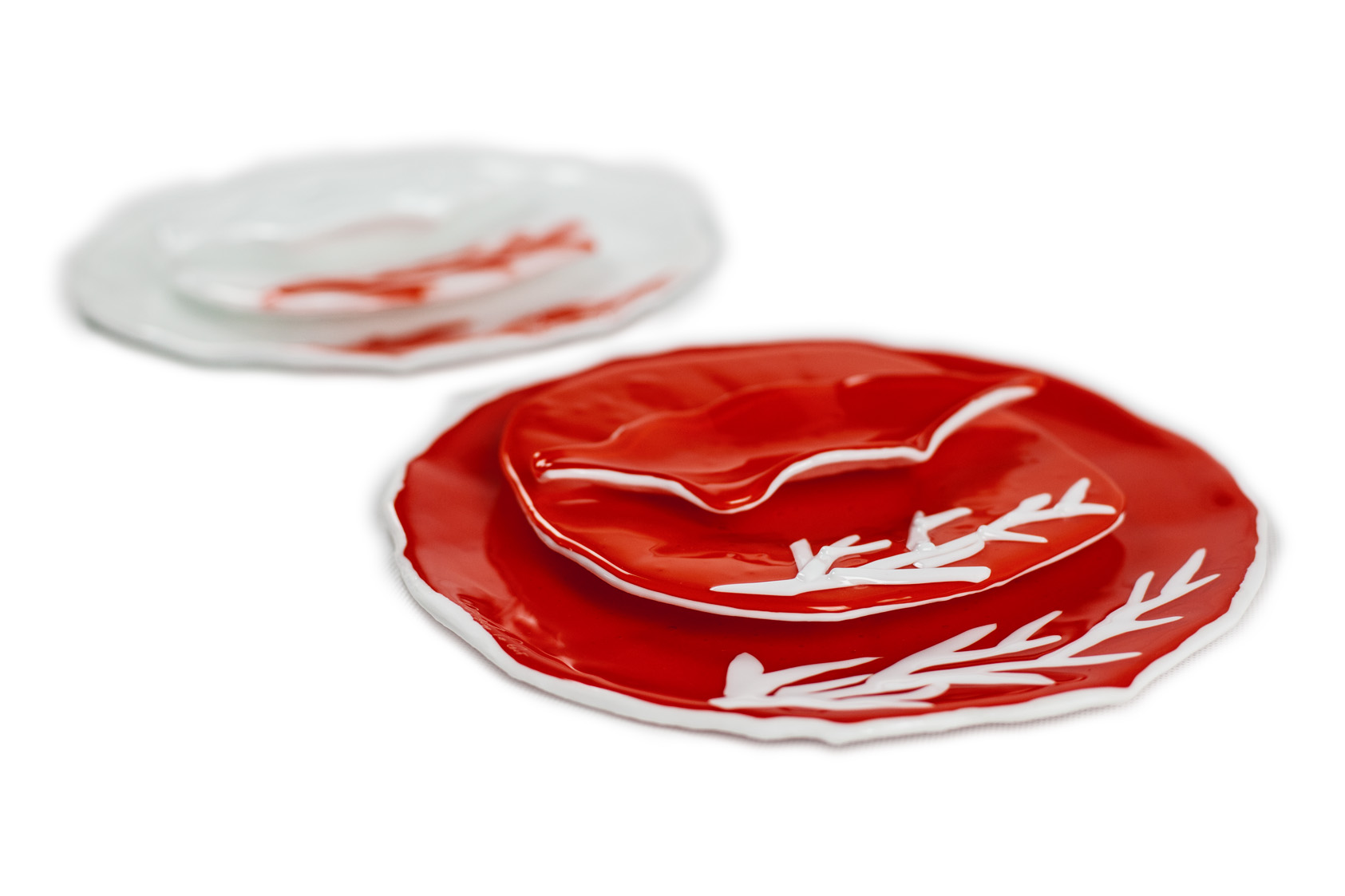 Decorative plate details
©Vetrofuso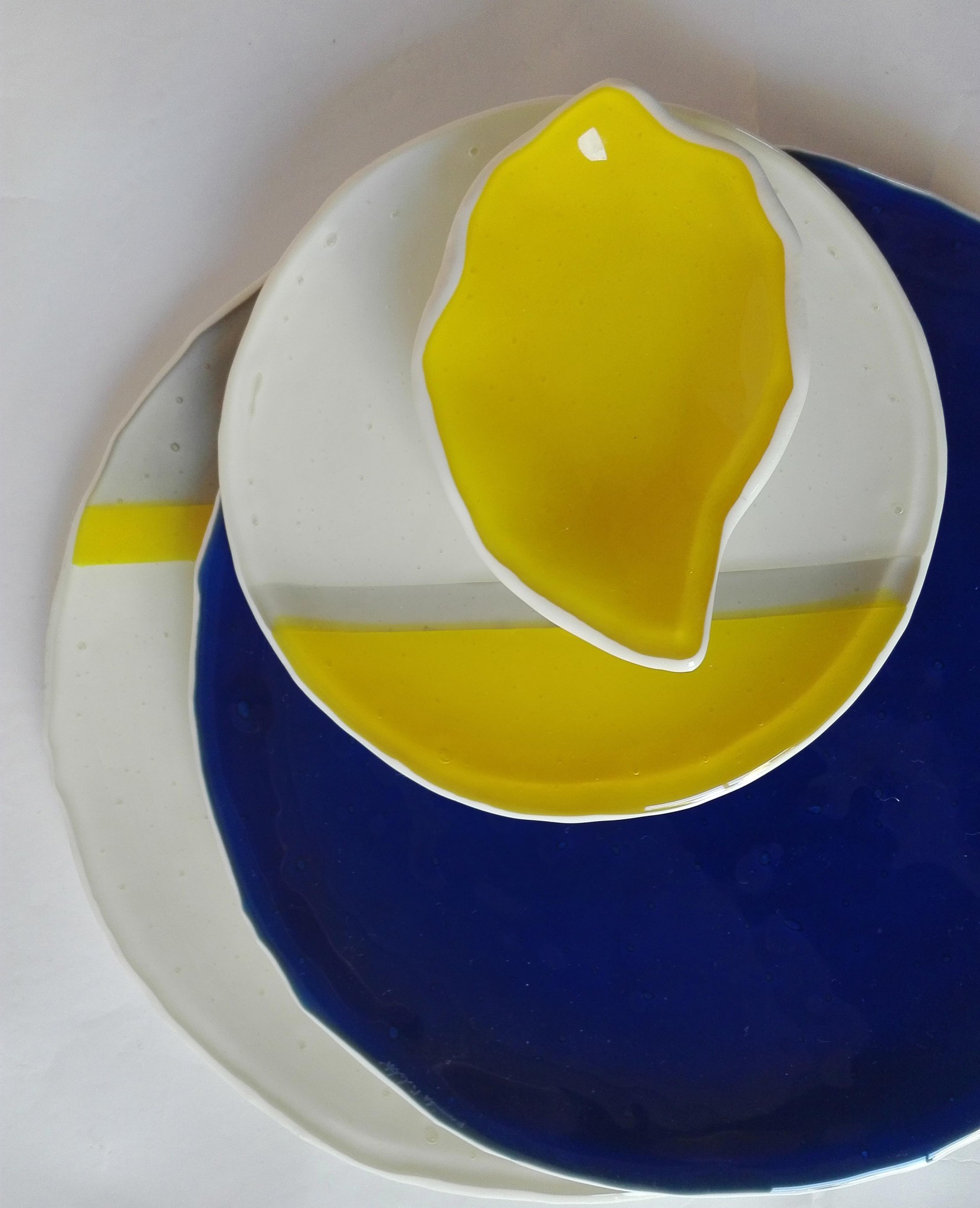 Balla Collection.
©Vetrofuso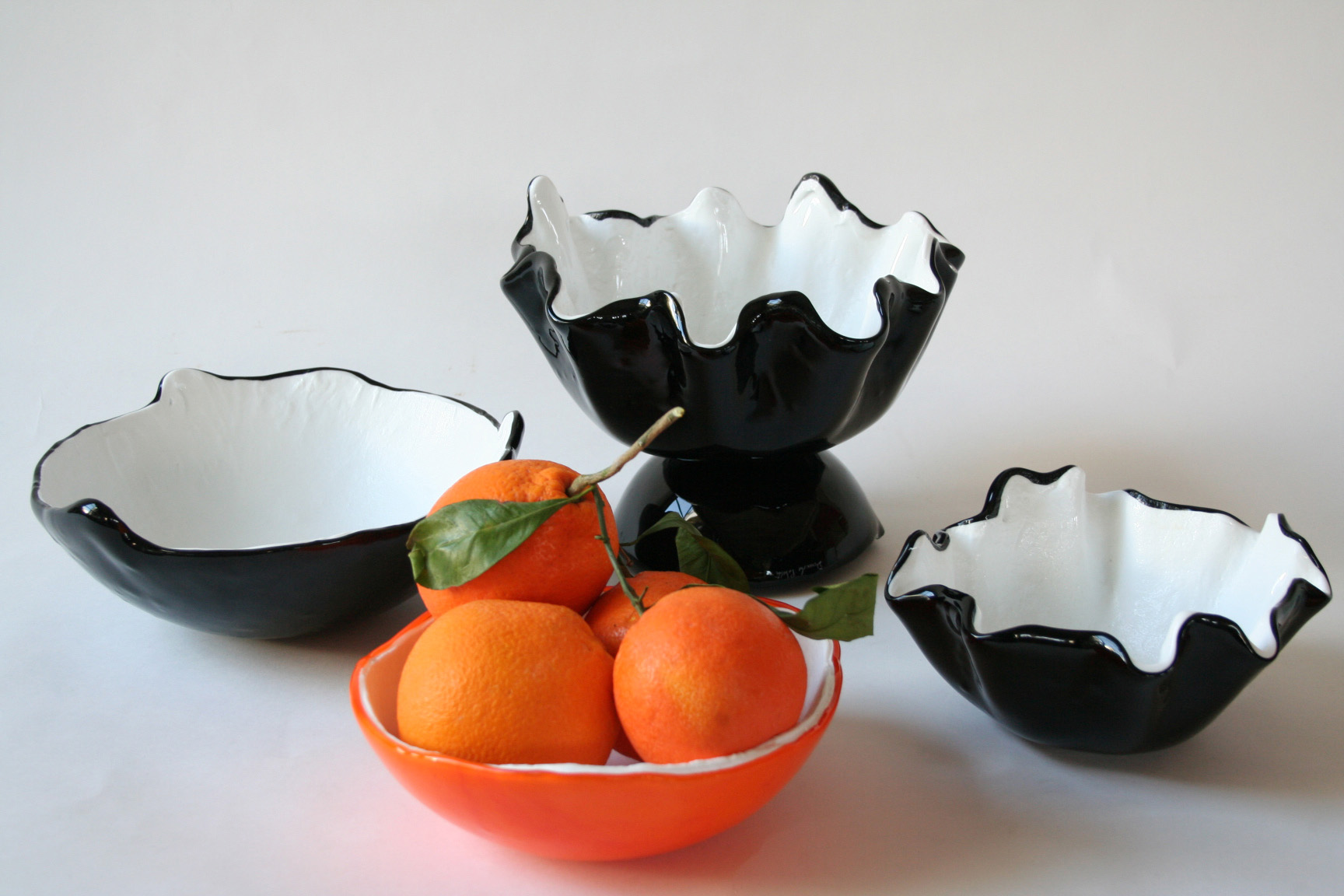 Bowls and dishes.
@Vetrufoso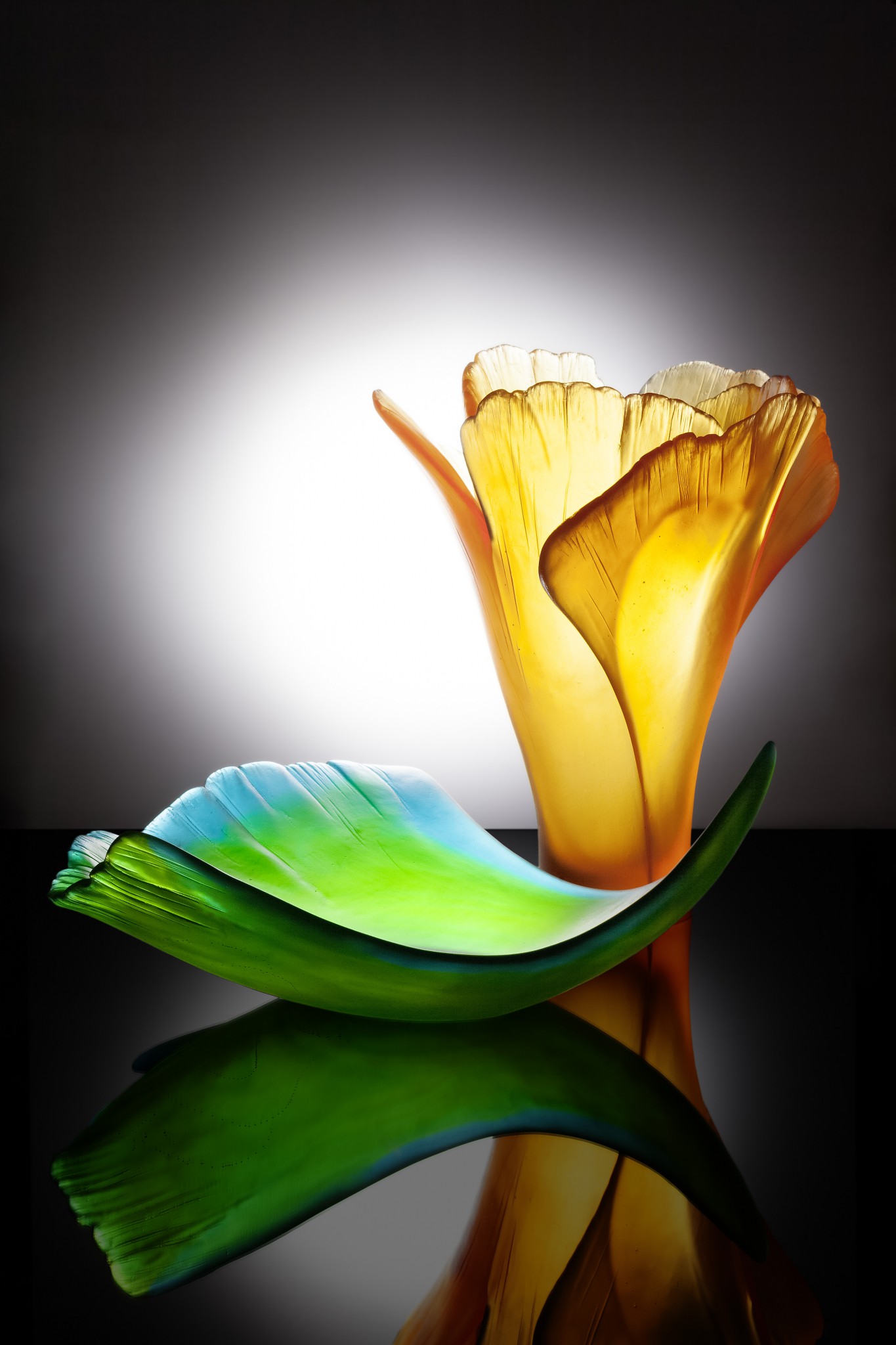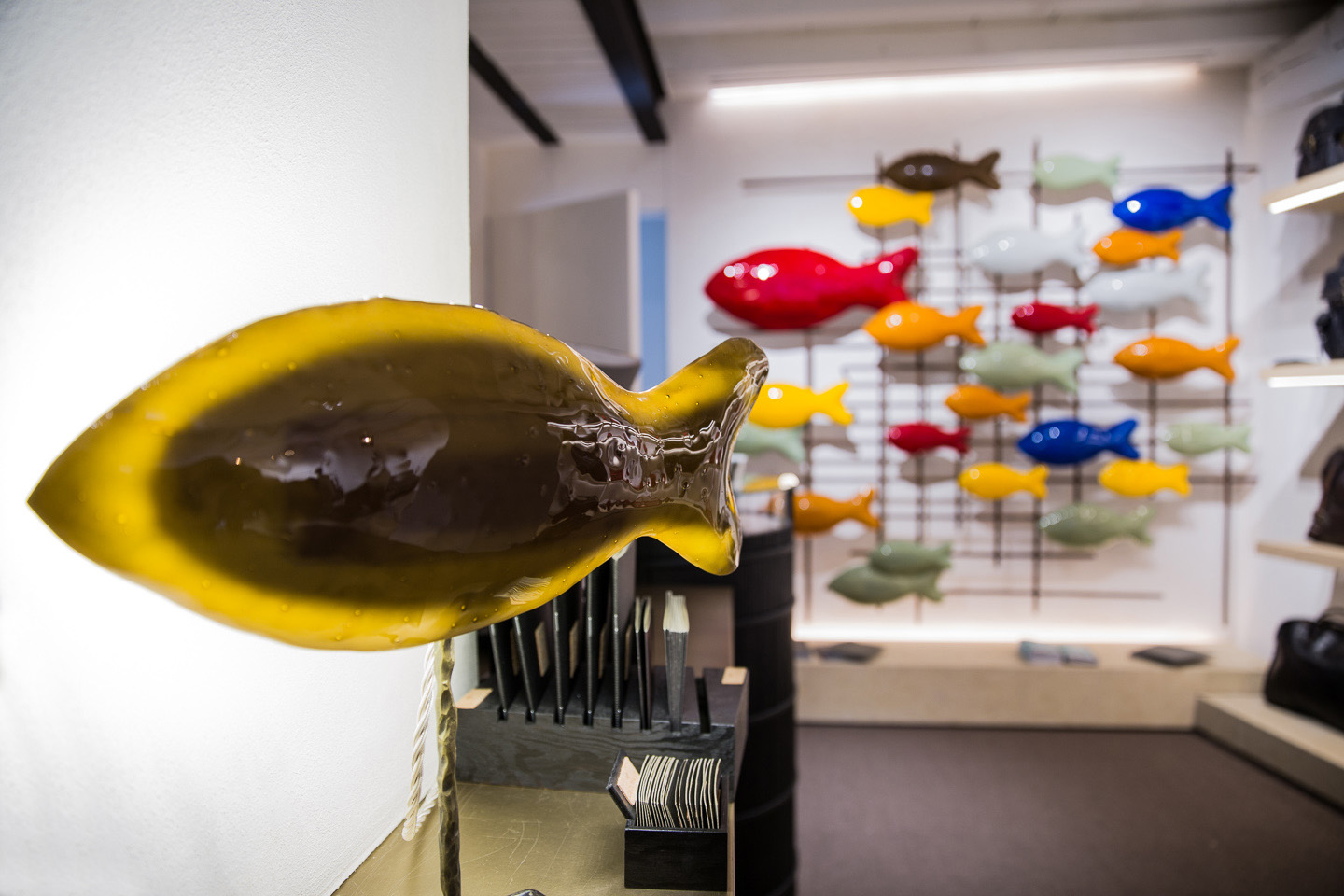 Detail of a fish-themed installation
©Vetrofuso