- Technology -
NFTs: The new rules
of the art
Everyone talks about it, often without fully understanding exactly what it is. One thing is for sure: NFTs represented nearly 50 billion dollars of transactions in 2021. So, are NFTs a new Eldorado or a virtual mirage in the art world?
"Non-Fungible Token" (NFT): this bizarre acronym was initially only known to geeks who navigate the depths of web 3.0 and cryptocurrencies like fish in water. NFTs made their general public appearance around 2018, presented as obscure digital art objects based on blockchain technology, sparking unheard-of speculation and much misunderstanding. What do NFTs represent in the art world today?
No, NFTS are not artworks
To be precise, NFTs are ownership certificates for assets that may be digital (drawings, photos, videos...) or material (wines and spirits, jewelry). An NFT guarantees the authenticity of a work and contains all the information concerning it: date of creation, history of transactions and amounts, changes of ownership... But it is not the work itself. These digital certificates are based on blockchain technology, also used for cryptocurrencies. They are therefore usually sold in bitcoins or ethereums on specialized platforms and kept in virtual wallets, again like cryptocurrencies. In the artistic field, NFTs secure the ownership of a work, making it unique and unfalsifiable by preventing its reproduction. Owning an NFT is having the proof that the object belongs to you.
Yes, NFTs are transforming the art market
The NFT of the first tweet ever sent was acquired for USD 2.9 million. Digital visuals and other collectible images have been sold at a premium, such as the famous Bored Apes Yacht Club or creations featuring international soccer stars, which serve as their owners' profile images. While the volume of NFT transactions dropped in 2022 with the collapse of cryptocurrencies, art itself accounts for only 9% of sales. Yet the craze is such that even such respectable auction houses as Sotheby's and Christie's have opened their own platforms for buying NFTs. This highly speculative market is generating new artistic practices and giving artists the opportunity to better protect their work. The entire art market ecosystem is impacted, from galleries to auction houses. Above all, NFTs enable art to reach new audiences, young stars of tech, cryptos, and financial markets...
Ways and means of approaching art
Above and beyond the acquisition process, NFTs are a game-changer when it comes to the value of works as well as standards of taste. In bypassing traditional networks, they appear to be rendering curation and criticism obsolete, promoting in their place a pure logic of supply and demand in which buzz plays a leading role. Some artists are pure players of the digital world and others are recognized traditional artists such as Kevin Abosch, Ai Wei Wei, Trevor Jones and Tom Sachs. At the end of August 2022, the band Muse released their new album Will of the People as an NFT edition limited to 1,000 digital copies. In October 2022, Damien Hirst, one of the world's most highly rated and provocative artists, burned 5,000 of his paintings in public and live on Instagram as part of his The Currency project. Buyers were given the choice of keeping the works physically or as NFTs. Fifty percent opted for the latter alternative, so the originals were destroyed – an artistic performance in itself!
—
Based on an interview by Anne Marie Clerc
Admire the animated version of Trevor Jones artwork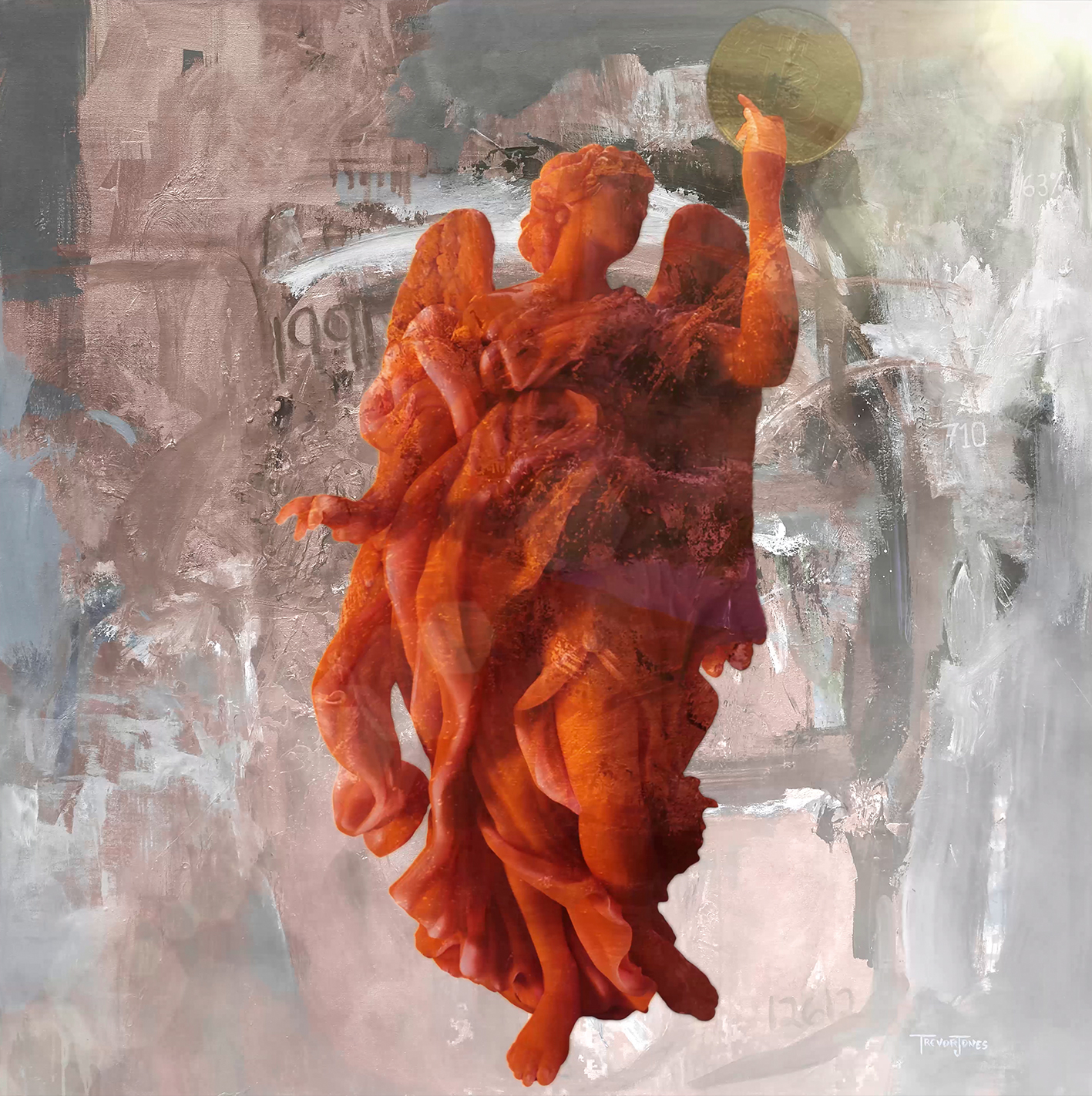 The Bitcoin Angel's Share - 30 Year Old
©Trevor Jones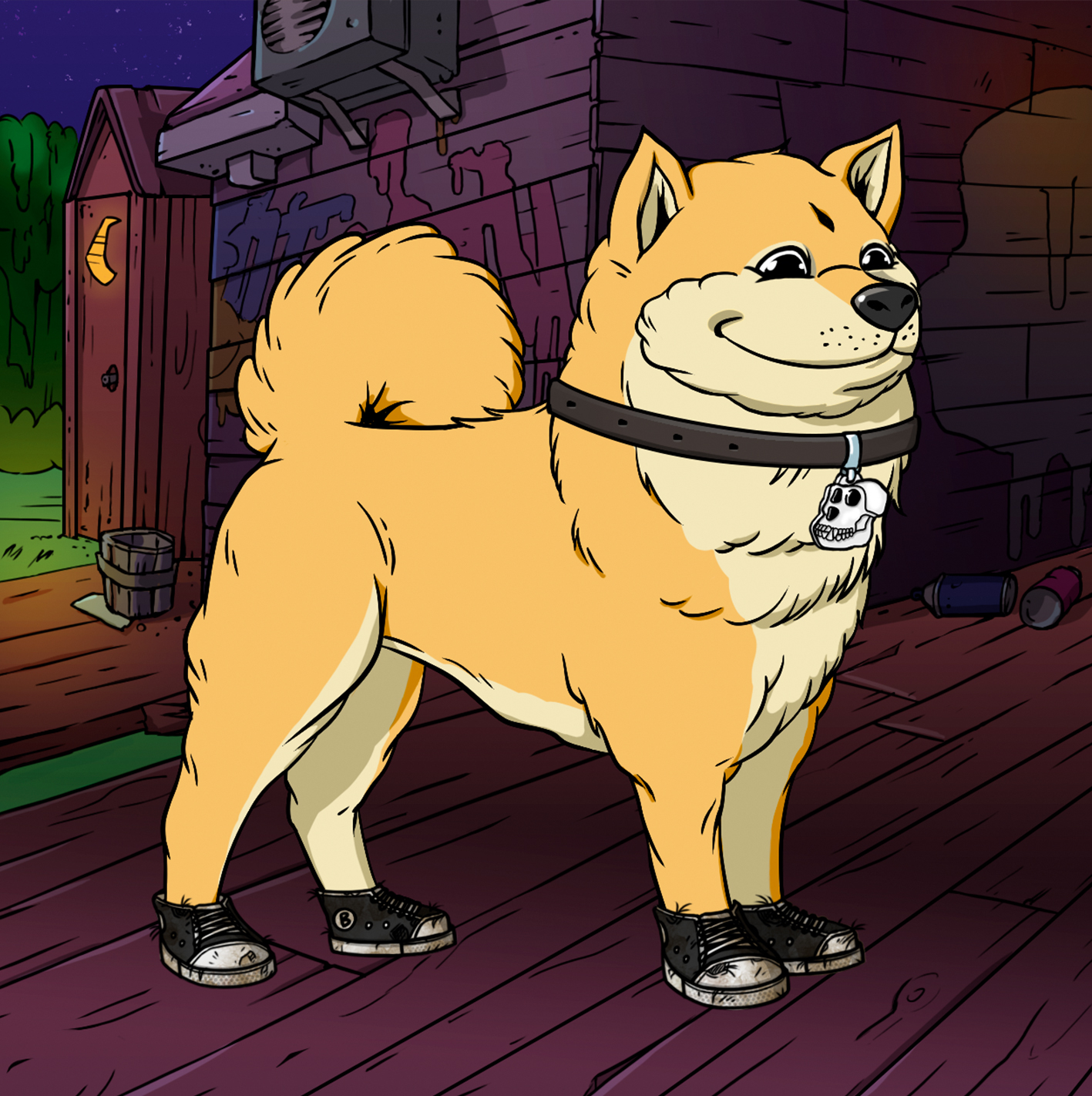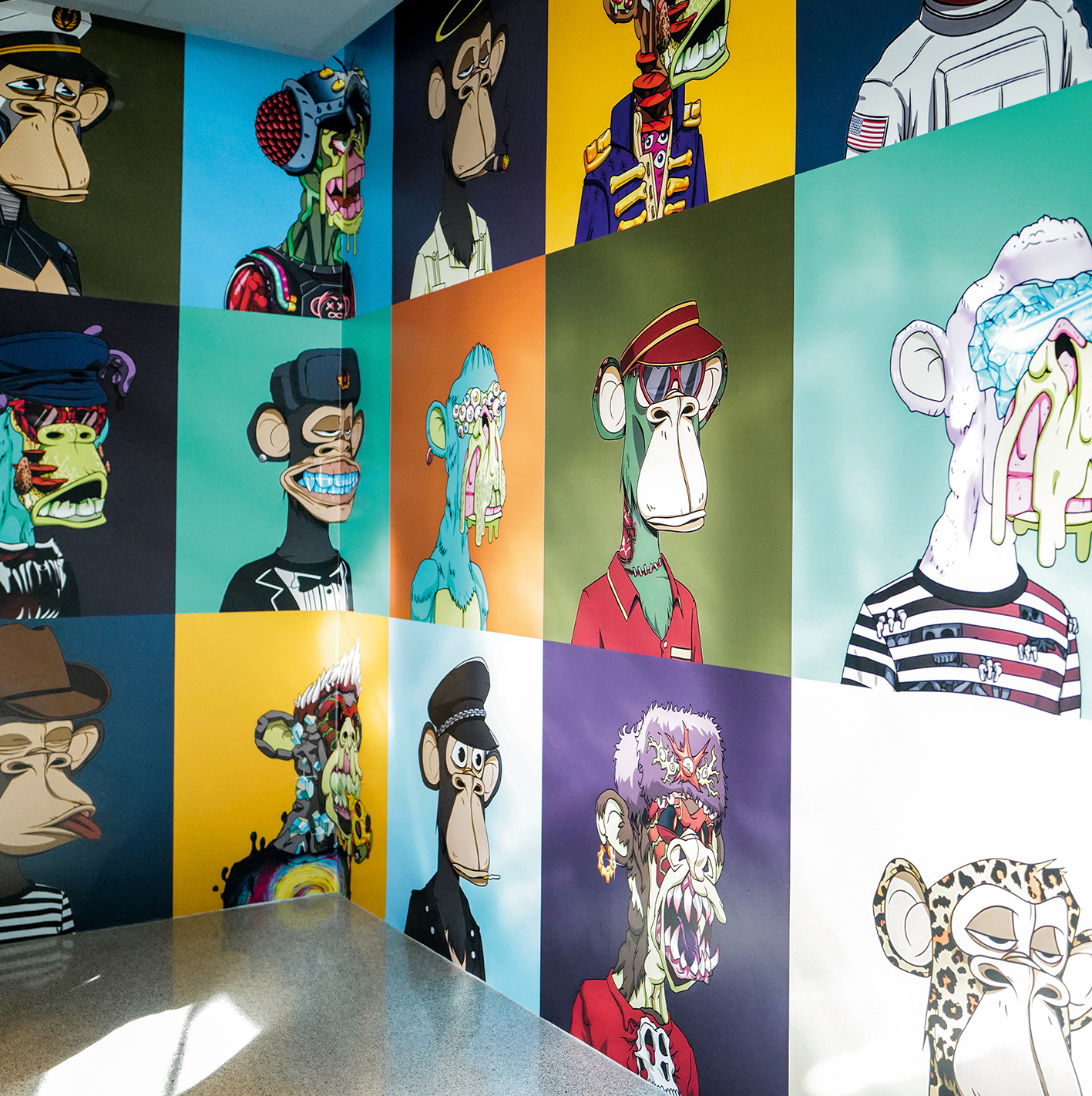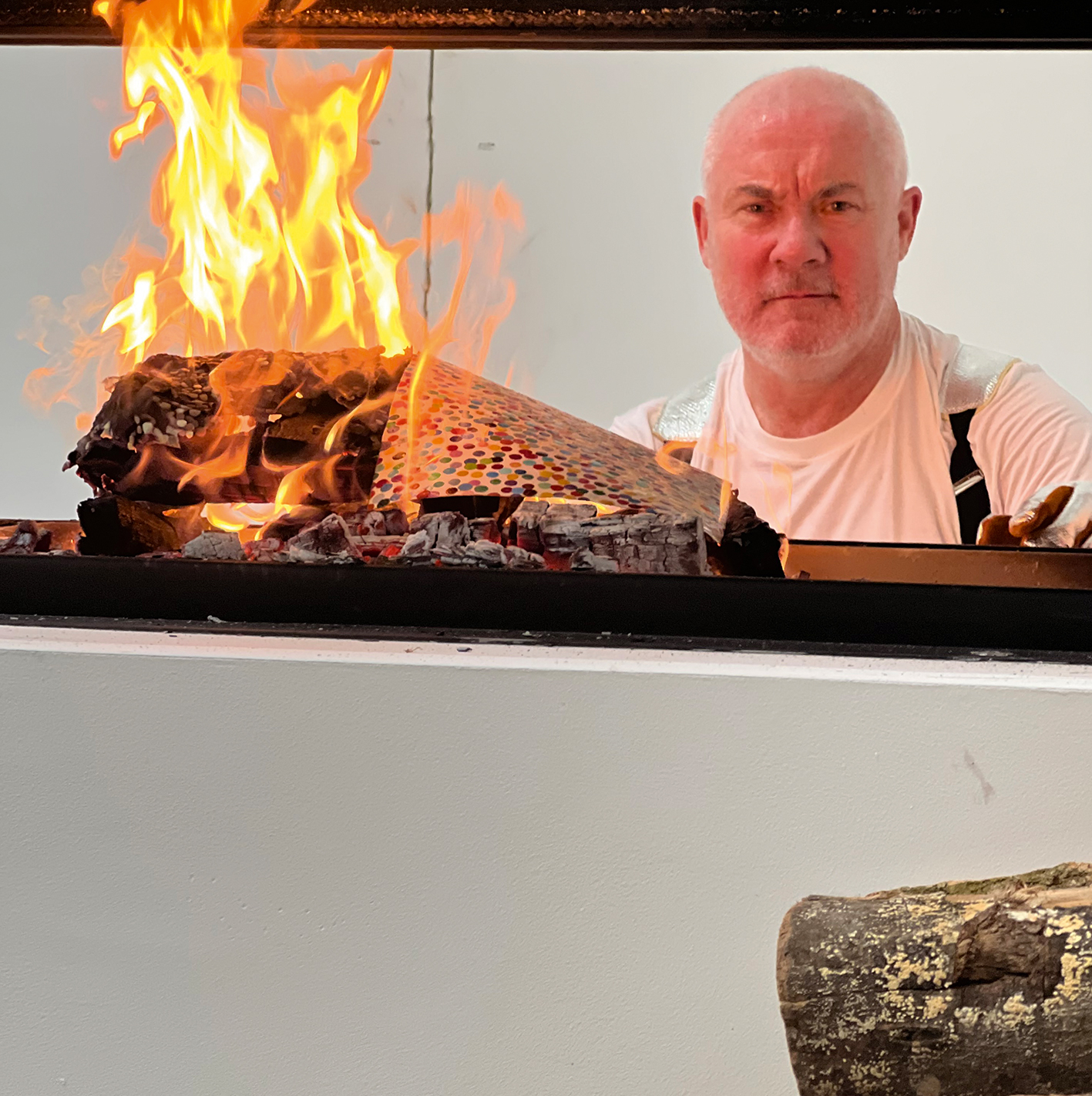 ©Damien Hirst and Science Ltd. All rights reserved, DACS 2022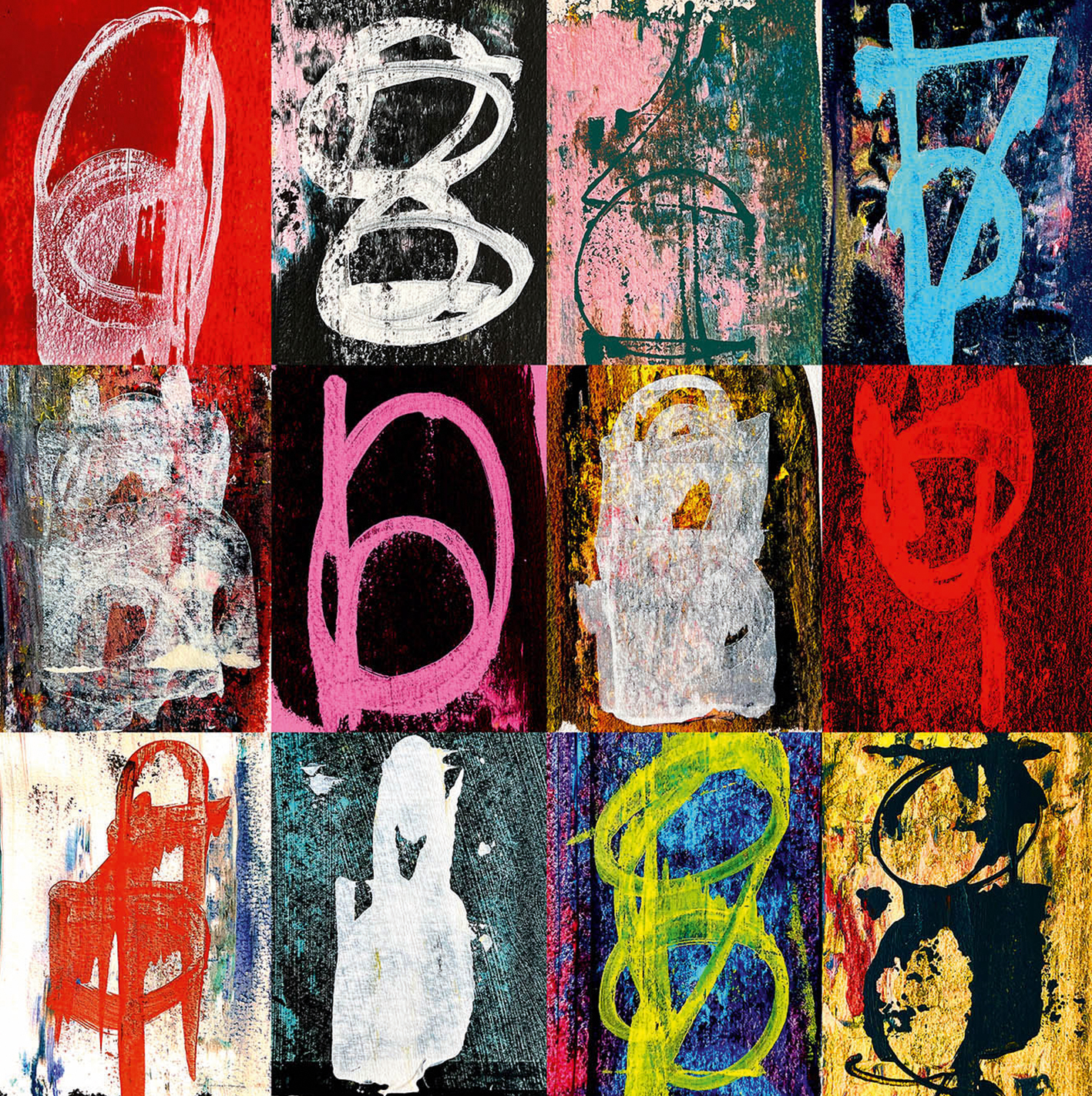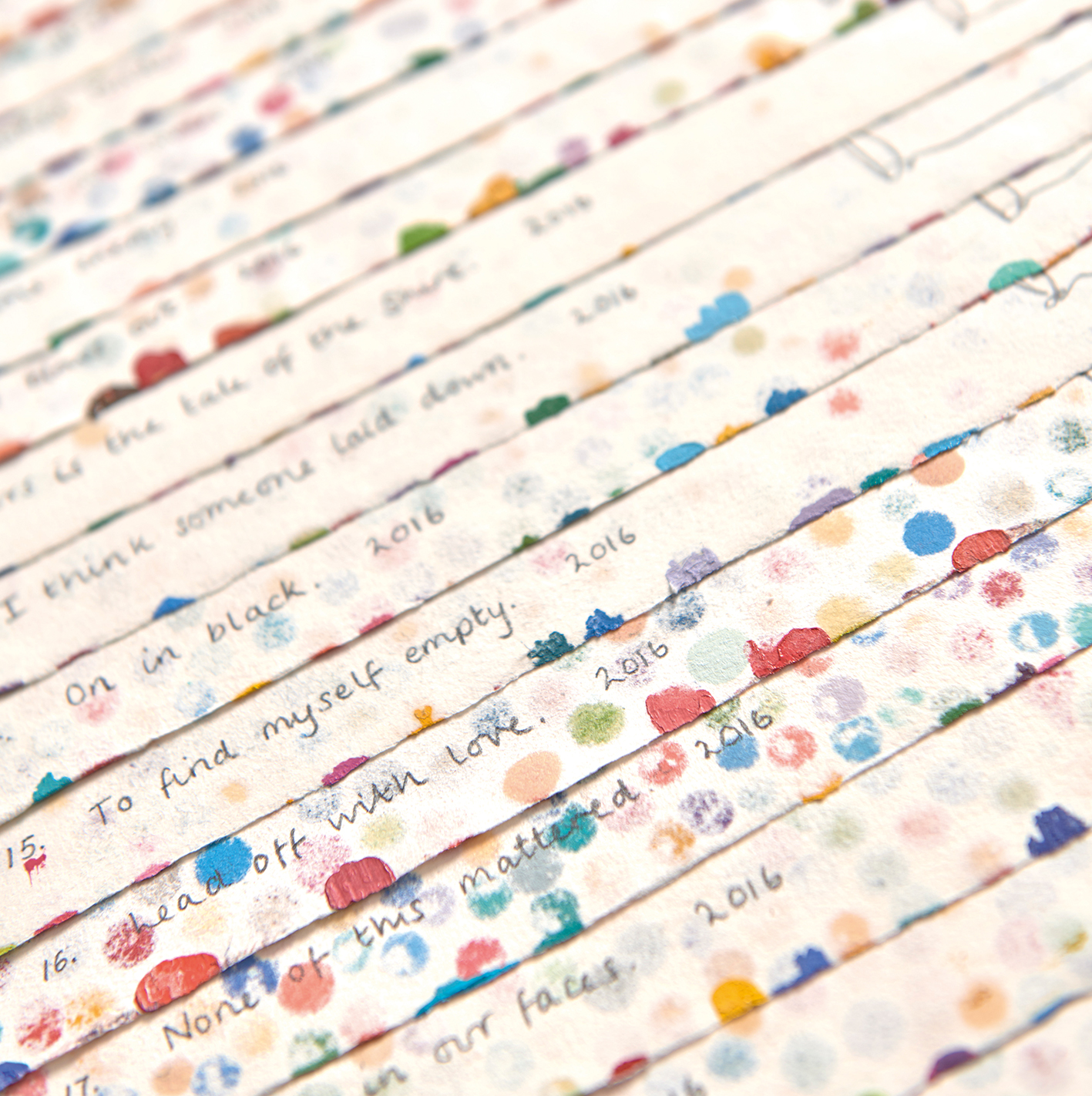 Detail of The Currency artworks, 2021. Photographed by Prudence Cuming Associates Ltd.
©Damien Hirst and Science Ltd. All rights reserved, DACS 2022.