- Interview -
Carole Hubscher,
and her master strokes
Everything is attractively presented and perfectly honed: welcome to the Maison de Haute Ecriture Caran d'Ache, which has been tracing a remarkably successful path for over a century. Behind these high-quality coloring pencils, gouache paints and pens is a woman whose destiny was in some ways written in the stars.
Serving as President of Caran d'Ache is rst and foremost a question of heredity, but did you always want to take up this role?
In 2012, when my father retired, I took over from him and ever since I have felt truly ful lled in my work. I had enjoyed several career opportunities in the United States and in Geneva, but the Caran d'Ache brand always fascinated me. What I love are its products and the diversity of its customers. We work with children, adults, amateur or professional artists, all of whom are delighted to have a beautiful writing instrument.
What have you brought to the company you now head?
Internally, the management style has evolved towards greater individual responsibilities. Externally, communication has been developed with a new logo and a more coherent brand image. My father was extremely discreet, but I work on the basis that with a history like ours, an excellent worldwide reputation and an authentic "Swiss made" manufacture, we have to speak about these ne values.
Do you think the brand success is due to its "Swiss made" nature?
I certainly think it makes a signi cant contribution. The expertise we have in Switzerland and the high standards in terms of production quality are extremely important, and these factors appeal to our clients.
What are the most recent projects that have surprised and won over your clients?
Five years ago, we launched color bars inspired by the world of cosmetics. Everyone can create their own range of coloring pencils, felt pens and paint colors.
Picasso used your coloring pencils and more recently Barack Obama was spotted holding a Caran d'Ache pen, which is great publicity for you... Yes, we are fortunate enough to have a number of leading gures among our customers and this is naturally a source of pride and joy.
In an age when communication takes place almost only via screens, is selling pen a difficult business to be in?
It naturally represents a form of competition, but I see the two as complementary. I don't know of anyone who doesn't have a pen in their pocket to write a quick note, a nice letter, a word of thanks... Today, we can no longer do without new technologies, but pencils also remain must-haves.
Based on an interview by Anouk Julien-Blanco
ÉRIC VITUS
THE CARAN D'ACHE
"COLOR MAESTRO"
—
How do you create the colors composing the Caran d'Ache color palette, and at what kind of rate?
We don't necessarily introduce new ones each year. Colors often stem from the launch of a new product or a new range. Inspiration is drawn from all over the place, including from what we see around us every day.
How much time is involved in your creations?
When it comes to a color, the process takes several months, whereas an entire range, such as "Luminance" – which meets extremely high standards in terms of resistance to fading – calls for several years of research. To be sure of their quality, the samples were exposed to the Arizona desert sun for 100 days!
Are there certain color trends?
Fashions do indeed come and go, but contrary to the world of apparel, our products last for several decades. Fluorescent shades have been enjoying a boom in recent years and sales of our gouache paints have rocketed.
Caran d'Ache offers more than 400 colors, is there one that particularly stands out from the rest in terms of sales?
Paradoxically, white is the best-selling color, since it serves to produce various graded shades and nuances. But the most widely used color is black. When you look at used boxed sets, the black coloring pencil is always the most clearly worn.
Do sales of different colors vary from country to country?
De nitely. Colors are bound up with a given culture and environment. For example, the inhabitants of the Sahara are bound to use more yellow than green. Bright colors such as red are strongly present in Asia, while Europeans tend to opt for more understated tones.
Images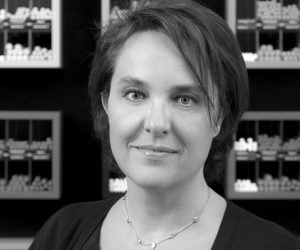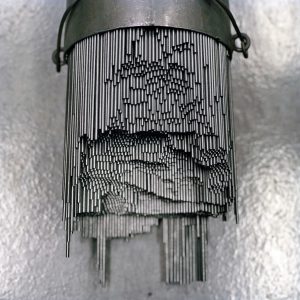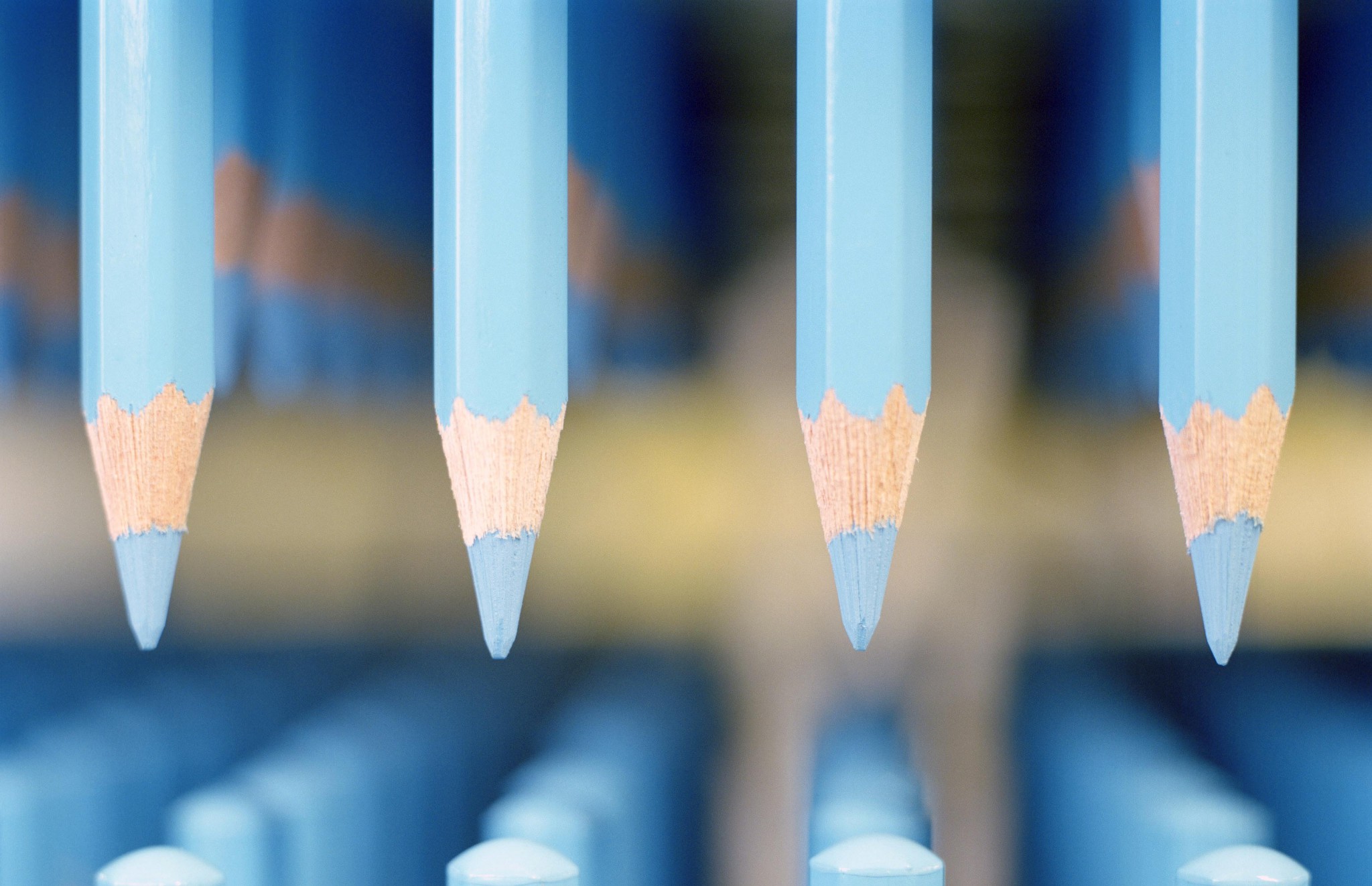 Drying the Supracolor capsules © Caran d'Ache.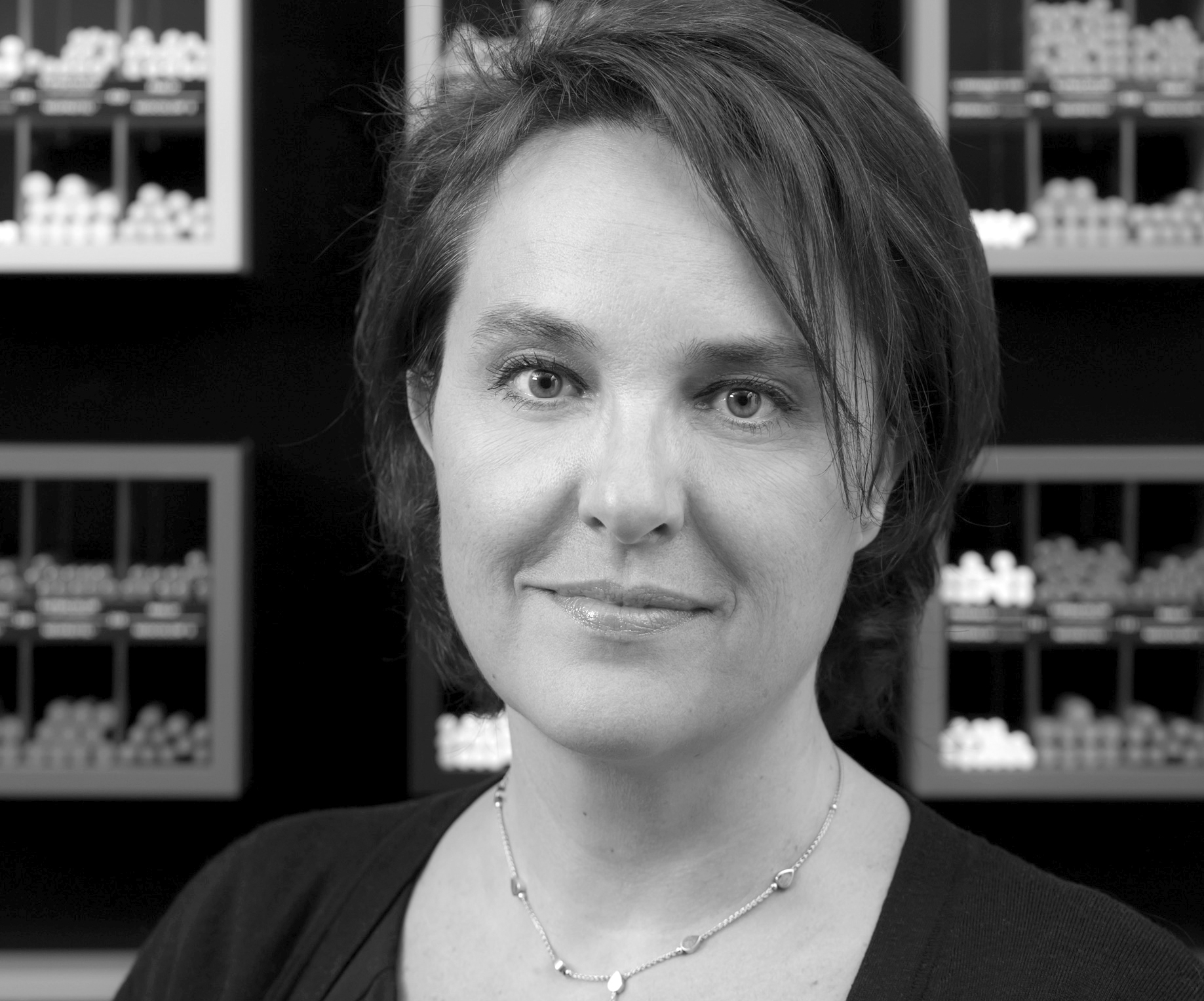 Carole Hubscher 
@Caran d'Ache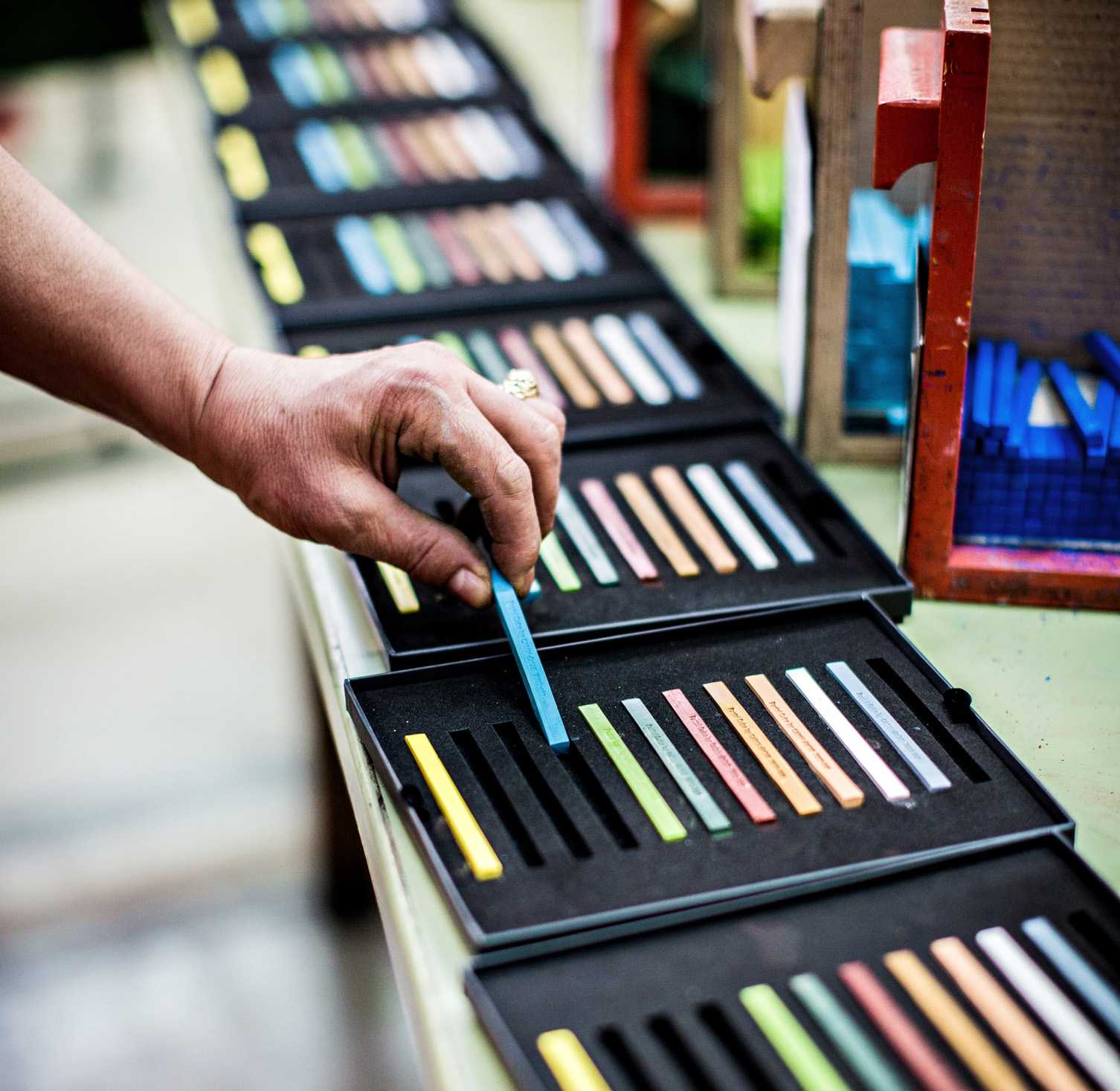 Packaging the Pastel Cubes
©Caran d'Ache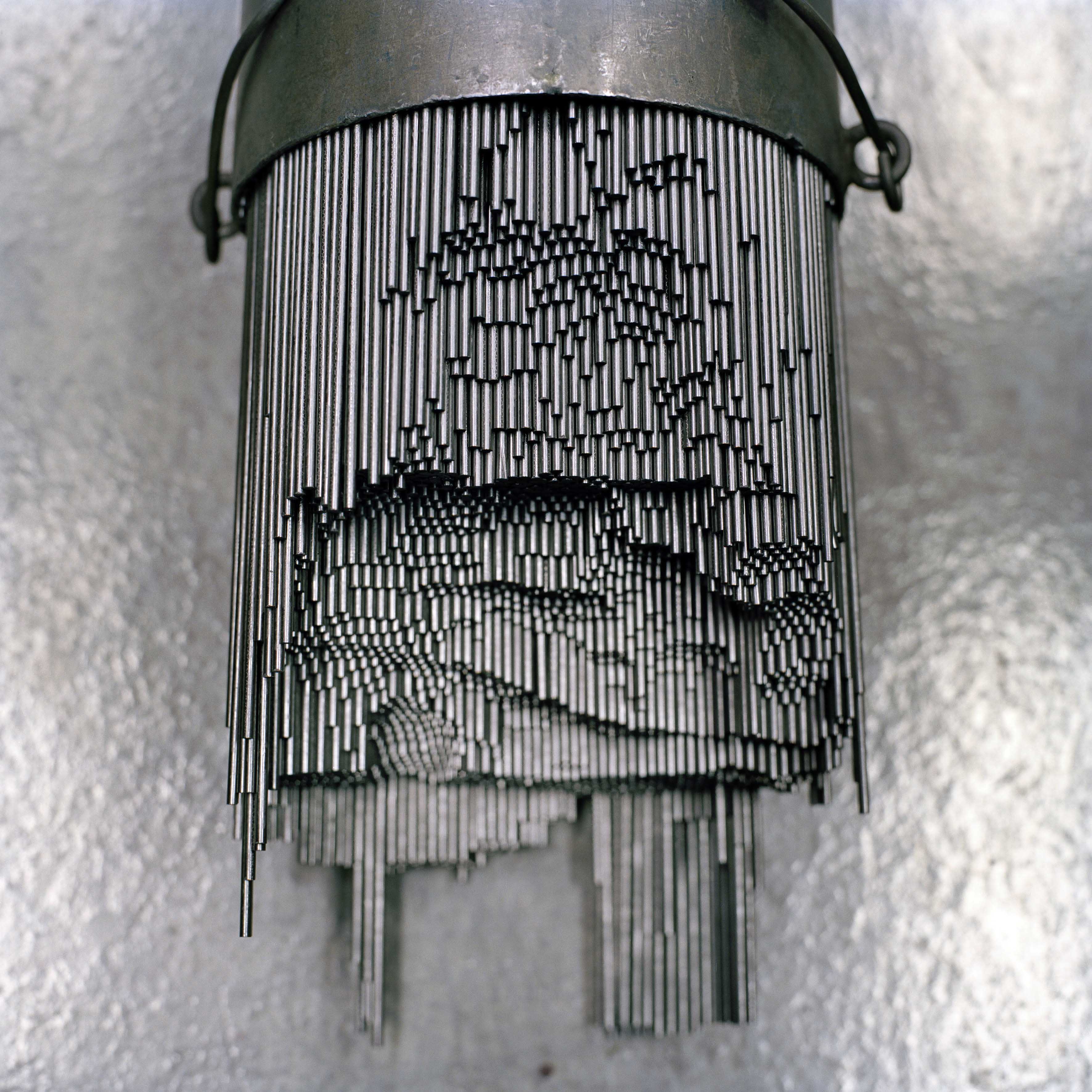 Filling the pencil-lead baskets ready soaking
©Caran d''Ache