- Fashion -
Maurizio Galante
Awakening emotions
A permanent member of the Chambre Syndicale de la Haute Couture since 2008, Maurizio Galante is also a creator of theater costumes, sculptures, stage designs, and design objects... An artist first and foremost, he expresses himself through a wide range of media according to his inspirations.
You are incredibly eclectic. How did you discover couture and fashion? How do you define yourself and what invisible common thread runs through your artistic approach? 
It is impossible for me to remain in a "box"! I approach all my creative fields as a designer-artist. Even when it comes to clothes, I conceive them as flexible sculptures that the body will inhabit, like houses that open their doors to protect and dress. All my work is of course also interconnected. Each discipline I explore feeds off the others and emotions represent the common thread: the emotions within me and that I express, as well as those of the person who receives my work.
Is fashion your first passion? 
I began by studying architecture at the University of Rome, while at the same time attending the Accademia Costume & Moda. The reason I didn't finish my degree in architecture was that I was an impatient young man! I felt that too much time elapsed between the idea and the architectural realization. Fashion, on the other hand, enabled me to express my vision immediately, and even to wear it on me, which I liked a lot.
What themes and inspirations feed your artistic research?  
I am fascinated by the repetition of elements, which I juxtapose using a layering technique. This nurtures richness, much like tribal music becomes mesmerizing with two notes. I also like to make balance emerge from opposites: creating a simple shape out of a complex material, or vice versa. The "embroidered birds" collection expresses exactly that. It is very dear to me because it was inspired by my grandmother's porcelain birds. As a child I found them too cold, too smooth. I have covered my own birds with silk organza feathers and embroidered beads. They exude strength even though they are fragile. One of them is now at the Élysée Palace and is part of the Mobilier National collection. Movement is also something I am obsessed with, especially for clothes that must move in step with the body, accompanying movements and coming to life with the person wearing them.
It seems that craftsmanship has a very important place in your work?
Absolutely, it is the soul of a people, telling of its roots, its culture, its history. The techniques used in France for wood, fabrics or metals are not the same as those used in Italy or Japan. I like to combine artisanal tradition with a vision of tomorrow to invent an object for now: and always permeated by this idea of balance...
You have exhibited at the Fondation Cartier, the Centre Pompidou, the Grand Palais, the Musée des Arts Décoratifs, the Louvre, the Kyoto Fashion Museum, the MoMA in New York and in so many other must-see locations. Is there an experience that has left a particularly strong impression?
We are very captivated by the projects we are currently working on, like this large metal wall sculpture, adorned with ancestral techniques and exhibited at the MOMA in New York. I say "we" because since 2003, I have been working in tandem with Tal Lancman within the framework of the Interware company that we created together. We are also starting a collaboration with the Saudi Arabian Ministry of Culture and associations of women artisans, to create objects using ancient techniques such as palm weaving. This project contributes to the economic autonomy of these women and is very important to us.
In 2014, you were named a Chevalier de l'Ordre National des Arts et des Lettres. What did this change for you? 
It is the way others look at me that has changed. I was also very happy to receive this distinction from Aurélie Filippetti, then Minister of Culture. She is a woman who understands art and who has a vision.
You have just moved to Maine-et-Loire. What does this adventure have in store? 
Thanks to the Internet, we are able to live in an exceptional village, near an 11th century abbey, where we enjoy working freely on amazing projects. The wonderful vibrations of the site are conducive to concentration and fill us with energy. Because we have a passion for transmission, we are creating a place within a very old building, inhabited by a powerful history, to share our work and to welcome students.
Your definition of art?
For me, everything is art! There is art in life, in movement, in words... Art is the ultimate link between all of us. It is the sign that we are connected to others. I live and breathe art.

Based on an interview by Michèle Wouters
Photo © A. Primavera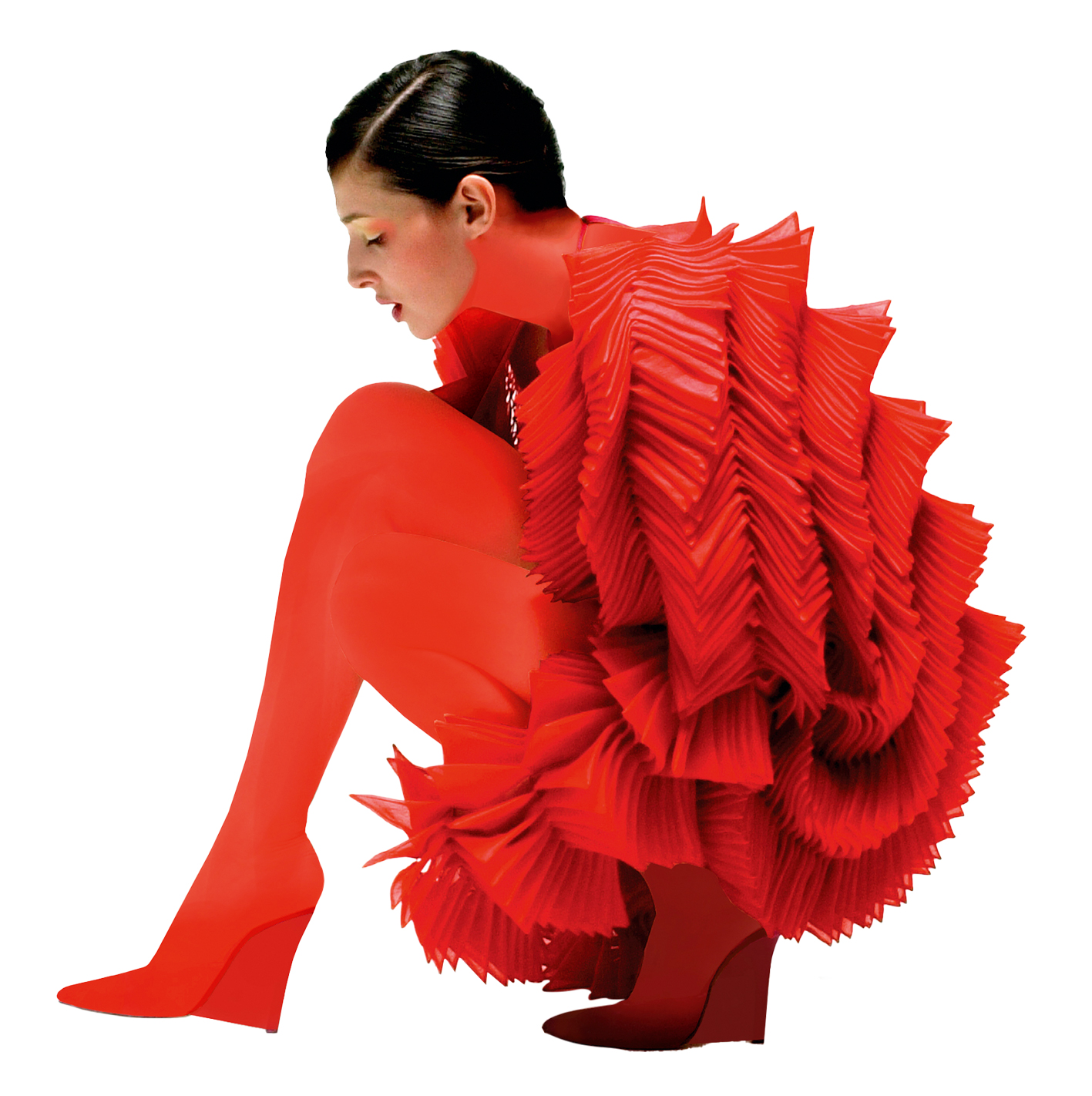 Red Drago bolero jacket
© Interware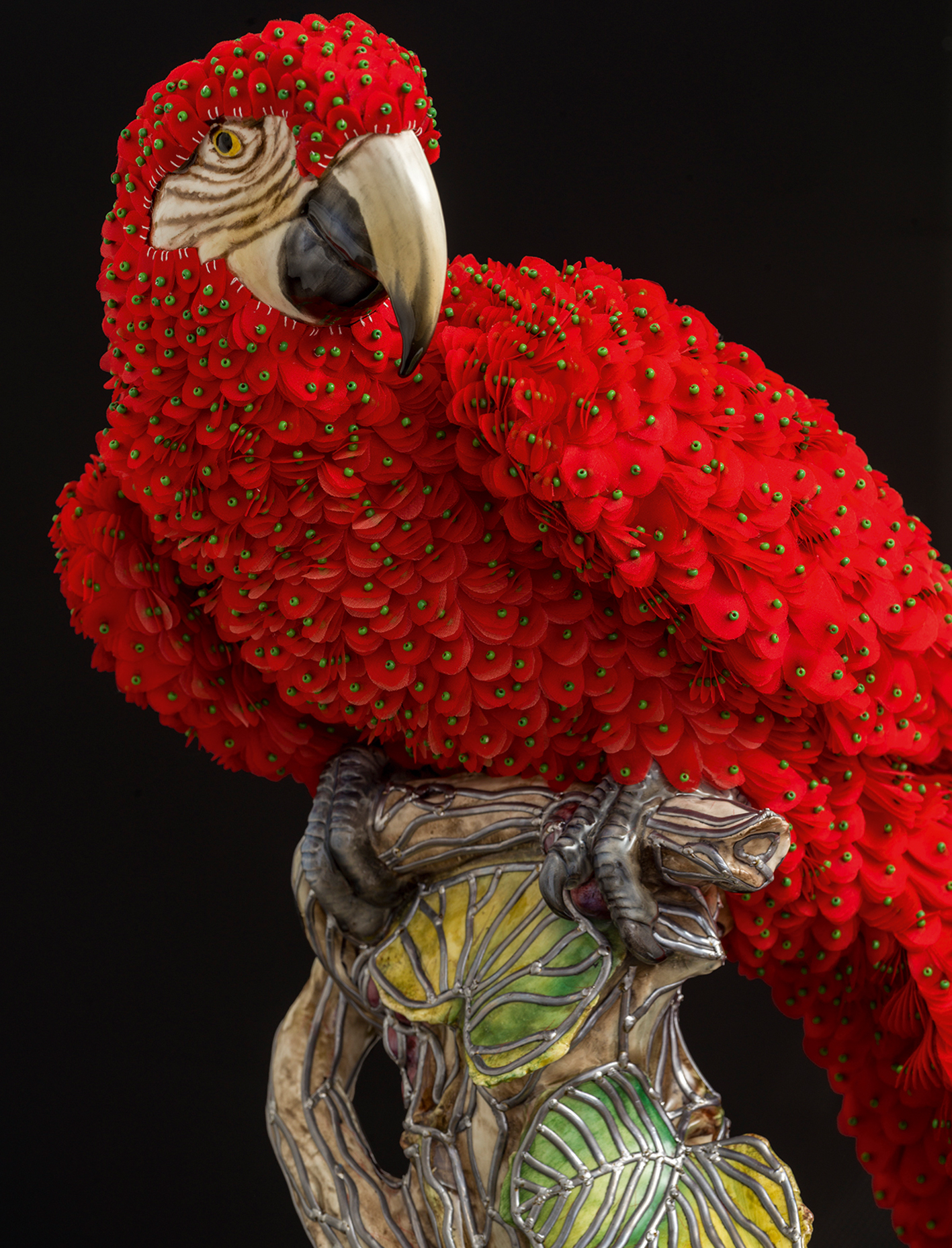 Embroidered Birds
© J.M. Voge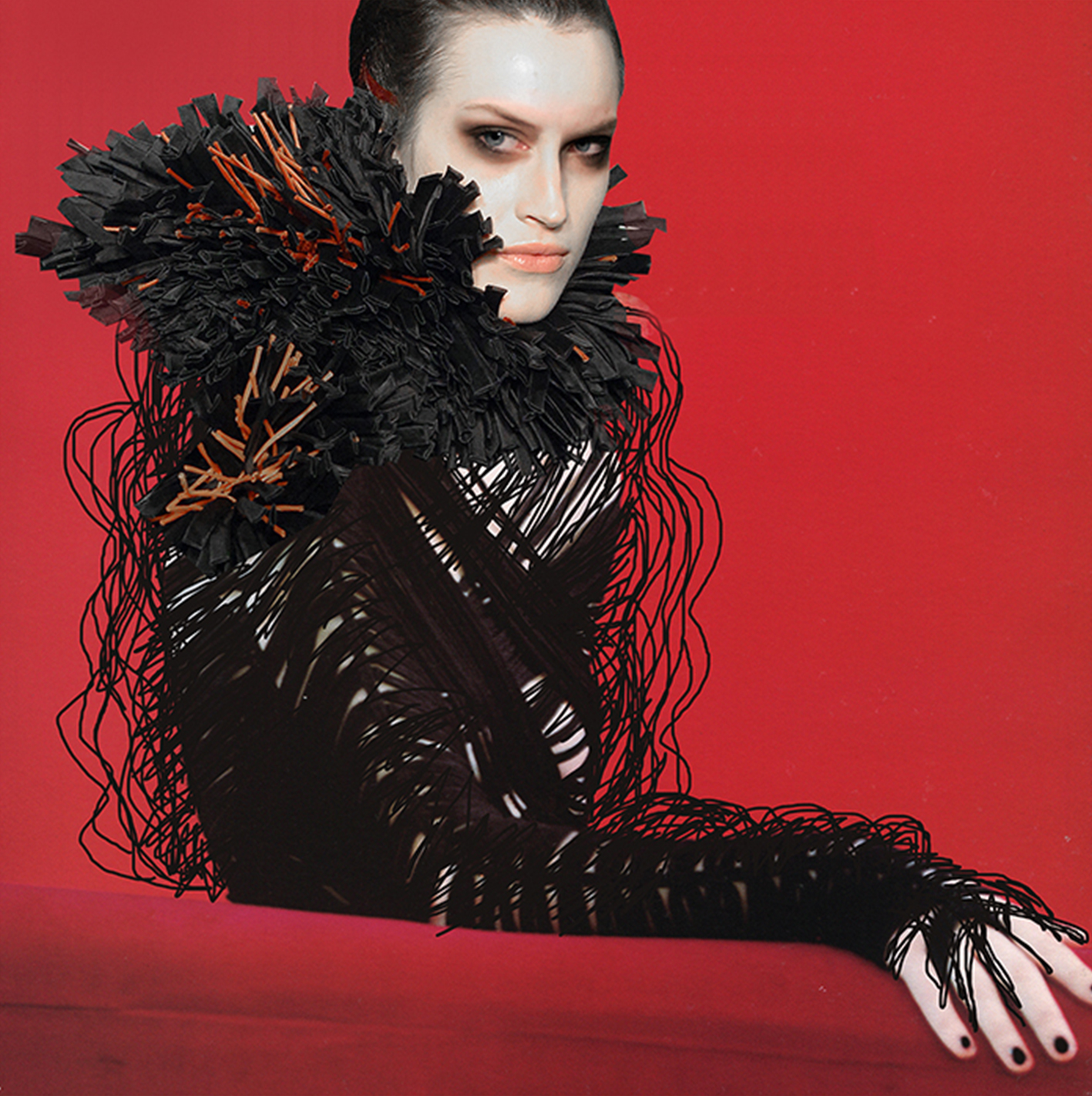 Haute Couture Maurizio Galante
© Interware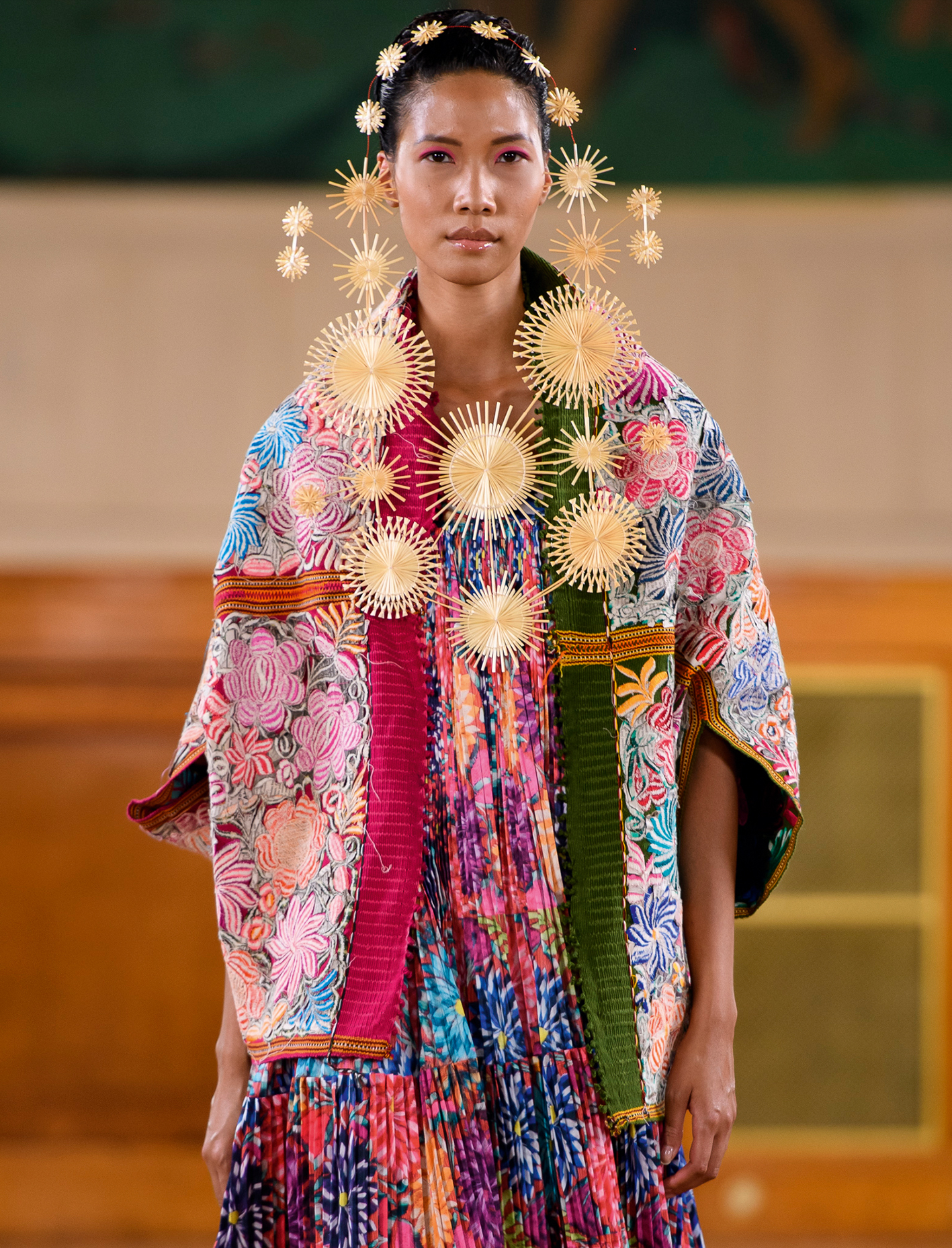 Haute Couture Maurizio Galante
© J.L. Coulombel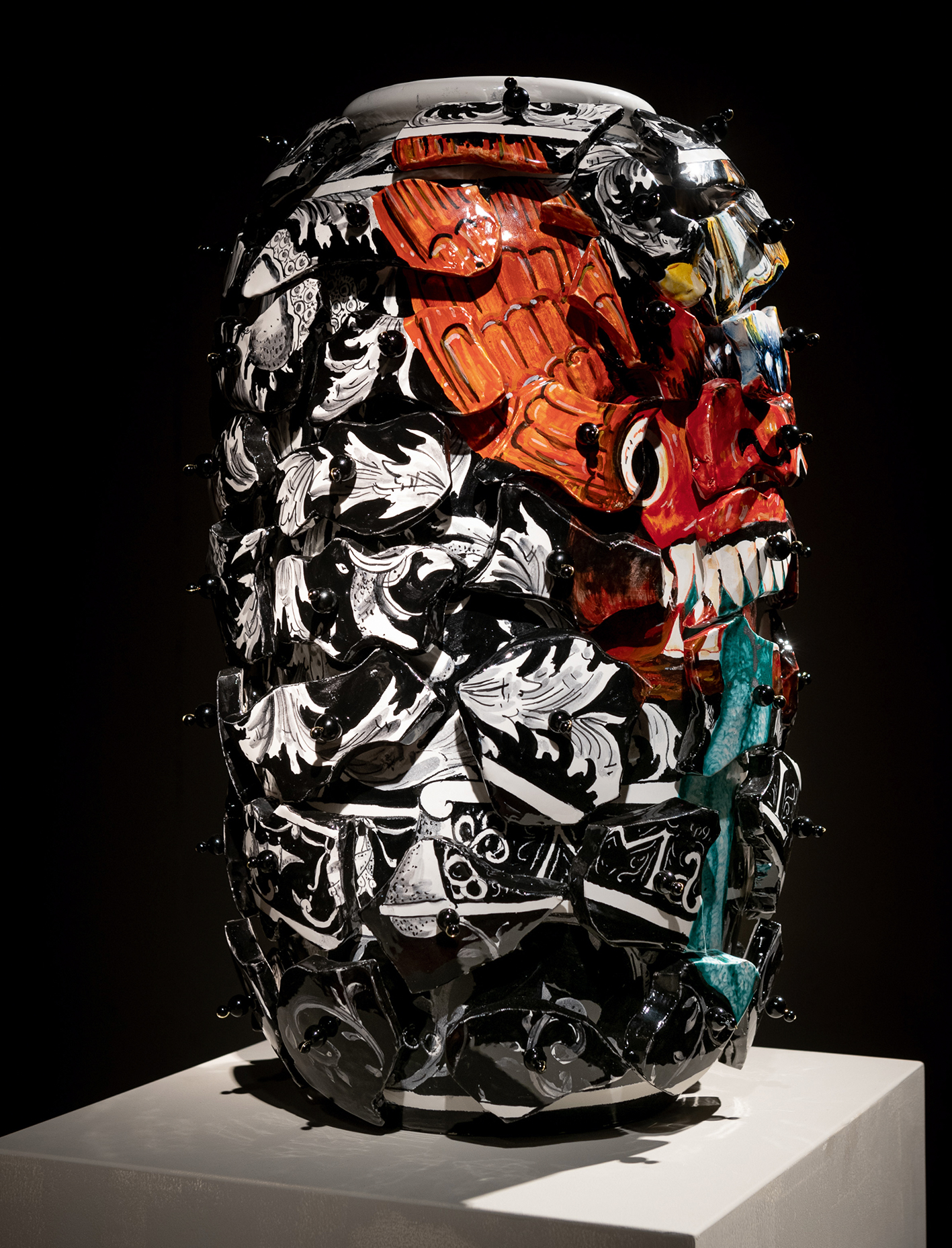 MONSTER! Exhibition. Montelupo Ceramic Museum, Florence . Vases and embroidered dishes presented by the Lefebre & Fils Paris gallery in collaboration with Sergio Pilastri.
© M. Lensi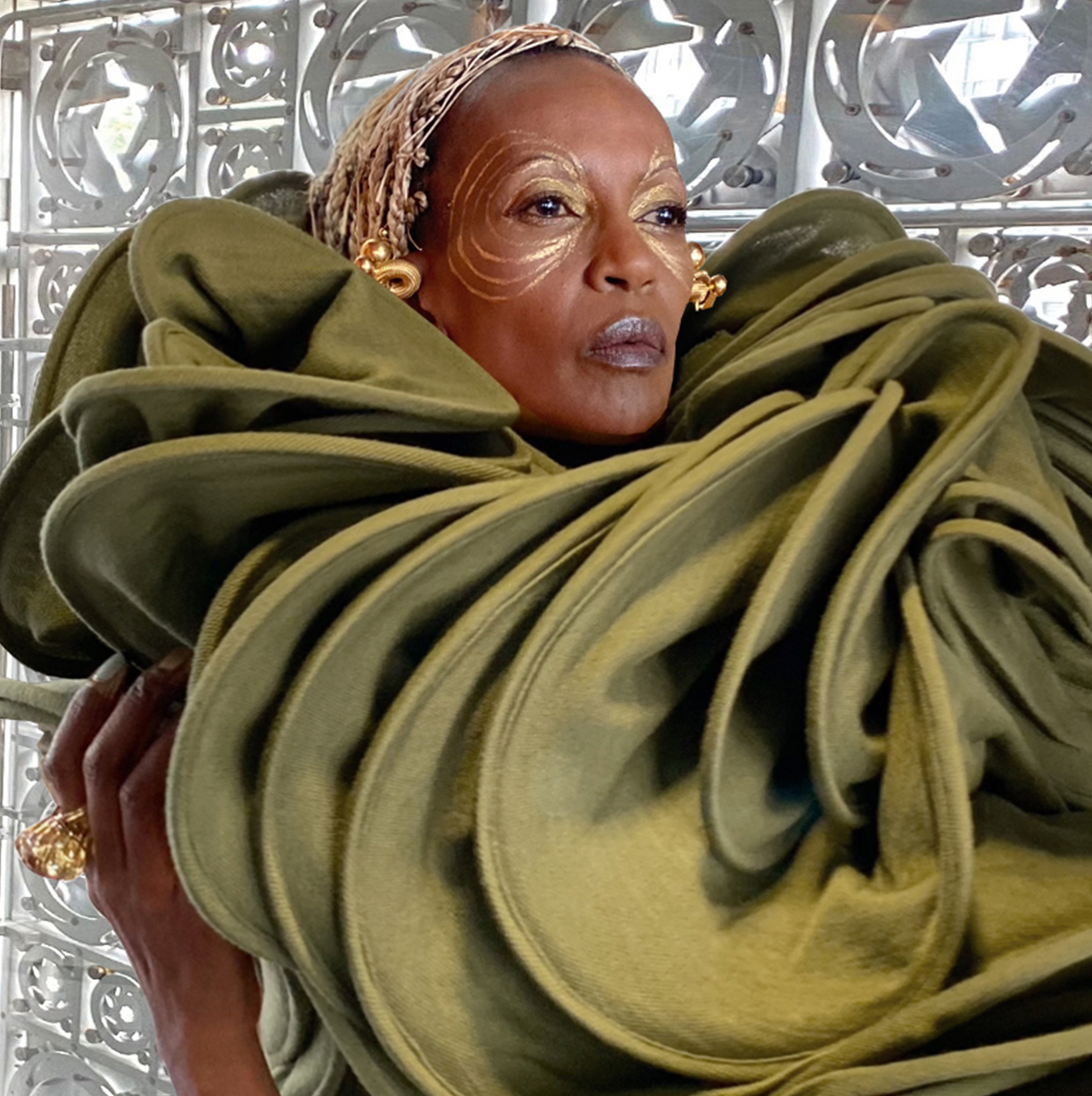 Haute Couture Maurizio Galante
© Interware