- Design -
Design:
Art for living
Draw me an art object... At the crossroads of art and craft, aesthetics and functionality, design is both an art of living and an art to be lived. Today, the original creations of some star designers are exhibited in museums and regularly break records at auction, proving that applied arts are indeed an art form in their own right.
Interior design has the immense power to give a place its own identity, instilling a whole atmosphere, over and above a state of mind. This is true for private homes, as well as for hotels, restaurants, bars or spas. The architectural concept of La Réserve Eden au Lac Zurich conceptualized by iconic designer Philippe Starck successfully reflects the soul of a location and its history on the lake. At L'oscar London, the colorful birds perched in the sconces bear the signature of Jacques Garcia, who wanted to highlight the lavishly decadent style of an early 20th century architectural marvel in Covent Garden. At La Réserve Ramatuelle, creations by the grandson of Roger Capron – an illustrious 1950s ceramist from Vallauris – pursue the family tradition with art and appear alongside plates inspired by Cocteau. All of which is a means of paying tribute to the grand arty-chic tradition of the French Riviera, a land of inspiration for artists since time immemorial. Imagining the most beautiful way to fulfill a function, composing all the elements of a decor theme to tell a story, is akin to an artistic approach even if the objects or furniture are sometimes mass-produced.
DESIGNER & ARTISTE
Le Corbusier, Charlotte Perriand, Pierre Jeanneret, Verner Panton, Charles & Ray Eames, Philippe Starck... The creative vision of these emblematic designers has led to them being welcomed in museums around the world. Their original works are valued like those of the greatest artists and they are part of art history. Operating on the frontier between two worlds, many designers exercise their talents in a range of different settings. Such is the case for Valérie Serin-Lok, an interior designer who worked with Jacques Garcia for a decade. Alongside her decorating activity, she creates unique and custom-made pieces, issued and handcrafted in France by Pouenat which bears the Entreprise du Patrimoine Vivant (Living Heritage Company) label. "Through my lamps as well as my ceramics, the idea is to find a convergence between the design and the art object. Each one is exceptional in its rarity and expresses my personal and emotional universe."
In the 1920s, the Bauhaus movement made no distinction between the fine arts and the so-called minor arts, such as design, fashion or graphics, instead promoting the idea of a "comprehensive artwork". The future proved it right. By combining arts and crafts, artistic inspirations, avant-garde expertise and ancestral traditions, today's designers are writing the history of contemporary living better than anyone else.
—
By Anne Marie Clerc
Photo © G.Gardette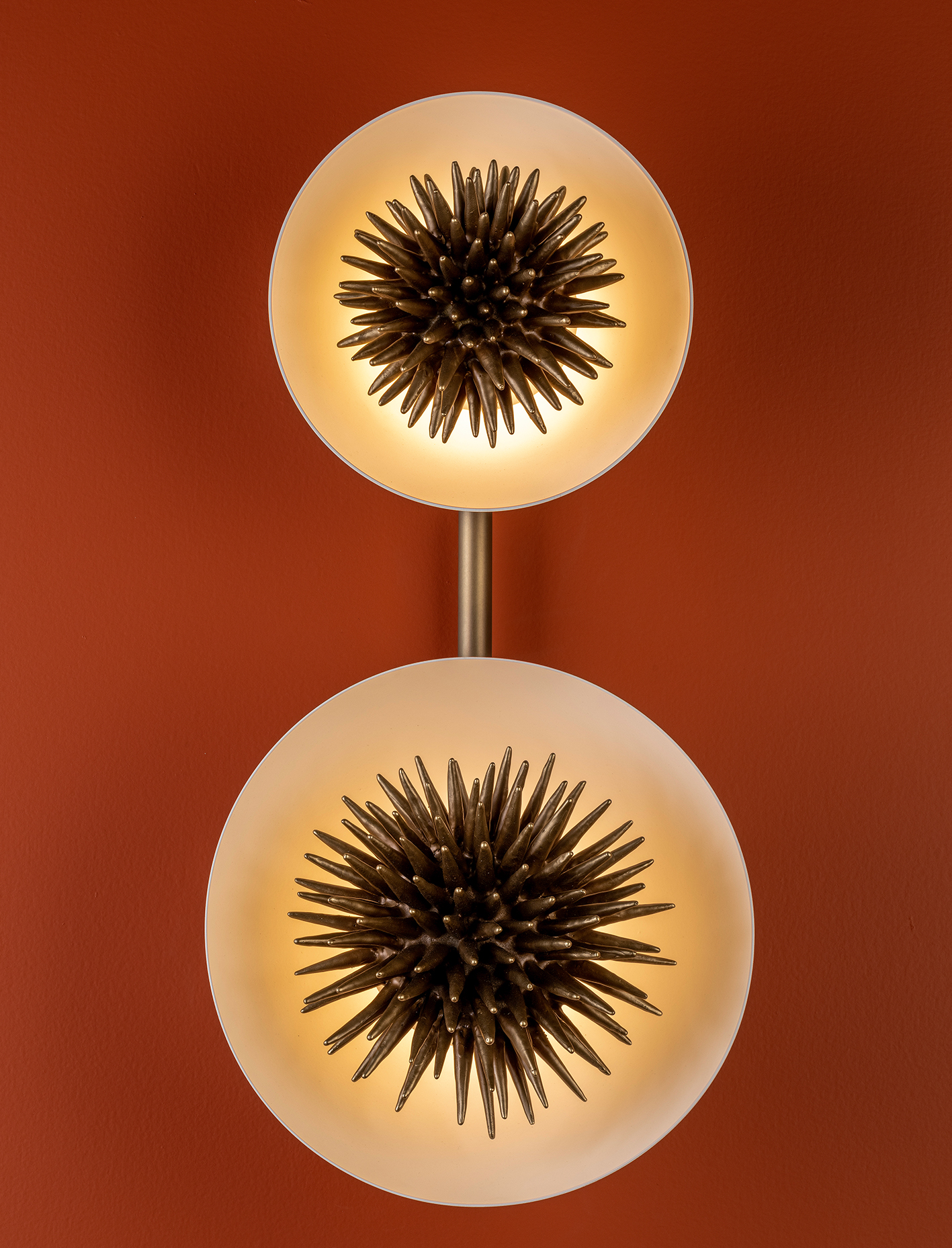 Applique Sconce Abysse - Maison Pouenat . Design Valérie Serin-Lok
Photo © S. Claire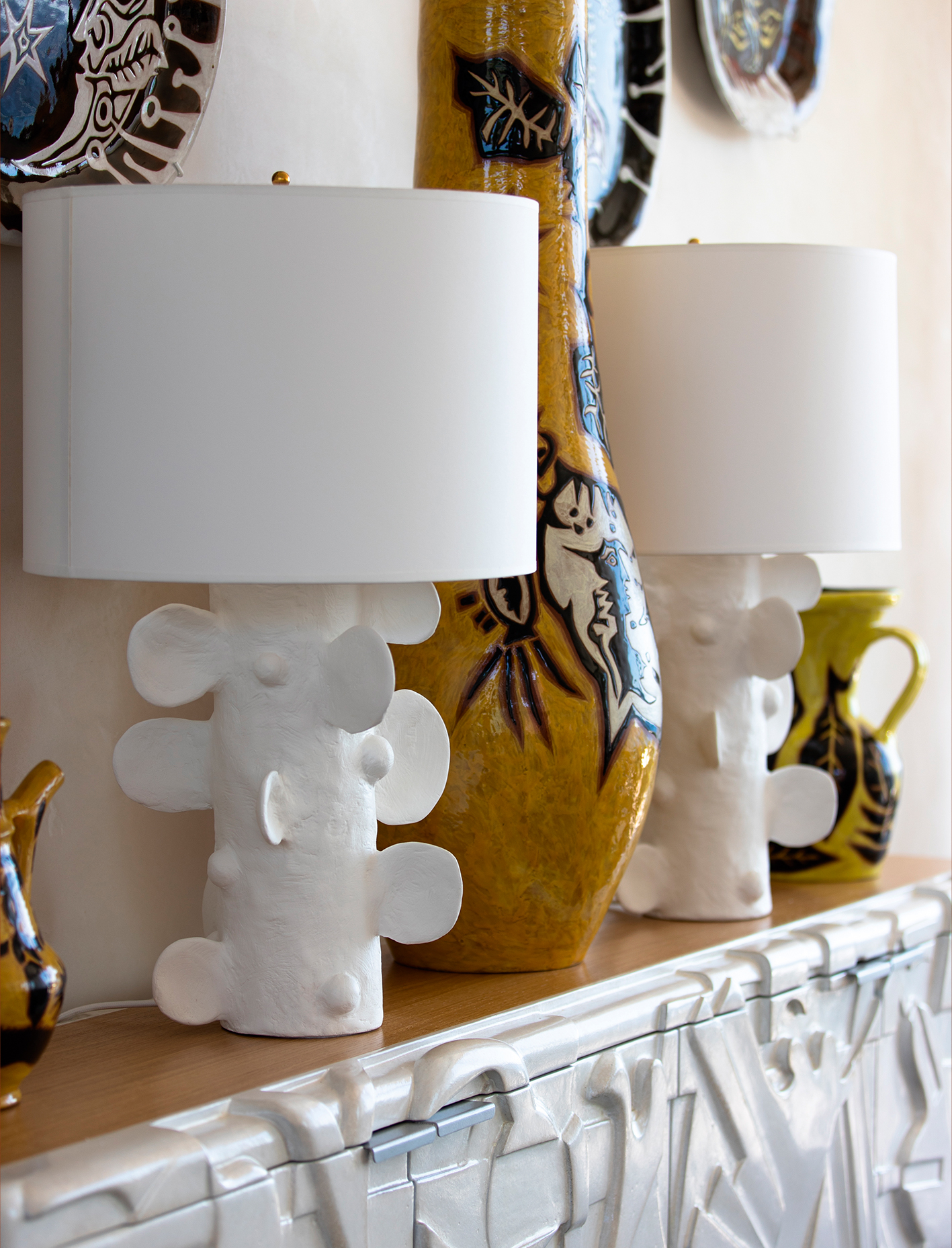 La Réserve Ramatuelle
Photo © G. Gardette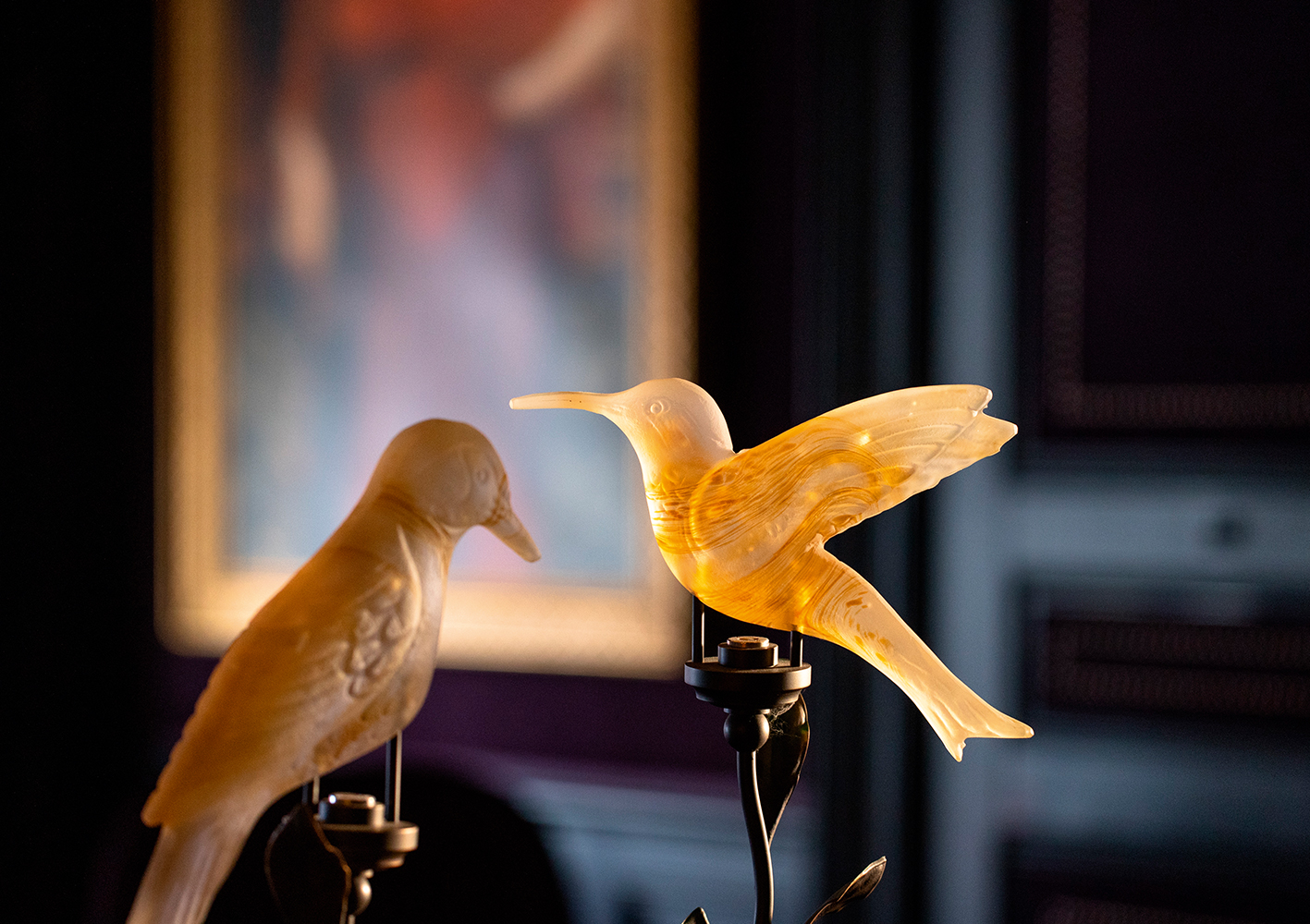 L'Oscar London
Photo © G. Gardette