- Trends -
Our address book
We've located a list of PLACES in Geneva, Paris, Zurich or Saint-Tropez that bring a SMILE to our lips and put a spring in our step!
Genève


XIPPAS GALLERY

Founded in 1990 by Renos Xippas in Paris, the gallery is now present in several countries across Europe and Latin America. It has two locations in Geneva, renowned as remarkable places for discovering and promoting up-and-coming as well as experienced artists.
—
www.xippas.com
Rue des Sablons, 6 – Genève
Rue des Bains, 61 – Genève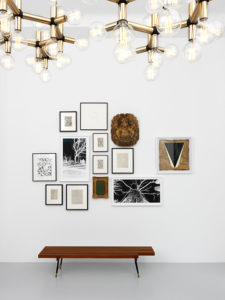 ---

BOLIA
After Zurich and Lausanne which are its other Swiss locations, the Danish-born Bolia brand has set up in Geneva. The flagship product of the House is an adaptable settee, but it also offers all kinds of furniture and decorative objects. Noble materials and minimalist designs exude a distinctly Scandinavian aura.
—
www.bolia.com
Rue Pictet-de-Rochemont, 7 – Genève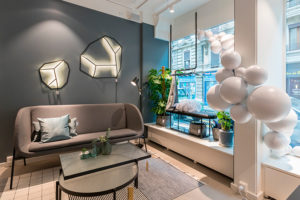 ---

NUPIÉ

Sandals that can be personalized with interchangeable ribbons are based on an idea dreamed up by Lorine Driot. This Geneva-based designer sources her gorgeous multicolored fabrics from around the world. The result is irresistible and Nupié (a play on the French term for barefoot) has become a must-have for the hundred or so days of summer.
—
www.nupie.fr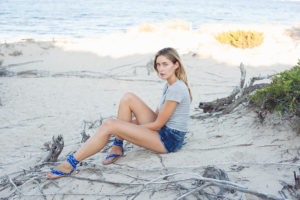 ---

ROSSANO FERRETTI

Rossano Ferretti cares for the hair of countless celebrities and is nicknamed the magician of hairstyling. His bespoke "invisible cut", ideally adapted to each individual personality and face, takes account of every detail. Known as "The Method", his technique is world-renowned for its miraculous way with scissors!
—
www.rossanoferretti.com
La Réserve Genève – Hotel, Spa and Villas
Route de Lausanne, 301 – Bellevue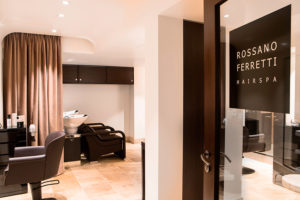 ---

LES FILLES INDIGNES
Now here's a gourmet concept store that's worth knowing! The lady of the manor, Marie Duverney offers a selection of great merchandise in a trendy, cozy setting where one can also take a seat in a comfortable armchair and enjoy a cup of tea or nibble a little something sweet or savory.
—
Rue de l'Arquebuse – 1204 – Genève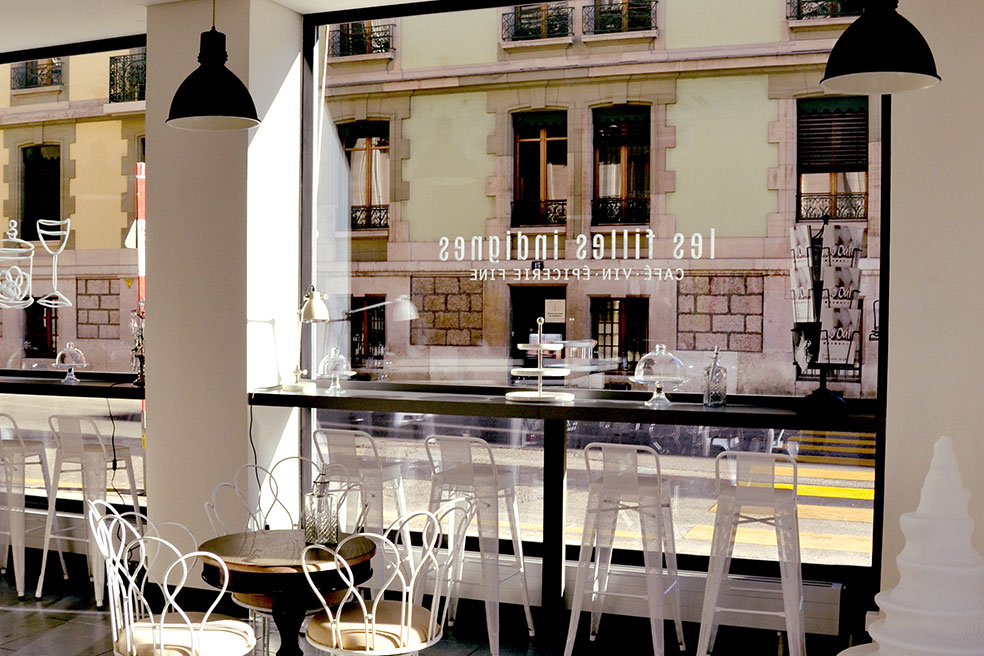 ---

MEMO FRAGRANCES
This is the story of a Geneva couple who launched their own perfume brand. Memo has been a success ever since it was created in 2007 and its products are now distributed worldwide.

—

Globus, Rue du Rhône, 48 – 1204 – Genève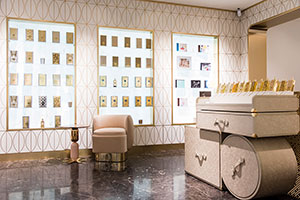 ---

SAB'S
When hunting for the perfect clothes, one can't do better than this boutique. "Luxury, taste and humor" is the motto of this store, which is just bursting with magnificent, ultra-feminine garments.

—

Rue du Nant, 7 – 1204 – Genève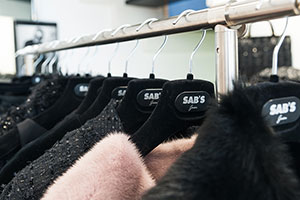 __
M.A.D GALLERY
Fundamentally, MB&F is a watchmaking brand but it has the particularity of also offering sculptural creations and mechanical works of art with "futuristic design", as explained by Hervé Estienne, head of the Geneva gallery.

—

Rue Verdaine, 11 – 1204 – Genève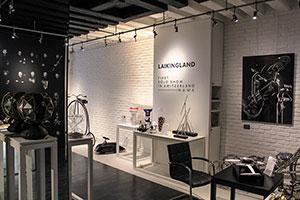 __
FIGUE BAZAR
If you're experiencing a lack of inspiration when it comes to finding the perfect toy, or desperately seeking a superman outfit or a cute decor for your child's bedroom, we have the happy ending for you. Chez Figue, it's not just the name that is appealing!

—

Rue du Nant, 7 – 1204 – Genève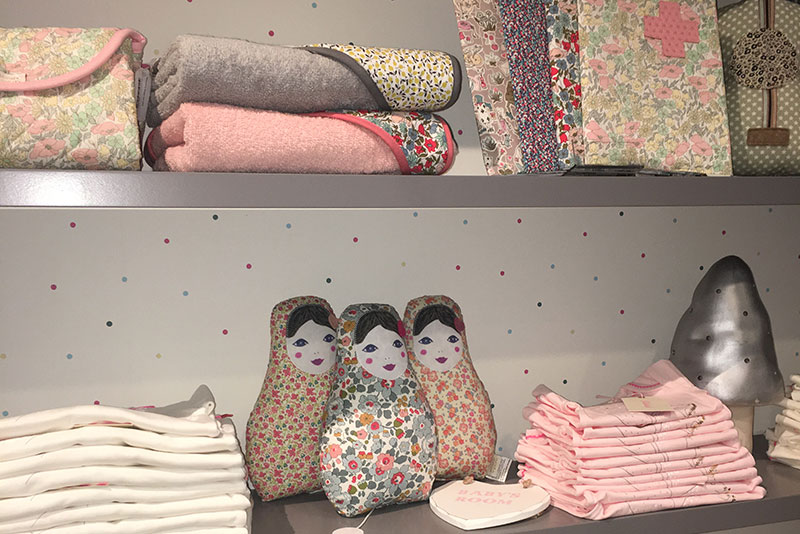 LES ENFANTS TERRIBLES
A concept store in an old 350 m2 coachworks that offers predominantly contemporary and vintage décor items for a laid-back shopping experience in a chilled atmosphere

—

24, rue Prévost-Martin – 1205 – Genève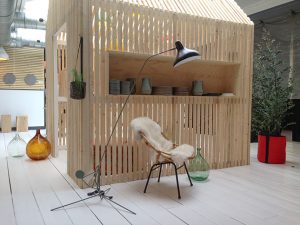 __
BONGÉNIE
Bongénie has been a hub of fashion for over a century and offers a huge range of international brands along with a wide selection of designer corners.

—

34, rue du Marché – 1204 – Genève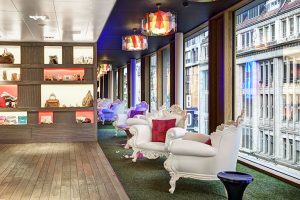 __
SUMMER RAIN
A highly exclusive multi-brand outlet for kids. This attractive large boutique offers clothing, toys,books, jewelry and a vast range of accessories sourced from the trendiest corners of the planet!

—

14, Cours de Rive – 1204 – Genève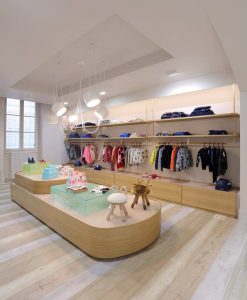 __
LE RAMEAU D'OR
You might run into famous Swiss writer Joël Dicker along with fans of literature or curious onlookers attracted by the pull of a bookshop that stirs an instant urge to browse.

—

17, boulevard Georges Favon – 1204 – Genève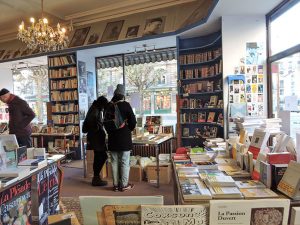 __
CARAN D'ACHE
A rainbow of the color pencils on which this Geneva company's reputation has been built fill this legendary shop perched at the top of the Old Town. Clients all have at least one thing in common: a love of drawing and fine writing.

—

8, Place du Bourg-de-Four – 1204 – Genève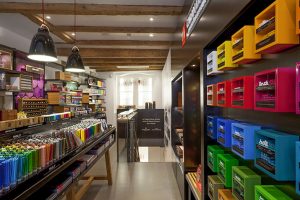 __
AU GRUYÈRE
Calling all cheese lovers. Owned by master cheesemakers from Fribourg, this dairy is truly the cream of the cream and offers incredibly delicious produce. And as for its fondue!!!

—

3, avenue du Mail – 1205 – Genève
__
DEER HOME
We all dream of dream surroundings… and Deer Home is the answer! After working in Paris and London, two interior designers have set up a furniture and interior decoration shop in Geneva in the Eaux-Vives district. Their boutique is filled with great finds and their style is consistently interesting and appealing.

—

45 bis, rue du 31 décembre – 1207 – Genève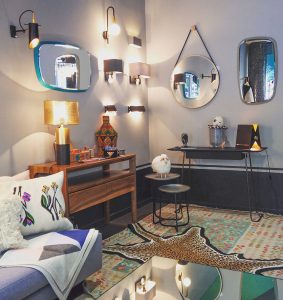 PARIS


LE MUSÉE RODIN

Set up in a magnificent 18th century urban mansion, the Rodin Museum presents an impressive collection by the artist, as well as by members of his entourage such as Camille Claudel. The Museum is also distinguished by its 7.5-acre garden and its temporary exhibition room.
—
www.musee-rodin.fr
79 Rue de Varenne – Paris 7e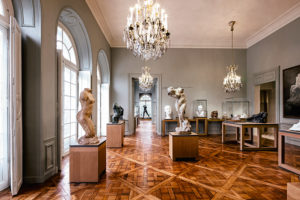 ---

LA GRANDE ÉPICERIE DE PARIS
RIVE DROITE
Previously, grocery shopping in the ultra-high-end supermarket known as "La Grande Épicerie" meant going to the left bank. But that was before a 2,600 sq.m. emporium located at the heart of the 16th arrondissement was opened.
—
www.lagrandeepicerie.com
80 Rue de Passy – Paris 16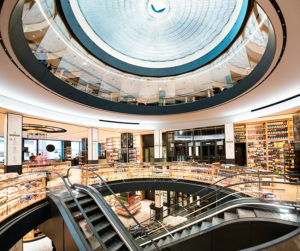 ---

HEIMSTONE

In launching her own brand, French fashion designer Alix Petit has successfully combined rock-chic and romantic styles. This globetrotter draws inspiration from her many travels in creating her apparel and the boutique is a real little gem in itself!
—
www.heimstone.com
23 Rue du Cherche-Midi – Paris 6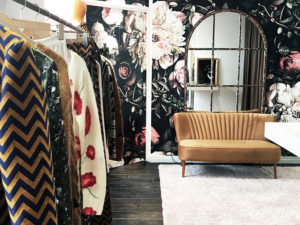 ---

LIBRAIRIE 7 L

Almost 20 years ago, Karl Lagerfeld founded a bookshop in the 7th arrondissement of Paris. Specializing in books dedicated to photography, design, interior design, landscapes and fashion, the place is every inch as chic as the man who created it.
—
www.librairie7l.com
7 Rue de Lille – Paris 7e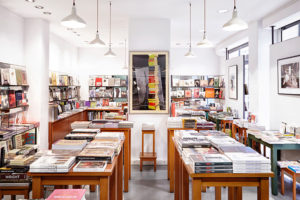 ---

COLETTE
The original concept store. Opened in 1997, this luxury 700 m2 boutique has become a worldwide legend.
—
213, rue Saint Honoré – 75001 – Paris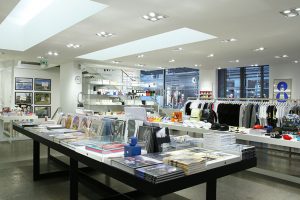 ---

ALICE BALAS
Alice Balas creates tailormade clothes from top-quality leather and numbers every item. Kate Moss wears jacket number 85, Lou Doillon the 101, Caroline de Maigret the 158... For all those seeking something to wear that is unique, iconic, timeless and exceptional.
—
6 rue Charles-François Dupuis – 75003 – Paris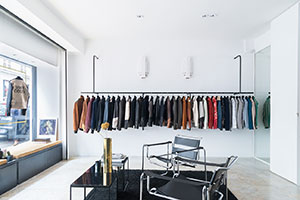 ---

ASTIER DE VILLATTE
A designer of white ceramic, furniture, clothing, candles and other objects imbued with old-fashioned charm, Astier de Villatte offers the stuff of dreams along with beautiful or original objects. The brand has built its reputation on its creations manufactured in its own workshop in Paris.
—
173, rue Saint Honoré – 75003 – Paris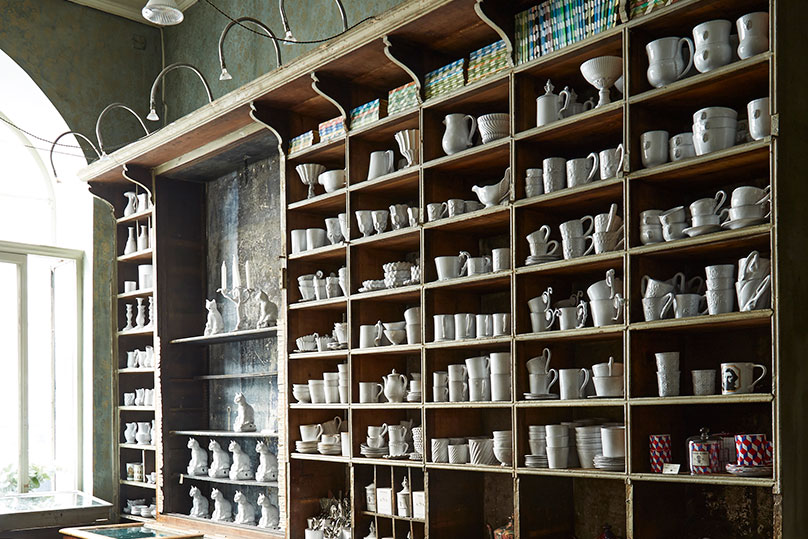 ---

GUÊPES & PAPILLONS
This hair care brand with a quirky name meaning "Wasps and Butterflies" offers accessories such as combs, brushes and extremely high-quality, sophisticated clips. All products are handmade and can be engraved with anything in the alphabet.
—
12, avenue Victor Hugo – 75016 – Paris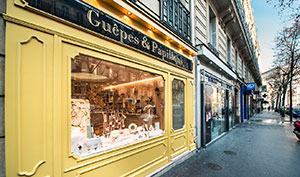 ---

THE PRETTY BOX
The not-to-be-missed address if you're looking for something original! Rare and incredible vintage clothes and accessories in a location frequently visited by stylists from the world's greatest magazines for objects to use in forthcoming
photo shoots.
—
46, rue de Saintonge – 75003 – Paris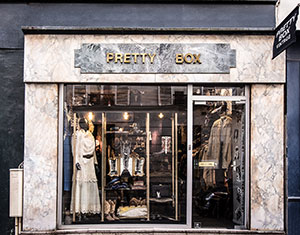 COLETTE
The original concept store. Opened in 1997, this luxury 700 m2 boutique has become a worldwide legend.
—
213, rue Saint Honoré – 75001 – Paris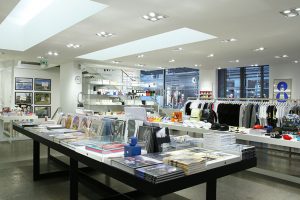 __
GOOD ORGANIC ONLY
To enjoy an energy boost or simply rehydrate, don't miss a stop at the Good Organic Only juice bar. Former Miss France, Mareva Galanter and micro-nutritionist Valérie Espinasse have opened a new well-being spot right in the French capital.
—
17, rue des Archives – 75004 – Paris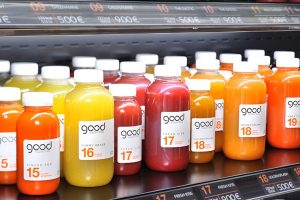 __
MERCI
1500 m2 of spectacular space devoted to fashion and home decor. An eclectic range combining everyday and precious objects for wearing, exhibiting or using, all endowed with a subtle touch of originality.
—
111, boulevard Beaumarchais – 75003 – Paris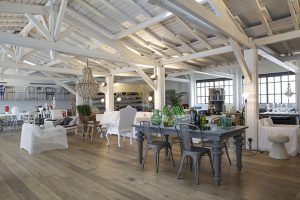 __
BONTON
The success enjoyed by this kid's brand stems from its fun, enjoyable atmosphere combined with classical and seasonal models, all made with brightly colored fabrics and exhibited in tastefully decorated surroundings.
—
5, boulevard des Filles du Calvaire  – 75003 – Paris
82, rue de Grenelle – 75007 – Paris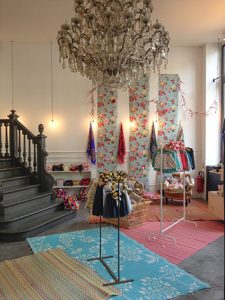 __
LA HUNE
This bookshop-gallery in the Saint-Germain-des-Près district is devoted to photography. It also offers rare items as well as autographed limited edition art works. .
—
16, rue de l'Abbaye – 75006 – Paris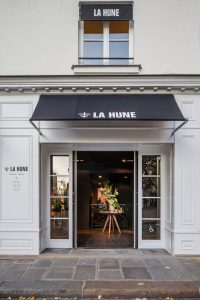 __
BON MARCHÉ
Opened in 1852, the Bon Marché is considered to be the world's first ever department store. Over the years, the concept has evolved and it has become a benchmark. It offers virtually everything and La Grande Epicerie – a kind of luxury supermarket – is an essential address for gourmets.
—
24, rue de Sèvres – 75007 – Paris
__
FLEUX
Fleux has been offering trendy items, gadgets and avant-garde furniture in its 1400 m2 boutique since 2005
—
39, rue Sainte-Croix de la Bretonnerie
75004 – Paris
__
LES BOUTIQUES DU PALAIS ROYAL
he gardens bordered by the Montpensier and Valois galleries. The shopping is as sophisticated as it is royal.
—
Passage du Perron – 75001 Paris
SAINT-TROPEZ

MARINETTE

This well-known name in the resort village has been in operation for 40 years and there are now several boutiques bearing the same name. Each has its own specialty: fabrics, decorative objects, furniture, fragrances, household linen… Customers are spoilt for choice. With its resolutely Tropezian style, Marinette is definiteily well worth a visit.
—
30 Rue Georges Clémenceau – Saint-Tropez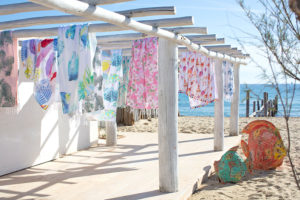 ---

BLA-BLA

Everything has a gypsy touch here! There are chic or casual one-of-a-kind models from Australia to Sweden designed to make you love summer even more. This 35-year-young boutique has its loyal fans who flock from around the world to view its annual selection.
—
3 Traverse de la Garonne – Saint-Tropez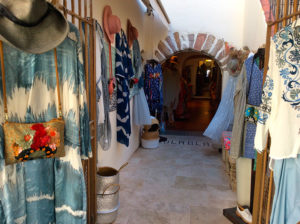 ---

HAPPY LIBELLULE

A must-see location in Saint-Tropez for anyone with deserving children! Brimming with toys, gadgets, beach items, clothes and trendy decorative objects, the Happy Libellule boutique is never short on beautiful ideas to thrill kids!
—
www.happylibellule.com
6 Route des Plages – Saint-Tropez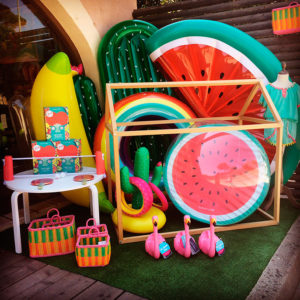 ---

TAMAN ANTIK

The people at Taman Antik are passionate about interior design and it shows! In this beautiful place that also provides ideas for garden arrangements, various atmospheres are on display and bohemian meets contemporary in a delightful combination of styles. The team also offers a turnkey interior design service.
—
www.taman-antik.com
La Bouillabaisse – Saint-Tropez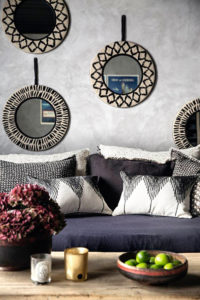 ---

ZURICH


N°2 OFFICE
Now here's a not-to-be-missed shopping "hot spot" in Zurich with men's and ladies clothing, accessories, books and even furniture, all hand-picked to feature only latest "must-haves".
—
Brotgasse 3 – 8001 – Zurich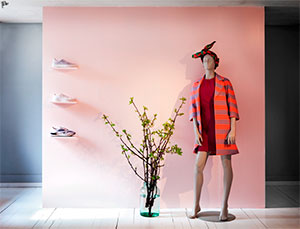 ---

WORN OFFICIAL
Two young designers who recently graduated from their design school in Geneva have launched a range of highly original, streamlined leather bags. Both unique and numbered, these models are pretty much irresistible.
—
Jelmoli, Bahnhofstrasse – 8001 – Zurich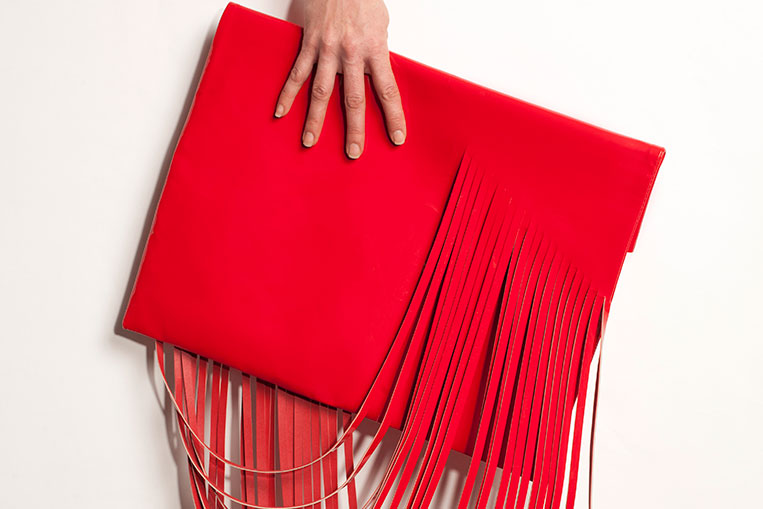 ---

SELFNATION
We've all had plenty of jeans, but maybe not the tailormade variety! Nothing could be simpler than ordering a totally unique pair from the comfort of one's own home. Established in Zurich, this brand has found a niche designed to make us look better!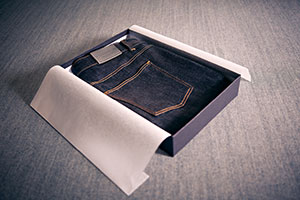 __
HIERONYMUS
A very trendy stationery store recently set up in Zurich. The ultimate designer objects offered by this resolutely modern place are an inspiration for anybody with a thing for pens.

—

Bärengasse 10 – 8001 – Zurich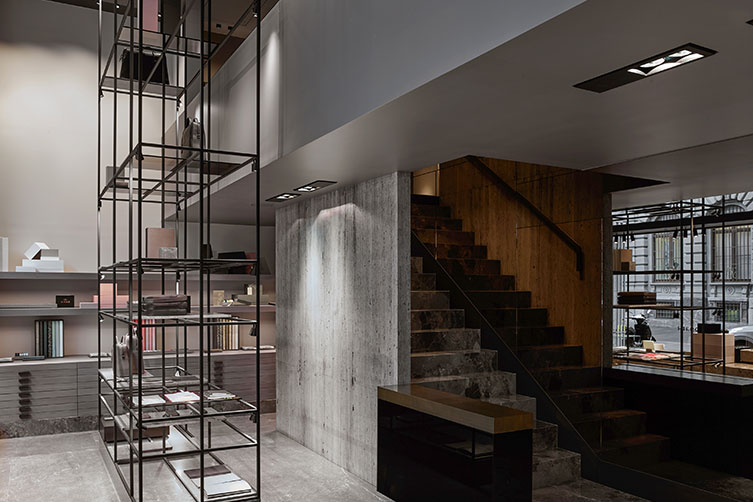 __
WALTER
Walter offers unique items as well as its own range of furniture displayed in a 450 sq.m. showroom. Open since 2011 and set up in a former print works, this concept store is a benchmark in the realm of furnishing and interior design.
—
Geroldstrasse 15 – 8001 – Zurich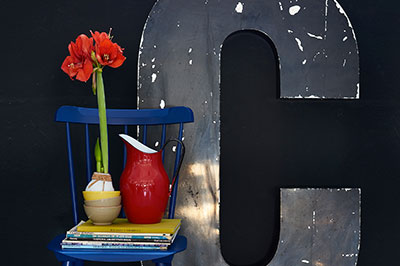 __
MAKING THINGS

The three boutiques that belong to this fashion brand cater for ladies, men and kids alike. Come and browse for rare pieces and explore fashionable designer collections.
—
Grüngasse 20 – 8004 – Zurich
Badenerstrasse 177 – 8003 – Zurich
Geroldstrasse 23 – 8005 – Zurich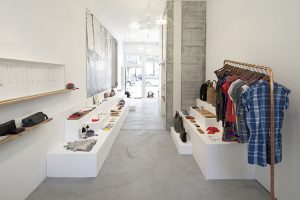 __
FREITAG
The flagship Freitag shop in Zurich is as unusual as its bags. With their cult status and urban allure, the latter are made of recycled truck tarpaulin. And the company headquarters make a head-spinning sight! This incredible and entirely original construction is 26 meters high and built from containers piled one on top of the other!
—
Geroldstrasse 17 – 8005 – Zurich
__
LE MAJORDOME
This store with its Art Nouveau decor is a go-to place for custom-made shoes. And since quality service is the name of the game here, the shape of the foot is scanned and personal details saved for next time
—
Josefstrasse 22 – 8005 – Zurich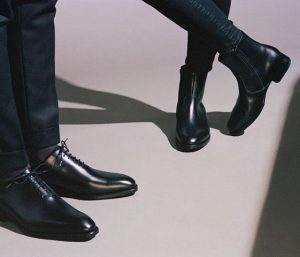 __
VESTIBULE
This store offers an impressively sophisticated selection. Laurence Antiglio is an outstanding and passionate "personal shopper" who loves giving advice and recommending her excellent choices in the realm of fashion!
—
St. Peterstrasse 20 – 8001 – Zurich
__
LIMITED STOCK
Be it for gifts or as a treat for oneself, Limited Stock is bursting with good ideas and irresistible objects selected by the two creators of the concept: sculptor Hubert Spoerri and interior designer, Ulrich Zickler.
—
Spiegelgasse 22 – 8001 – Zurich