- Trends -
Our address book
Based or created in Geneva, Paris and Zurich, these brands and places all have a little something exceptional.
Geneva


BOUTIQUE SMILE

This store immediately sets the tone with a sophisticated selection of women's apparel that we would all like to have in our wardrobe. The plus is the wise advice provided by former fashion model Géraldine, who unfailingly finds the perfect look for her customers.
—
Route de Florissant 55 – Genève
www.boutiquesmile.ch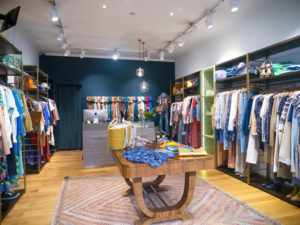 ---

PAULINE VOUTEY

Run by Pauline Voutey, interior designer, a home decorating store featuring a delightfully staged selection of furniture and objects has been set up on the main square of the picturesque village of Hermance.
—
Route d'Hermance 542 – Hermance
www.paulinevoutey.ch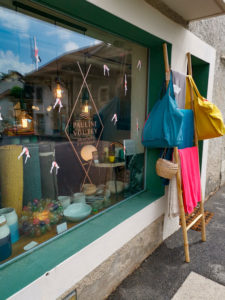 ---

NOUS

If you're looking for the latest in fashion and high-tech, Nous is the go-to place. Opened by Colette's former employees, the Parisian concept store has inaugurated its first two points of sale abroad and lo and behold, they are both in Geneva
—
Genève Aéroport et Rue du Mont-Blanc 4 – Genève
www.nousconcept.com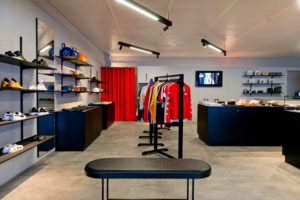 ---

FEELS LAKE HOME

In her Geneva atelier, Charlotte Amar hand-paints porcelain table-sets and adds touches of precious metals such as gold, platinum or silver. She also offers a wide choice of decorative ethno-chic style objects
—
Available at Bongénie Grieder
Rue du Marché 34 – Genève
www.bycharlotteamar.com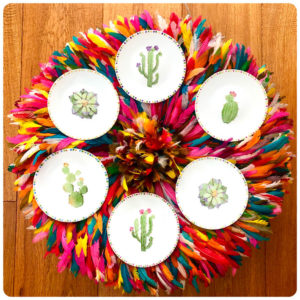 ---

TOOSHIE

After ten months of waiting, summer is here at last! The season of swimsuits and light dresses has arrived. Tooshie models with their glamorous contemporary retro style are absolutely irresistible. These sexy bikinis are fabulously cut, while the beach dresses are perfect for heading out to sea.
—
Available at Bongénie Grieder
Rue du Marché 34 – Genève
www.tooshie.com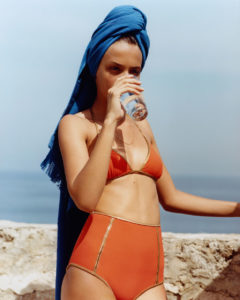 ---

RENÉ RENÉ

Her name is Sylvia Blondin and her magicallynimble fingers are capable of crafting a wonderful leather bag just for you. Varnished,smooth, grained – she can cater to every possible taste and desire. After studying leather craftsmanship, Sylvia currently creates tailor-made models that are proving highly successful.
—
Route des Jeunes 59 – Carouge
www.rene-rene.com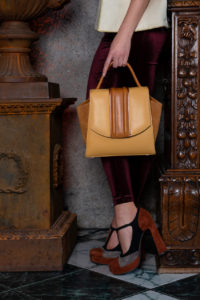 ---

BY PANIE

Lorine is known for her "Nupié" sandals and Charlotte for her "C'est Elle" tunics. These trendy Genevan women have now decided to launch a handbag brand – resulting in delightfully fresh summer baskets and leather bags with an interchangeable shoulder strap to wear in all seasons.s.
—
www.bypanie.com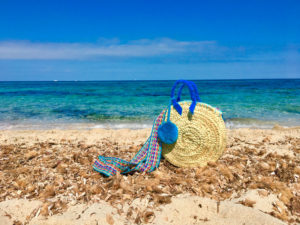 ---

BORSALINO

Who doesn't dream of wearing the famous hats sported by Humphrey Bogart, Robert Redford, Alain Delon, Jean-Paul Belmondo and Pharrell Williams? The prestigious Italian hatmaker's brand was recently acquired by two Genevans, Philippe Camperio and Edouard Burrus. It retains an easy chic style while being renewed by super-trendy models.
—
Available at Bongénie Grieder
Rue du Marché 34 – Genève
www.borsalino.com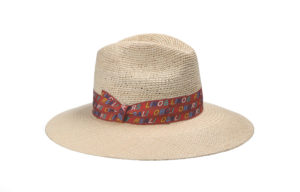 ---

CHARIVARI

Charivari is a luxurious bazaar with finds from all over the world that we fall for instantly! Shoes, hats, jewelry, bags and even a few clothes are all on offer in this hotspot for things trendy and sophisticated.
—
Rue d'Italie, 8 – Genève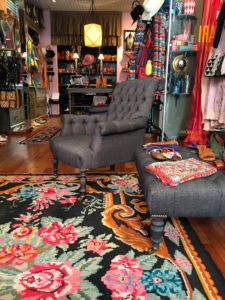 ---
LAYDA B

"The Layda b. Walking with ease and grace at all times." This fine footwear symbolizing simplicity and elegance, is designed to empower women to follow their natural beauty and authenticity. Layda b has recently begun offering delivery of these sublime shoes directly to La Réserve Genève, which shares the same values of class, individuality and discretion.
—
www.laydab.com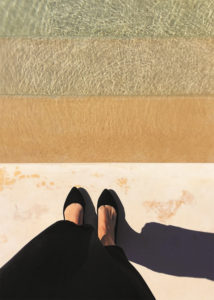 ---
OONA LINGES

Because she wanted beautiful home textiles in linen and cotton in colors inspired by nature, Géraldine Sabran created her own Swiss brand, Oona. She offers a collection that gives a beautiful new meaning to the saying "as you make your bed, so you must lie on it".
—
www.oona-home.com
Showroom open by appointment at:
Route de Gland, 2 – Begnins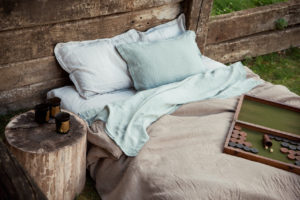 ---
SISTERS STORIES

One uses the best possible pen to write sweet nothings and if one chooses to do it on stylish, personalized cards, so much the better! Two Geneva sisters, the creators of Sisters Stories, produce magnificent paper which leaves recipients speechless.
—
www.sistersstories.com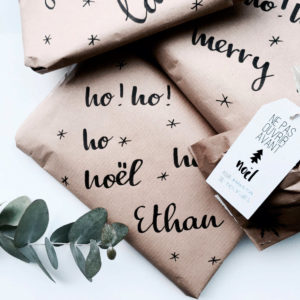 ---

XIPPAS GALLERY

Founded in 1990 by Renos Xippas in Paris, the gallery is now present in several countries across Europe and Latin America. It has two locations in Geneva, renowned as remarkable places for discovering and promoting up-and-coming as well as experienced artists.
—
www.xippas.com
Rue des Sablons, 6 – Genève
Rue des Bains, 61 – Genève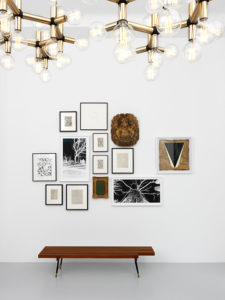 ---

BOLIA
After Zurich and Lausanne which are its other Swiss locations, the Danish-born Bolia brand has set up in Geneva. The flagship product of the House is an adaptable settee, but it also offers all kinds of furniture and decorative objects. Noble materials and minimalist designs exude a distinctly Scandinavian aura.
—
www.bolia.com
Rue Pictet-de-Rochemont, 7 – Genève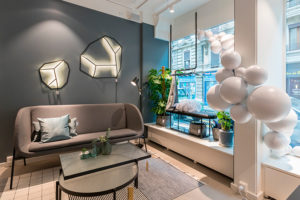 ---

NUPIÉ

Sandals that can be personalized with interchangeable ribbons are based on an idea dreamed up by Lorine Driot. This Geneva-based designer sources her gorgeous multicolored fabrics from around the world. The result is irresistible and Nupié (a play on the French term for barefoot) has become a must-have for the hundred or so days of summer.
—
www.nupie.fr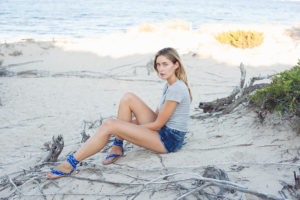 ---

ROSSANO FERRETTI

Rossano Ferretti cares for the hair of countless celebrities and is nicknamed the magician of hairstyling. His bespoke "invisible cut", ideally adapted to each individual personality and face, takes account of every detail. Known as "The Method", his technique is world-renowned for its miraculous way with scissors!
—
www.rossanoferretti.com
La Réserve Genève – Hotel, Spa and Villas
Route de Lausanne, 301 – Bellevue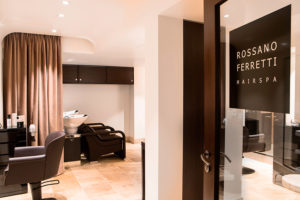 ---

LES FILLES INDIGNES
Now here's a gourmet concept store that's worth knowing! The lady of the manor, Marie Duverney offers a selection of great merchandise in a trendy, cozy setting where one can also take a seat in a comfortable armchair and enjoy a cup of tea or nibble a little something sweet or savory.
—
Rue de l'Arquebuse – 1204 – Genève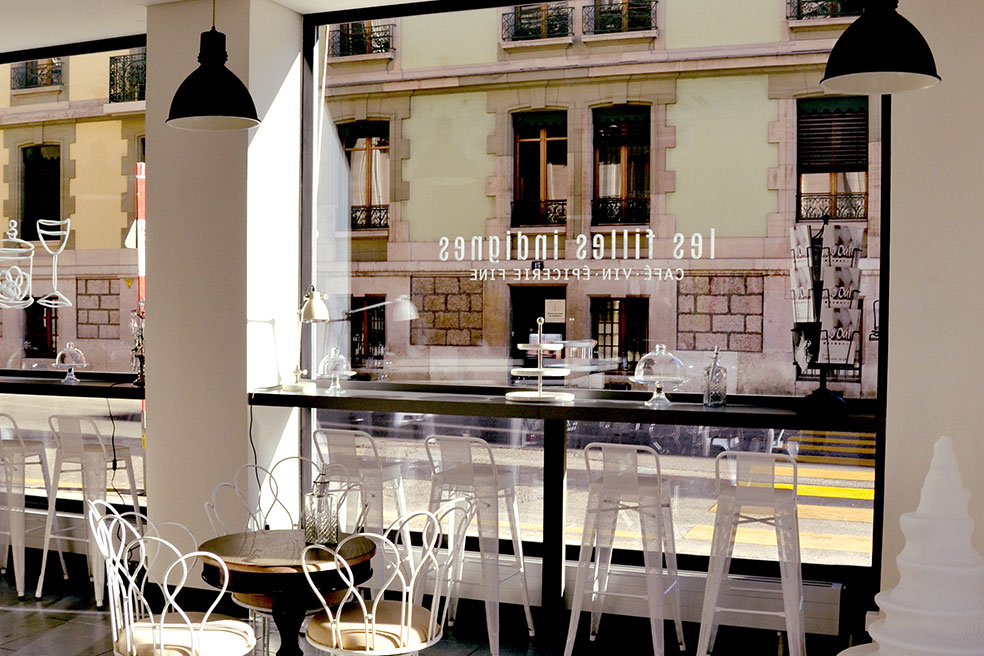 ---

MEMO FRAGRANCES
This is the story of a Geneva couple who launched their own perfume brand. Memo has been a success ever since it was created in 2007 and its products are now distributed worldwide.

—

Globus, Rue du Rhône, 48 – 1204 – Genève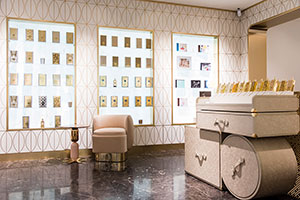 ---

SAB'S
When hunting for the perfect clothes, one can't do better than this boutique. "Luxury, taste and humor" is the motto of this store, which is just bursting with magnificent, ultra-feminine garments.

—

Rue du Nant, 7 – 1204 – Genève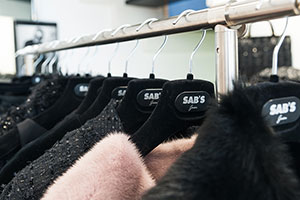 __
M.A.D GALLERY
Fundamentally, MB&F is a watchmaking brand but it has the particularity of also offering sculptural creations and mechanical works of art with "futuristic design", as explained by Hervé Estienne, head of the Geneva gallery.

—

Rue Verdaine, 11 – 1204 – Genève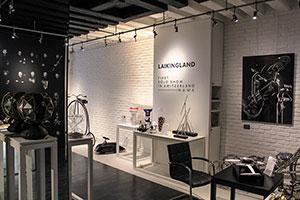 __
FIGUE BAZAR
If you're experiencing a lack of inspiration when it comes to finding the perfect toy, or desperately seeking a superman outfit or a cute decor for your child's bedroom, we have the happy ending for you. Chez Figue, it's not just the name that is appealing!

—

Rue du Nant, 7 – 1204 – Genève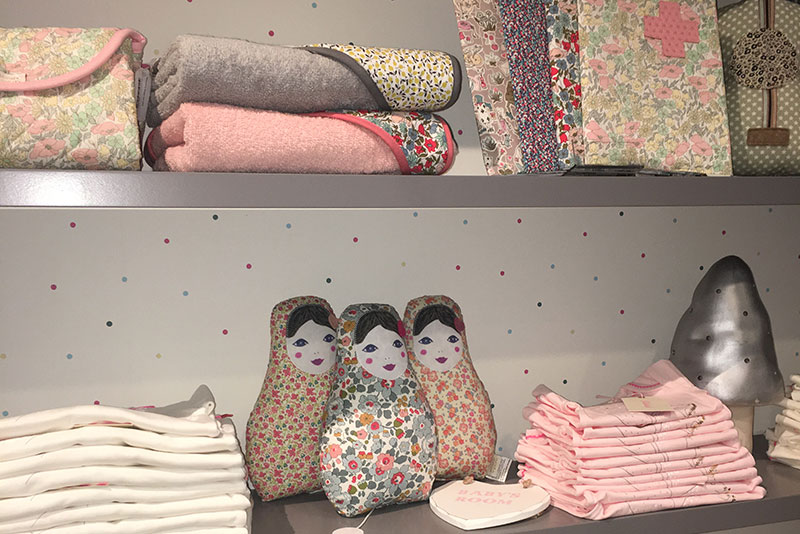 LES ENFANTS TERRIBLES
A concept store in an old 350 m2 coachworks that offers predominantly contemporary and vintage décor items for a laid-back shopping experience in a chilled atmosphere

—

24, rue Prévost-Martin – 1205 – Genève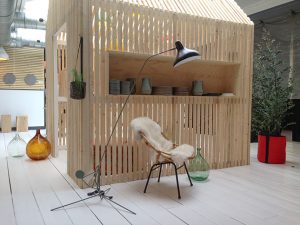 __
BONGÉNIE
Bongénie has been a hub of fashion for over a century and offers a huge range of international brands along with a wide selection of designer corners.

—

34, rue du Marché – 1204 – Genève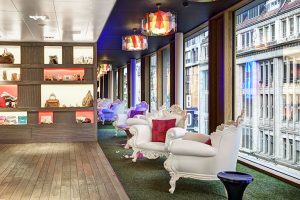 __
SUMMER RAIN
A highly exclusive multi-brand outlet for kids. This attractive large boutique offers clothing, toys,books, jewelry and a vast range of accessories sourced from the trendiest corners of the planet!

—

14, Cours de Rive – 1204 – Genève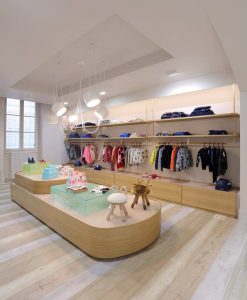 __
LE RAMEAU D'OR
You might run into famous Swiss writer Joël Dicker along with fans of literature or curious onlookers attracted by the pull of a bookshop that stirs an instant urge to browse.

—

17, boulevard Georges Favon – 1204 – Genève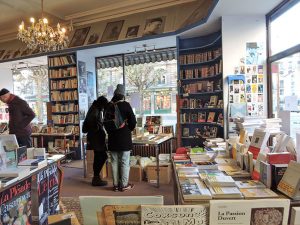 __
CARAN D'ACHE
A rainbow of the color pencils on which this Geneva company's reputation has been built fill this legendary shop perched at the top of the Old Town. Clients all have at least one thing in common: a love of drawing and fine writing.

—

8, Place du Bourg-de-Four – 1204 – Genève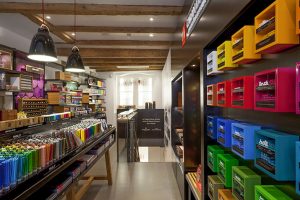 __
AU GRUYÈRE
Calling all cheese lovers. Owned by master cheesemakers from Fribourg, this dairy is truly the cream of the cream and offers incredibly delicious produce. And as for its fondue!!!

—

3, avenue du Mail – 1205 – Genève
__
DEER HOME
We all dream of dream surroundings… and Deer Home is the answer! After working in Paris and London, two interior designers have set up a furniture and interior decoration shop in Geneva in the Eaux-Vives district. Their boutique is filled with great finds and their style is consistently interesting and appealing.

—

45 bis, rue du 31 décembre – 1207 – Genève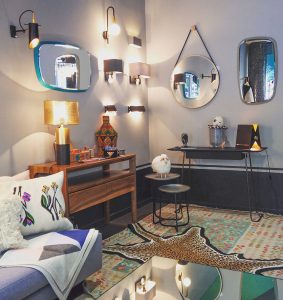 PARIS


LA BOUTIQUE DE L'ÉLYSÉE

The Élysée online store offers 100% French brands, the goal being to fund the renovation of the Presidential Palace. The range includes some amazing creations such as "Fraternity" bracelets, "First Lady" T-shirts and "President" bags.
—
www.boutique.elysee.fr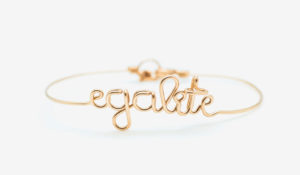 ---
CSAO

Known for its embroideries, prints and beaded furniture, this brand contributes to spreading the reputation of Senegalese and West African expertise. The must-haves? Cushions bearing messages and splendid colorful armchairs.
—
9 rue Elzévir – Paris 3e
www.csao.fr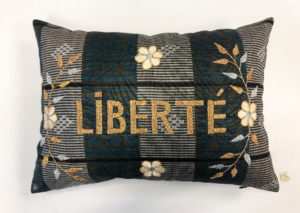 ---

GALERIES LAFAYETTE

The brand-new 6,500sqm store has become one of the latest trendy fashion hotspots offering a wholly modern shopping experience. An example? Digital hangers serving to check whether the required size is available.
—
60 avenue des Champs Élysées – Paris 8e
www.galerieslafayettechampselysees.com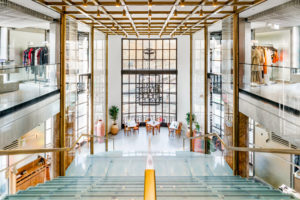 ---

BARRIE LUXURY CACHEMIRE

When the 'extreme cold' warning is issued, we turn to a sweater that warms us up in fanciful ways to enliven the winter! Bought up by Chanel, this Scottish manufacturer specializing in the production of luxury cashmere is perfect for 'knitting' a very chic look.
—
22 rue Cambon – Paris 8e
www.barrie.com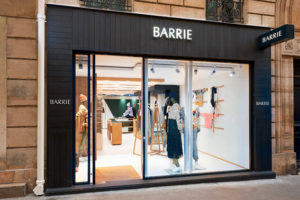 ---

EATALY

The first French Eataly store is opening in the Marais district of Paris. With its vast 4,000sqm area, this temple of Italian gastronomy is the new go-to spot if you are looking for the best Italian products. In New York, Eataly is said to have become the third most visited site just after the Metropolitan. Animpressive success!
—
www.atelierrenard.com
37 rue Sainte-Croix de la Bretonnerie - Paris 4e
www.eataly.com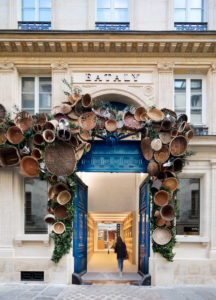 ---
NOUS

Remember Colette, the trendy concept store for which we all shed a tear when it closed? Good news: "Nous" is being touted as a worthy successor to this famous institution. Former employees of the legendary boutique are perpetuating its spirit by   opening a Parisian shop with all the must-haves.
—
48 rue Cambon – Paris 8e
www.nous.paris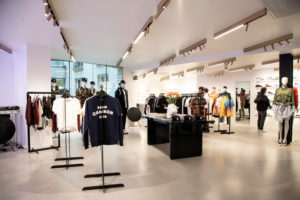 ---
HOLIDAY BOILEAU

This concept store, dedicated to the art of living and designed as an art gallery, offers highly desirable pieces, combining vintage items with own-name models such as sweaters, jeans or shirts. Also well worth testing is the Holiday Café located a stone's throw from the shop, decorated in the same highly Parisian spirit.
—
11 rue Parent-de-Rosan – Paris 16e
www.holiday-paris.fr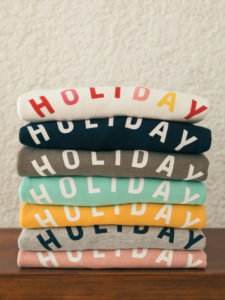 ---
EMPREINTES

With its 600sqm, four floors and countless thousand objects, this store celebrates crafts and offers only unique pieces or limited series Made in France. Fashion, jewelry, design: all the creations on display are handmade, ensuring an original shopping experience!
—
5 rue Picardie – Paris 3e
www.empreintes-paris.com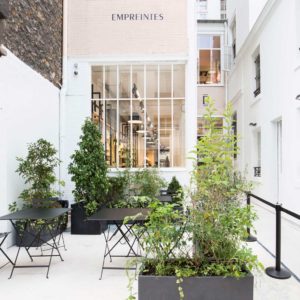 ---

ATELIER RENARD

On the Place du Palais Bourbon, a blue carriage door opens onto the flowered courtyard of the Atelier Renard. Since the 1930s, the most beautiful leathers in the world have been crafted by expert saddlers, who perpetuate traditional techniques. Inspired by the passion cultivated by Brigitte Montaut, visitors can join in inventing the bag of their lives!
—
www.atelierrenard.com
3 place du Palais Bourbon – Paris 7e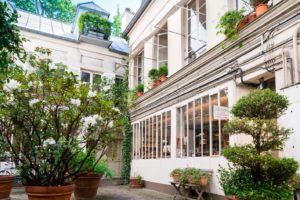 ---
DÉMODÉ 
Merci – (Thank You) is the name of the first Parisian charity store launched by Marie-France Cohen and that's what we should be saying to her after all the innovative concepts she has created. She is also the brains behind the Bonpoint children's brand with 80 boutiques across the world. Marie-France Cohen is an inveterate trend hunter. Her latest initiative is the opening of "Démodé" (Out of Vogue) which sells a selection of cutting-edge beauty, household and fashion objects.
—
www.demode.fr
70 rue de Grenelle – Paris 7e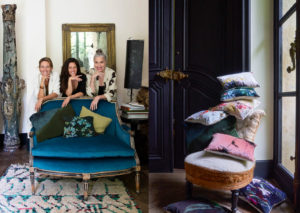 ---
AMÉLIE
Amélie du Chalard has inaugurated a new gallery concept, exhibiting artworks that are all for sale in two apartments in Paris and London. Local and foreign artists reveal their work in a chic and unexpected environment.
—
www.amelie-paris.com
8 rue Clauzel – Paris 9e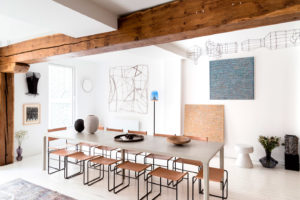 ---
MIRA MIKATI
A fresh, relaxed and highly colorful style by Lebanese fashionista Mira Mikati with her breathtaking talent and fondness for designing models and telling stories. Her brand is fun, pop-inspired, often playful and furiously distinctive.
—
www.miramikati.com
Available from Au Bon Marché
24 rue de Sèvres– Paris 7e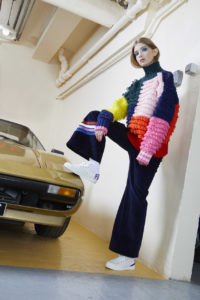 ---

LE MUSÉE RODIN

Set up in a magnificent 18th century urban mansion, the Rodin Museum presents an impressive collection by the artist, as well as by members of his entourage such as Camille Claudel. The Museum is also distinguished by its 7.5-acre garden and its temporary exhibition room.
—
www.musee-rodin.fr
79 Rue de Varenne – Paris 7e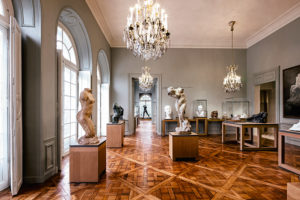 ---

LA GRANDE ÉPICERIE DE PARIS
RIVE DROITE
Previously, grocery shopping in the ultra-high-end supermarket known as "La Grande Épicerie" meant going to the left bank. But that was before a 2,600 sq.m. emporium located at the heart of the 16th arrondissement was opened.
—
www.lagrandeepicerie.com
80 Rue de Passy – Paris 16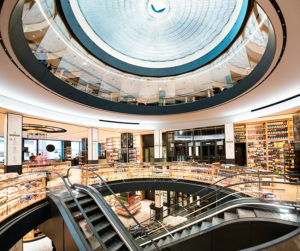 ---

HEIMSTONE

In launching her own brand, French fashion designer Alix Petit has successfully combined rock-chic and romantic styles. This globetrotter draws inspiration from her many travels in creating her apparel and the boutique is a real little gem in itself!
—
www.heimstone.com
23 Rue du Cherche-Midi – Paris 6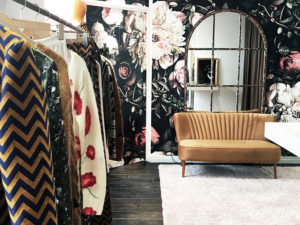 ---

LIBRAIRIE 7 L

Almost 20 years ago, Karl Lagerfeld founded a bookshop in the 7th arrondissement of Paris. Specializing in books dedicated to photography, design, interior design, landscapes and fashion, the place is every inch as chic as the man who created it.
—
www.librairie7l.com
7 Rue de Lille – Paris 7e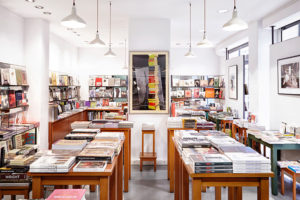 ---

COLETTE
The original concept store. Opened in 1997, this luxury 700 m2 boutique has become a worldwide legend.
—
213, rue Saint Honoré – 75001 – Paris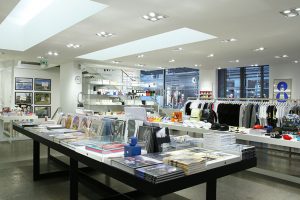 ---

ALICE BALAS
Alice Balas creates tailormade clothes from top-quality leather and numbers every item. Kate Moss wears jacket number 85, Lou Doillon the 101, Caroline de Maigret the 158... For all those seeking something to wear that is unique, iconic, timeless and exceptional.
—
6 rue Charles-François Dupuis – 75003 – Paris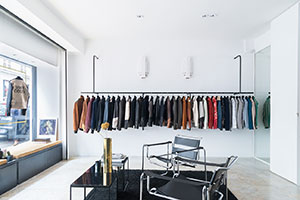 ---

ASTIER DE VILLATTE
A designer of white ceramic, furniture, clothing, candles and other objects imbued with old-fashioned charm, Astier de Villatte offers the stuff of dreams along with beautiful or original objects. The brand has built its reputation on its creations manufactured in its own workshop in Paris.
—
173, rue Saint Honoré – 75003 – Paris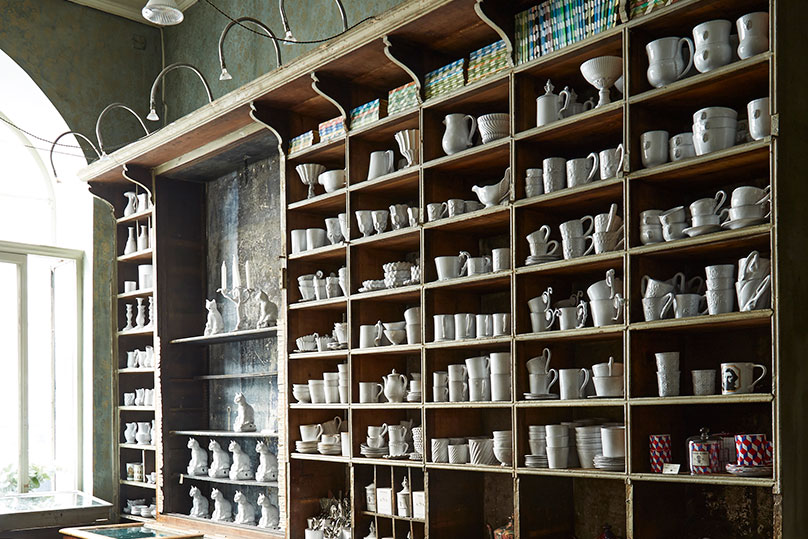 ---

GUÊPES & PAPILLONS
This hair care brand with a quirky name meaning "Wasps and Butterflies" offers accessories such as combs, brushes and extremely high-quality, sophisticated clips. All products are handmade and can be engraved with anything in the alphabet.
—
12, avenue Victor Hugo – 75016 – Paris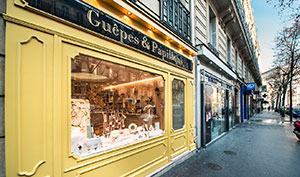 ---

THE PRETTY BOX
The not-to-be-missed address if you're looking for something original! Rare and incredible vintage clothes and accessories in a location frequently visited by stylists from the world's greatest magazines for objects to use in forthcoming
photo shoots.
—
46, rue de Saintonge – 75003 – Paris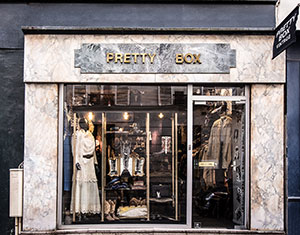 COLETTE
The original concept store. Opened in 1997, this luxury 700 m2 boutique has become a worldwide legend.
—
213, rue Saint Honoré – 75001 – Paris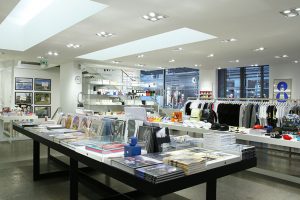 __
GOOD ORGANIC ONLY
To enjoy an energy boost or simply rehydrate, don't miss a stop at the Good Organic Only juice bar. Former Miss France, Mareva Galanter and micro-nutritionist Valérie Espinasse have opened a new well-being spot right in the French capital.
—
17, rue des Archives – 75004 – Paris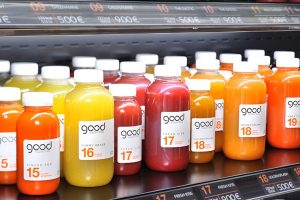 __
MERCI
1500 m2 of spectacular space devoted to fashion and home decor. An eclectic range combining everyday and precious objects for wearing, exhibiting or using, all endowed with a subtle touch of originality.
—
111, boulevard Beaumarchais – 75003 – Paris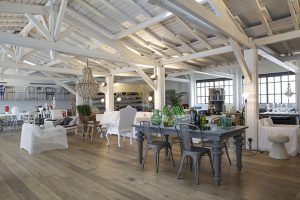 __
BONTON
The success enjoyed by this kid's brand stems from its fun, enjoyable atmosphere combined with classical and seasonal models, all made with brightly colored fabrics and exhibited in tastefully decorated surroundings.
—
5, boulevard des Filles du Calvaire  – 75003 – Paris
82, rue de Grenelle – 75007 – Paris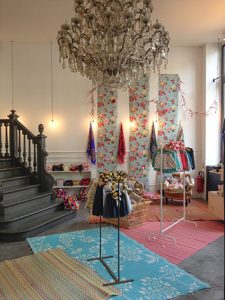 __
LA HUNE
This bookshop-gallery in the Saint-Germain-des-Près district is devoted to photography. It also offers rare items as well as autographed limited edition art works. .
—
16, rue de l'Abbaye – 75006 – Paris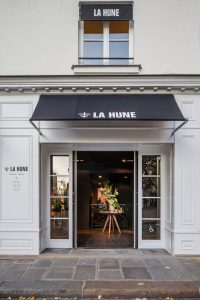 __
BON MARCHÉ
Opened in 1852, the Bon Marché is considered to be the world's first ever department store. Over the years, the concept has evolved and it has become a benchmark. It offers virtually everything and La Grande Epicerie – a kind of luxury supermarket – is an essential address for gourmets.
—
24, rue de Sèvres – 75007 – Paris
__
FLEUX
Fleux has been offering trendy items, gadgets and avant-garde furniture in its 1400 m2 boutique since 2005
—
39, rue Sainte-Croix de la Bretonnerie
75004 – Paris
__
LES BOUTIQUES DU PALAIS ROYAL
he gardens bordered by the Montpensier and Valois galleries. The shopping is as sophisticated as it is royal.
—
Passage du Perron – 75001 Paris
ZURICH
FABRIC FRONTLINE

Did you know that silk for haute couture is manu-factured in Zurich? Fabric Frontline entered this luxury segment in the 1980s, offering accessories that are as sophisticated as they are elegant. Customers are particularly won over by its stunning range of scarves, shawls and ties.
—
Bahnhofstrasse 25 – Zurich
www.fabricfrontline.ch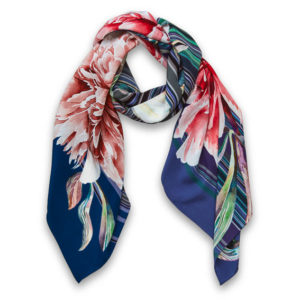 ---

MUSÉE RIETBERG

Close to Lake Zurich, this fine art museum takes visitors on a journey through its world-renowned collection of works from Africa, America, Asia and Oceania. The truly magnificent grounds, among the finest in Zurich, are also well worth a look.
—
Glablerstrasse 15 – Zurich
www.rietberg.ch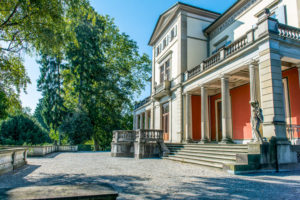 ---

MAISON GASSMANN

Since 1882, this store has been a fashion benchmark. Customers love the excitement of gazing upon the most beautiful clothes and accessories from today's trendy designers, as well as mixing them up to achieve an extremely glamorous look.
—
Weinpl 3 – Zurich
www.maisongassmann.ch


---

KITCHENER

Mingling fashion and lifestyle, concept store Kitchener sources its items from around the world and offers something for the whole family. The idea behind it? To inspire customers by offering a wide range of options, which is exactly what it does.
—
Viaduktstrasse 47 – Zurich
www.kitchener.ch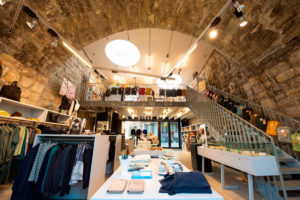 ---

SAINT-TROPEZ


RONDINI

It has been a long time since the famous sandal brand first made its mark on the fashion world. While Rondini is a veritable institution dating back 1927, known for its models worn every summer by all the trendy stars, its success is surprisingly due to its understated elegance.
—
18 rue Georges Clémenceau – Saint-Tropez
www.rondini.fr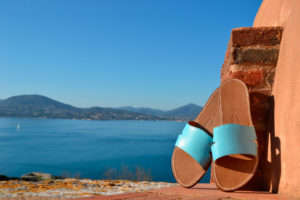 ---
GALERIES TROPEZIENNES

All Tropezians are acquainted with this bazaar founded in 1903, where one can find anything from tablecloths, stools, pyjamas and deckchairs to soaps, sheets, dishes as well as many other items. These various objects share the common denominator of having been selected for their usefulness, quality and elegance.
—
82 rue Gambetta – Saint-Tropez
www.galeriestropeziennes.com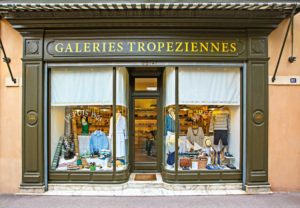 ---
LA MANUFACTURE COGOLIN

Since 1924, craftsmen with ancestral and exceptional know-how have been making one-of-a-kind rugs in this atelier. The Manufacture Cogolin adorns the most prestigious floors, from the White House to the Elysée! Located a few kilometers from Saint-Tropez, this place is well worth a visit.
—
6 boulevard Louis Blanc – Cogolin
www.manufacturecogolin.com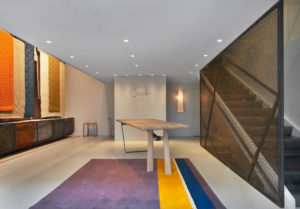 ---
L'ATELIER 55

In need of inspiration for decorating your home? Atelier 55 offers a wide range of furniture and attractive objects. Everything is surprising, from sofas to mirrors, ceramics, paintings and chairs. A chance to enjoy a change from what can be found elsewhere by aiming for beautiful, chic and sometimes highly original items.
—
2 et 29 boulevard Louis Blanc – Saint-Tropez
www.latelier55.com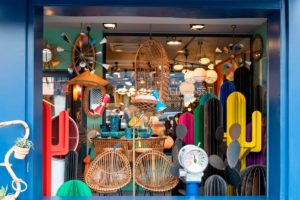 ---
ZERMATT


MATTERHORN GLACIER PARADISE

The highest cable car in the world is in Zermatt. Reaching a height of 4,000 m, this state-of-the-art skilift offers an extreme nine-minute ride with an incredible floor that turns transparent during the trip, thus affording an exceptional view of the glaciers.
—
www.matterhornparadise.ch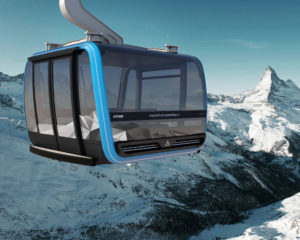 ---

YOSEMITE

When in the mountains, think Alpine clothing! Yosemite is a boutique dedicated to equipment. Located in the middle of the resort, the shop offers a wide range of down jackets, beanies, scarves and other winter sports' items.
—
www.yosemite.ch
Bahnhofstrasse 20 – Zermatt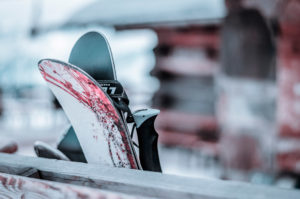 ---

MERINGUE

A love of mountains is the simple reason that this concept store opened its doors in Zermatt in 2016. It sells decor and design objects, children's toys, fashion accessories, books and delicatessen products, all the result of Alpine creativity.
—
www.meringuezermatt.ch
Bodmenstrasse 14 – Zermatt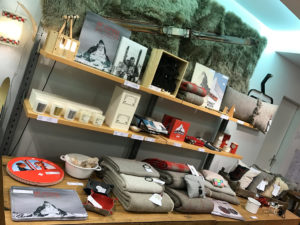 ---

LE PONT DE RANDA

Zermatt is unquestionably the town that breaks all records, since it also has the longest footbridge in the world! Called Randa, it connects the towns of Grächen and Zermatt, is 494 m long and 65 cm wide and spans an 85 m ravine. Not for the fainthearted!
—
www.zermatt.ch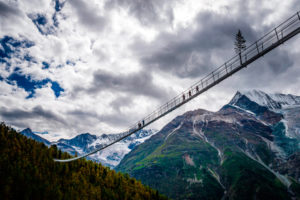 ---
SAINT-TROPEZ


MARINETTE

This well-known name in the resort village has been in operation for 40 years and there are now several boutiques bearing the same name. Each has its own specialty: fabrics, decorative objects, furniture, fragrances, household linen… Customers are spoilt for choice. With its resolutely Tropezian style, Marinette is definiteily well worth a visit.
—
30 Rue Georges Clémenceau – Saint-Tropez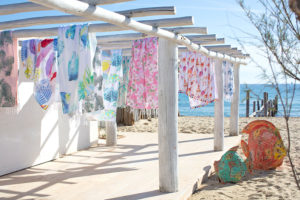 ---

BLA-BLA

Everything has a gypsy touch here! There are chic or casual one-of-a-kind models from Australia to Sweden designed to make you love summer even more. This 35-year-young boutique has its loyal fans who flock from around the world to view its annual selection.
—
3 Traverse de la Garonne – Saint-Tropez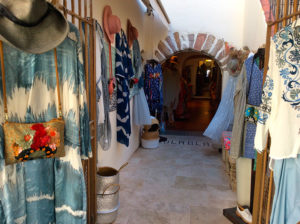 ---

HAPPY LIBELLULE

A must-see location in Saint-Tropez for anyone with deserving children! Brimming with toys, gadgets, beach items, clothes and trendy decorative objects, the Happy Libellule boutique is never short on beautiful ideas to thrill kids!
—
www.happylibellule.com
6 Route des Plages – Saint-Tropez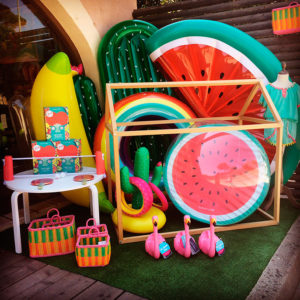 ---

TAMAN ANTIK

The people at Taman Antik are passionate about interior design and it shows! In this beautiful place that also provides ideas for garden arrangements, various atmospheres are on display and bohemian meets contemporary in a delightful combination of styles. The team also offers a turnkey interior design service.
—
www.taman-antik.com
La Bouillabaisse – Saint-Tropez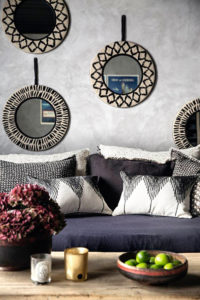 ---

ZURICH


N°2 OFFICE
Now here's a not-to-be-missed shopping "hot spot" in Zurich with men's and ladies clothing, accessories, books and even furniture, all hand-picked to feature only latest "must-haves".
—
Brotgasse 3 – 8001 – Zurich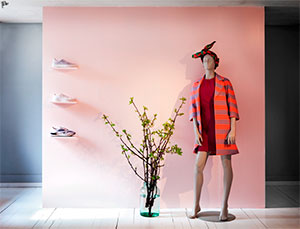 ---

WORN OFFICIAL
Two young designers who recently graduated from their design school in Geneva have launched a range of highly original, streamlined leather bags. Both unique and numbered, these models are pretty much irresistible.
—
Jelmoli, Bahnhofstrasse – 8001 – Zurich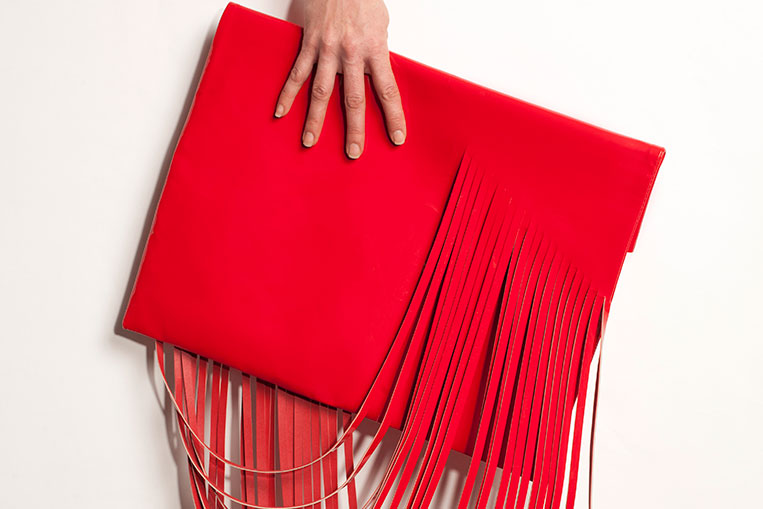 ---

SELFNATION
We've all had plenty of jeans, but maybe not the tailormade variety! Nothing could be simpler than ordering a totally unique pair from the comfort of one's own home. Established in Zurich, this brand has found a niche designed to make us look better!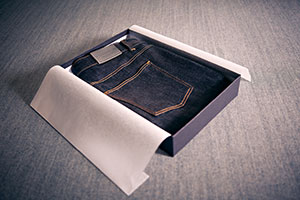 __
HIERONYMUS
A very trendy stationery store recently set up in Zurich. The ultimate designer objects offered by this resolutely modern place are an inspiration for anybody with a thing for pens.

—

Bärengasse 10 – 8001 – Zurich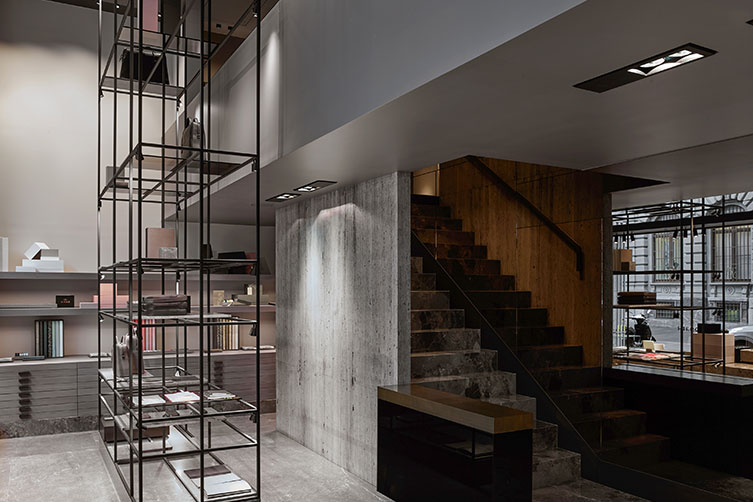 __
WALTER
Walter offers unique items as well as its own range of furniture displayed in a 450 sq.m. showroom. Open since 2011 and set up in a former print works, this concept store is a benchmark in the realm of furnishing and interior design.
—
Geroldstrasse 15 – 8001 – Zurich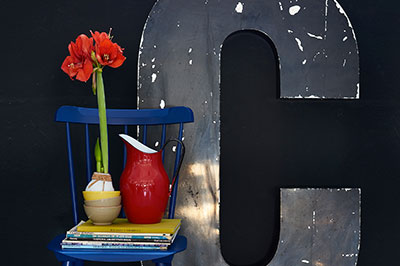 __
MAKING THINGS

The three boutiques that belong to this fashion brand cater for ladies, men and kids alike. Come and browse for rare pieces and explore fashionable designer collections.
—
Grüngasse 20 – 8004 – Zurich
Badenerstrasse 177 – 8003 – Zurich
Geroldstrasse 23 – 8005 – Zurich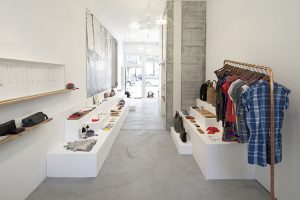 __
FREITAG
The flagship Freitag shop in Zurich is as unusual as its bags. With their cult status and urban allure, the latter are made of recycled truck tarpaulin. And the company headquarters make a head-spinning sight! This incredible and entirely original construction is 26 meters high and built from containers piled one on top of the other!
—
Geroldstrasse 17 – 8005 – Zurich
__
LE MAJORDOME
This store with its Art Nouveau decor is a go-to place for custom-made shoes. And since quality service is the name of the game here, the shape of the foot is scanned and personal details saved for next time
—
Josefstrasse 22 – 8005 – Zurich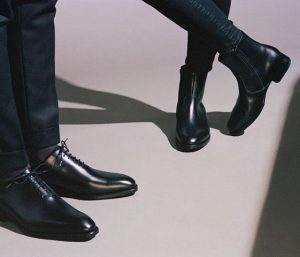 __
VESTIBULE
This store offers an impressively sophisticated selection. Laurence Antiglio is an outstanding and passionate "personal shopper" who loves giving advice and recommending her excellent choices in the realm of fashion!
—
St. Peterstrasse 20 – 8001 – Zurich
__
LIMITED STOCK
Be it for gifts or as a treat for oneself, Limited Stock is bursting with good ideas and irresistible objects selected by the two creators of the concept: sculptor Hubert Spoerri and interior designer, Ulrich Zickler.
—
Spiegelgasse 22 – 8001 – Zurich