- Fashion -
Jennifer Cuvillier


Fashion, fashion, fashion
She has a job that all fashion lovers dream of doing. Jennifer Cuvillier is the Director of the style office of the famous Parisian store Le Bon Marché. For the past ten years, she has been scouring the world's labels for gems to be offered in the aisles of this veritable retail institution. How are stores reinventing themselves today in the face of online commerce? An encounter with a professional in the sector.
How does one become the director of Le Bon Marché style office?
I always wanted to work in fashion. I started at Lambert+ Associates, which is a procurement strategy consulting company where I worked with major luxury brands abroad. I was looking for new trends and innovative concepts to be at the forefront of what was happening and to help stores be leaders in their field. Afterwards, joining the Parisian department store seemed a natural choice.

You decide on the new brands to be present in the store; what are your criteria?
For the seasonal part, we are a large team and conduct daily research. We find them via the internet on the one hand, as well as on social media and through contacts and trips; and on the other by receiving requests – meaning we do a mix of both. We also work through "speed business meetings" lasting about 20 minutes and providing opportunities for initial contacts. Brands come to present their products and we select the most appropriate ones. It's a huge job because one label entering implies the exit of another. We don't have the space and we don't want to create overload. A brand must bring added value and not resemble any other.

You have strongly developed personalization: is this now part of Le Bon Marché's DNA?
We launched the idea eight years ago when there was little or no personalization. We quickly realized that customers loved it, so we are constantly trying to find new ideas. Today, we can customize a pair of jeans or shoes, for example.

You also organize exhibitions; how do they work?
We start with a theme and then look for labels corresponding to it. We test these brands for a limited time.. it's a bit like a laboratory. This allows us to see if they work and if they do, we keep them.
How do you select the themes?
They have to be strong, new and we have to be able to tell a story. These are projects that take a long time – at least a year – to set up and we work on several exhibitions at the same time.

How would you define your clientele: who are they?
They are curious; they are perfectly acquainted with the brands; they want to meet the designers, be informed of events and enjoy new experiences. They are also very demanding and want high-quality workmanship. Our customers know the store and they want to be perpetually surprised.

How do you see the future of physical commerce in the face of online shopping sites?
You will never be able to feel what you experience in the store if you buy online. All experiences must make customers want to go there.

You must already have imagined what the retail industry will be like in ten years' time. Can you tell us about it?
We will continue to differentiate ourselves from online buying which is an easy option, but we want to move towards all the new technologies to be discovered in-store.
—
Based on an interview by Anouk Julien-Blanco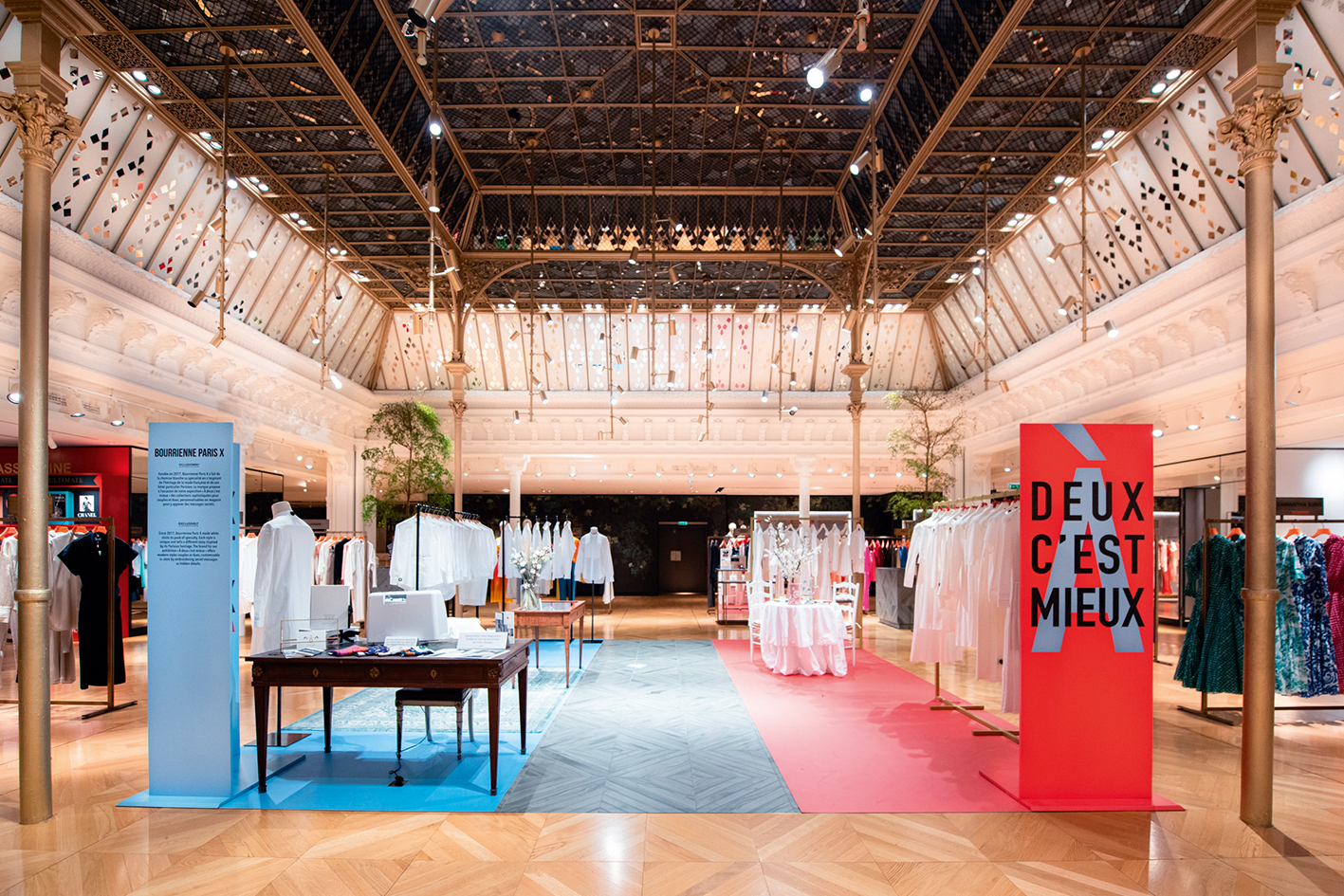 Exposition « À deux, c'est mieux »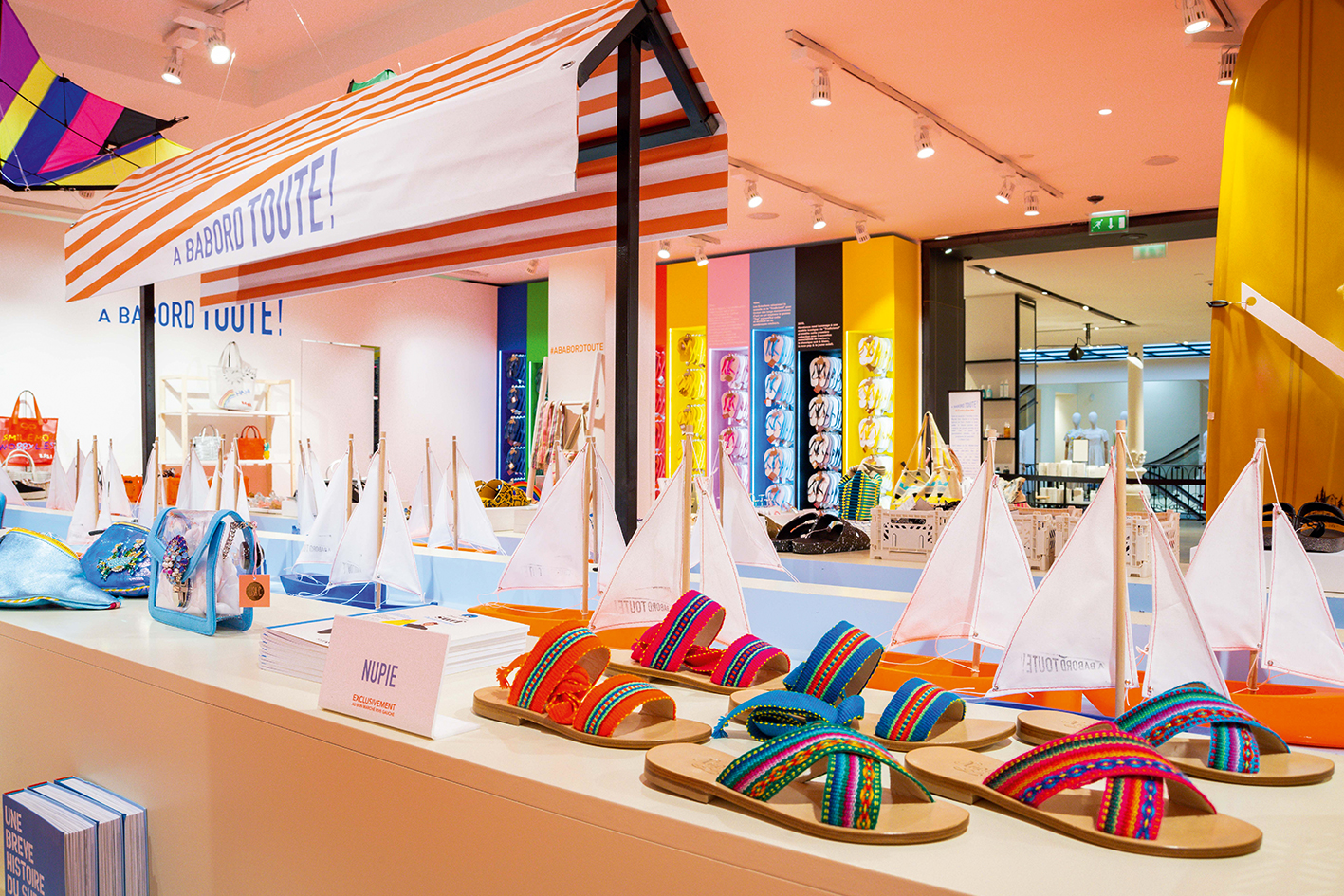 Exposition « Lola James Harper »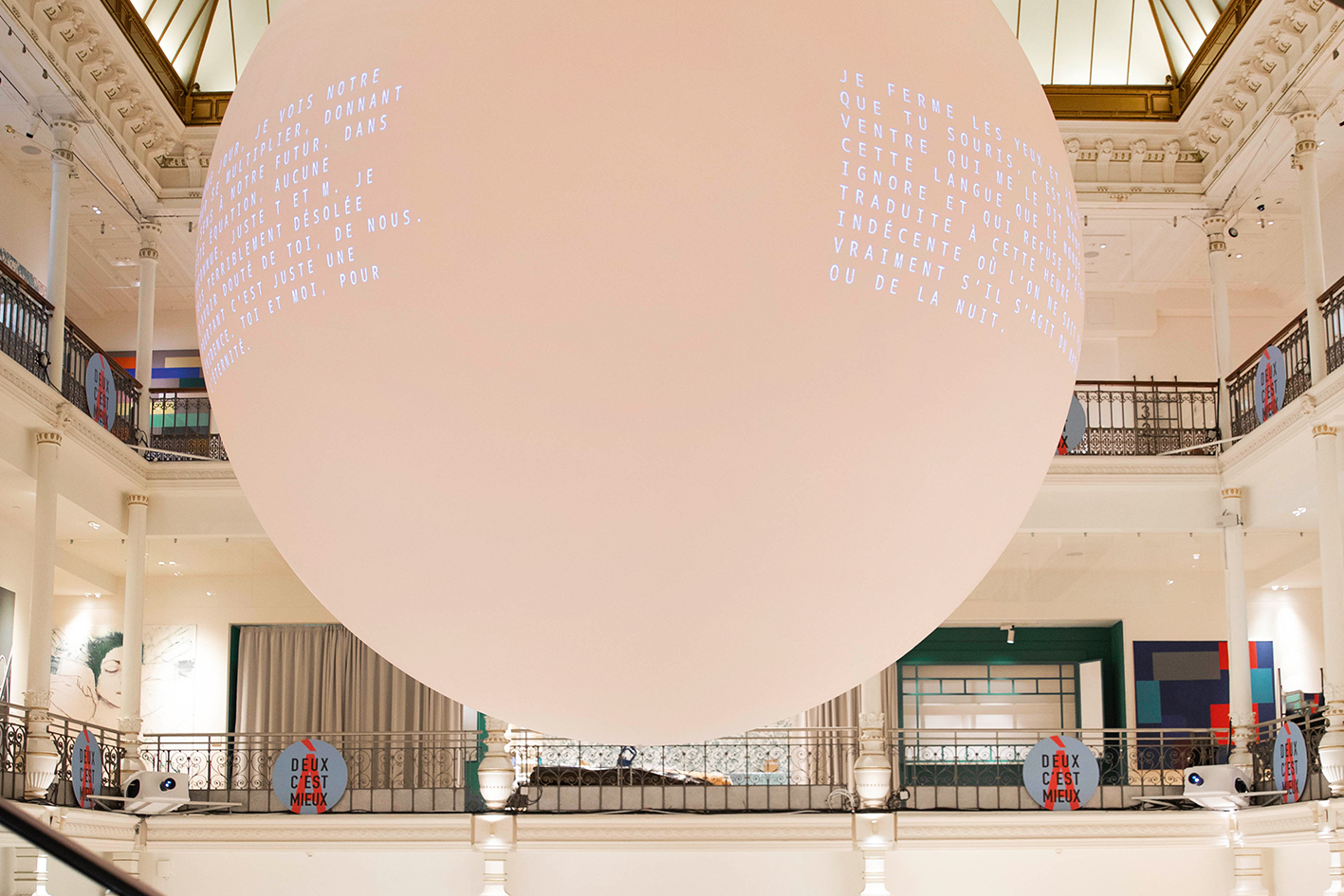 Exposition « À deux, c'est mieux »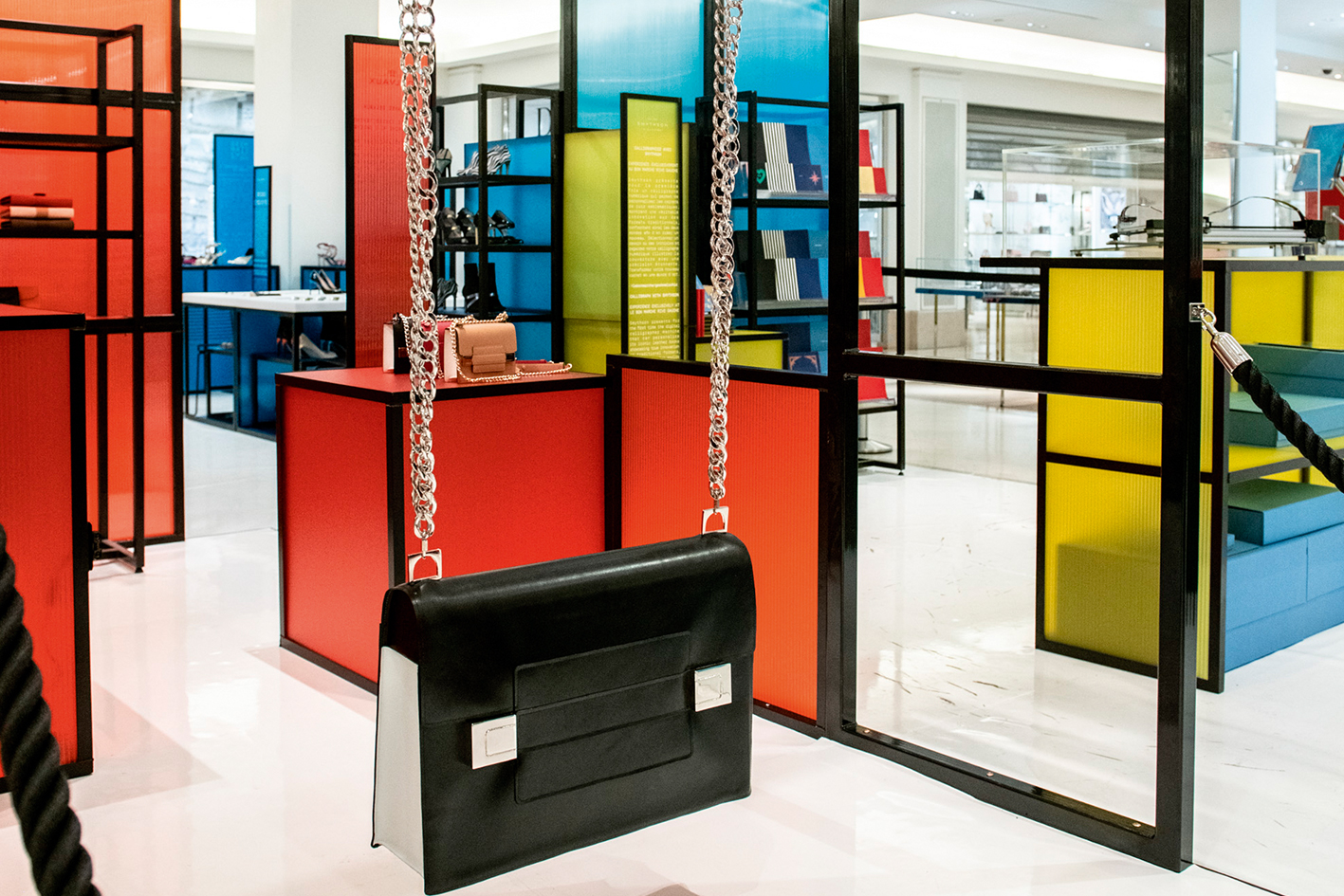 Exposition « Geek mais chic »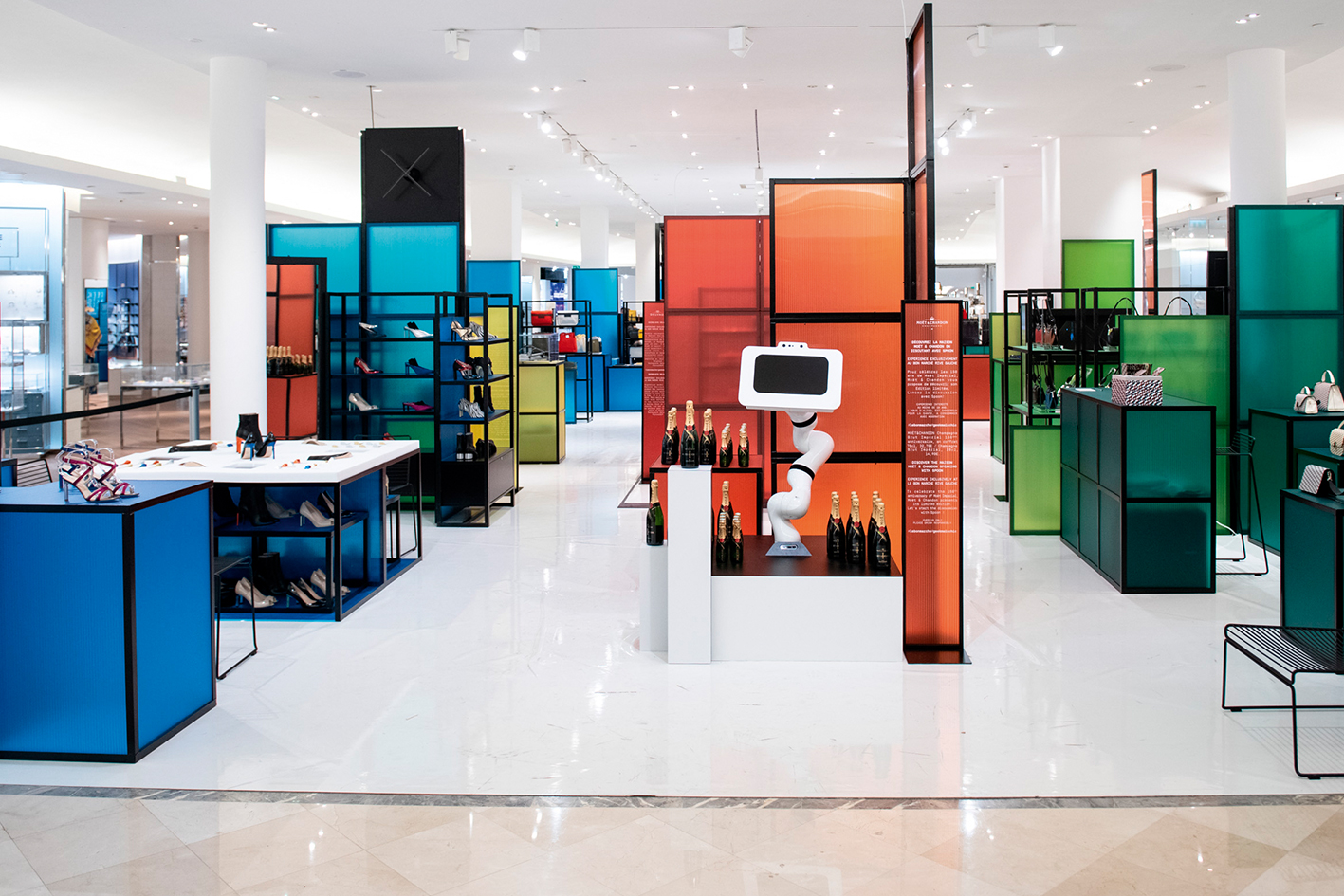 Exposition « Geek mais chic »