- Interview -
Laëti de Flo
How about inventing Joy ?
A name that means "joy" and a childhood in Bougival spent being RAISED on the history of the impressionists.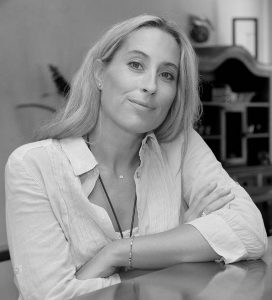 As far back as Laëti de Flo can remember, she has never wanted to do anything other than reinvent the world at the end of her paintbrushes. At 18 years old she entered the Ecole Supérieure des Arts Modernes (ESAM) in Paris and was finally able to devote herself entirely to her passion. Her first watercolors delicately express a gentle world still linked to childhood. Her encounter with Marseille marked the start of a change of artistic direction. This sunny and colorful city, gently nurtured by the Mediterranean, infuses her work with a a powerful, liberating energy. Small matter that the world may sometimes not seem beautiful enough, Laëti de Flo changes the laws of gravity and spatiality; she invents new galaxies and unleashes bright and sparkling colors with rare elegance.
She hypnotizes us, bewitches us, drives our gaze to the maritime ballets of her beloved Calanques, punctuated by the slow movements of Mediterranean algae. Inspired by a
word or an expression, she spreads the wings of hypnotic poems and invents unprecedented alchemies with materials: acrylic, oil, gold and silver leaf, nail varnish; all choreographed with her brushes, her knives and her fingers... "I give myself free rein in my painting. I want it to transmit a lightness, for it to do people good, to raise their spirits! Joy is also an exceptional feeling of freedom. And as far as I am concerned, I do as I please!" Her generous and joyful work touches an eclectic, international audience with which she nurtures exceptionally close ties. The next major milestone in October 2017 is a big exhibition in Dubai, organized by her patron and the Emirate's minister of culture.
by Michèle Wouters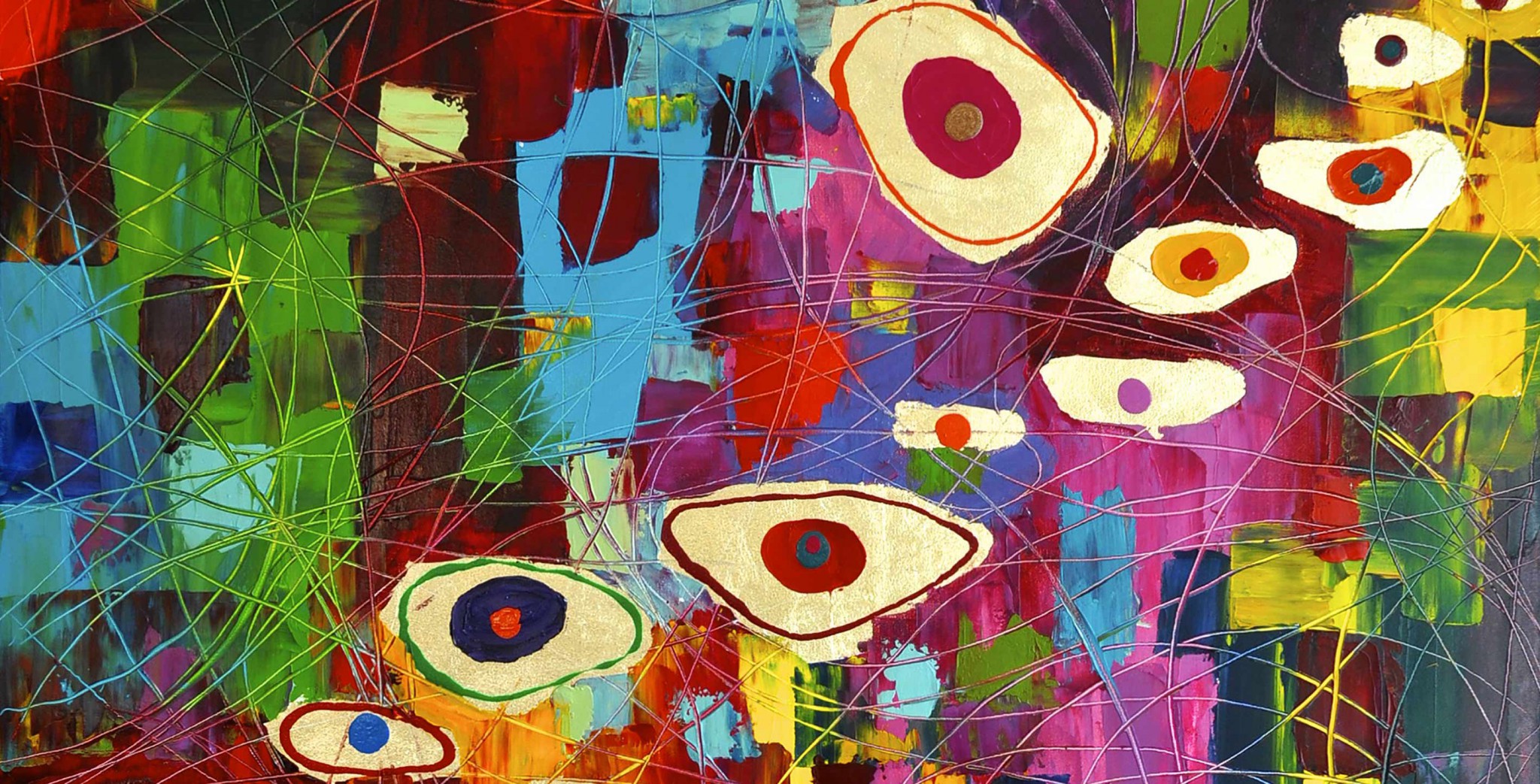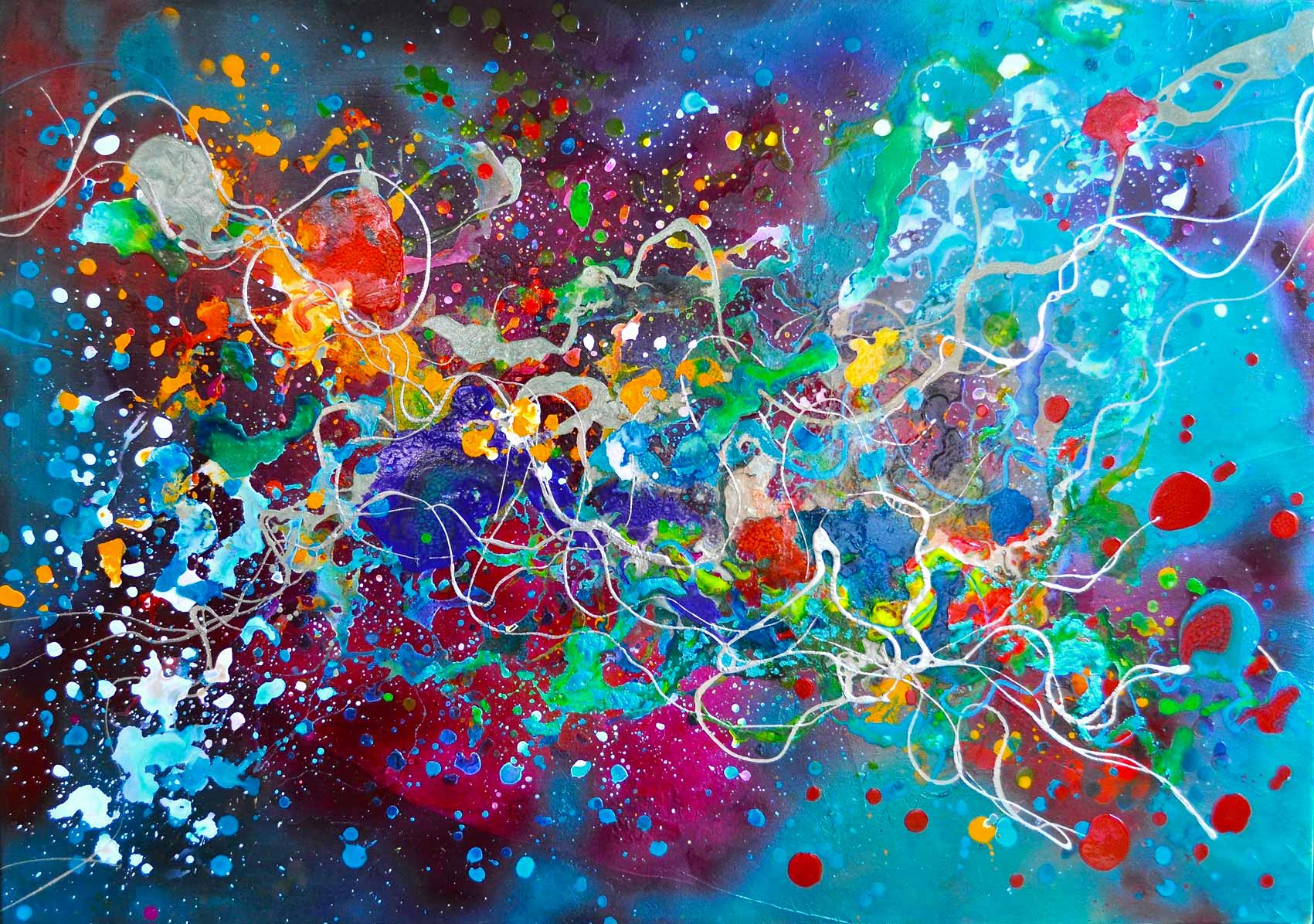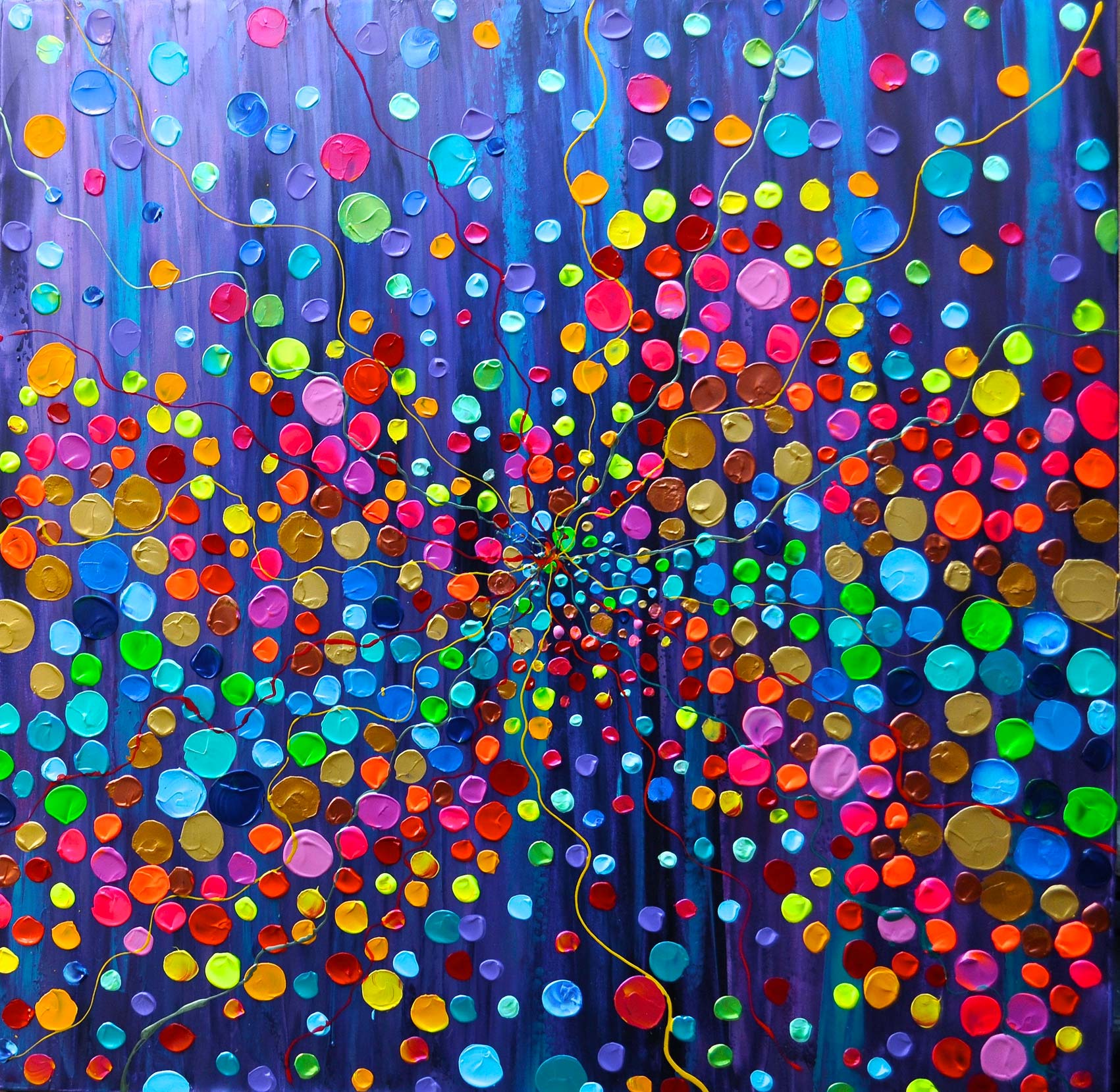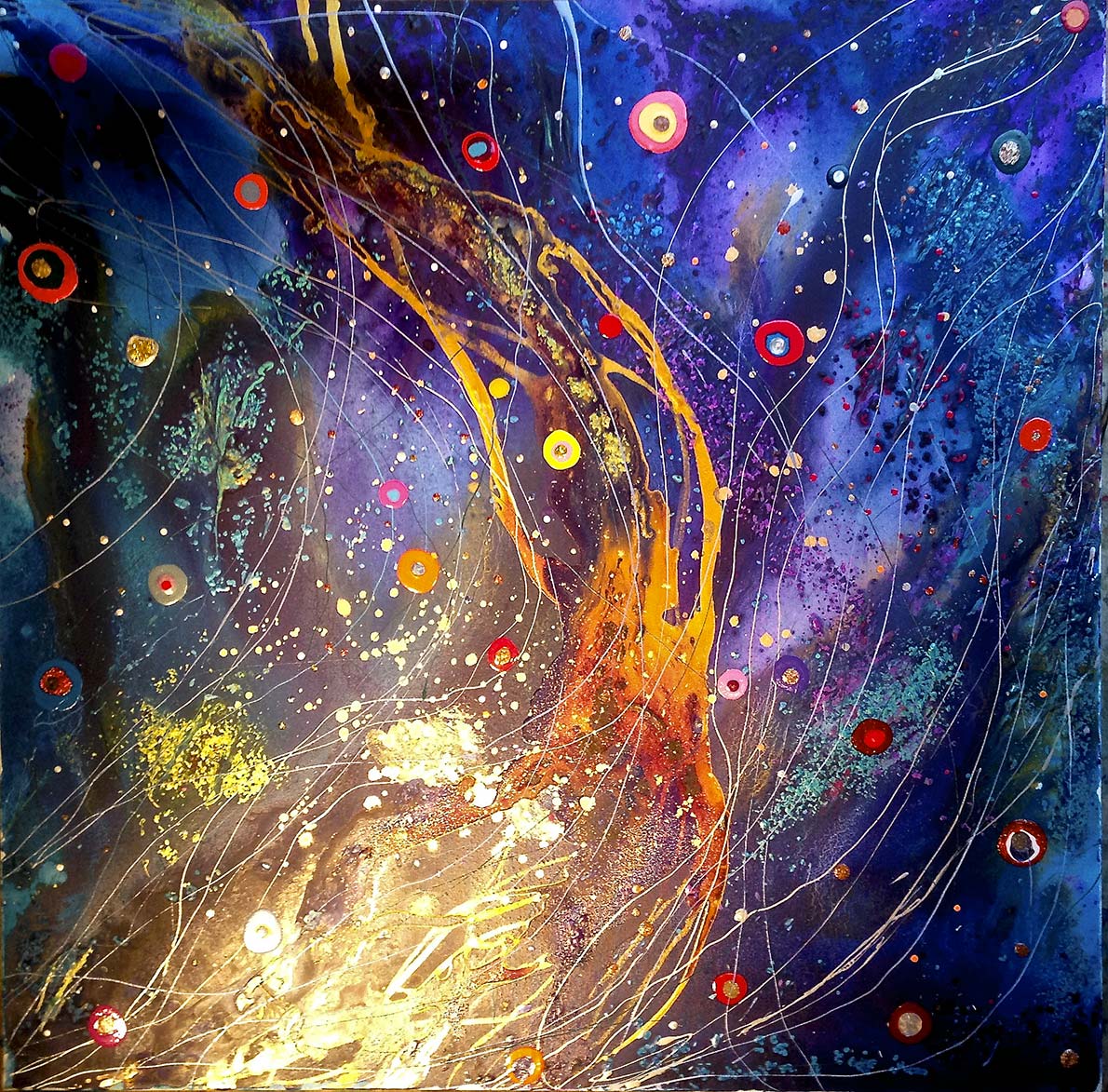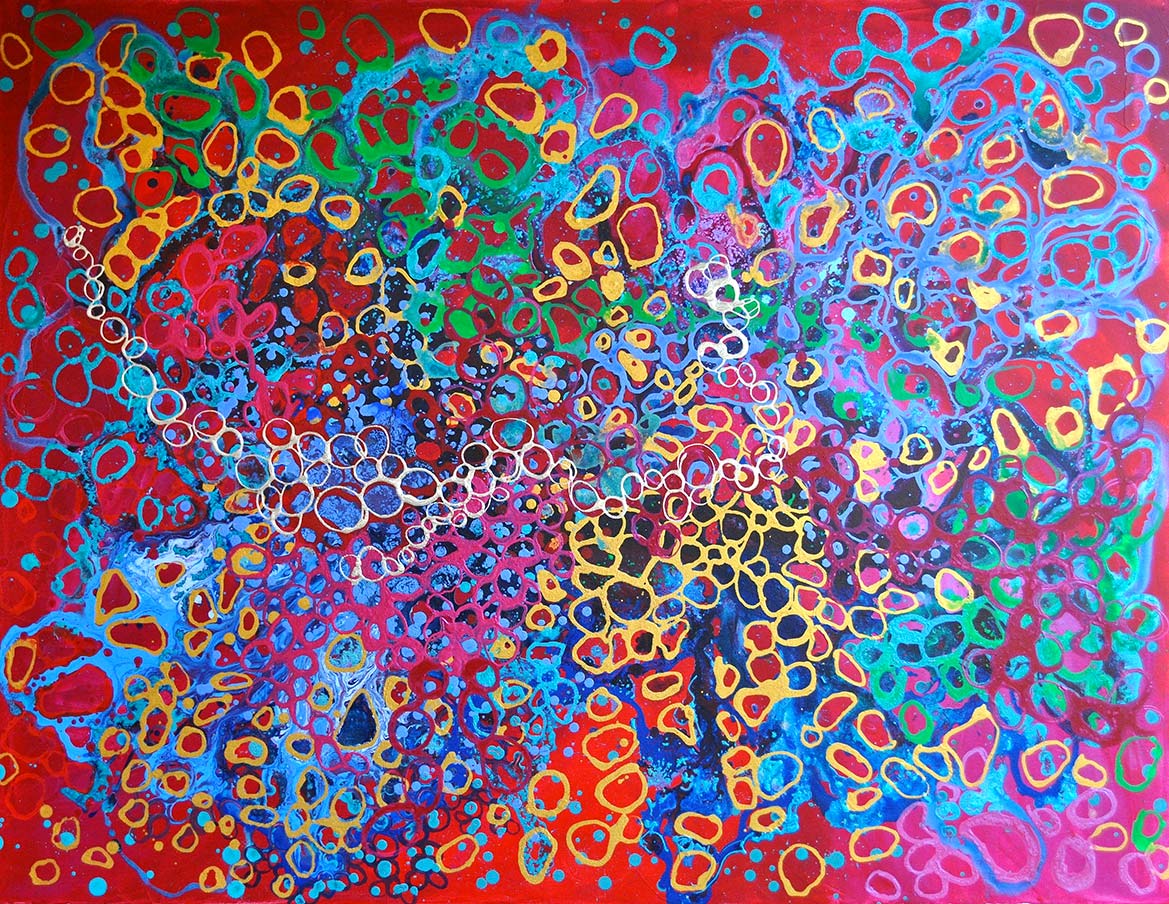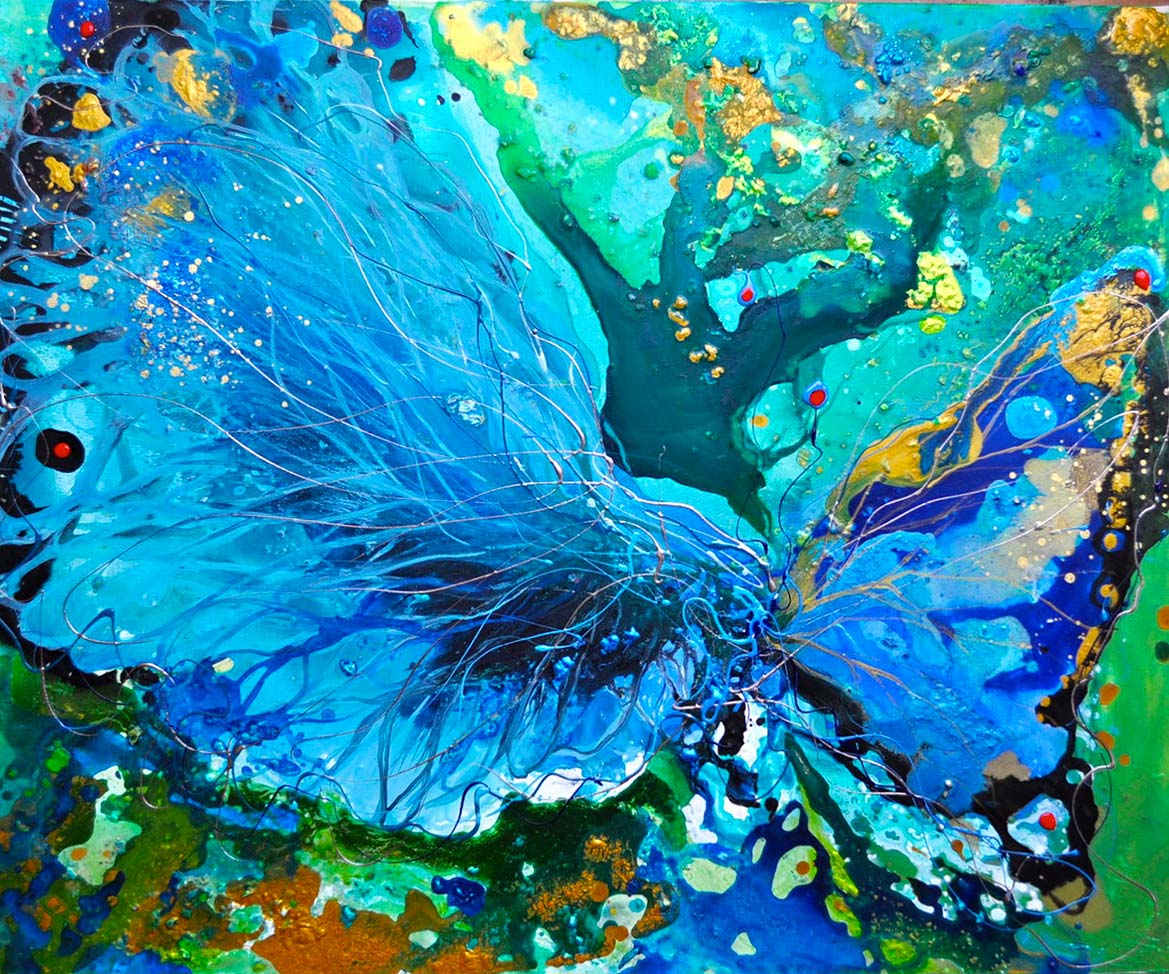 Tu mettras des peut-être aux ailes de tous tes projets