- Fashion -
Nelly Saunier
Wings of Bliss !
"Bonjour, bonjour les hirondelles!" (Greetings, greetings the swallows!). For Nelly Saunier, FEATHER artist, joy is like CHARLES TRENET's song "Il y a de la joie". Airy and poetic, it flies above our heads like a daydream.
What gave you the idea of becoming a feather artist?
At the age of 14 I discovered this profession which at the time was slowly disappearing. It was love at first touch, an entirely natural choice. My desire to learn and to give my all to this passion has never left me. At the School of Applied Arts I perfected my color work and did courses in textile design which gave me the desire to enter the fashion world with a fresh, surprising perspective which inspires designers.

Like Jean Paul Gaultier?
We have created a number of pieces together including the emblematic "jacquard" feather pullover. This symbolizes that which I love more than anything: diverting materials to create an illusion.

You have also worked with the Maison Piaget?
That was an incredible meeting between two worlds which have virtually never co-existed: jewelry and feather work. There were major constraints because I needed to fix the feathers in little dials to create subtle effects for models such as "sunset" or "swimming pool". I had endless pleasure working with a generous partner, ready to give life to my most daring ideas.
You were named Maître d'Art (Master of Art) by Frédéric Mitterrand in 2009 and won the Liliane Bettencourt prize the following year. How did you experience this double accolade?
I stopped for a second, I looked back for the first time and I became aware of the work I had achieved up to that point to enable feather work to recover its former glory. I was happy with this journey and proud to have contributed to putting my art back in the spotlight.

What do feathers stir in you?
Lightness, freedom, nature, a disconnect with the real world. There is immense beauty in the smallest feather; a shape, a texture, tones, reflections and an incredible wealth of colors. There is also a fragility that contributes to its splendor, and a sensitive side.

What projects are you currently working on?
In my capacity as an artist, I am preparing a big exhibition in Japan for 2017. Feather work is almost non-existent in this country and the first creations that
I was able to present there were received with such emotion that it bowled me over. So I'm keen to experience this adventure. I also plan to work with other materials such as crystal, enamel and glass and to resume the journey of my personal daydreams.
Based on an interview by Michèle Wouters


Corolla Ararona. Work. One day before.
© C. Rogue
Feather material. Creation for the "Pan" adventure film directed by Joe Wright.
© N. Saunier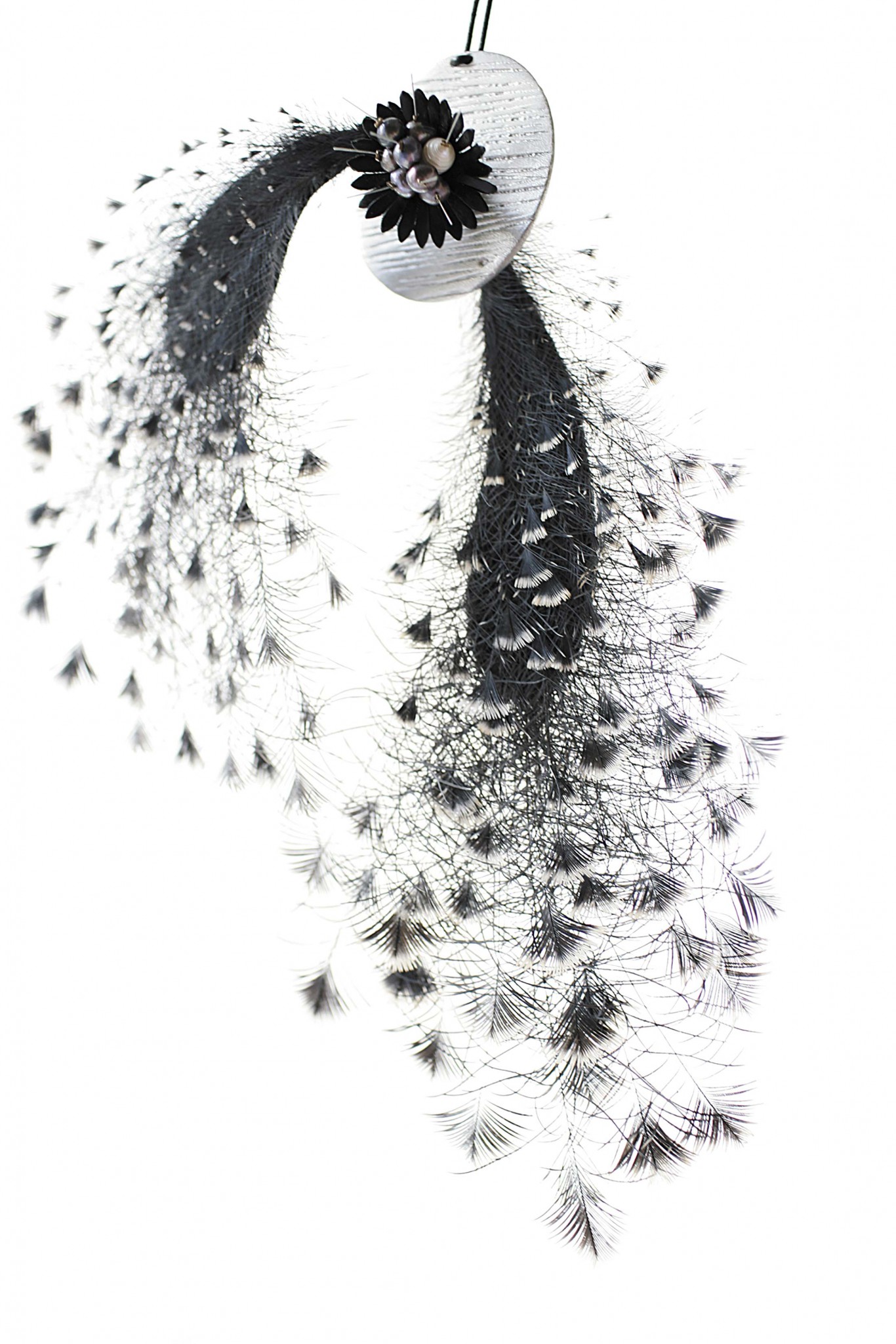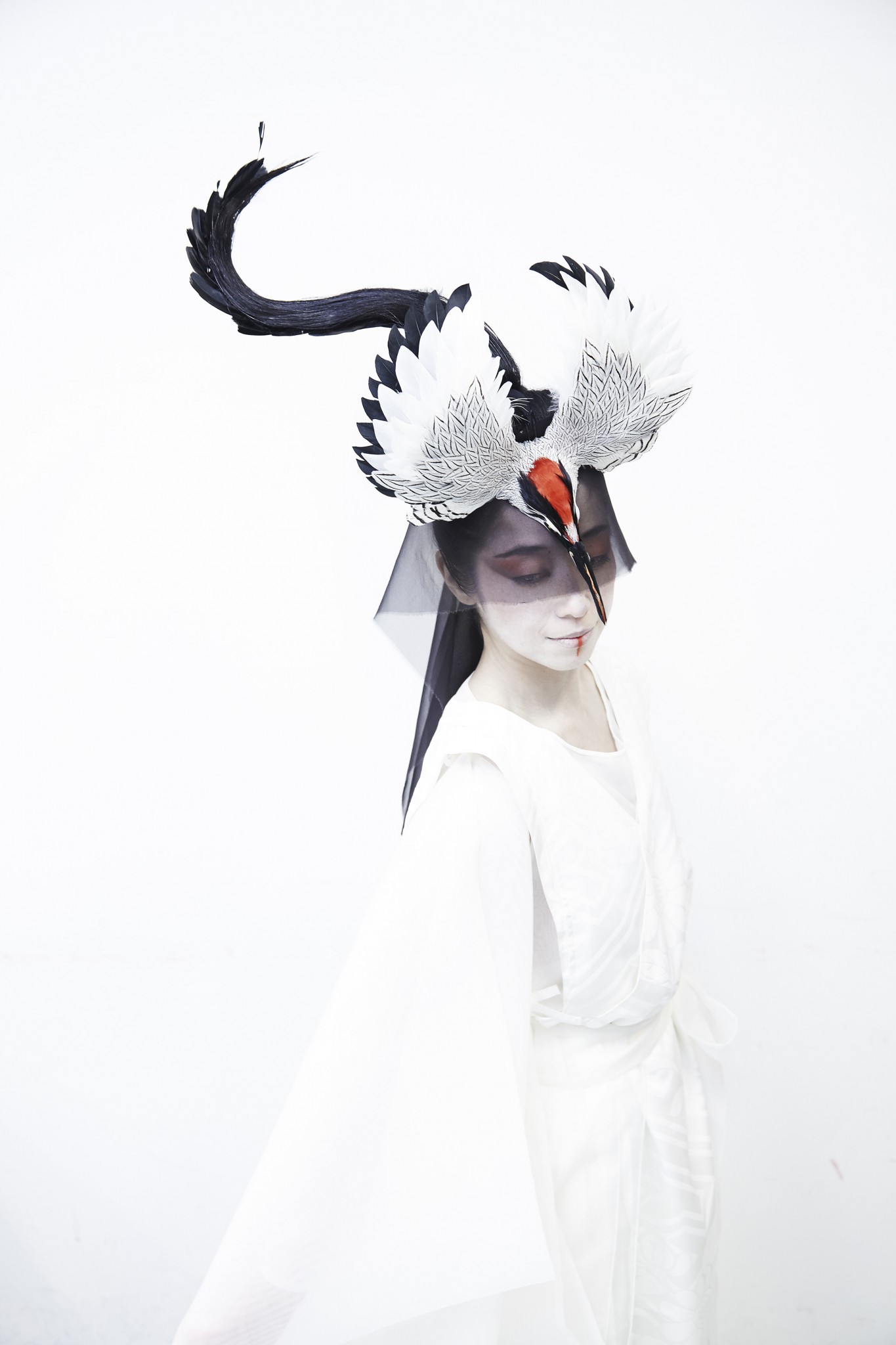 Nuit Blanche
© Y. Nakanishi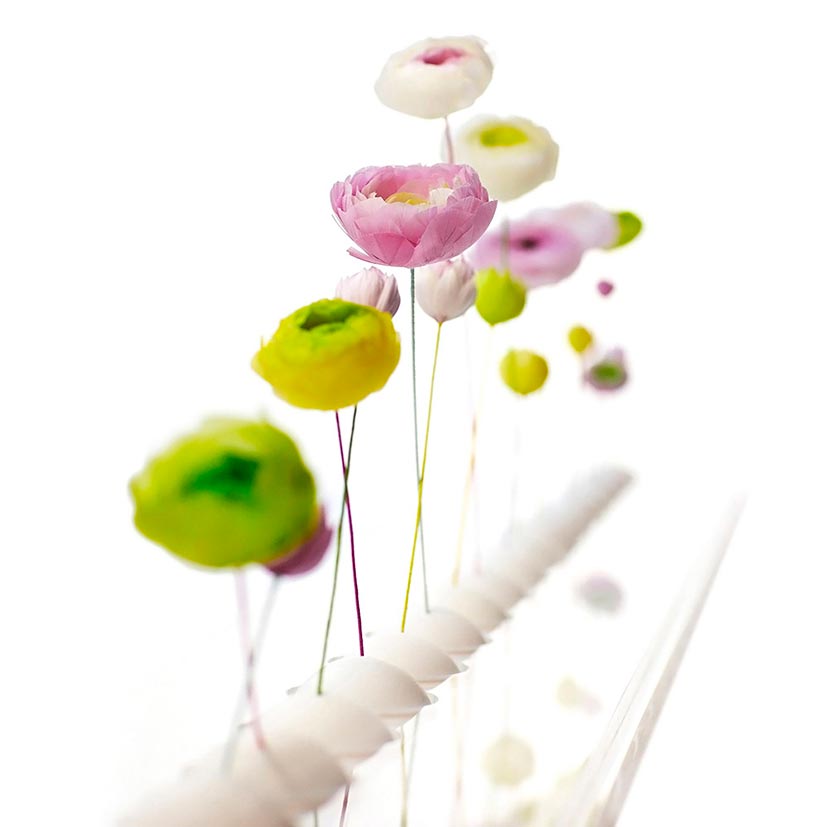 Flower path. Work. Life frontier
© P. Ito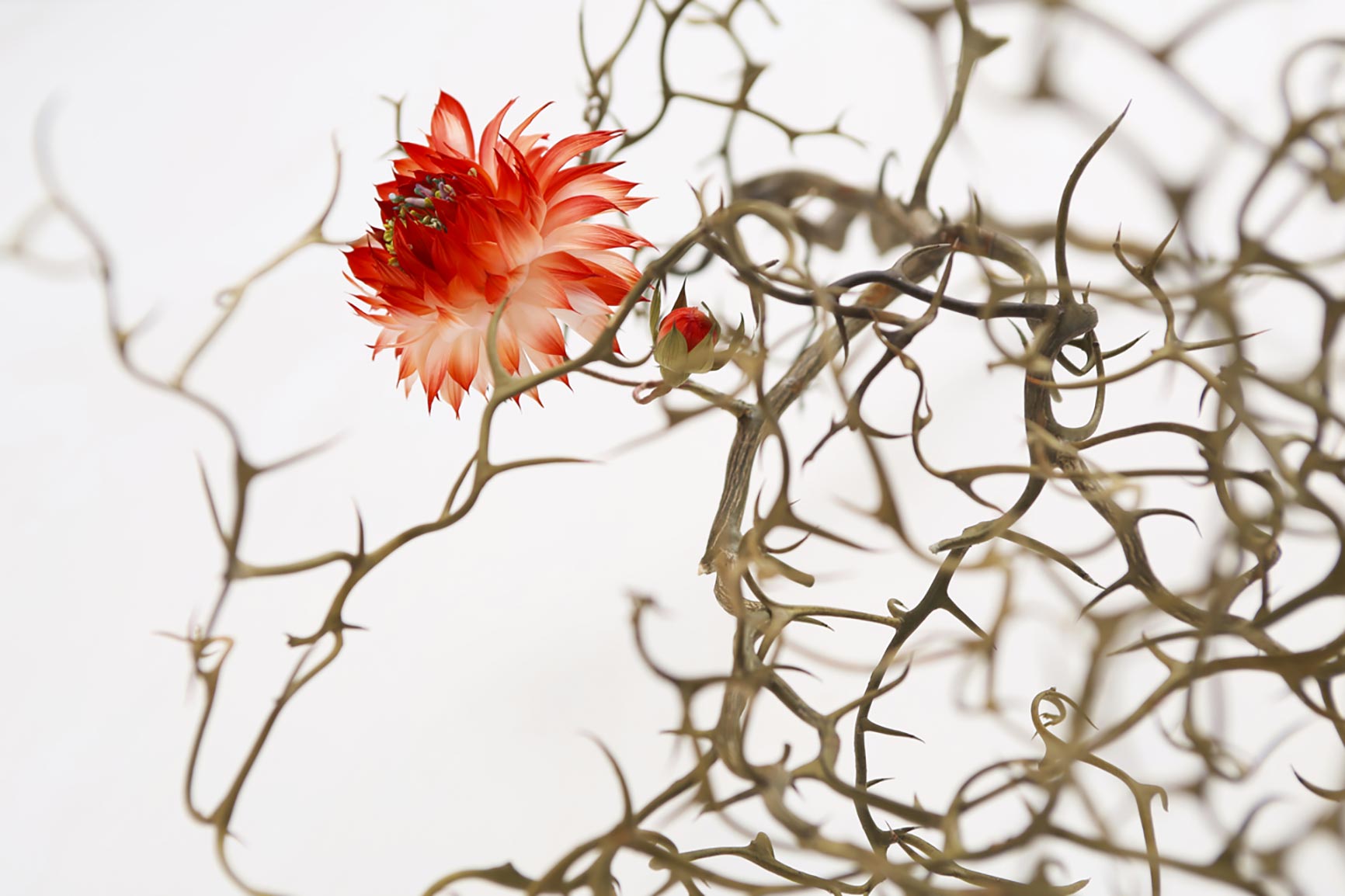 Exhibition at the @KCUA contemporary art gallery, Kyoto
© @KCUA, Kyoto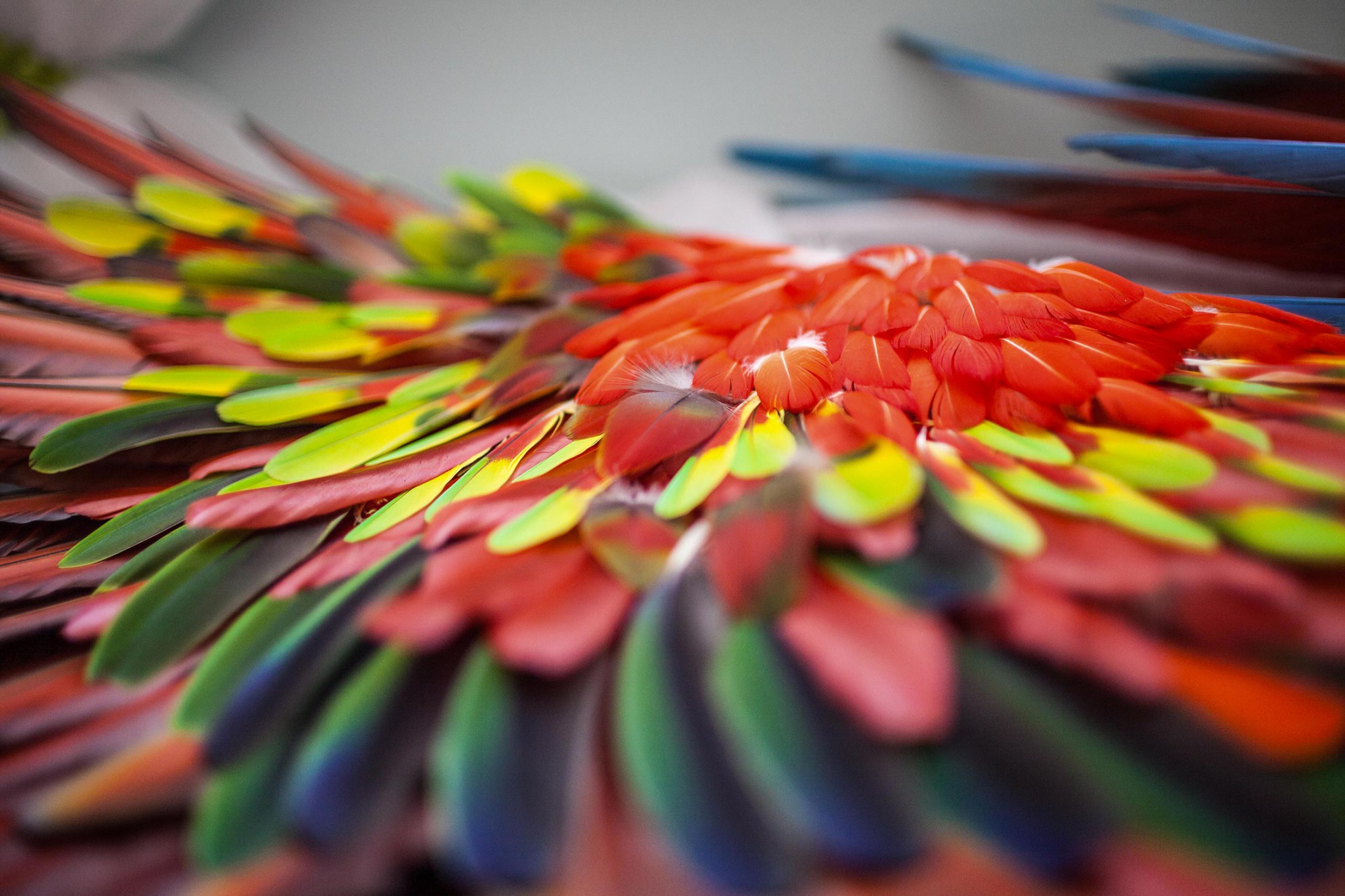 Feather material. Creation for the "Pan" adventure film directed by Joe Wright.
© N. Saunier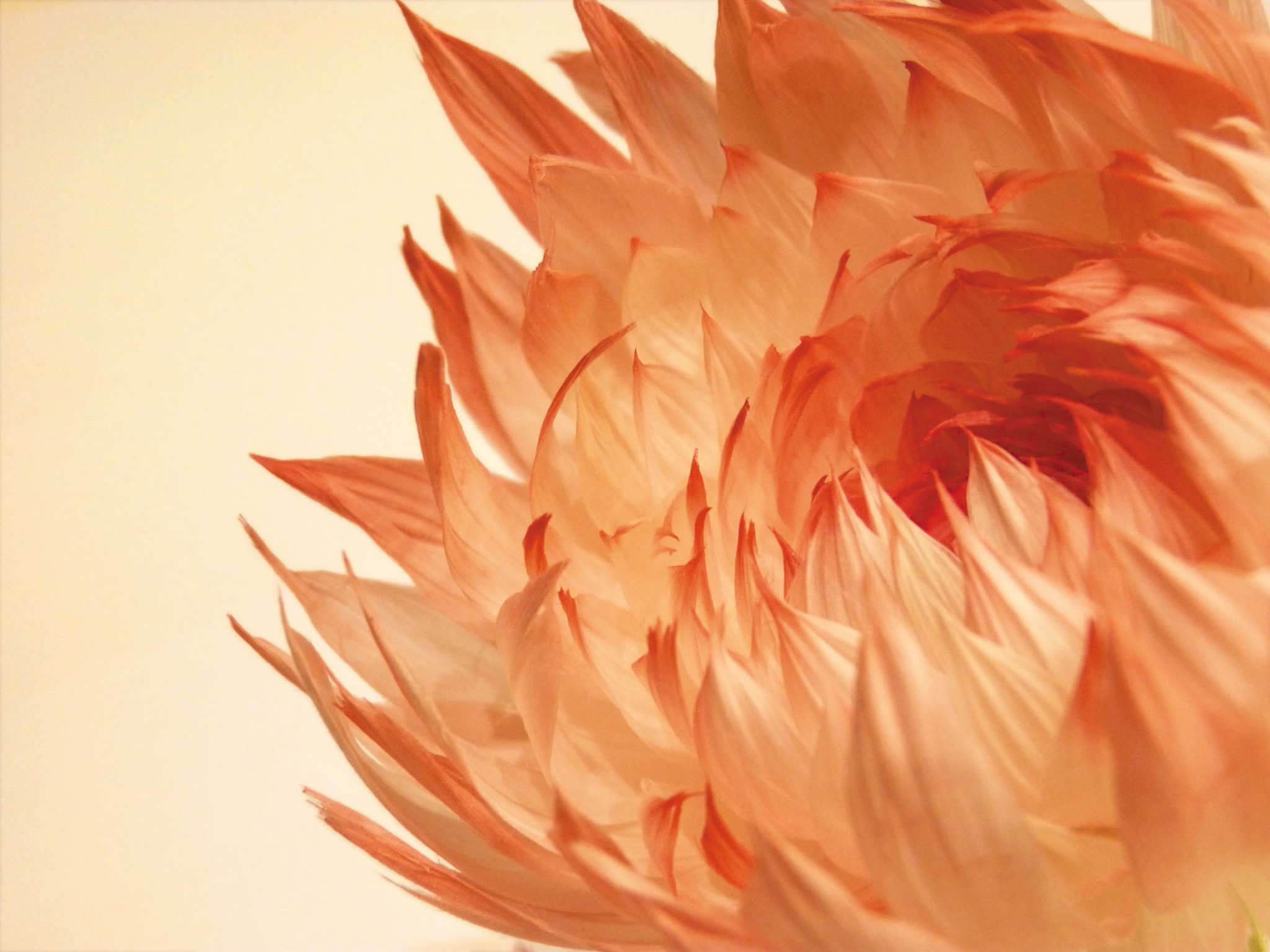 Alisette. Œuvre de poésie en plumes d'oie teintées. Nelly Saunier. Collection particulière.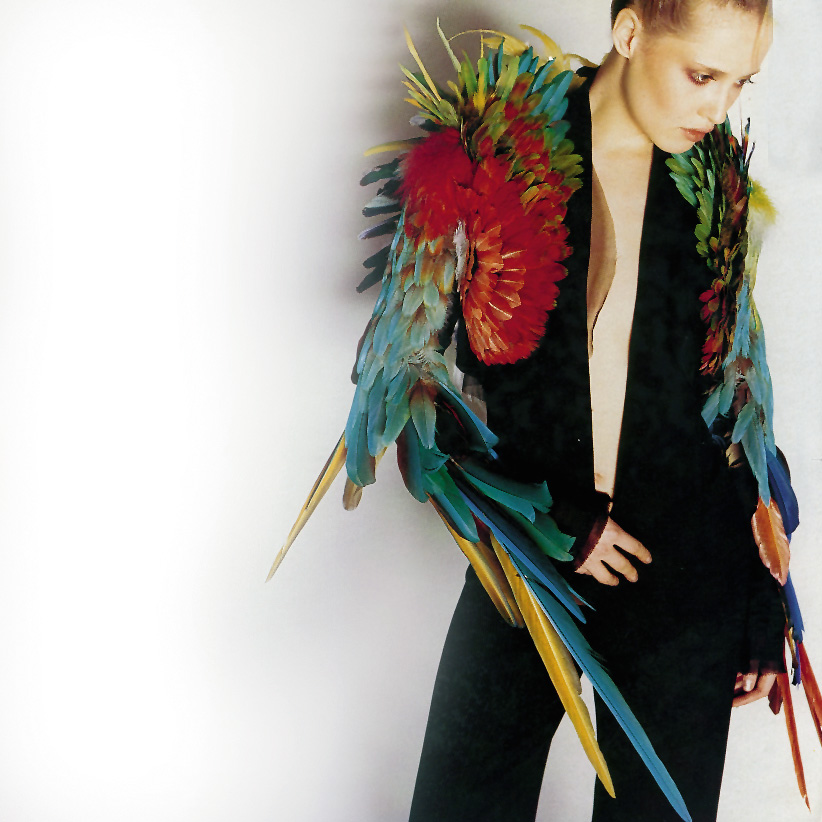 Jean Paul Gaultier Bolero
© Nelly Saunier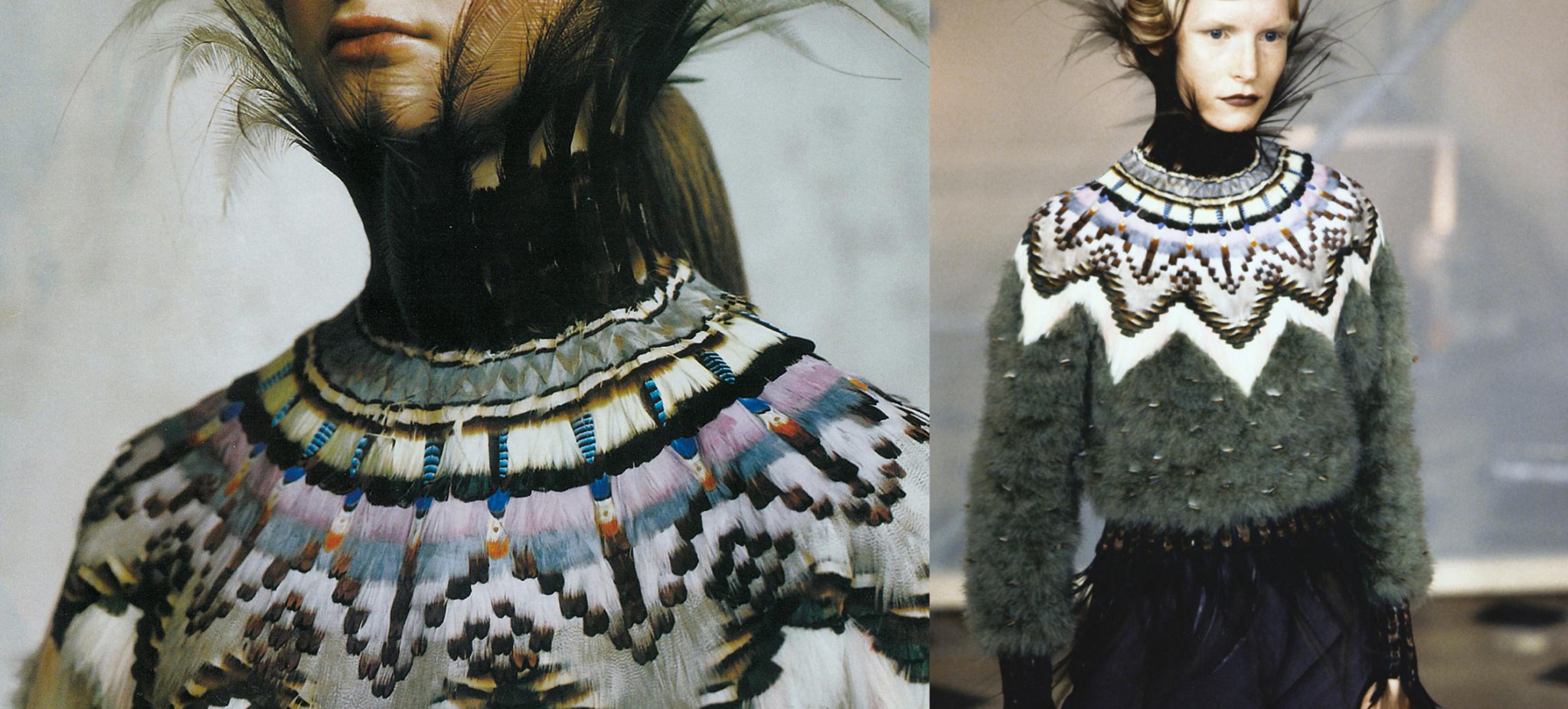 Jean Paul
© Nelly Saunier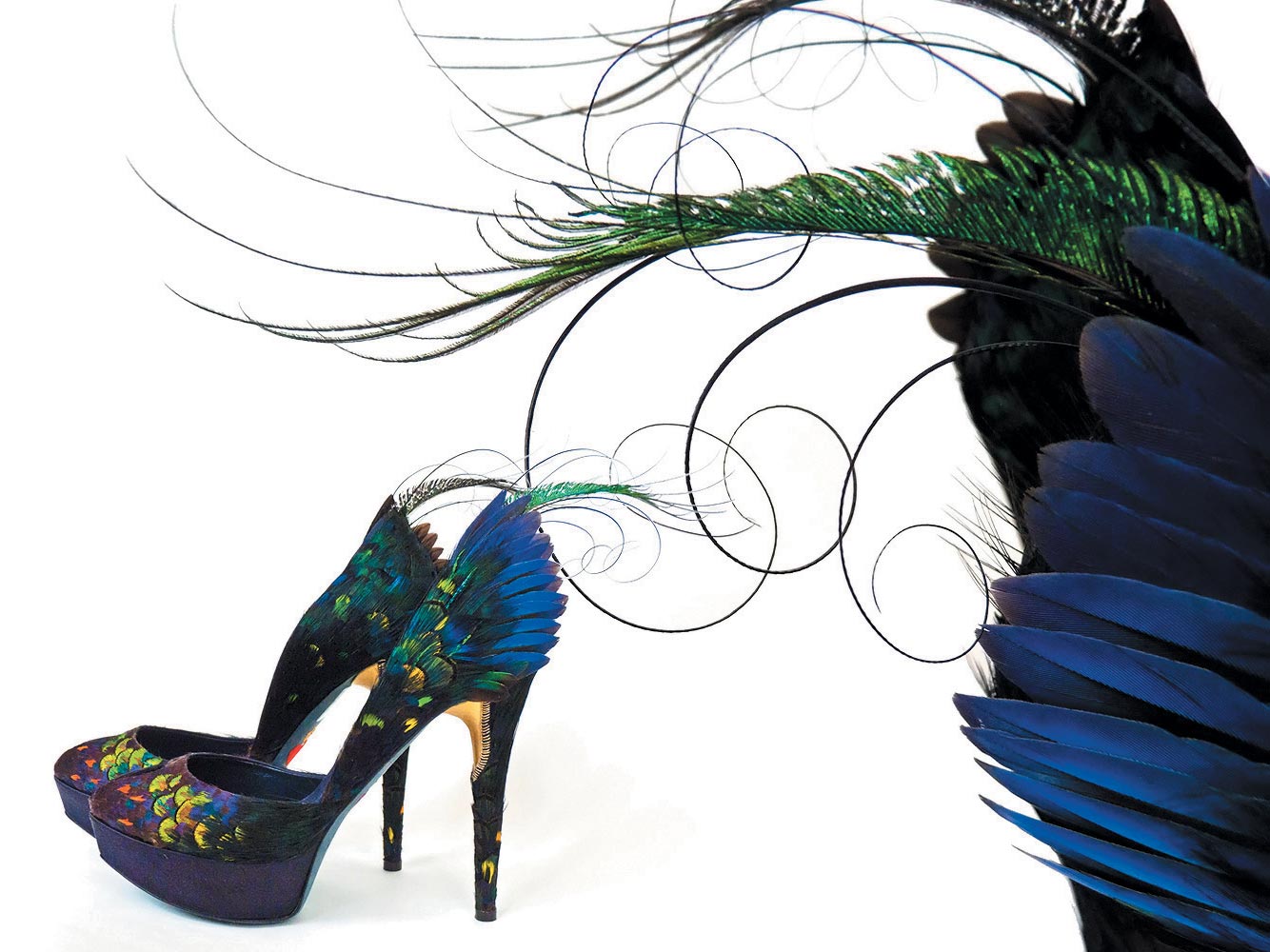 Mai Lamore Paradise
© Nelly Saunier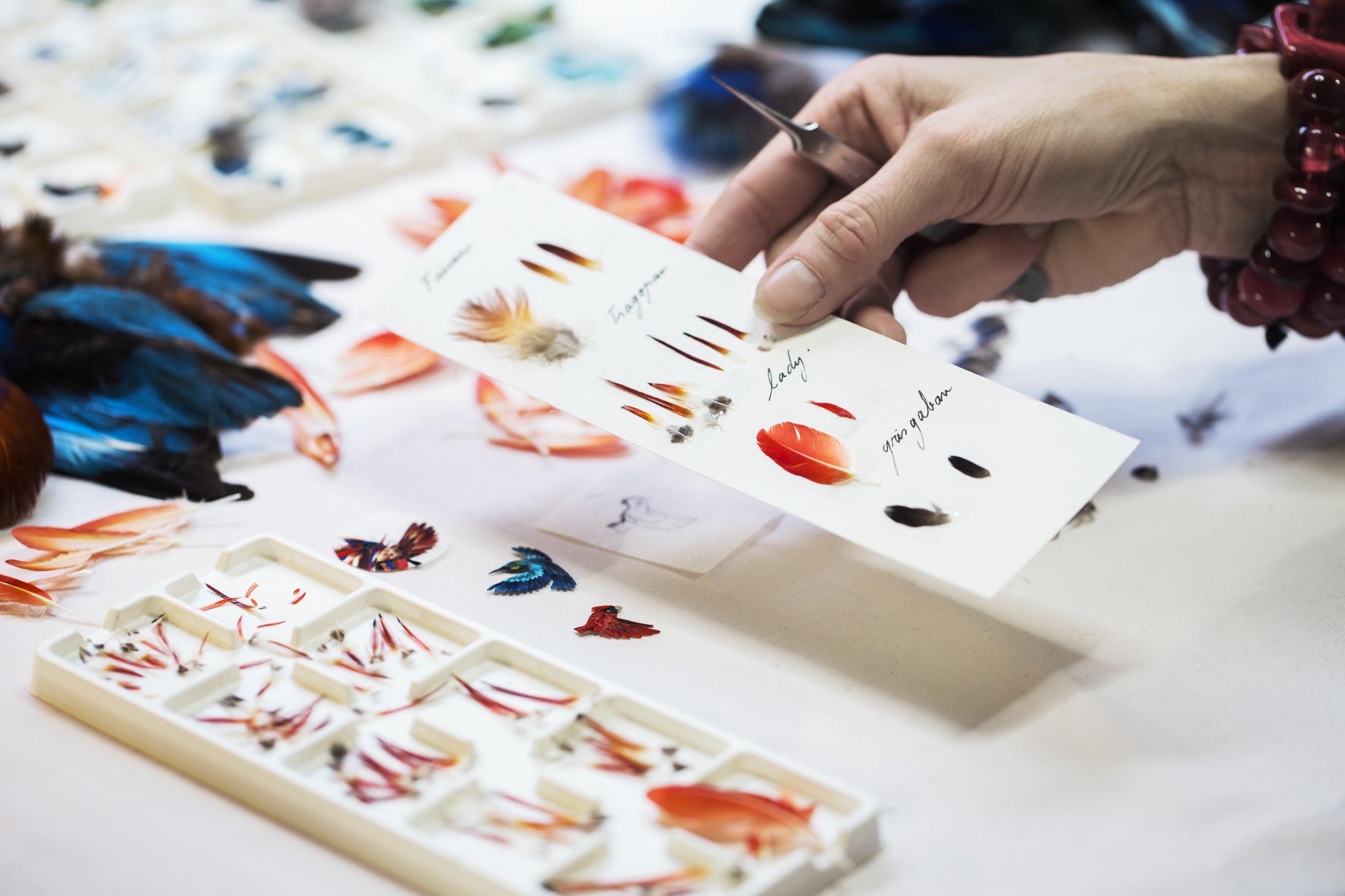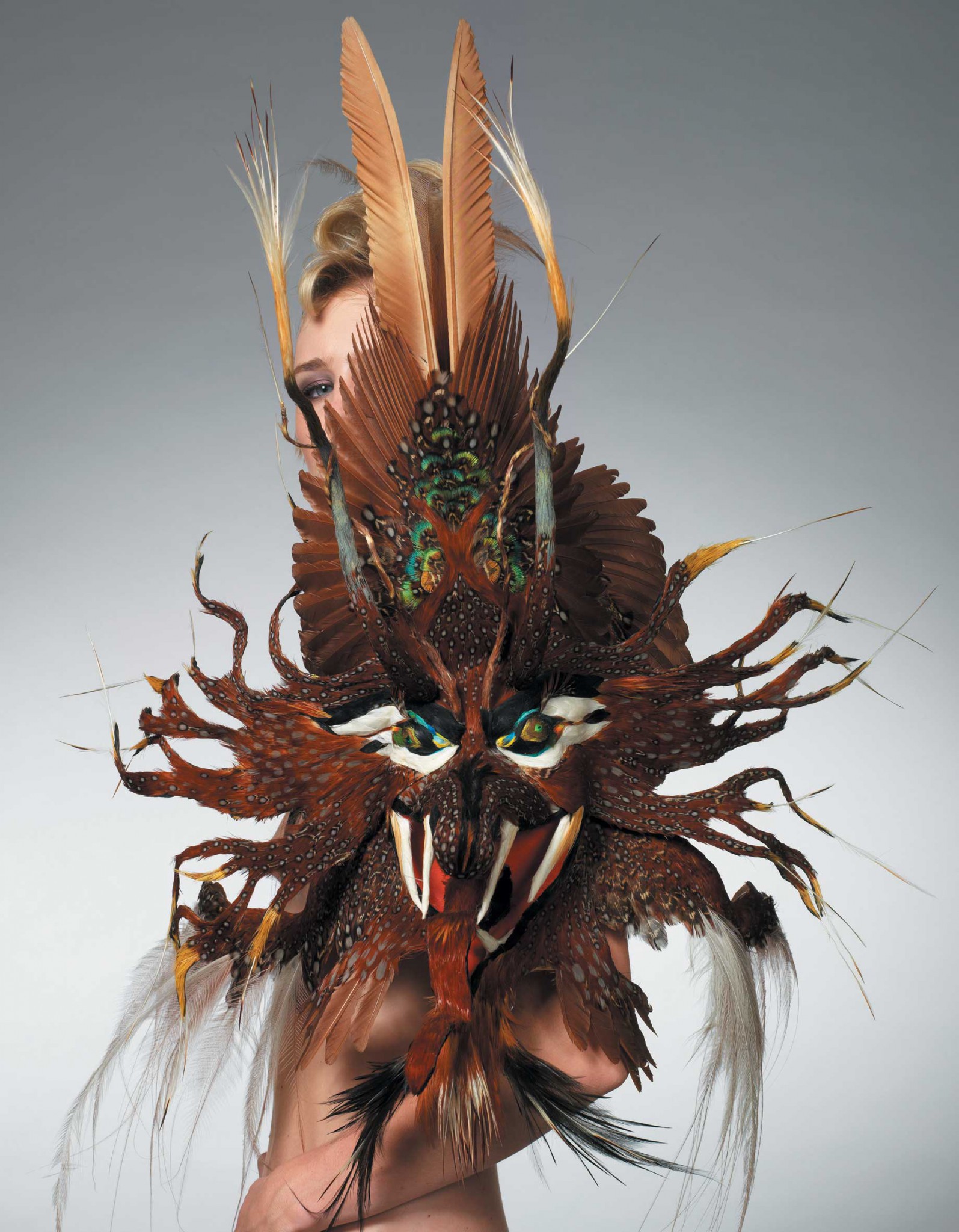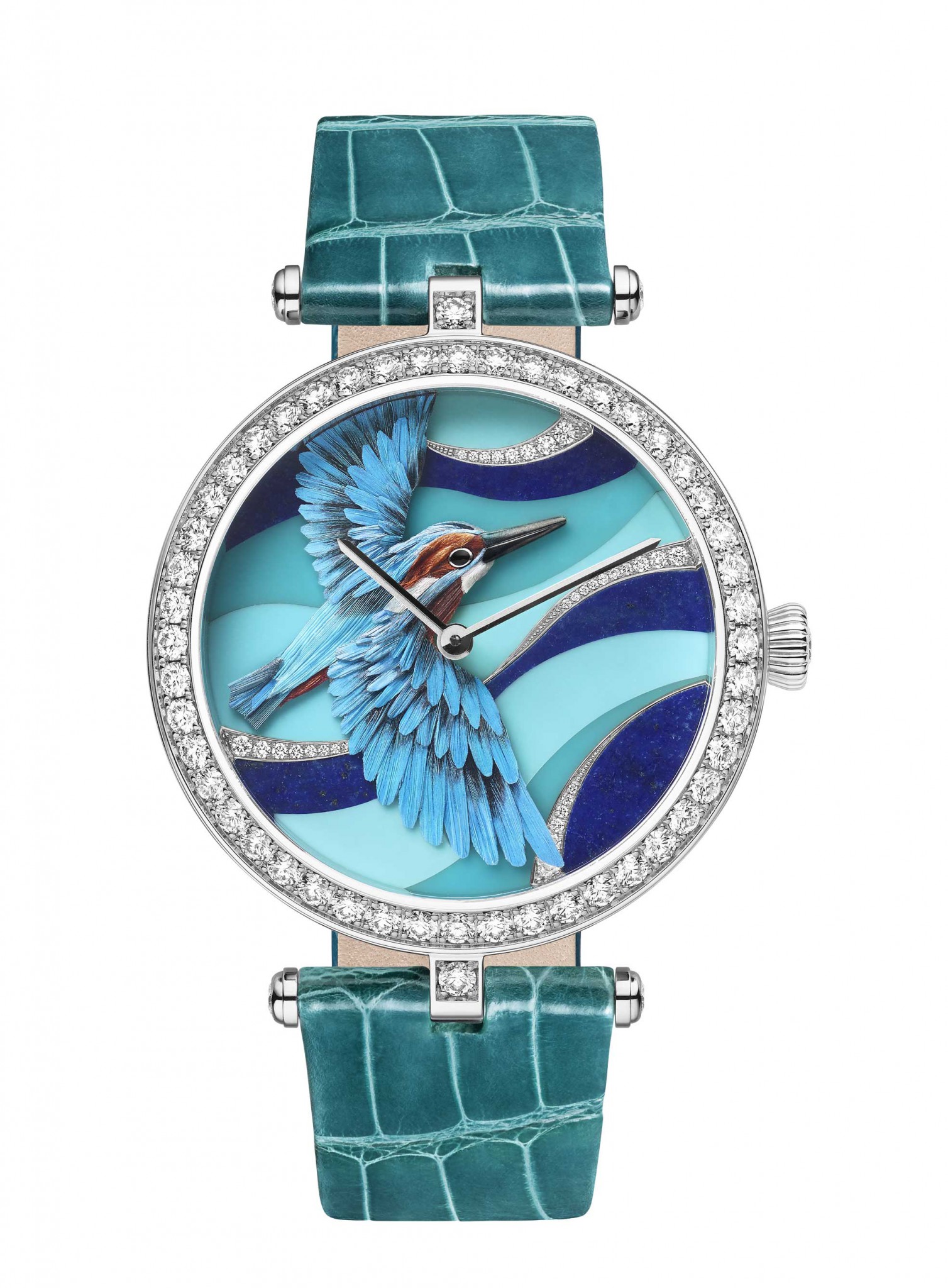 VCA Lady Arpels
© Chez-voltaire - Aurore Colibert