- Art & culture -
Feel good movies
good vibrations
The Americans regard them as a genre in their own right: those "feel good movies" that make us – well – FEEL GOOD, first and foremost bringing a smile to our lips. They aren't necessarily masterpieces of the 7th art even if some are, but instead bursts of happiness on the big screen. What is the magic recipe for these little PEARLS of anti-gloom?
Exhilaration is the common denominator in all these films that stir a desire to clap and execute a few dance steps as soon as the credits start to roll. Each happy ending provides us with a shot of good spirits that literally carries us away with joy. Topping the rankings are those deliciously vintage films from the 1950s and 60s. Singing in the Rain, Some Like it Hot or My Fair Lady. American comedies from this era, which were frequently musicals, touch us because they play on a sort of retro-nostalgia for an era when everything appeared simpler, easier and more joyful. In remembrance of pastel-hued things past as in Les Demoiselles de Rochefort (The Young Girls of Rochefort) by Jacques Demy.

How does this work?
The concept of the feel good movie did not exist at that time, however. It has emerged since then, in contemporary films from very different countries. Let's first put to one side Christmas movies, which constitute a genre in their own right, all too often dripping with worthy sentiments that do not really have a place here, with the notable exception of Franck Capra's It's a Wonderful Life. Amongst the films that inspire a joyful reaction, musical comedies have always hit the right note, with titles such as The Blues Brothers, Grease, Dirty Dancing and Mamma Mia. In buddy movies, a lasting friendship always plays the starring role, such as in The Untouchables, Very Bad Trip,




Enregistrer
Enregistrer
Enregistrer
and Welcome to the Sticks amongst others. But as far as the rest in concerned, they cannot be classed in one particular category and let's face it, they are often the best. What do Cinema Paradiso, Slumdog Millionaire, Billy Elliott and Good Morning England have in common?

The ideal cast
Even though scripts show no particular similarities, feel good films share a certain energy and certain ingredients. The story almost always has ordinary heroes with which the spectator identifies. Confronted with difficult situations, their humor, courage, daring and love of life prevails. There is always emotion, tempered with an appropriate dose of humor, generosity and humanity: four values that are the four pillars of the feel good movie. But make no mistake, not everything in the story is rosy, quite the contrary. All these films share a dramatic dimension to start off with: the harsh old world out there, intolerance, absurdity, violence, poverty, unemployment, solitude… From Juno to Goodbye Lenin, from Groundhog Day to The Full Monty, from Little Miss Sunshine to Le Fabuleux Destin d'Amélie Poulain (Amélie), the directors have managed to transcend tragedy to create amazing story lines, in which lightness and joie de vivre almost always win the day. A modest albeit effective happiness theory to bring some enchantment back to our everyday existence. A renewable prescription to watch such a movie once a week, with no risk entailed if one were to exceed the prescribed dose…

Par Anne-Marie Clerc




Enregistrer
Enregistrer
Enregistrer
Enregistrer
Enregistrer
Enregistrer
Enregistrer
Enregistrer
Enregistrer
Enregistrer
Enregistrer
Enregistrer
Enregistrer
Enregistrer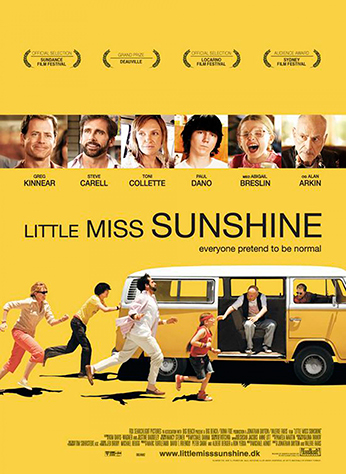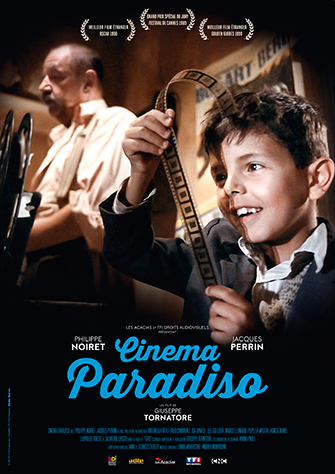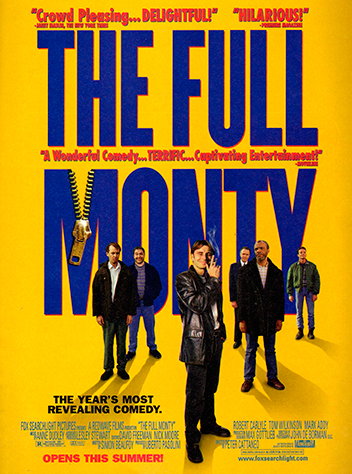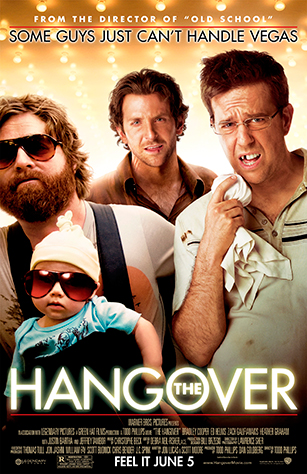 © Warner Bros. Entertainment Inc
Tous droits réservés