- Portfolio -
Émelin Dupieux
"Apollo landing" is the name of the incredible image that propelled the 15-year-old photographer from the Ardèche to win the prestigious "Wildlife Photographer of the Year" competition organized by the Natural History Museum in London.
How did your passion for photography come about?
My father works in a nature park. He always took me out into nature and taught me to love, observe and respect it. At the age of six, I received my first camera. Very quickly it became a passion.

Why wildlife photography?
I like learning about animals, discovering their habits, their habitats, the signs of their presence. Birds fascinate me! With them you have to be discreet and press the shutter quickly while savoring the fleeting moment. It's very exciting!

What kind of light inspires you?
I like the softness of morning and evening light, and that of gray weather which blurs contrasts. The sun only interests me for location scouting.

How about the story behind Apollo Landing?
During a family walk in the Jura, we came across these rare butterflies flying in the meadows and decided to come back to observe them as they were landing for the night. For ten magical minutes I was able to photograph them before they closed their wings.
One of them landed on a white daisy. I slightly underexposed the photo, which darkened the grass and created the image I submitted. Never in my wildest dreams did I think I would be chosen!
What are your plans for the future?
I would like to go to Scandinavia, Siberia or Alaska, where life is scarce and has to adapt, so as to feel the sense of being very small in the face of Nature and its power.
—
www.emelindupieux.com
www.instagram.com/emelin.dupieux
—
Based on an interview by Michèle Wouters
Photos © Émelin Dupieux - The Angel: "Apollo" butterfly against the light at sunrise (Vanoise - July 2018)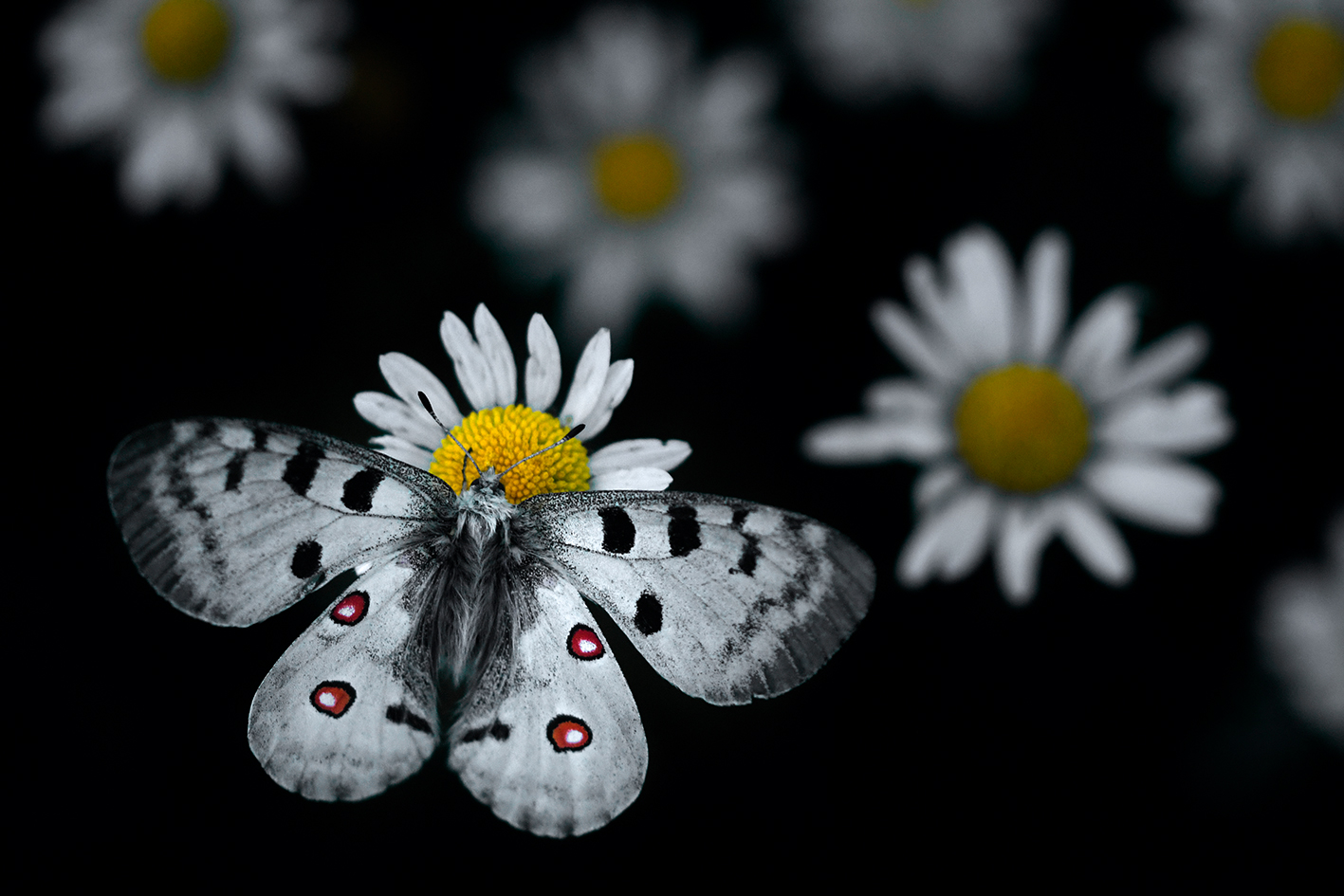 Apollo landing: "Apollo" butterfly settling on a daisy at sunset (Jura - July 2020)
© Émelin Dupieux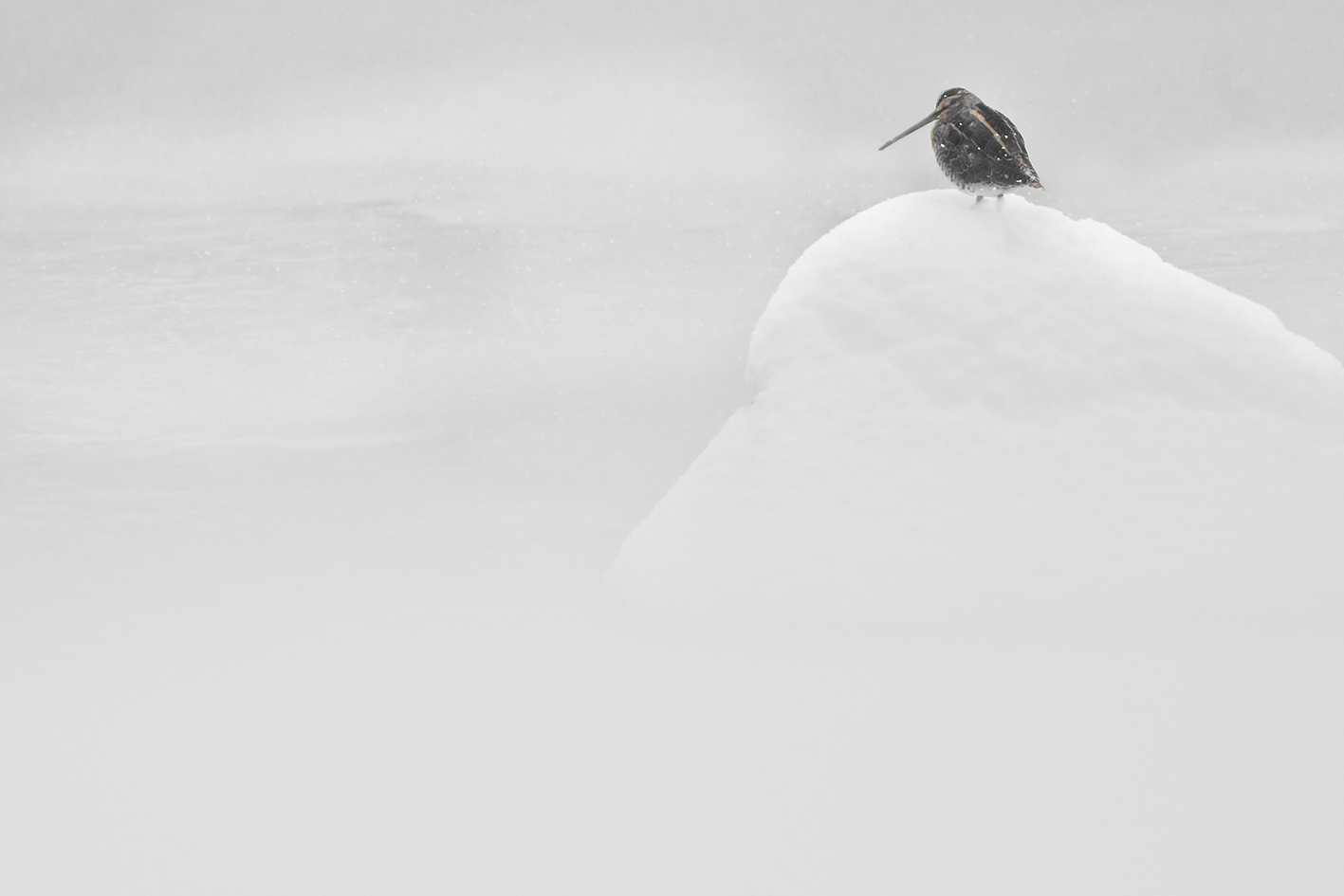 Winter sweetness: marsh snipe in the frozen bed of the Loire (Ardèche - December 2020)
© Émelin Dupieux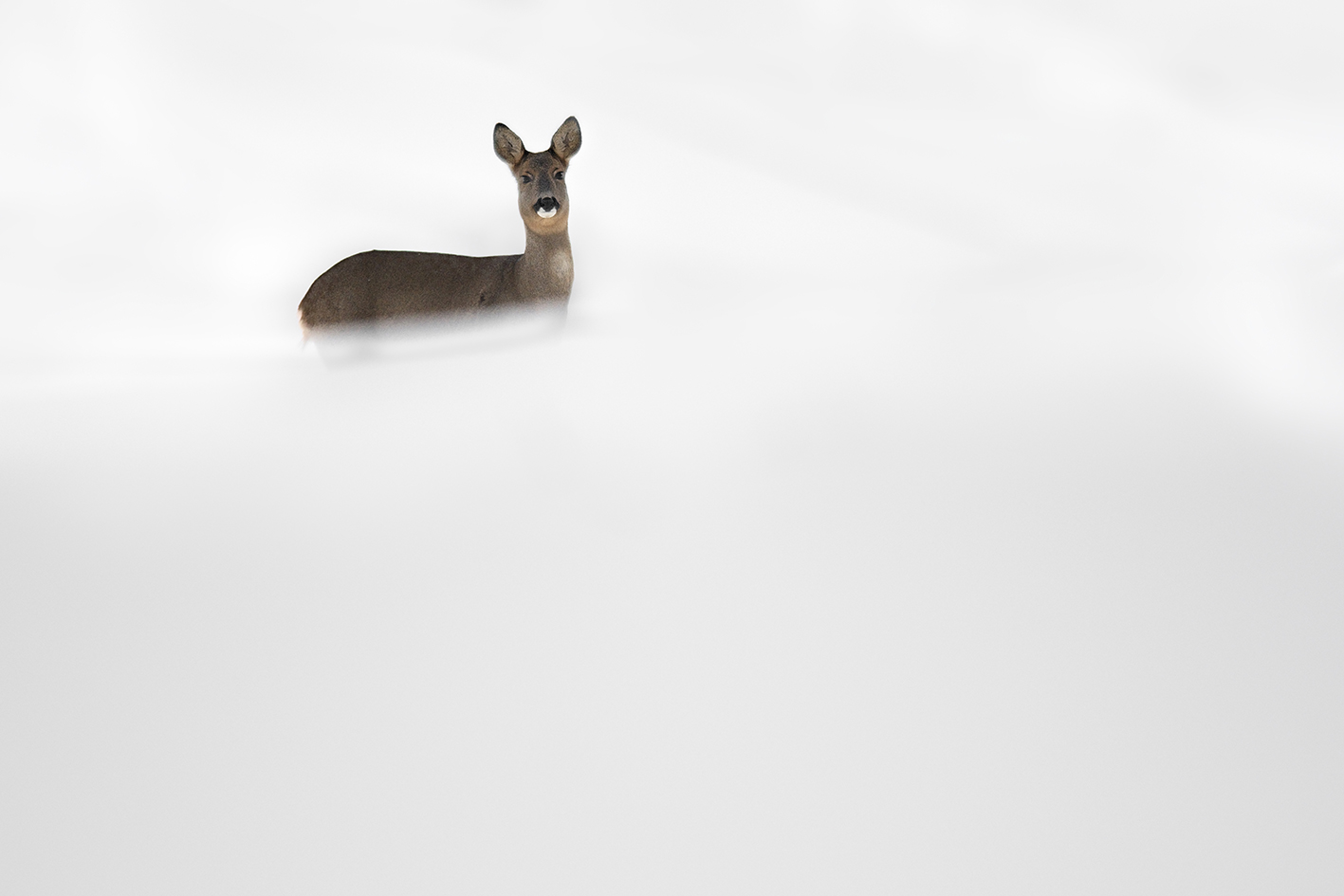 Face to face: roe deer in the snow of the Ardèche plateau (Ardèche - January 2022)
© Émelin Dupieux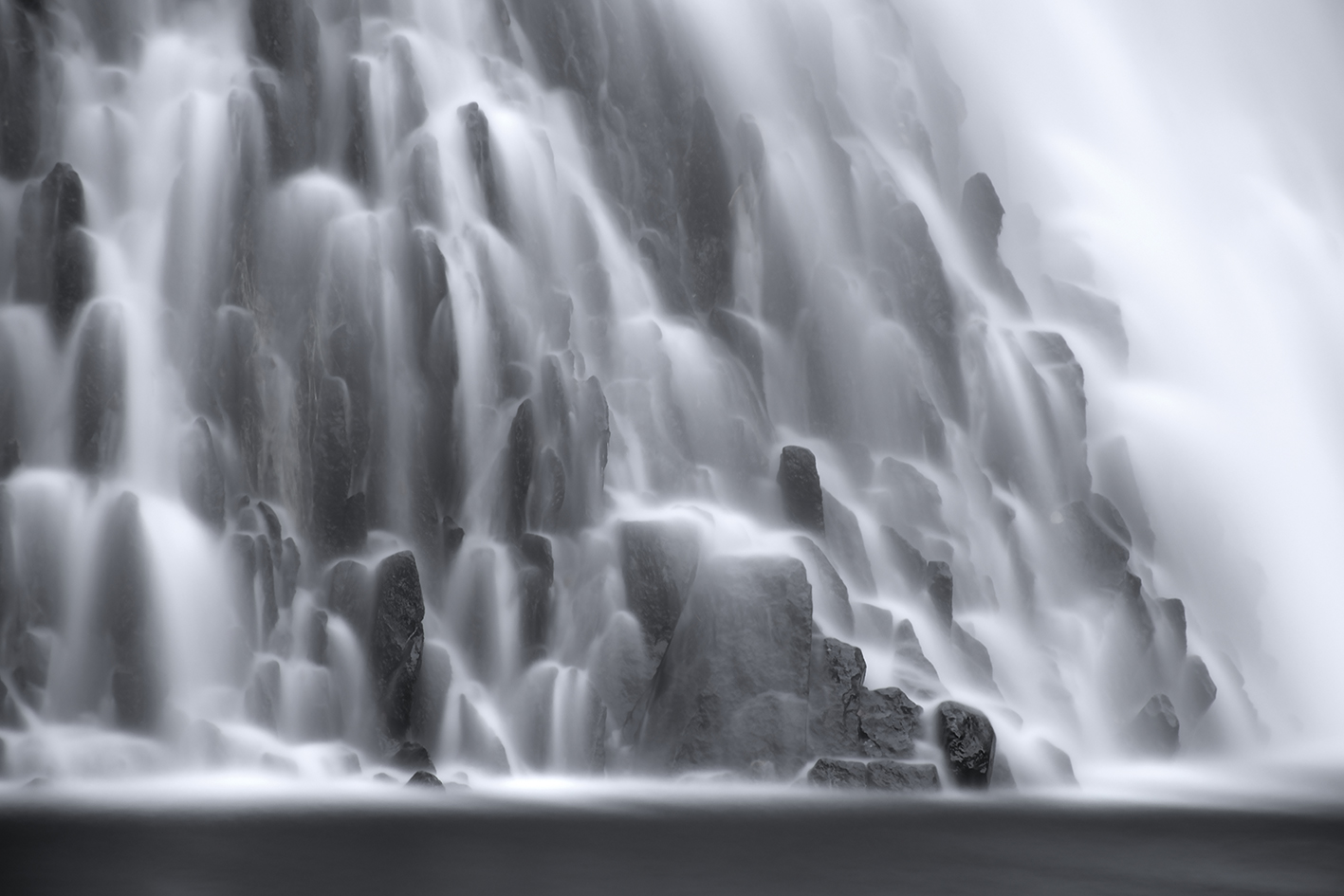 Basalt waterfall: long exposure on an Ardèche waterfall (Ardèche - November 2019)
© Émelin Dupieux