- Portfolio -
Sophie Delaporte
A smiling gaze, a cheerful voice. Occasionally a shadow passes, rapidly and imperceptibly, before the light returns. Sophie Delaporte's works are like her, sunny and vibrant, as well as so much more. 
Behind the joyful hope of color lies a world whose vibrations, complexity, clouds and threats we cannot control. We would like it to be beautiful, like a banner filled with optimism dancing in the wind, like the midday sun before the evening storm. But we take it as it is, head-on, in all the strength of its contrasts.
An artist with an extraordinary career path, Sophie Delaporte studied mathematics before enrolling at the prestigious Louis Lumière school in Paris and then working with Jean-Paul Gaultier, Balenciaga, Vogue magazine... "As a female photographer, I wanted to free fashion models from their status as exactly that. I wanted to make them move and dance with their clothes", she insists. The result is almost pictorial, watercolor-like images – a miracle for someone who long nurtured the secret dream of being a painter!
Sophie Delaporte pursues artistic experimentation, decompartmentalizing universes, using photography, installation or video as media for her imagination. She sees herself as a creator of poetic, organic and subversive images. Her installations of textiles, plastics and cut paper brandish the threat of a manufactured world that defies the fragility of reality. Intense moods with garish colors and chemical pigments form hybrid compositions with the subtle melancholy of Nature. Exposed to the force of natural elements such as water, air, sky, the works come to life and are transformed, born from the unpredictable poetry of the moment.
—
By Michèle Wouters
© Sophie Delaporte - Ephemeral Blue Partial Color Studies, 2019
Sophie Delaporte places her plastic, paper and fabric cut shapes at the heart of a natural environment criss-crossed by the elements. Wind, water and light play with the installations, creating living, ephemeral works immortalized by photography. None of the photos have been retouched. In March 2023, Sophie Delaporte will be exhibiting her Troubled Waters and Fragile Landscapes series in Paris.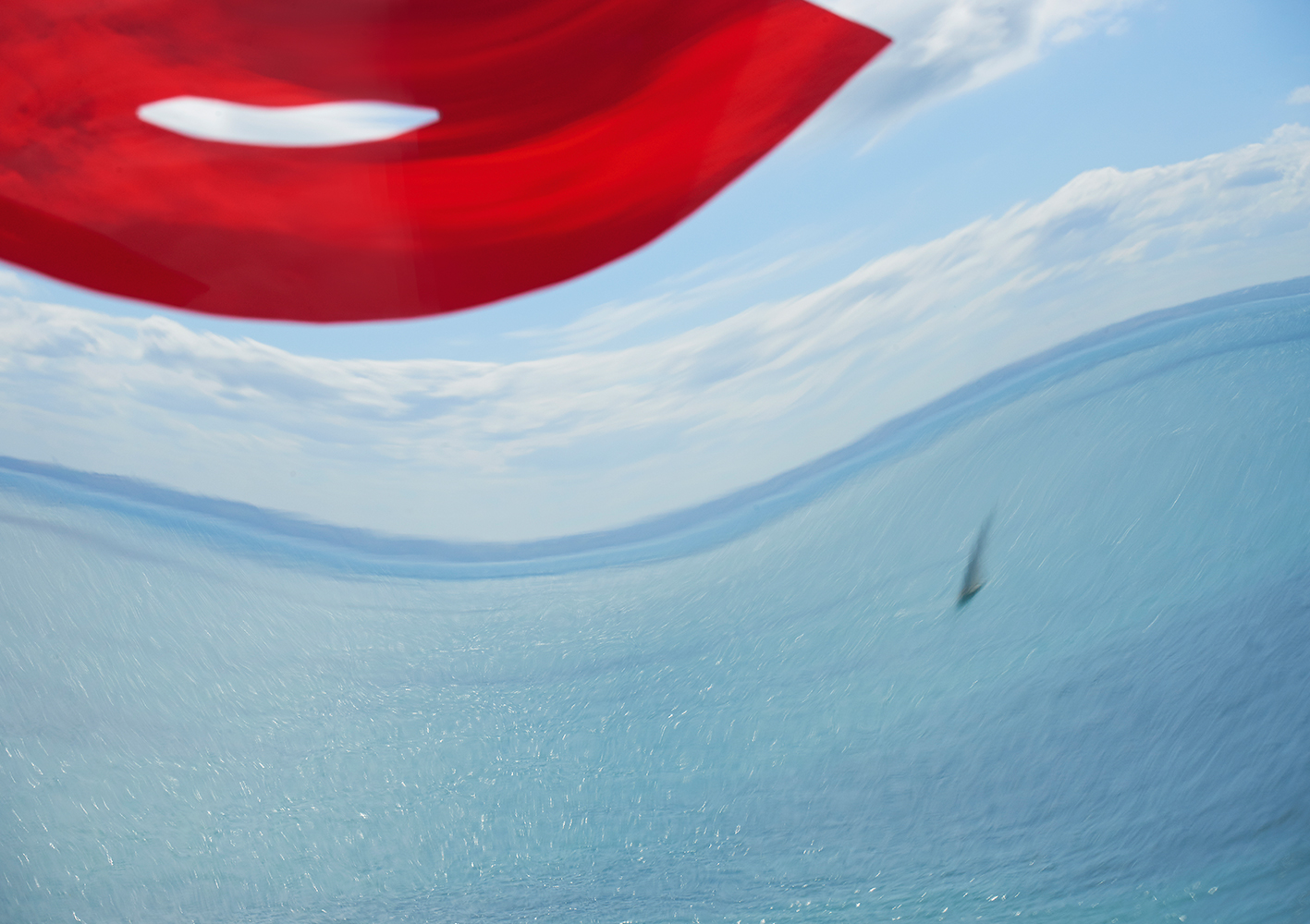 Red over Blue, Troubled Water series, 2020
© Sophie Delaporte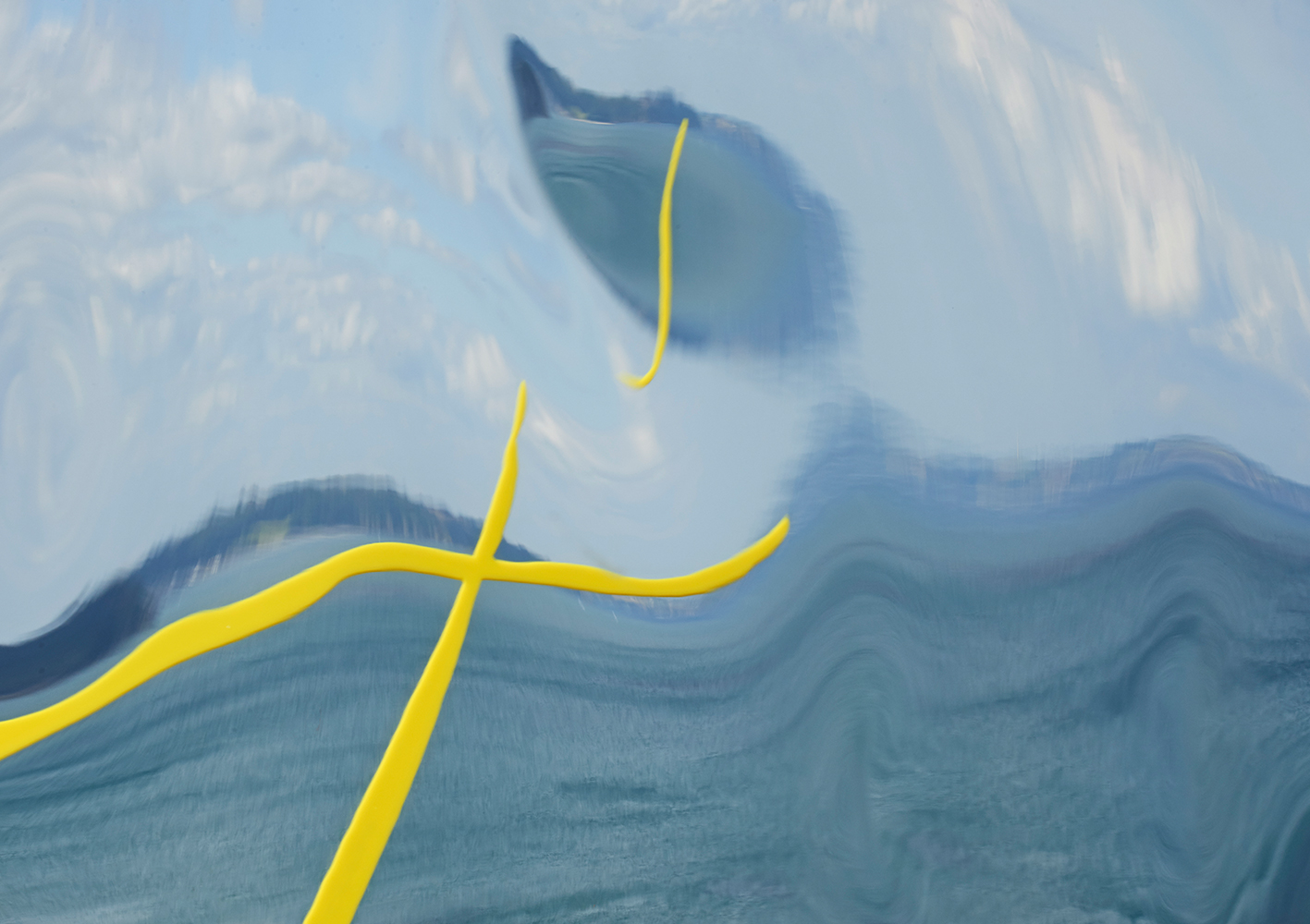 Yellow on Blue, Troubled Water series, 2020
© Sophie Delaporte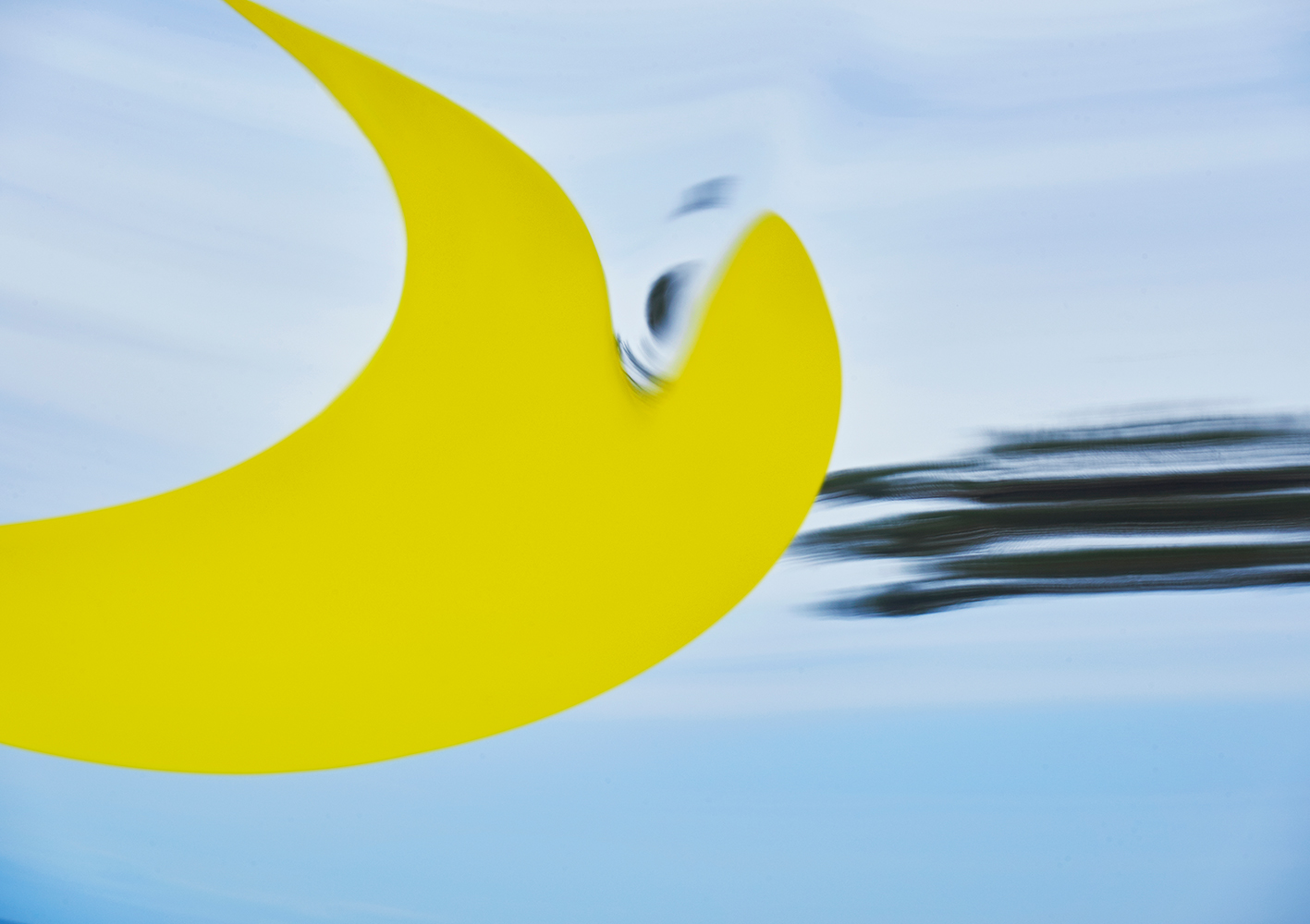 Black & Yellow,, Troubled Water series, 2020
© Sophie Delaporte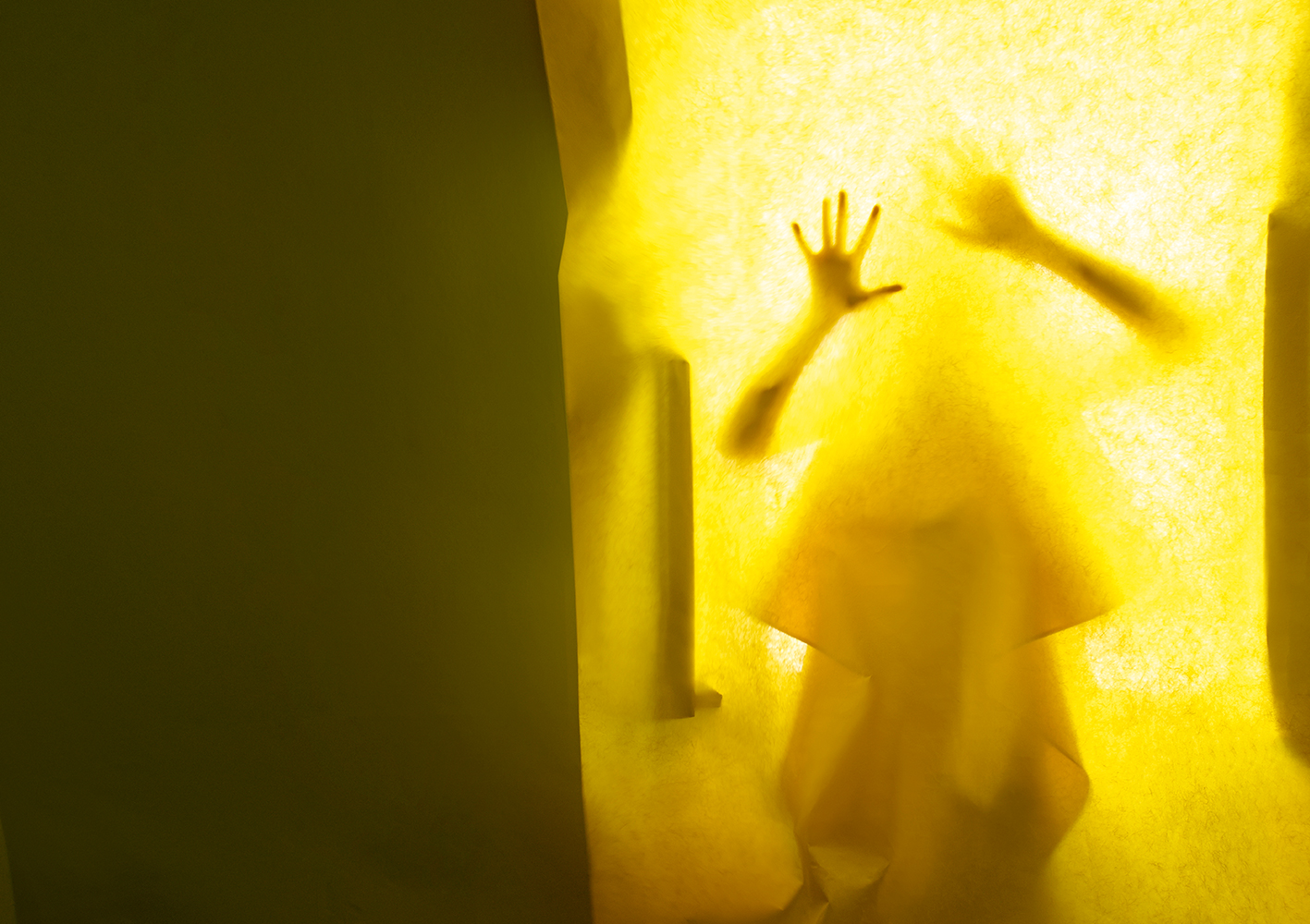 Color Abstract #10, 2015
The indoor Color Abstraction series expresses human vulnerability to the use of chemical pigments on fabrics.
© Sophie Delaporte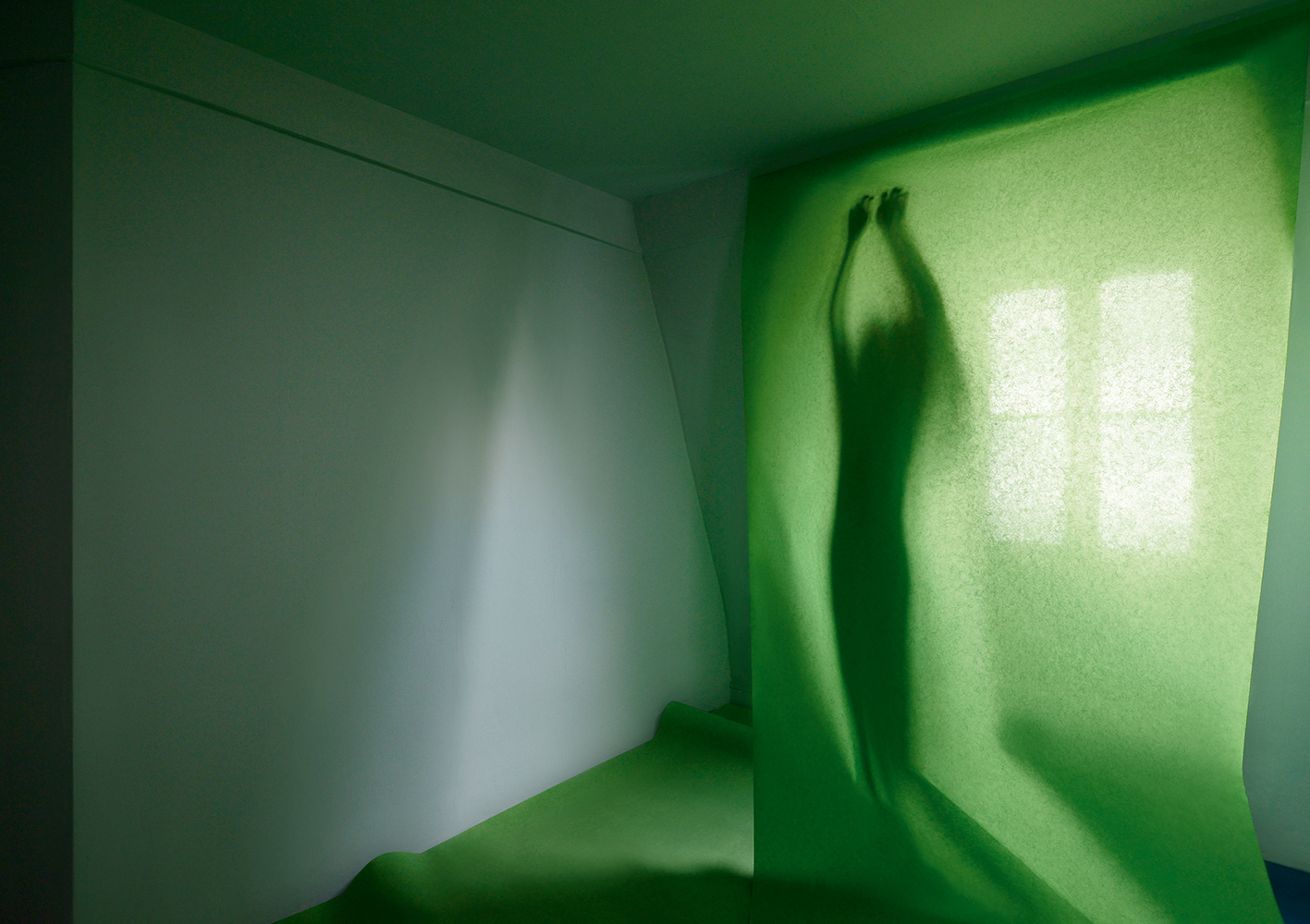 Color Abstract #2, 2015
The indoor Color Abstraction series expresses human vulnerability to the use of chemical pigments on fabrics.
© Sophie Delaporte
Orange window, Partial Color Studies, 2019
© Sophie Delaporte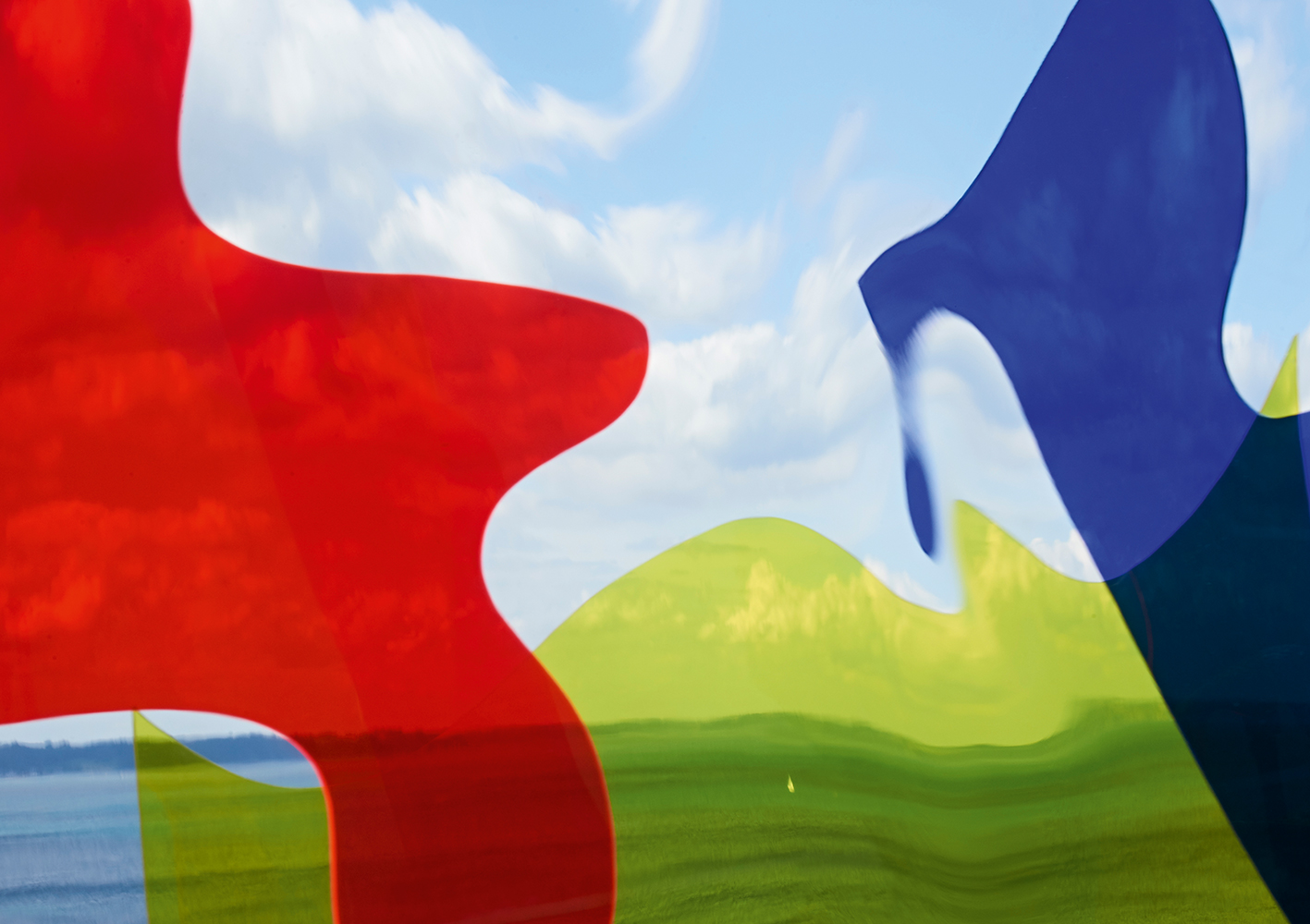 Blue, Yellow & Red, Troubled Water series, 2020
© Sophie Delaporte