- Art & creation -
Opera Gallery
Interview with Jordan Lahmi, Director of Opera Gallery Geneva.
Based in many of the world's most important art locations, Opera Gallery provides artists with international visibility and collectors with a subtle mix of emerging talent and established names in contemporary art.
How was Opera Gallery born?
The adventure began in 1994 with the simultaneous opening of two exhibition spaces in Paris and Singapore. The idea was to present emerging artists alongside more established names, which we continue to do today in all our galleries located in Geneva, Monaco, London, Beirut, Dubai, Hong Kong, Seoul, Miami, Aspen, New York and soon Madrid.
Why did you choose the name Opera Gallery?
Our international vocation required a name that would be equally effective in all languages. The word "Opera" perfectly meets this requirement, while also literally meaning "work" in Latin. Moreover, the founder, Gilles Dyan, is a great opera lover and the first Parisian gallery was located right next to the Garnier Opera House... For all these reasons, this name was an obvious choice!
How does your collaboration with the artists work?
We accompany them in order to promote them, to place their works at the forefront of the artistic scene and to guide them in their development. We advise them, support them and sometimes stimulate them. At times we even criticize them, yet we all admire the artists we represent. We have been following some of them for more than 20 years, thus inevitably developing human ties over time that go beyond the "purely professional" and that count just as much as our business relationships. The more trust we build between us, the more fruitful the collaboration becomes.
What kind of collectors do you reach?
We welcome a wide range of visitors, because we are committed to spreading art on a large scale. We pay a lot of attention to the quality of the works we offer, as this is a determining factor in building public loyalty. In our galleries, we meet connoisseurs as well as informed collectors: people who come purely for visual and intellectual pleasure; and others who enter with the aim of buying. We respect all of them. While the most experienced know exactly what they want, complete novices need to be advised and guided in their choices before in turn becoming discerning collectors who in some cases will own museum collections.
Are they different from one location to another on the international scene? 
I would say less and less so. The art market audience has considerably widened and is more and more informed. New technologies have largely contributed to the globalization of art. Even though nothing beats the physical experience of a work, it is now possible to discover everything on the internet and social media. During the pandemic, taking example from the major auction houses, we have created "viewing rooms" and virtual exhibitions that have greatly increased the international visibility of our artists.
What are the main trends in the market and how do you see it evolving in the years to come?
The art market is doing extremely well, as is evidenced by the latest sales held by the major auction houses. This healthy status can be seen both with regard to contemporary works – some of which are reaching stratospheric prices – and those of established artists. On our side, while most of our spaces were closed during the public health crisis, we achieved excellent results and the future looks just as bright. Online sales, which exploded during the pandemic, continue to grow. The digitalization of sales and artworks is becoming well-entrenched, notably with the emergence of "NFT" platforms and sales in cryptocurrencies. Nonetheless, at a time when the market is booming, I believe that our role as advisors to collectors and artists is more important than ever.
You exhibit exceptional works at La Réserve Genève and La Réserve Paris. How did you come up with the idea of offering this experience?
These establishments are beautiful settings for our works and magnificent exhibition alternatives. The public likes to be in contact with art in the heart of living spaces. Our understanding and appreciation of an artwork differs greatly according to the place where we encounter it. The space, the light, the tactile and olfactory qualities of the materials and the environment provide the viewer with a completely different experience from that of a gallery or a museum, a reality that is extremely interesting and much appreciated.
—
Based on an interview by Michèle Wouters
Photo © P. Bitz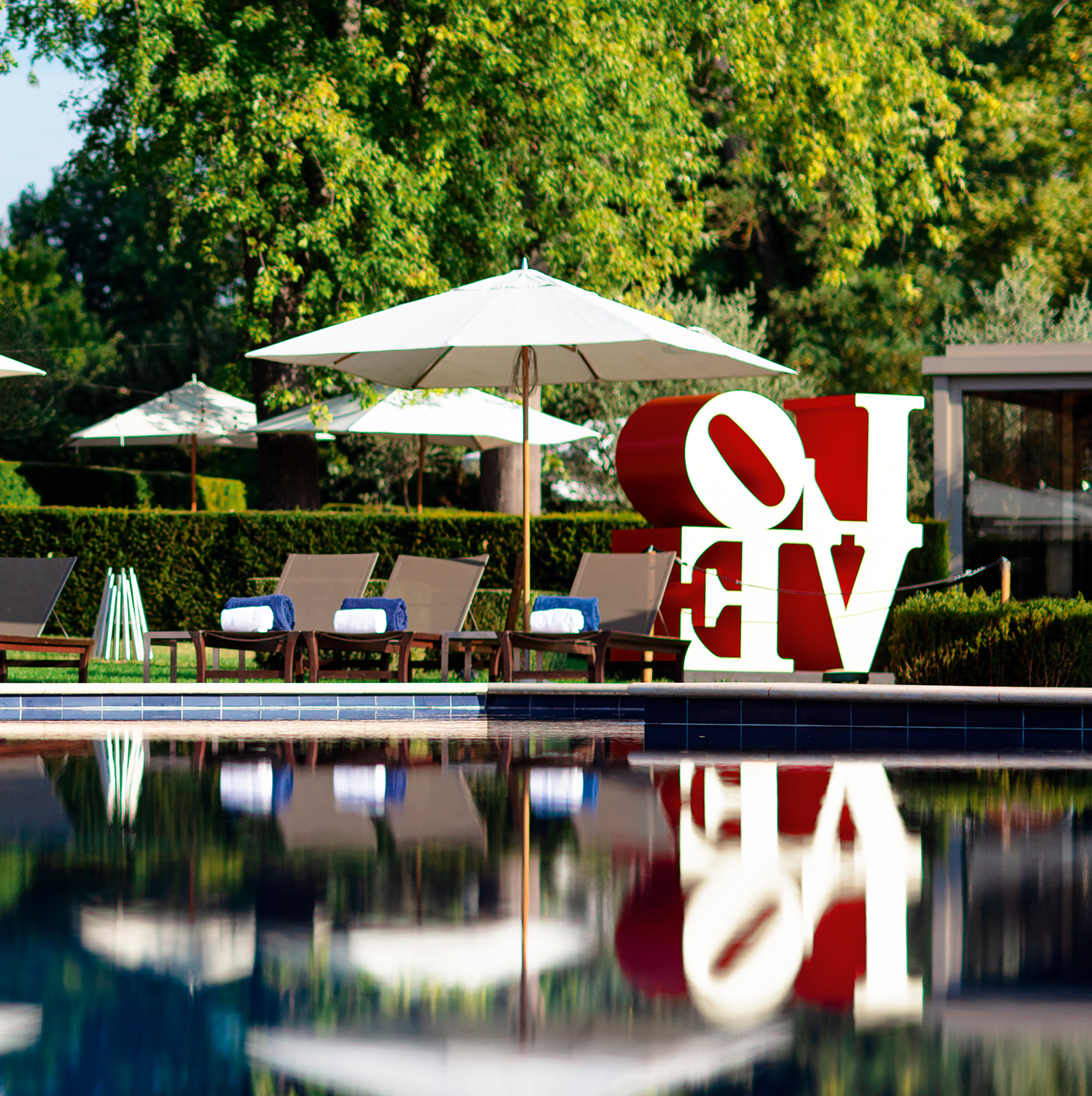 Love (Gold faces – Red sides), 1966-2000
© DRobert INDIANA . Painted aluminum . 182.9 x 182.9 cm . La Réserve Genève – été 2019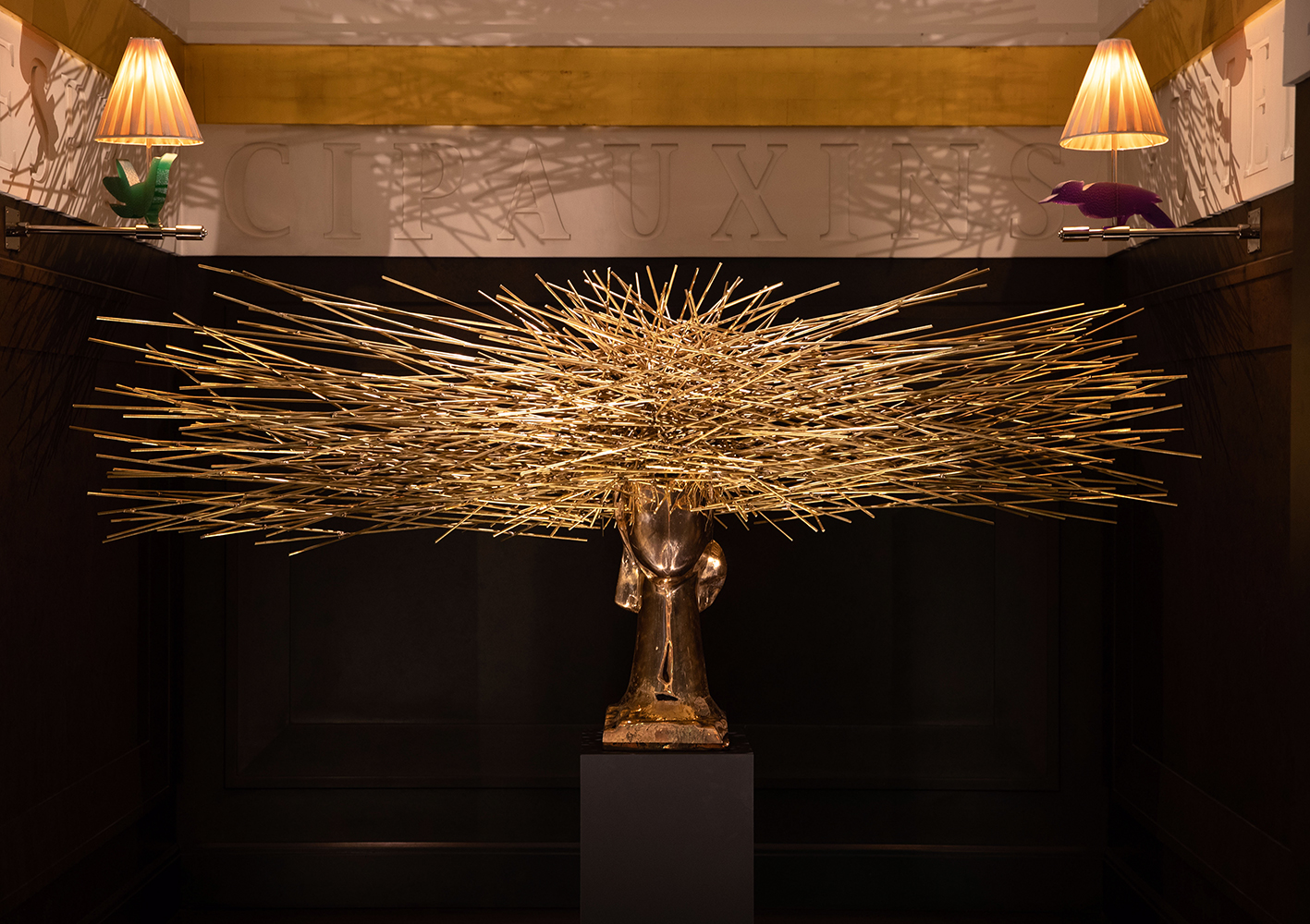 Clio Dorada, 2018
© Manolo VALDÉS . Bronze with gold patina . 114 x 255 x 90 cm . La Réserve Genève – été 2019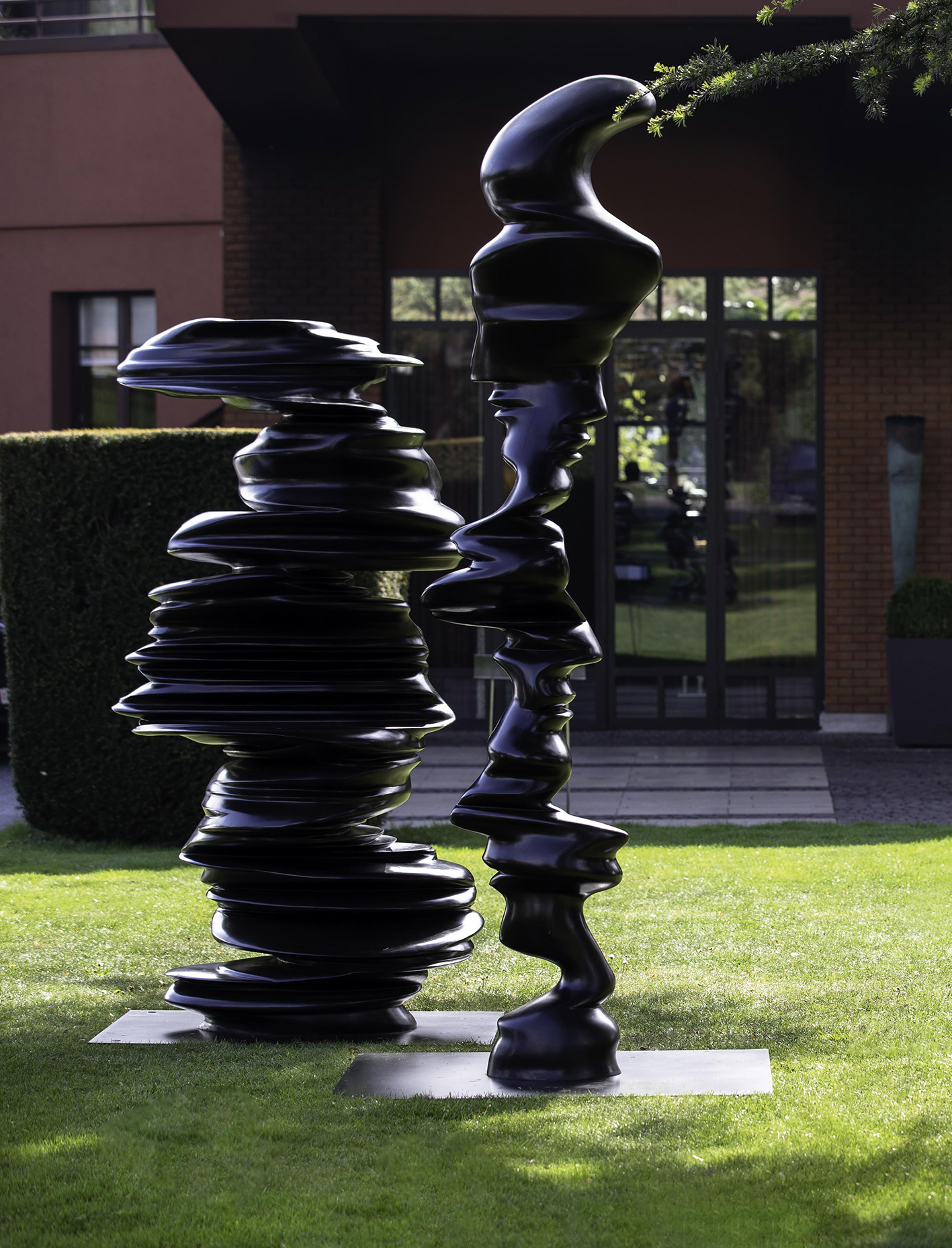 Out of Sight, Out of Mind, 2003
© Tony CRAGG . Bronze . 300 x 135 x 150 cm . La Réserve Genève – été 2019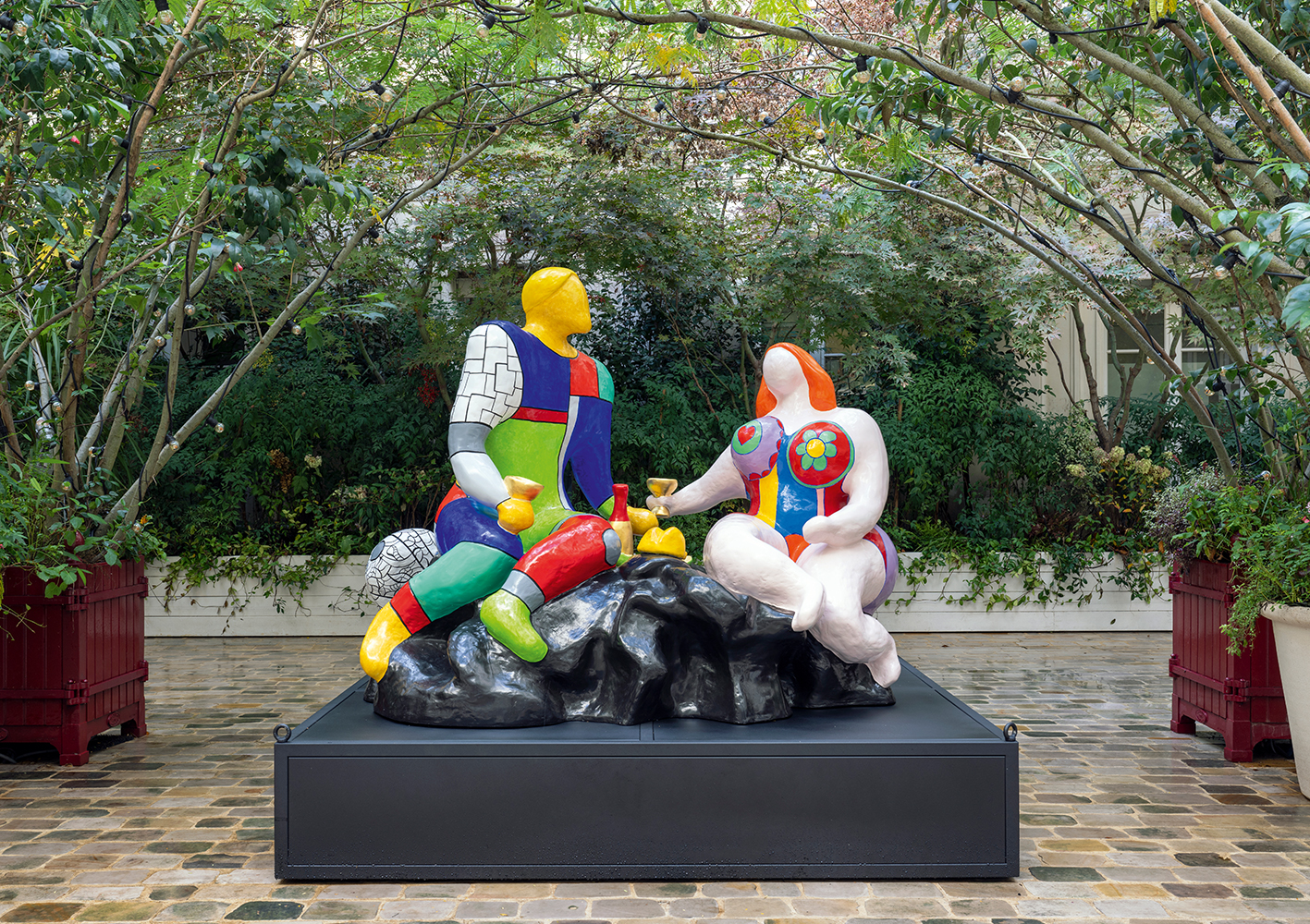 Adam et Eve, 1985
© Niki de SAINT PHALLE . Polyester et fibre de verre peinte . 154 x 185 x 158 cm . La Réserve Paris – automne 2022