- Design & creation -
Emilie Faïf
THE DARING to never be anywhere one is expected to be
Artist and visual designer Émilie Faïf explores a universe pervaded by an incredible sense of freshness and originality. Beneath her touch, materials move, fly and breathe. Her vision of the world exudes a deliciously light-hearted, optimistic spirit.
Her boundless gentleness conceals immense inner strength – which she definitely needs in order to give shape to the ideas flowing from her imagination. For Émilie, artistic daring lies first and foremost in the approach taken, since creating implies innovating, taking risks and experiencing the discomfort of the unknown. Daring also lies at the very heart of the creative process and of finding ways to deal with the inherent constraints of each project. "Limits are not a hindrance, on the contrary" says Émilie Faïf. "They stimulate me and make me want to circumvent them, to go in the opposite direction." When the Cité de la Mode et du Design in Paris commissioned a work on the theme of birds, she turned her back on all formal imagery and proposed a sound installation inspired by bird calls.
Never where one expects to find her, she has invented for Isabel Marant an array of magnificently poetic scenography effects, which hit the streets in fascinating window displays, slide their way into apparel and offer stunningly inspired extensions of the dresses themselves. For the 150th anniversary of Printemps, she created an immense flower made of honeycomb fabric, billowing under the fascinating effect of a fan. And her luminous cloud consisting of 17 meters of fabric levitating in a chapel in Toulouse, remains a source of perpetual astonishment. Dedicated to dialogue with places and people, she also recalls this highlight, experienced in a launderette in Amsterdam, where her work greeted an audience come to do their washing, rather than admire a contemporary art work! Over and above the artist's imagination, daring also lies in the incredible courage she requires to complete monumental works of this nature. "And that particular daring can be measured by the number of sleepless nights!" she concludes.
Latest projects:
Émilie Faïf is currently working with Hermès on a display window project for this fall. She is also getting ready for an exhibition at the Onde Art Center in Velizy; as well as continuing a scenography adventure with choreographer, Marion Muzac. Meanwhile her bird calls are preparing to fly off across the world…
Images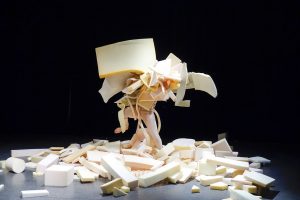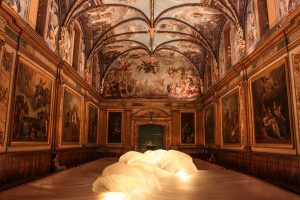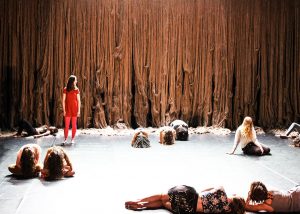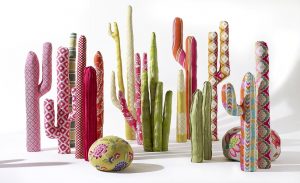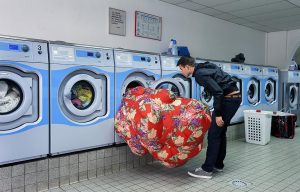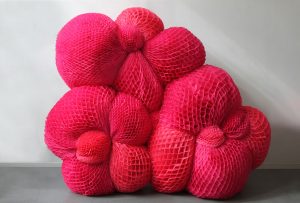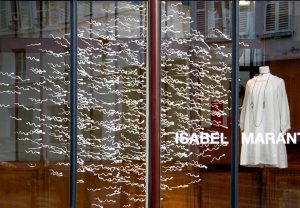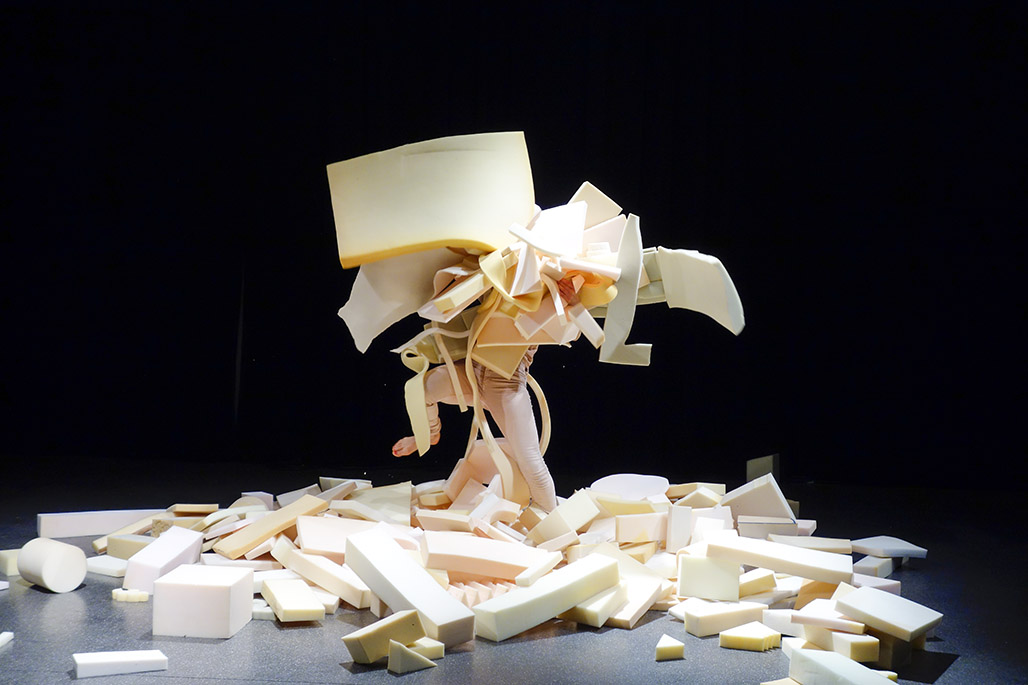 Remous, co-directed with the choreographer Katalin Patkaï - 2015, © J. Gros-Abadie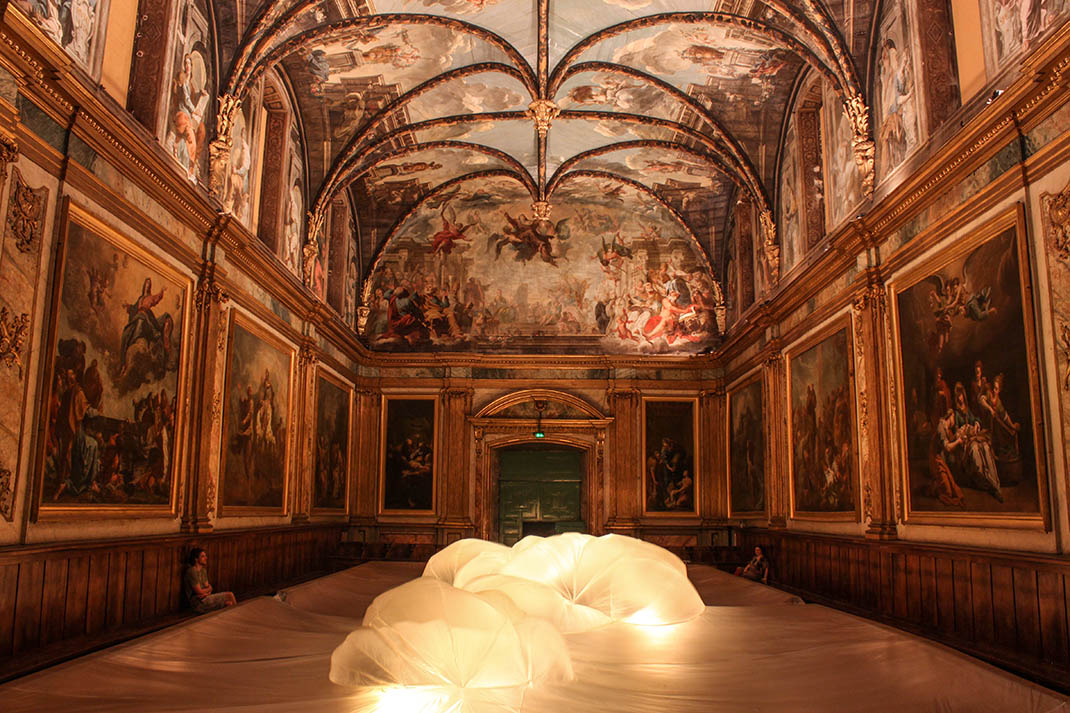 Nuage, inflatable installation - Chapelle des Carmélites, Toulouse, 2014, © N. André
Hair, scenography for Ladies first by choreographer Marion Muzac - 2016, © E. Faïf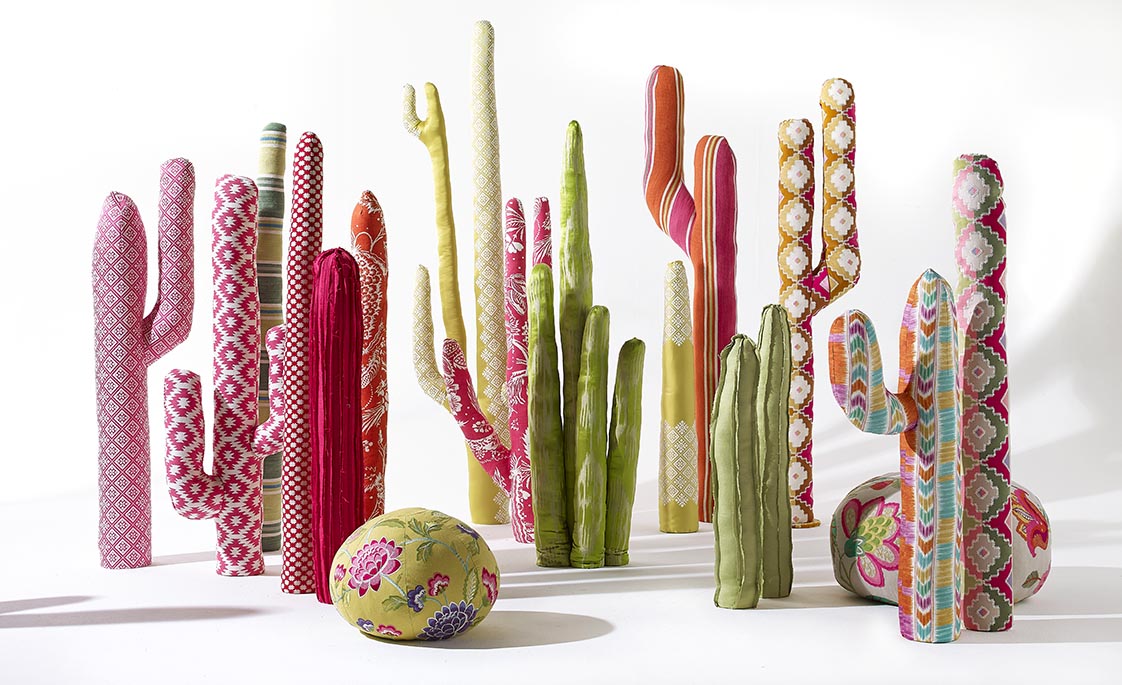 Cactus, installation for textile publisher Manuel Canovas - 2014, © F. Vasseur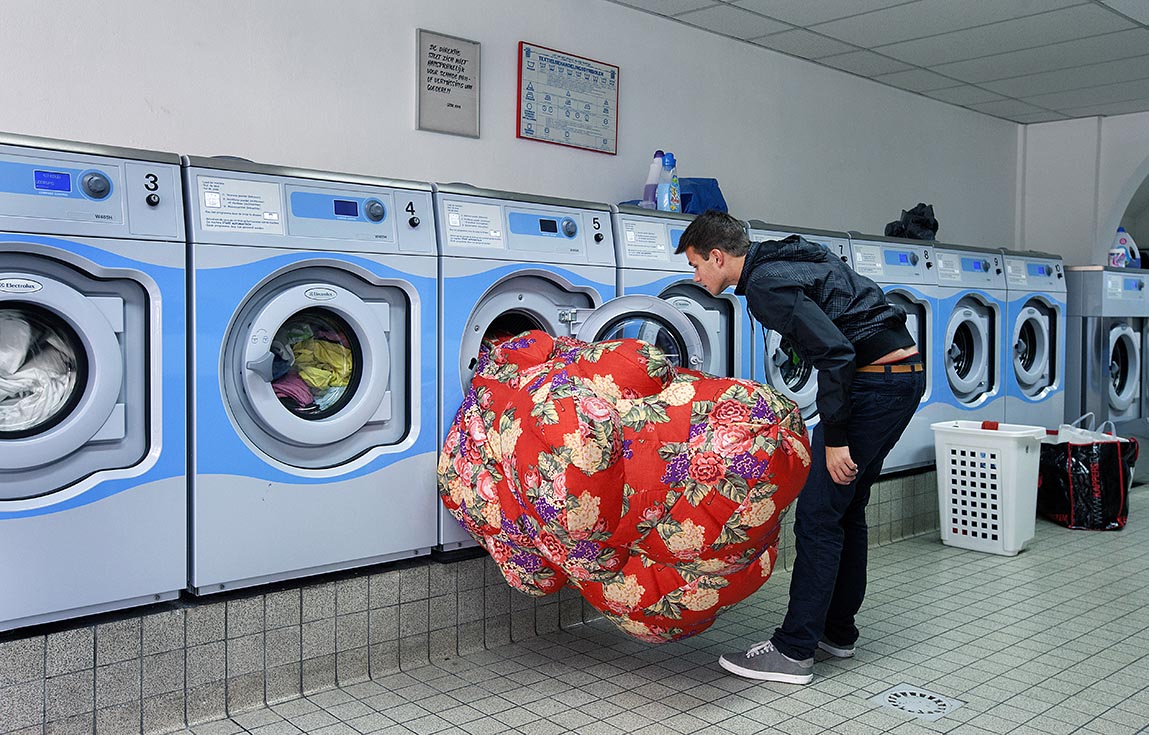 Lavomatic, inflatable sculpture - Amsterdam, 2013, © G. Jan Van Rooij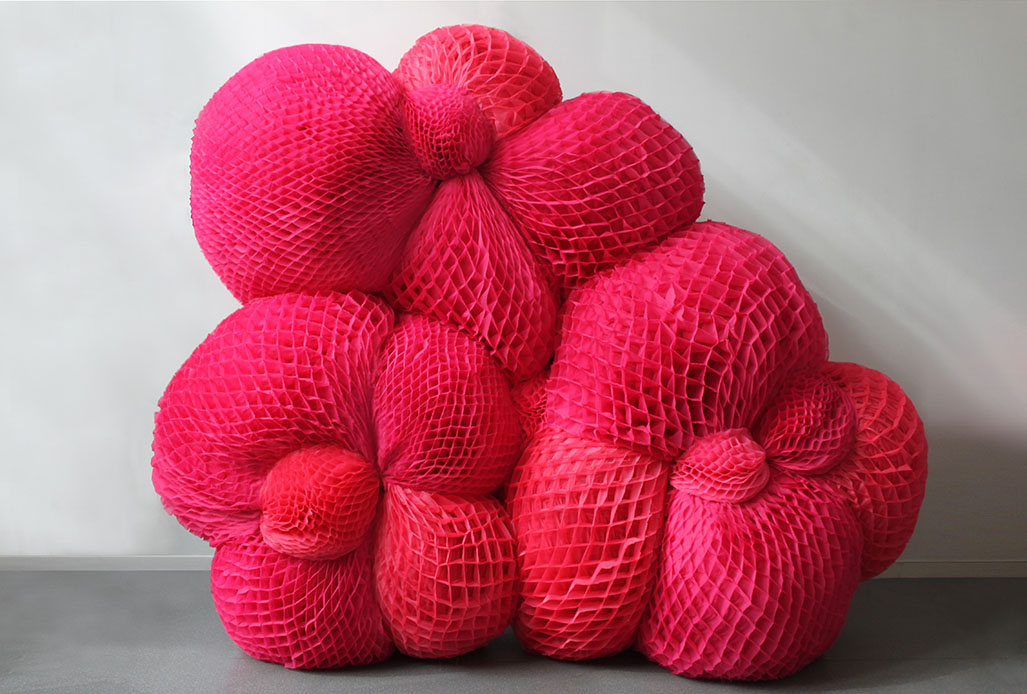 Inflatable textile sculpture to celebrate the 150th anniversary of Printemps Haussmann - 2015 © N. André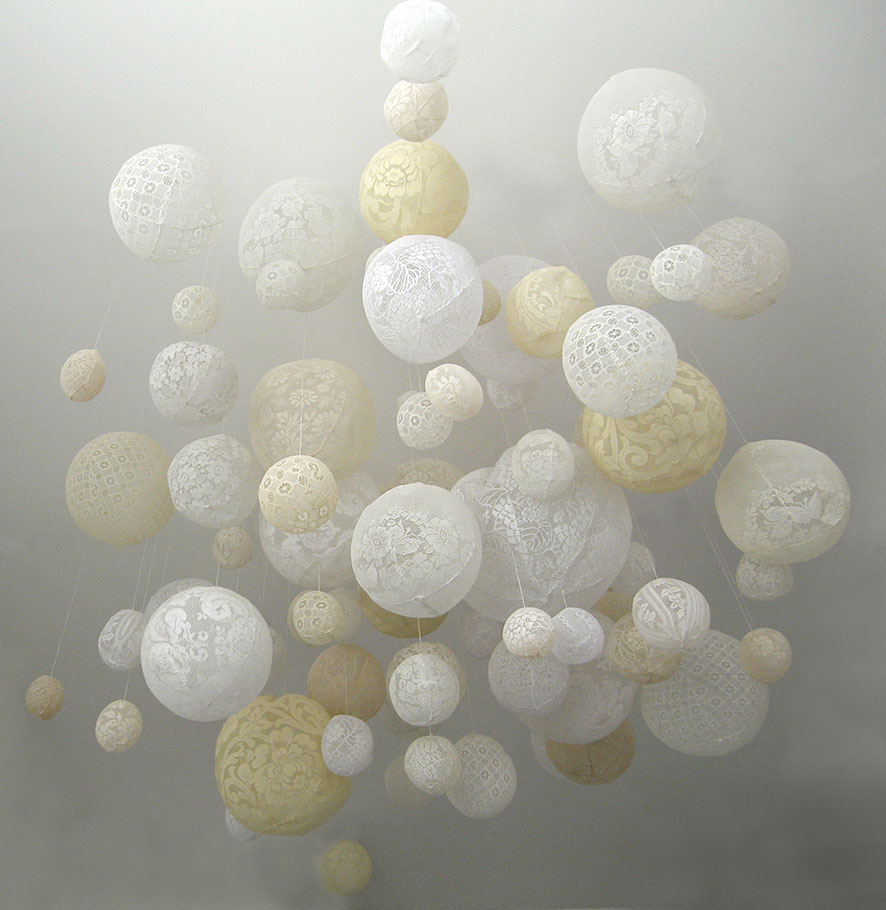 Nuage, lacework textile installation - 2005, © E. Faïf
Birds, sound installation - Cité de la Mode et du Design, 2015-2016 © S. Lehuédé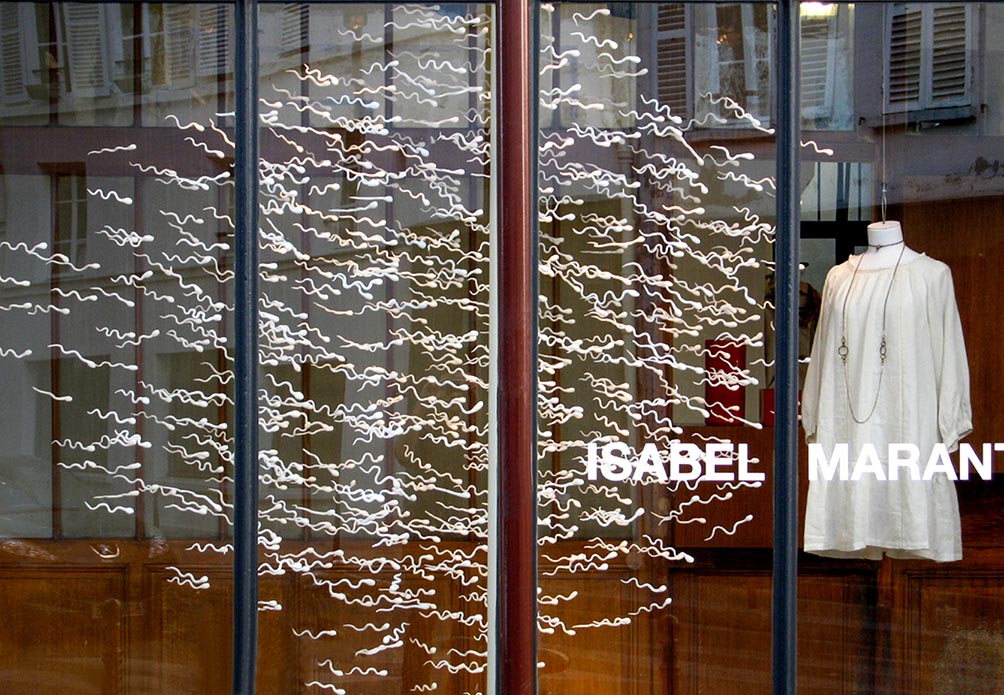 Sperm, installation in the windows of fashion designer Isabel Marant - 2007, © N. André.