- Portfolio -
Joe Bunni

Oceans of emotions
A qualified DENTIST by profession, passionate photographer and champion of the underwater world, Joe Bunni returns from his expeditions with breathtaking images demonstrating wild BEAUTY and raising awareness of its fragility.
In 2011, he received the highly prestigious BBC Veolia Environnement Wildlife Photographer of the Year award for his impressive and much-publicized "Sa majesté l'ours polaire" (His majesty the polar bear) photograph. That same year, he published +/- 5 Meters with SOS OCEANS Publishing, a book that was presented to all heads of state at the G20. At COP 21, his work was recognized at a Parisian exhibition at the Géode and subsequently, television channel Arte devoted a documentary series to him that reached several million spectators. A great reward for this "eco-awareness" knight, who in 2006 created "SOS Oceans" with a number of volunteers, an association that is today supported by UNESCO and the Prince Albert II of Monaco Foundation. This exceptional photographer experiences his greatest joys under the sea, such as with a whale shark from which he removed a hook and who stayed with him constantly for six hours; a manatee that took his hand to be stroked; or the 33-meter blue whale that fixed him with its small-eyed gaze after treating him to a bit of fin beating to ensure that he kept his distance.
Not to mention the famous moment of grace that he shared with one of the most powerful predators on the planet, a young polar bear with a playful temperament that played with him like a puppy, looking at itself in the lens mirror and actually putting its nose to the camera! "When you exit the water after connecting like this with animals, you weep for joy" he says. Last summer, Joe Bunni encountered another kind of joy that was just as fulfilling in Indonesian Papua. He succeeded in bringing together 13 village chiefs receptive to the idea of
challenging the local ancestral practice of hunting the leatherback turtle (threatened with extinction) in return for support in creating goat farms and even possibly developing marine parks to observe these 200 kilogram mammals in idyllic settings
Joy? Joe Bunni also knows how to share it, notably with his patients, who are delighted to be treated by the most adventurous dentist imaginable, as they watch a flow of dreamy images screened on the ceiling!
by Michèle Wouters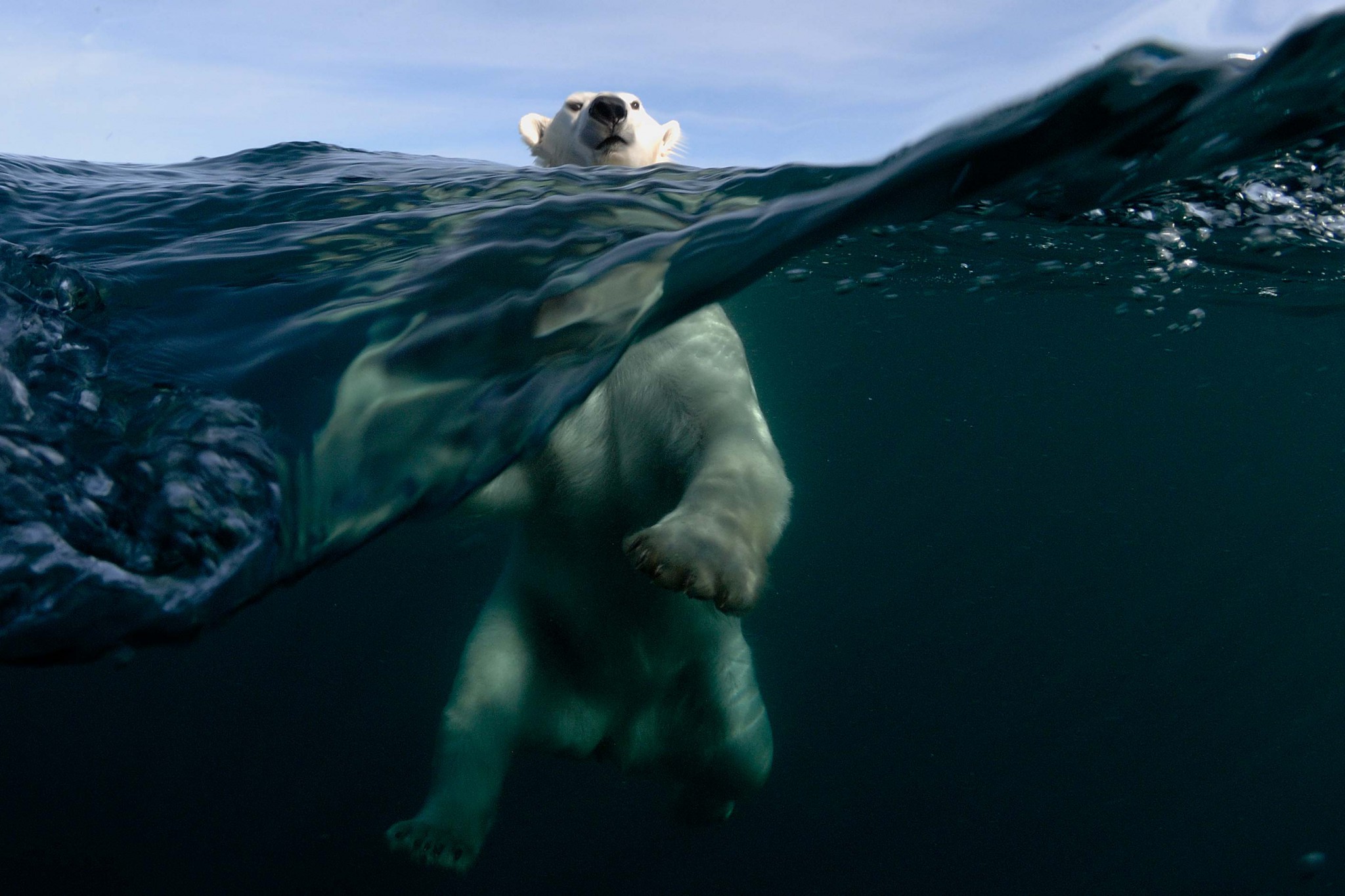 Polar bear, Repulse Bay, Nunavut, Canada.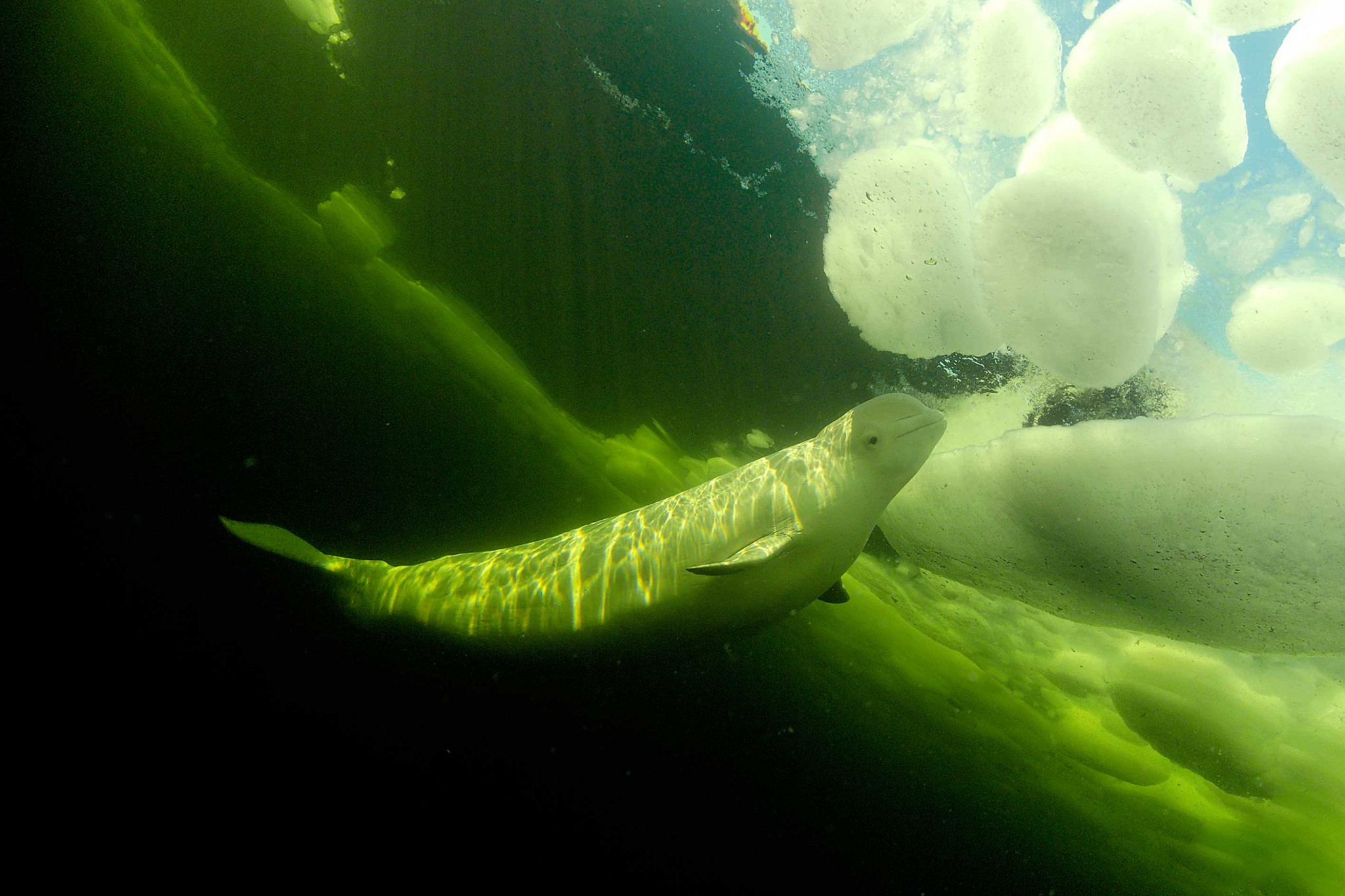 Beluga or white whale, White Sea, Russia.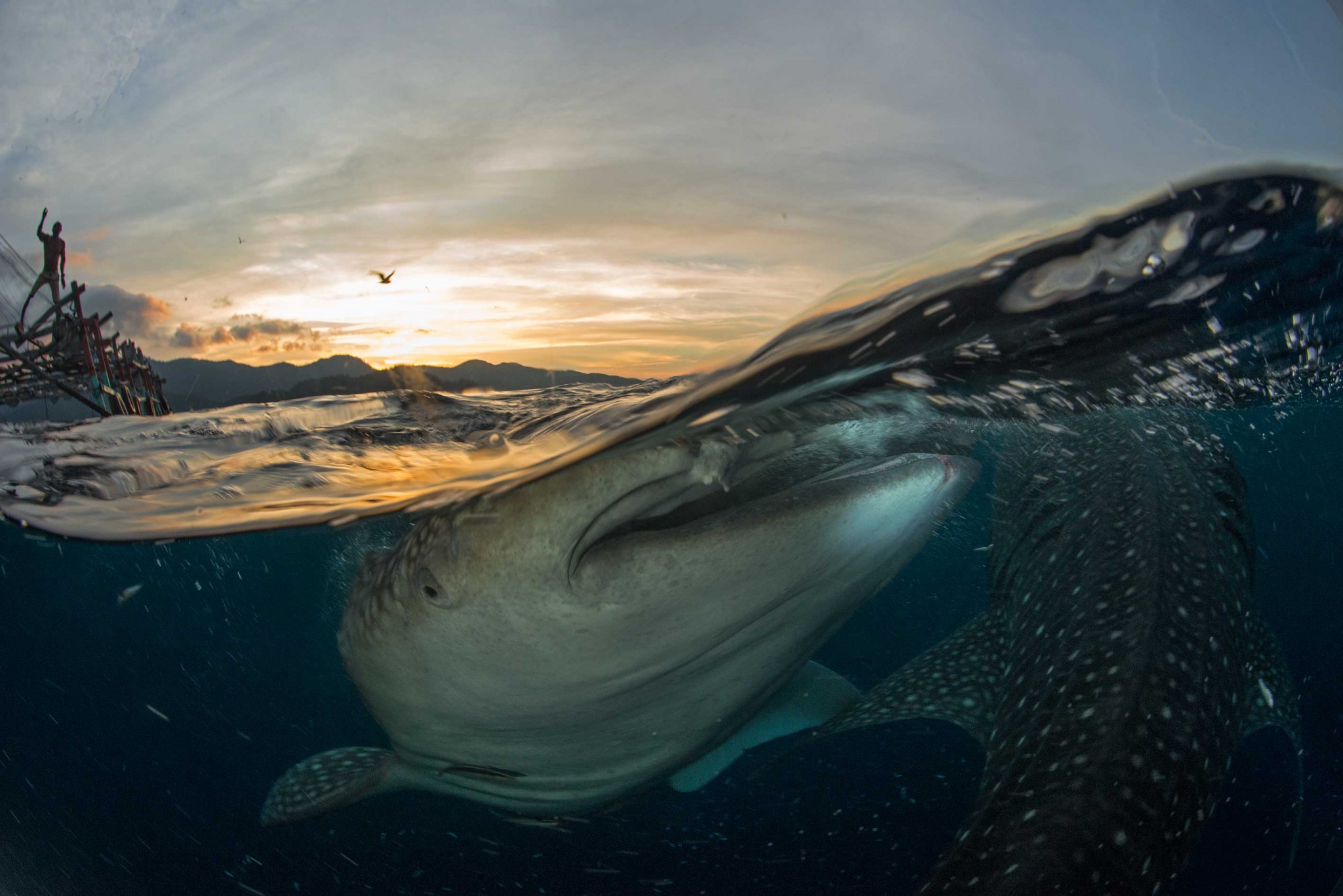 Two whale sharks at sunset, Cenderawasih Bay, Raja Ampat, Indonesia.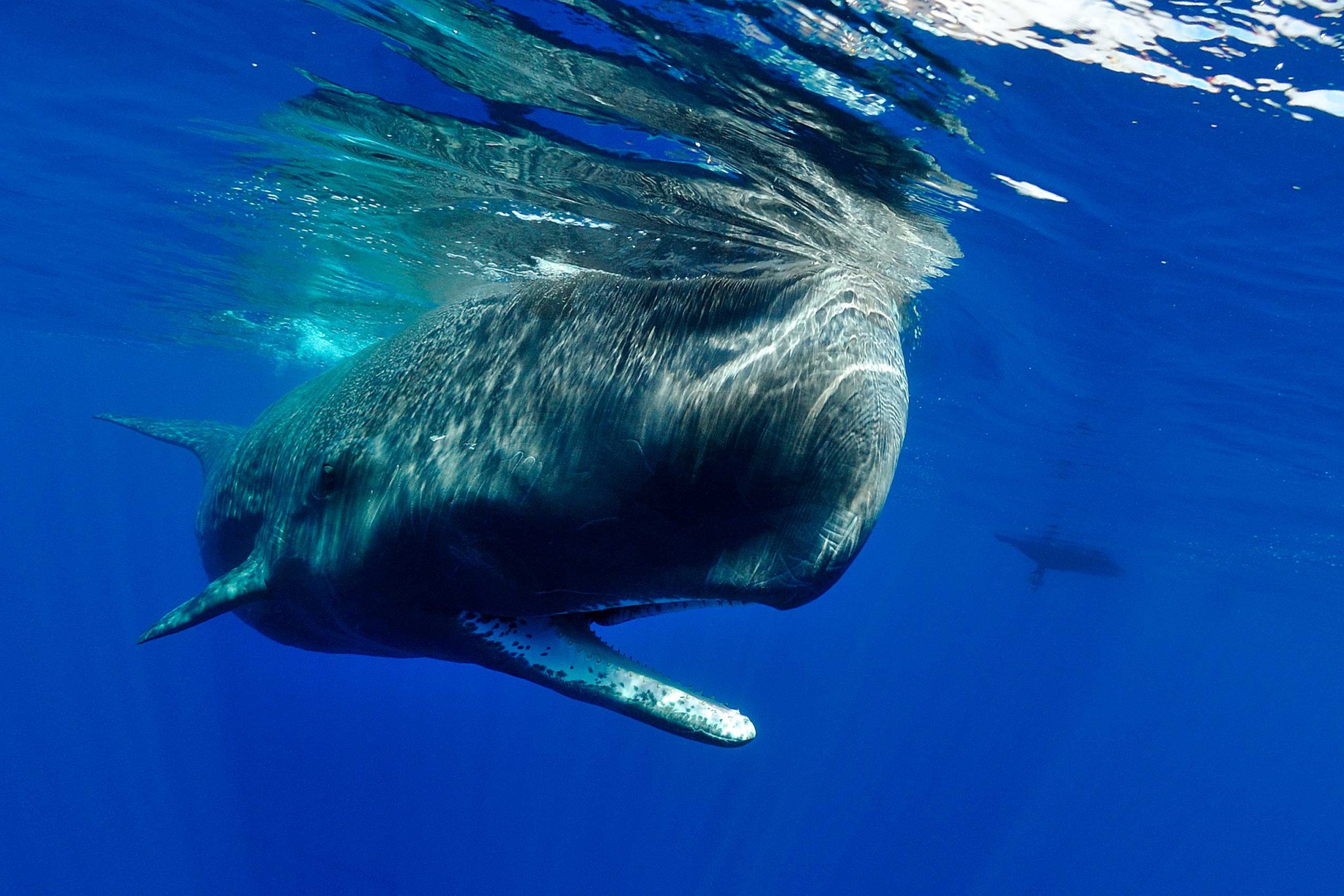 Sperm whale, the Azores, Portugal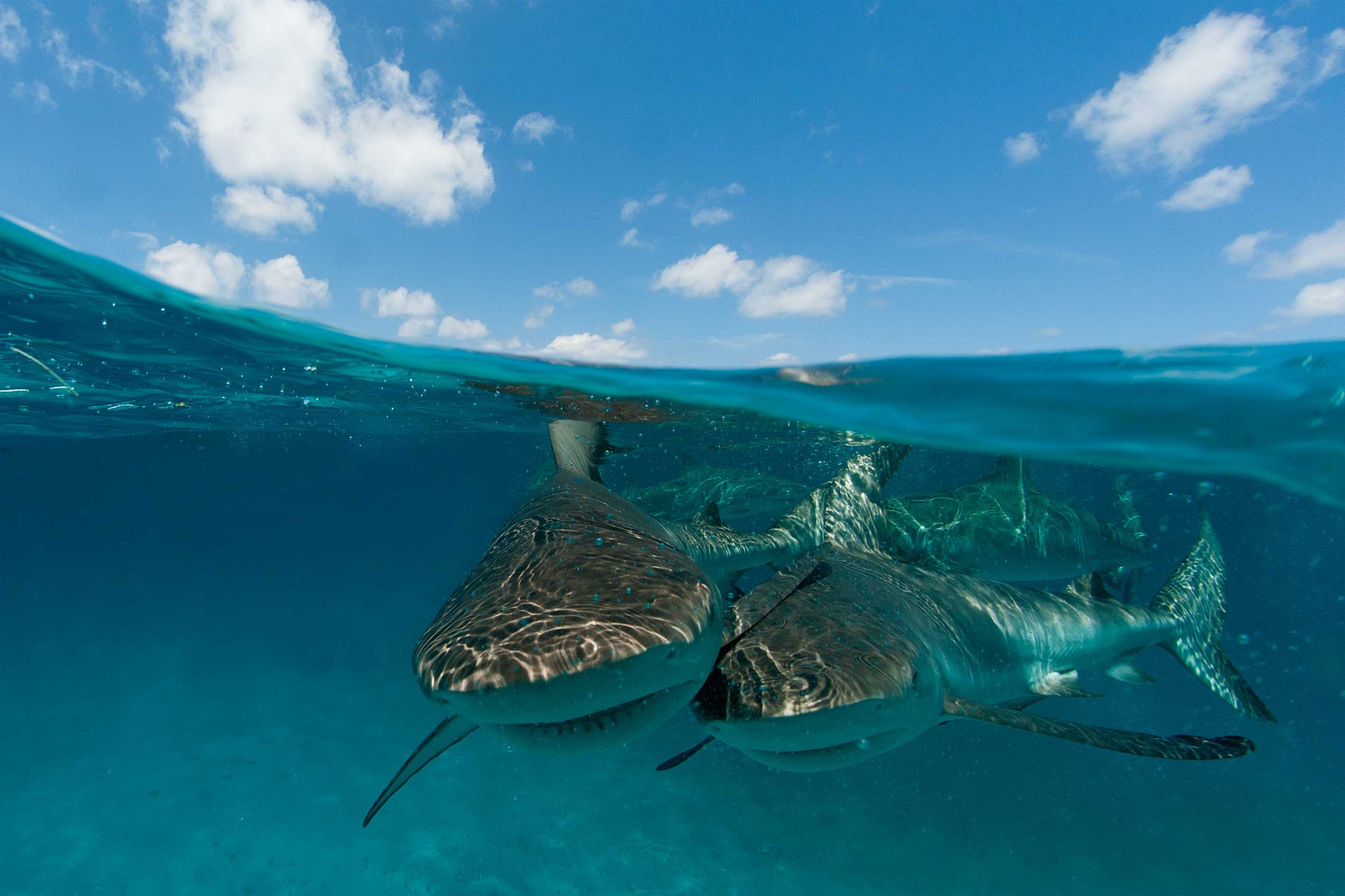 Caribbean reef sharks, Caribbean Sea.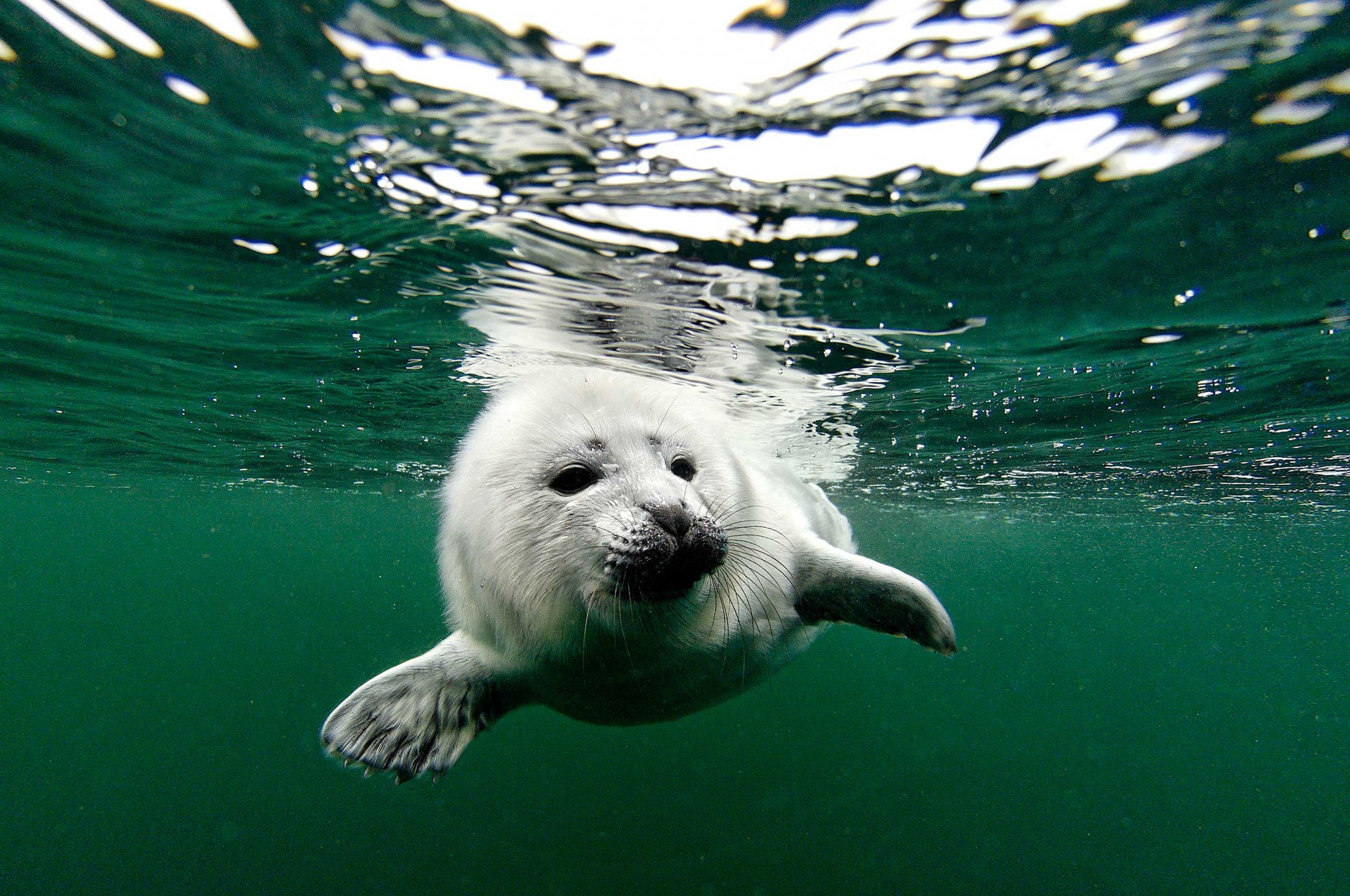 Bébé phoque, appelé blanchon au Québec