- Fashion -
ALEXIS MABILLE
Style
Mischievous, happy and deliciously frivolous, the ALEXIS MABILLE approach to fashion twists codes, plays with styles and shines on the runways.
What sparked your passion for fashion?
Sewing is a family tradition and I've been wielding a needle since I was six years old! Even before I began my studies in the field, I did an internship in the Nina Ricci atelier where I stitched seams and hems for stunning evening gowns. That truly fascinated me. Later, I joined Dior to work on costume jewelry with John Galliano. I spent ten years there, a totally crazy decade of wild projects. In 2005, I created my own apparel brand while continuing to design 'accessories' for Yves Saint Laurent and Lancôme.

Which were the first garments to bear the "Alexis Mabille" label?
Unisex trousers! I found 'men's' models terribly boring, which inspired me to come up with a collection combining the creativity of women's clothes with various textures and technical features derived from the masculine side of the business. I love navigating between different worlds, such as by reworking a tuxedo in feminine colors, supple and soft materials such as crepe, maintaining its structure while making it comfortable and relaxed… It's all about mixing aesthetic codes.   

Since 2010, you've been an official member of the Chambre Syndicale de la Haute Couture Parisienne. Has this influenced the way you work?
Most of the difference lies in the fact that within the world of haute couture, we can spend a great deal more time on a piece of clothing and enjoy the freedom of doing things that would be unthinkable in ready-to-wear. Atelier-based work is brilliant because it provides scope for all manner of excesses. Nothing curbs creativity, apart from the date of the next runway show!

Does your authenticity mirror your sincerity?
I'm necessarily sincere, in that the fact of creating my own label has meant I have not had to take on the 'mantle' of another designer. I do what I like with the people I've chosen, in the most transparent possible manner. So naturally what I express is personal and the result is authentic.


How do you dream up your collections?
Unlike some designers, who need to do a lot of reading and research on a given theme, I create in all kinds of directions simultaneously. I begin by drawing skirts, dresses and trousers. Once my wardrobe has been thus outlined, I work on colors, embroidery, fabrics and prints. It is then that the narrative and the consistency of the collection takes shape naturally, because there is an unconscious logical connection between ideas. But I need to enjoy unbridled creativity at the start of the process.

How did your super-famous bowtie come about?
I initially created it as an accessory for my unisex collections. I hadn't even thought about selling it, but it proved so popular that I interpreted it through several series and we were stunned by how successful they proved. Everyone wanted one! 'Colette' even created entire window displays with these items. These days I love seeing something that had become a somewhat outdated accessory being worn by 20-year-olds!

What most inspires you about a woman?
Her attitudes, her personality. From the over-the-top glamour of Dita Von Teese to the relaxed charm of Jane Birkin, I love women who accept themselves and are in touch with the masculine side of their character, even in full make-up!

And who would you dream of dressing?
The Queen of England! It would be great fun but is not going to happen for reasons of protocol… But I definitely can't complain, since I'm lucky enough to dress some truly amazing women.

Based on an interview by Michèle Wouters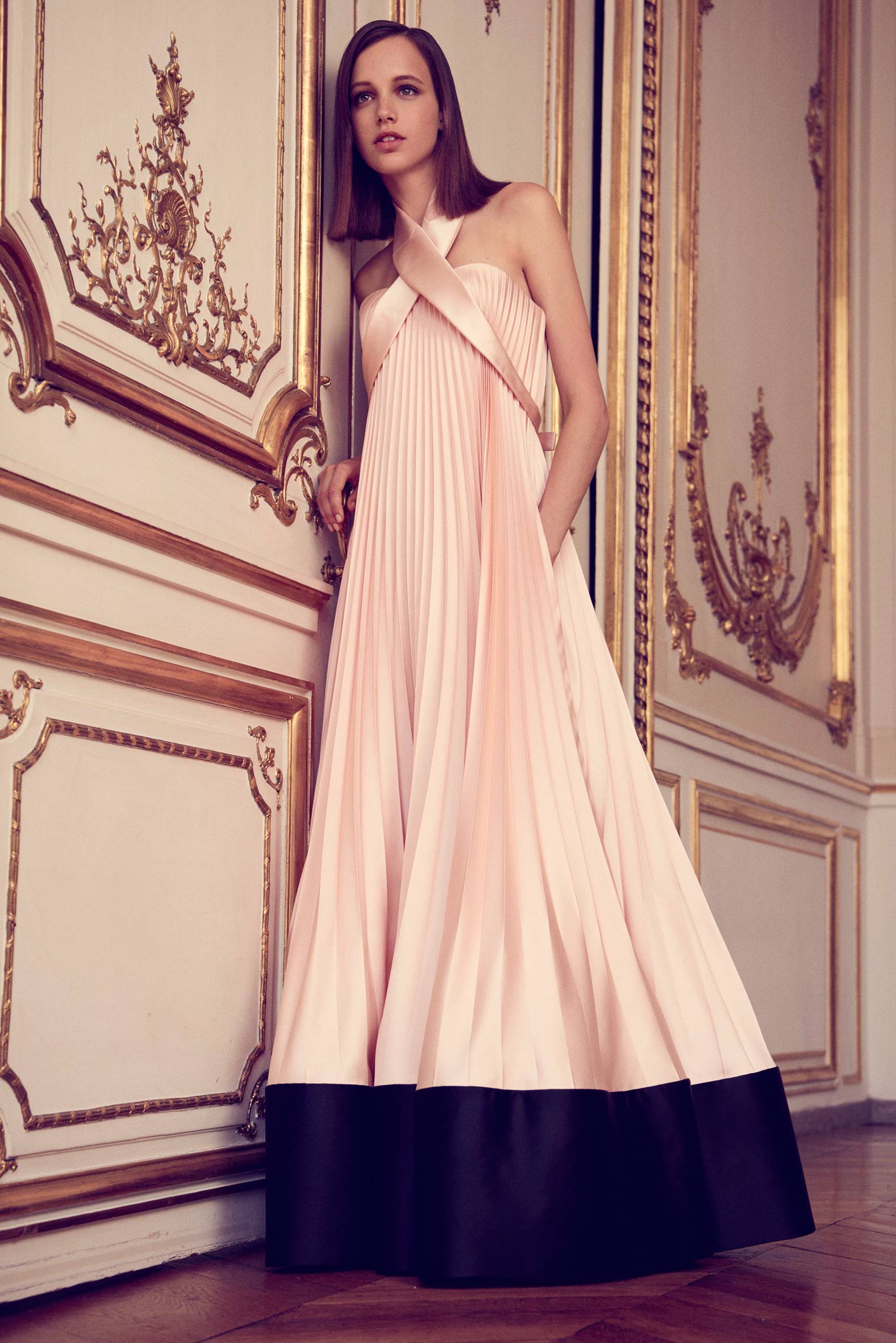 Haute Couture Spring/Summer 2018 collection.
© D. Maitre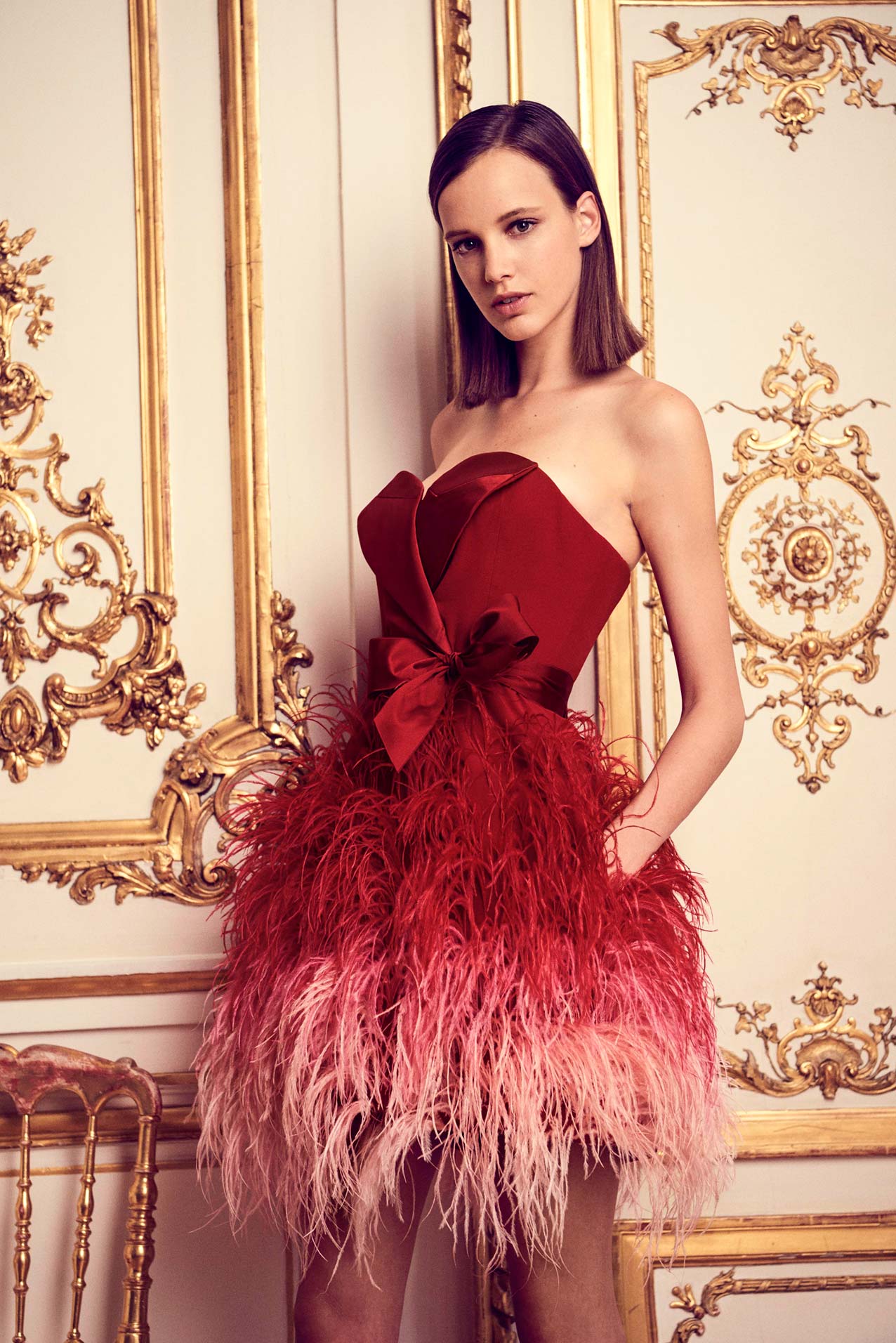 Haute Couture Spring/Summer 2018 collection.
© D. Maitre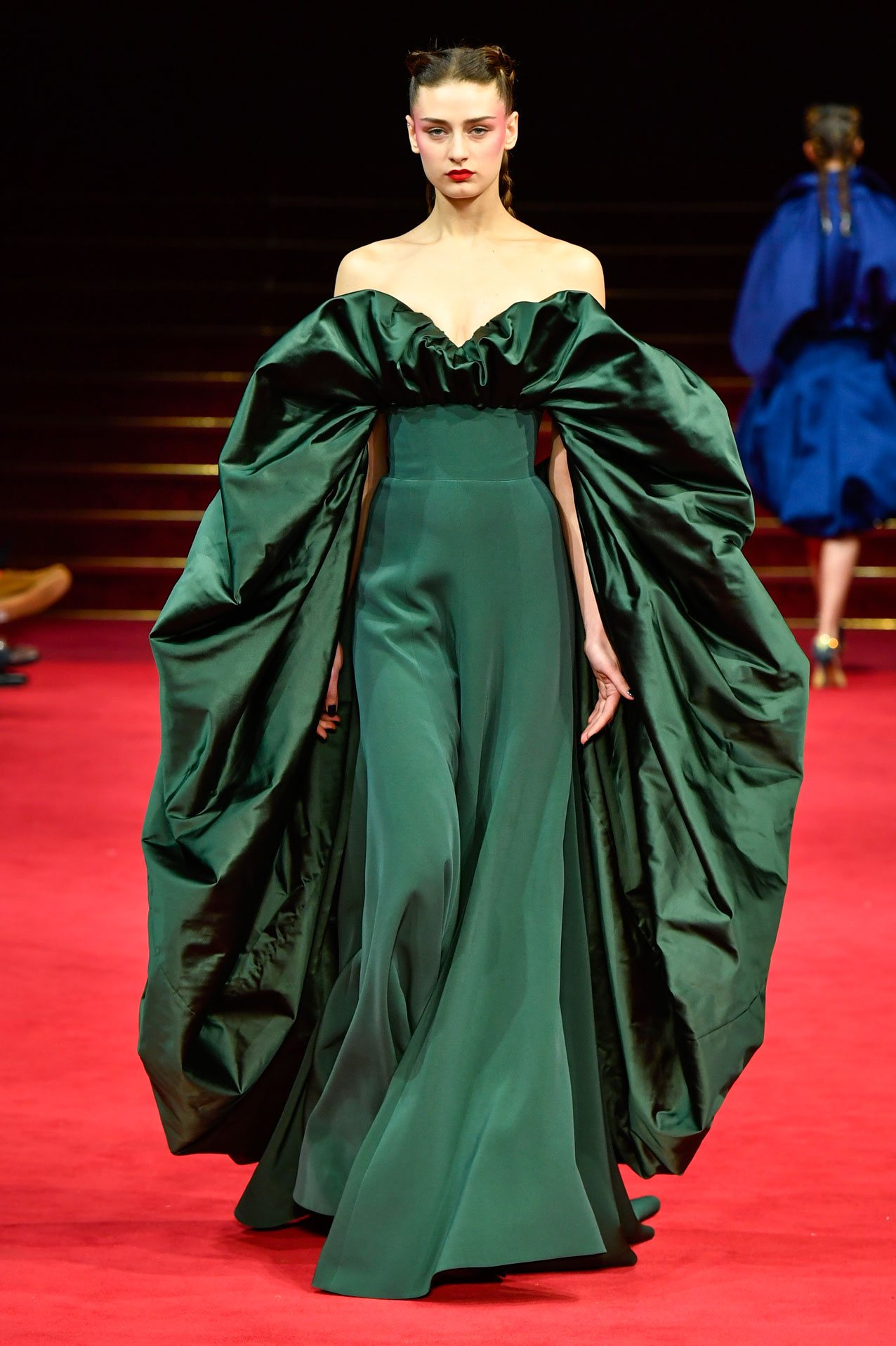 Haute Couture Spring/Summer 2018 collection.
© D. Maitre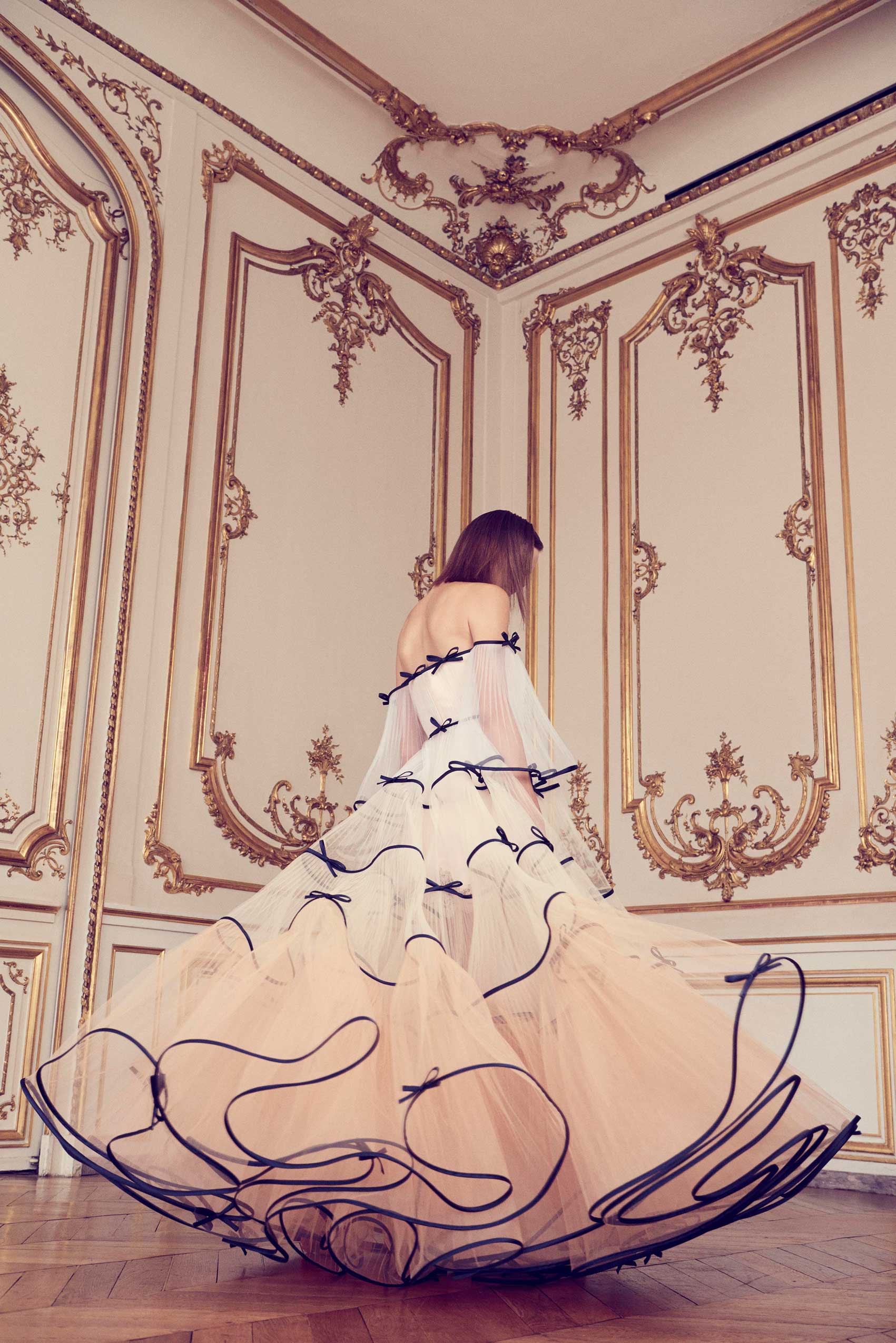 Haute Couture Spring/Summer 2018 collection.
© D. Maitre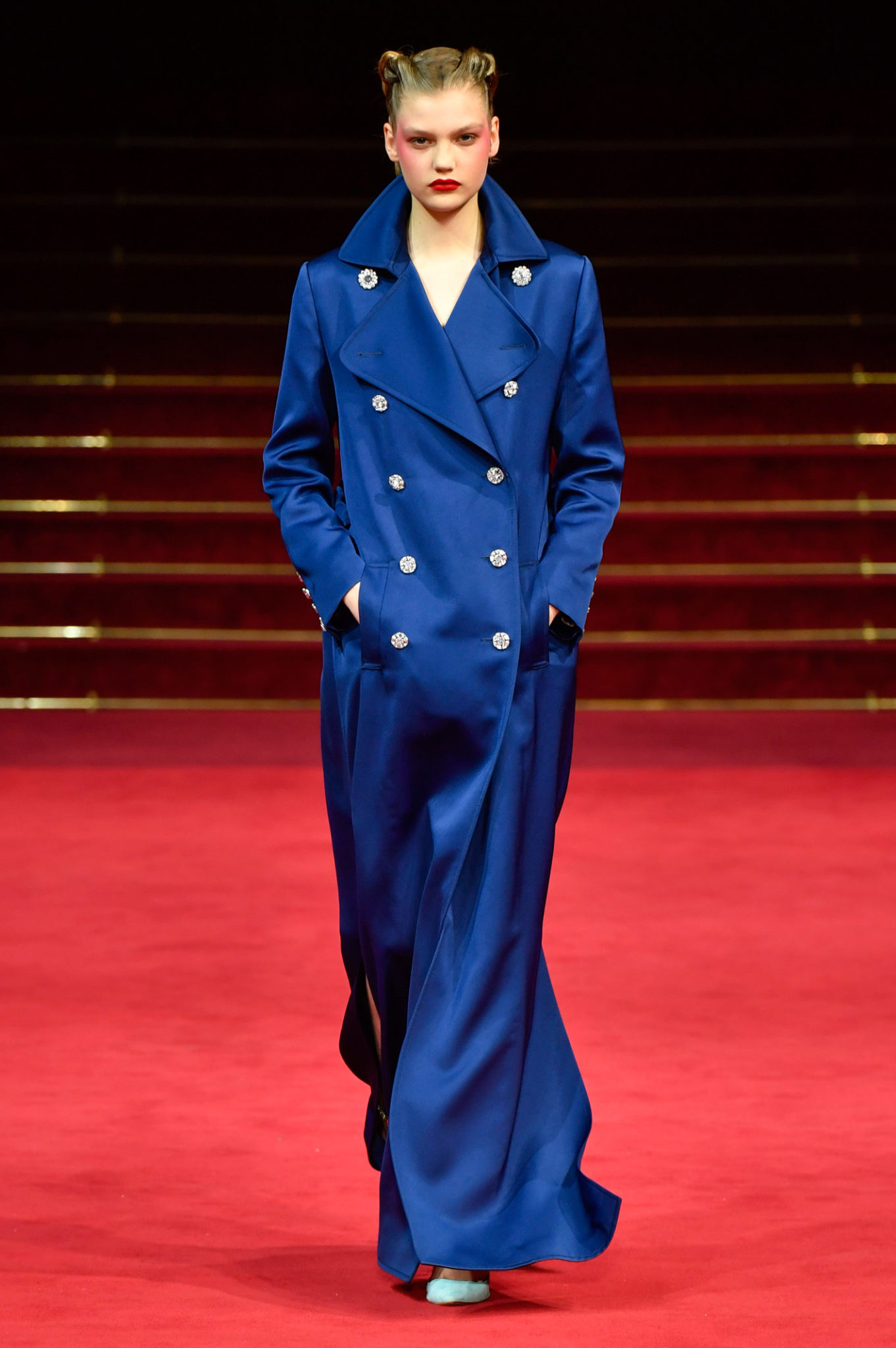 Haute Couture Spring/Summer 2018 collection.
© D. Maitre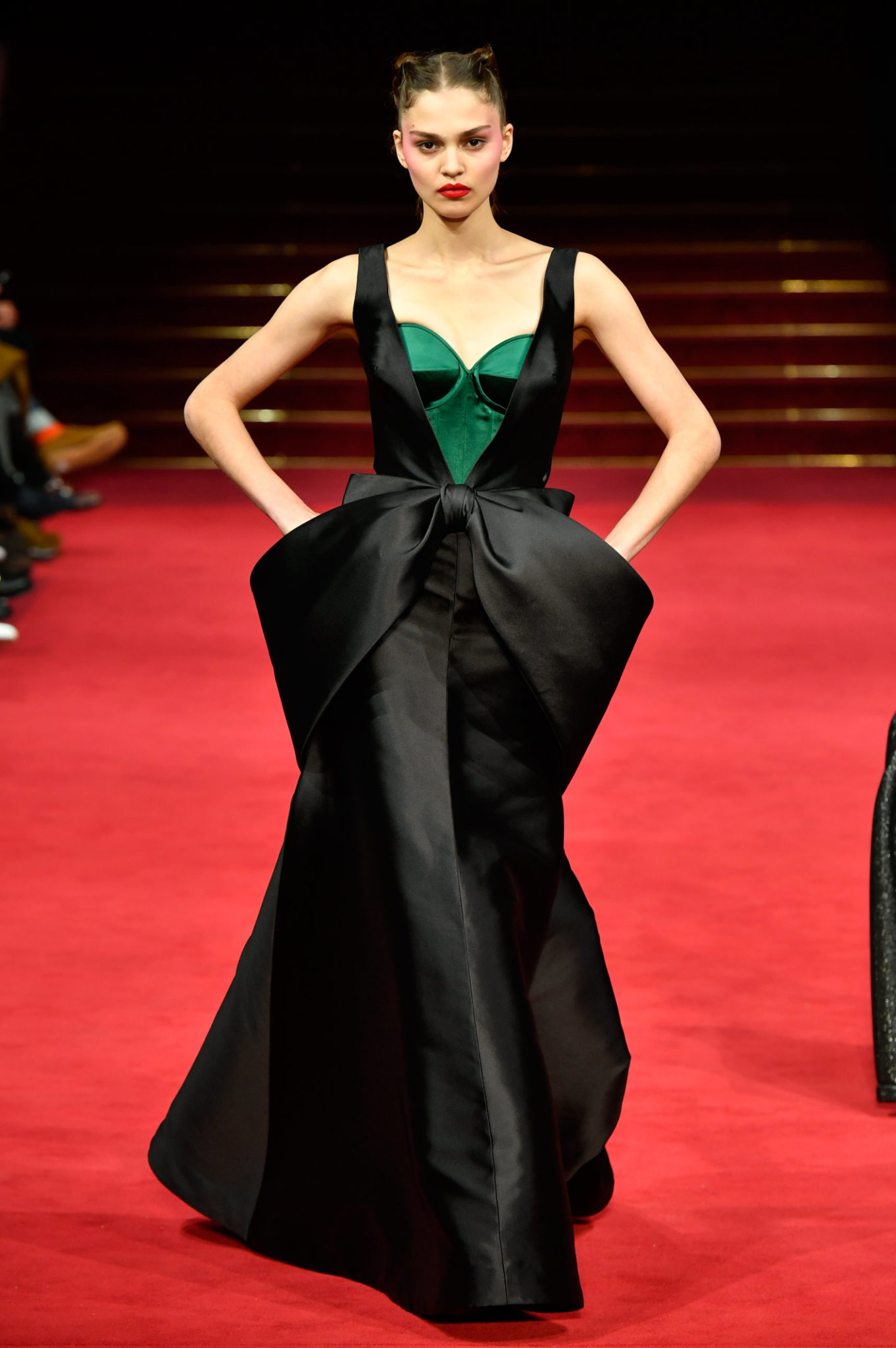 Haute Couture Spring/Summer 2018 collection.
© D. Maitre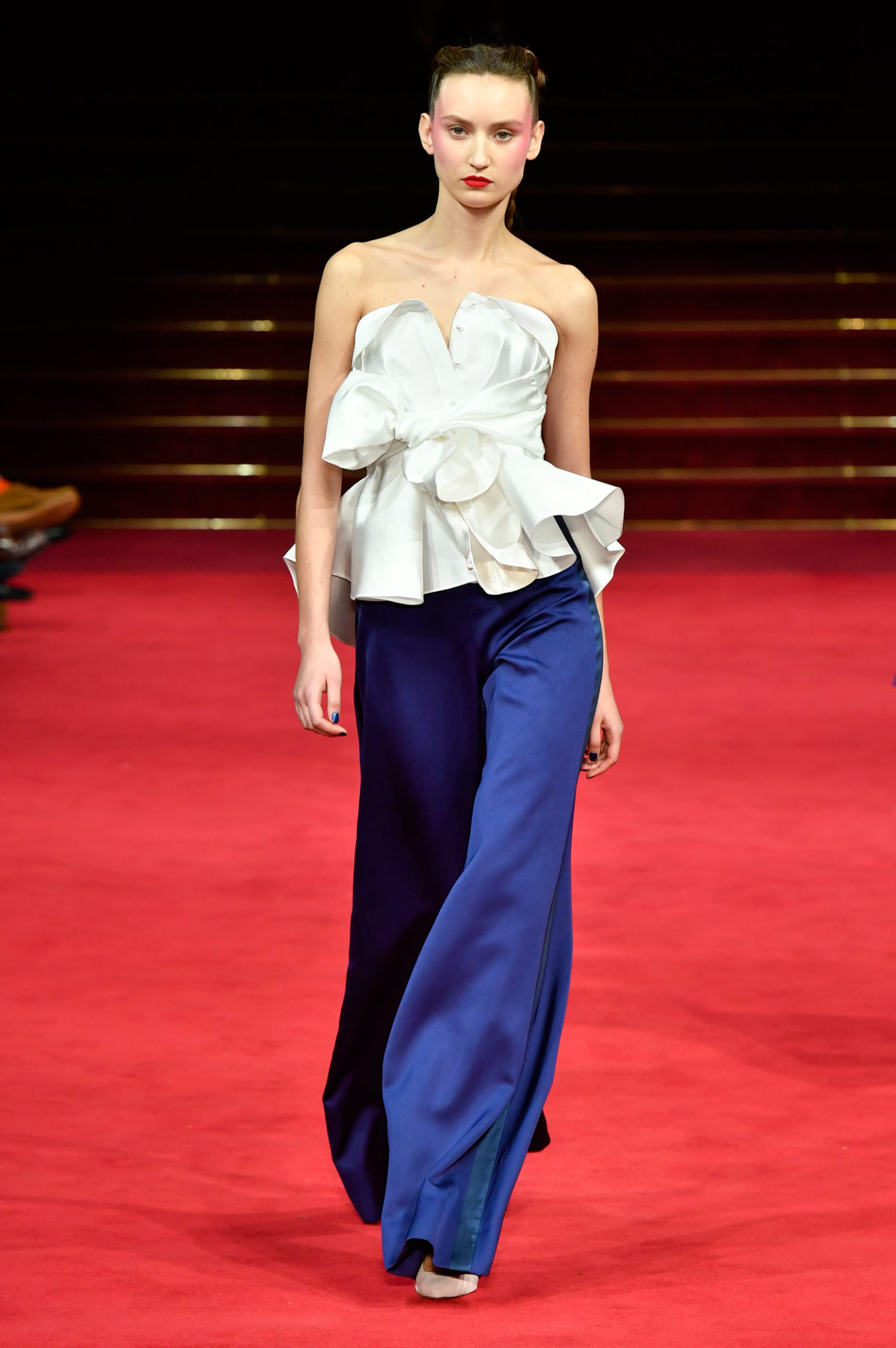 Haute Couture Spring/Summer 2018 collection.
© D. Maitre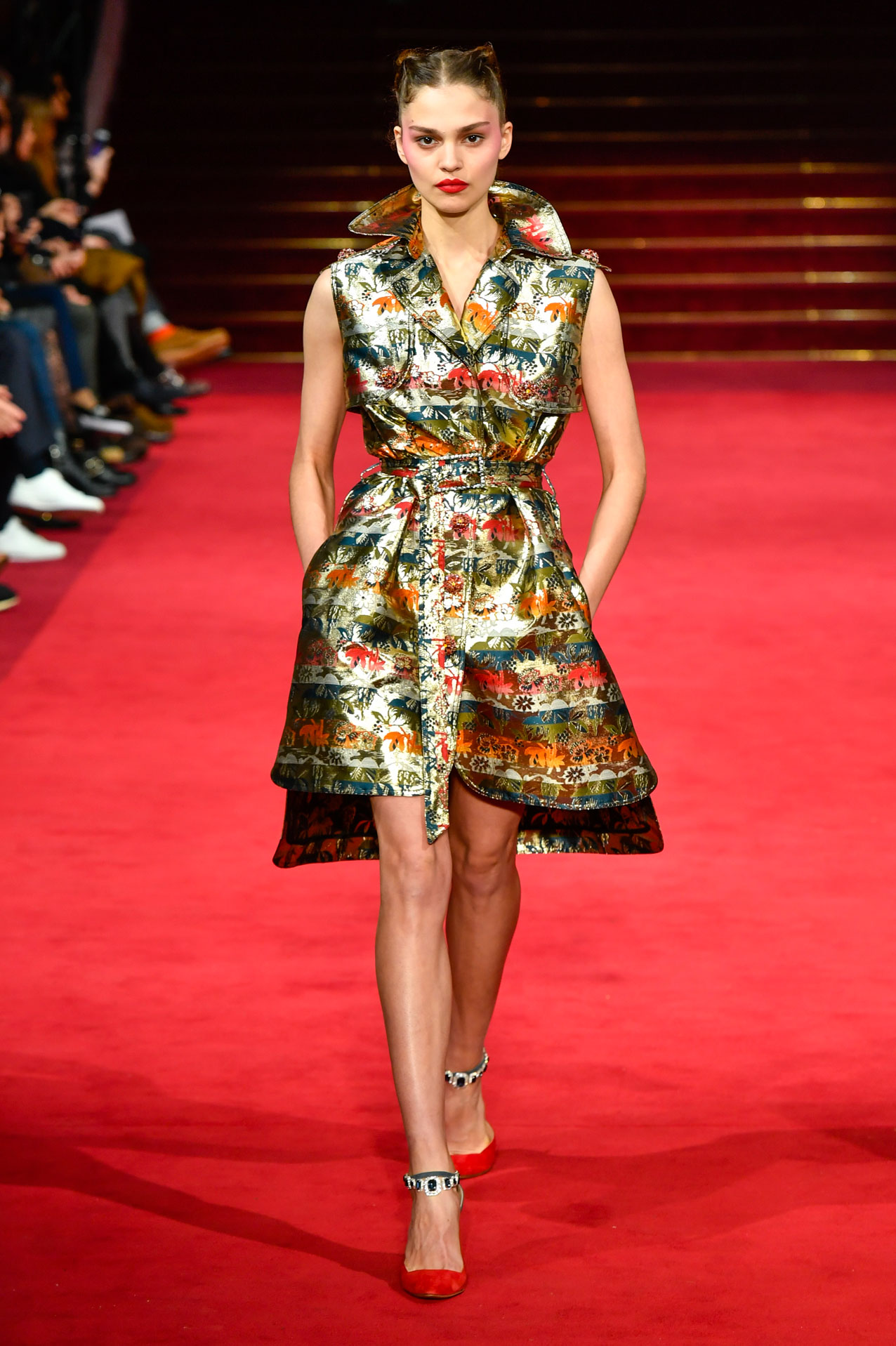 Haute Couture Spring/Summer 2018 collection.
© D. Maitre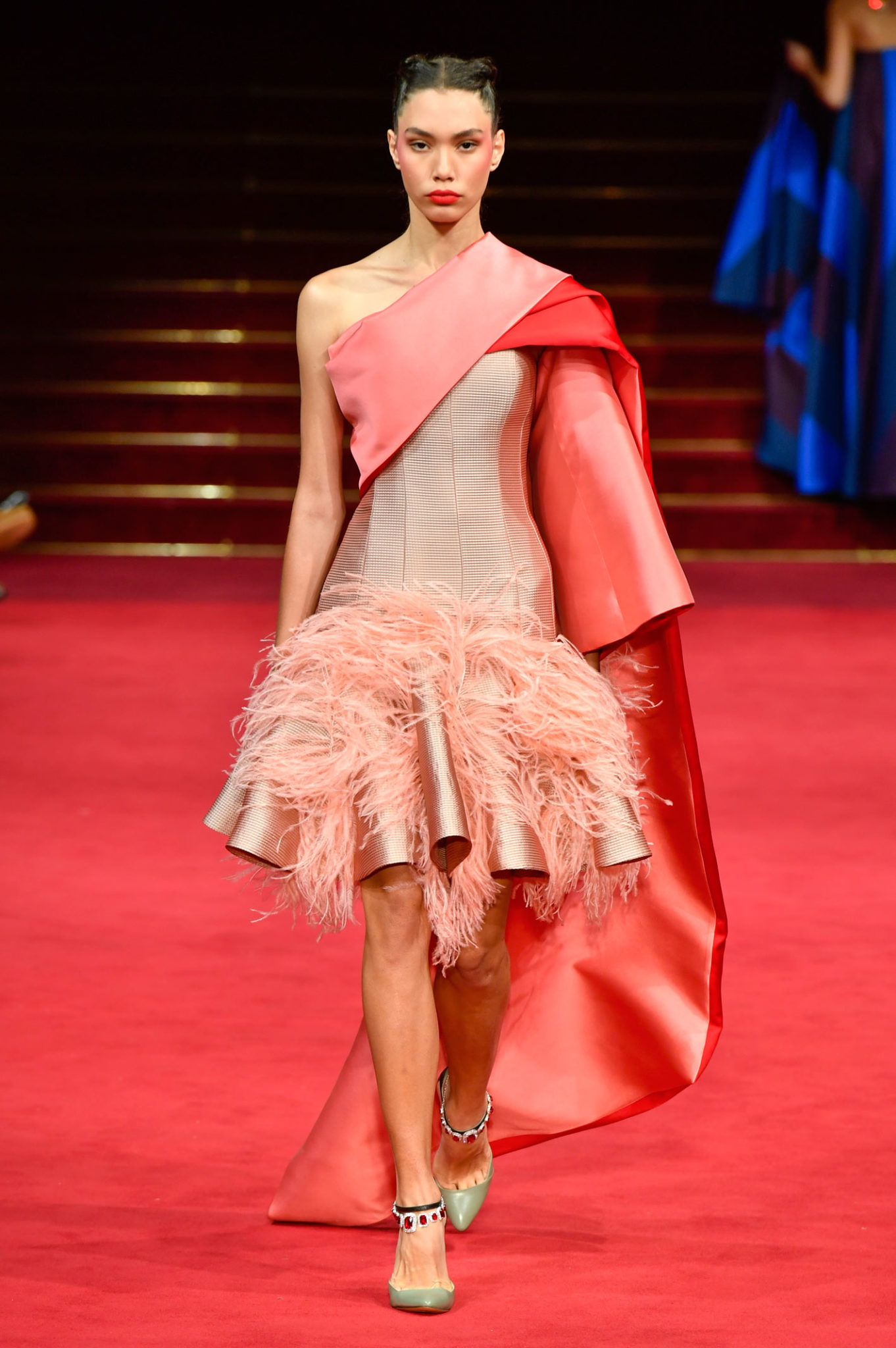 Haute Couture Spring/Summer 2018 collection.
© D. Maitre