- Gastronomy -
Niels Rodin,
a zest of originality
Based near Lake Geneva, at the foot of the Jura mountains, Niels Rodin is a happy man. He has turned what was merely a personal passion ten years ago into a living as citrus-fruit grower.
The very thought of citrus fruit conjures up images of warm, sunny lands. It would however be a serious mistake to believe that these delicious, brightly colored fruits are at home only in Sicily, Corsica, Brazil, Mexico and so on. They are also capable of acclimatizing to the most unexpected regions, such as this rural area nestling between Lausanne and Geneva. Citrus fruit is a longstanding source of fascination for Niels Rodin, who is one of life's epicureans. After repeated attempts to purchase yuzus a decade or so ago, they proved impossible to find. The only solution was to plant trees. He also picked up a greenhouse that would enable them to survive the winter, sheltered from frost. Undeterred by the fact that he knew nothing about citrus fruits or how to grow them, he began extensive reading on the topic, combing through the internet and teaching himself how to care for, graft and generally cultivate these trees. He quickly acquired different strains, all of which proved capable of withstanding the integrated and sustainable farming approach based on organic permaculture principles that he was determined to implement, a world away from the stifling heat of a tropical greenhouse.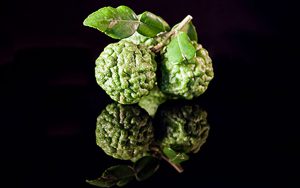 This passion began to occupy more and more of his time and he is now entirely devoted to his agricultural pursuits. His plantations have prospered and the initial greenhouse is now an experimental one, while another 1,000 sq.m. counterpart has been installed to produce citrus ranging from the best-known to the most unusual, such as Ichang Lemon which comes from China, the Australian blood lime, "Buddha's hand" citron, finger lime – and of course the yuzu! Among the unique varieties pampered by Niels, the rarest is the oni-yuzu, grown in only two European locations. 600 plants yield more than 150 different varieties, of which 80 are grown for sale. The greenhouses are expected to produce around an annual yield of two tons within two to three years.
What an unexpected destiny! Although things are definitely speeding up and becoming increasingly structured, Niels still has plenty of dreams and challenges to be fulfilled. He remains true to his determination not to overheat his greenhouses, but certain citrus fruits cannot endure such conditions. Sweet orange trees need sunshine and warmth in order to grow beautiful orange fruit hanging from the branches. Niels does not know the meaning of the word impossible and will definitely get there, with a zest of patience and a great deal of passion!
Images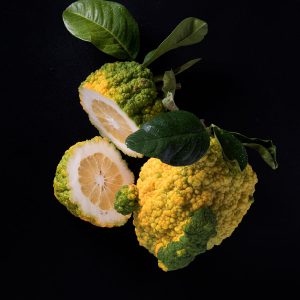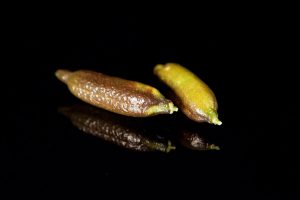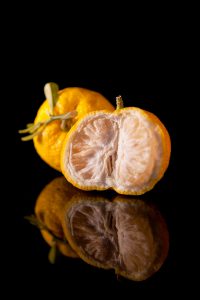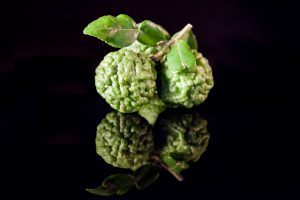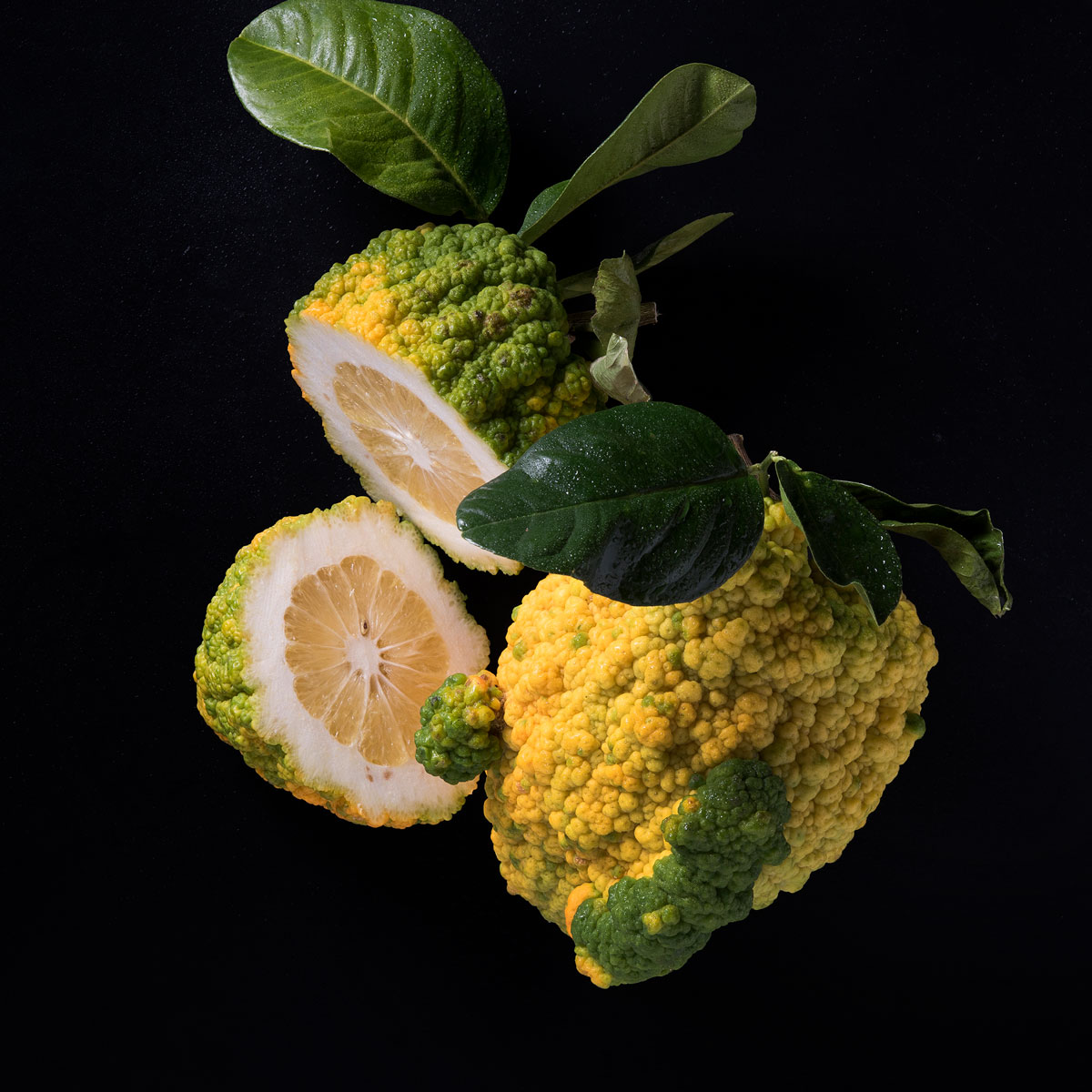 Cédrat des îles de Brissago / Citron from the Brissago islands
© E. Heuberger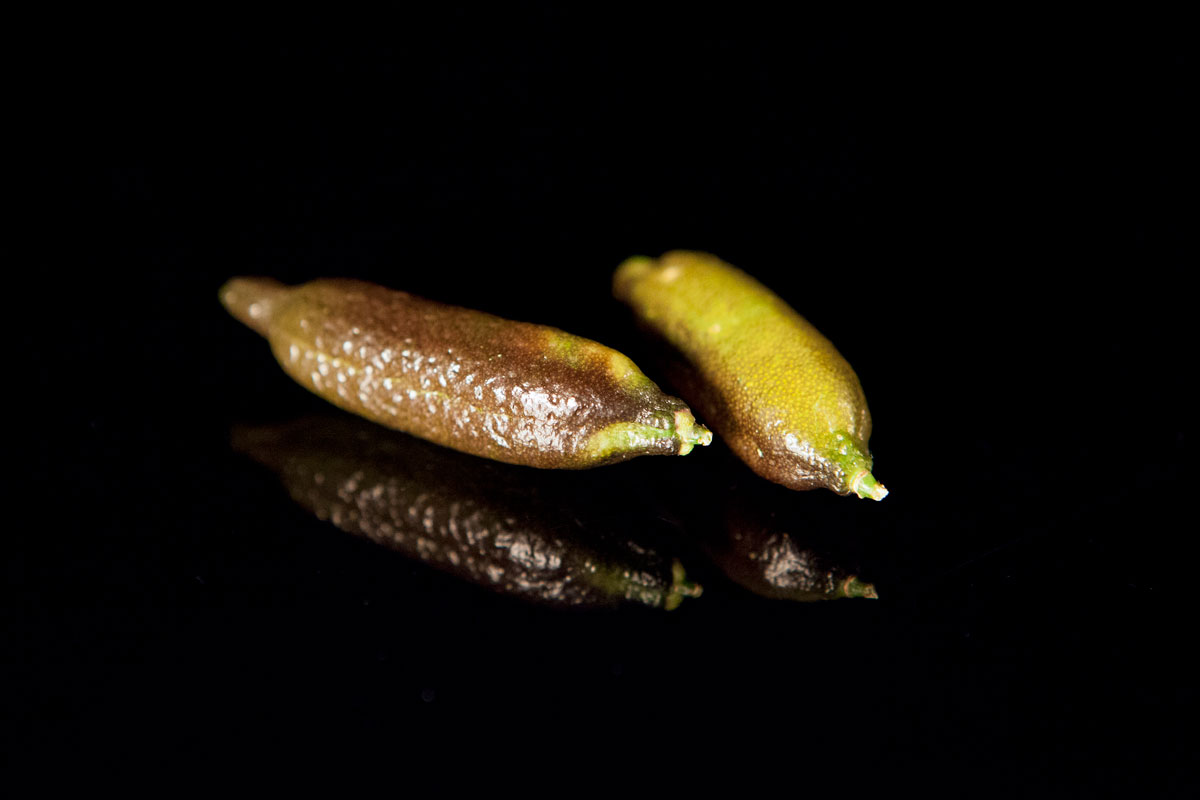 Citron Caviar
© E. Heuberger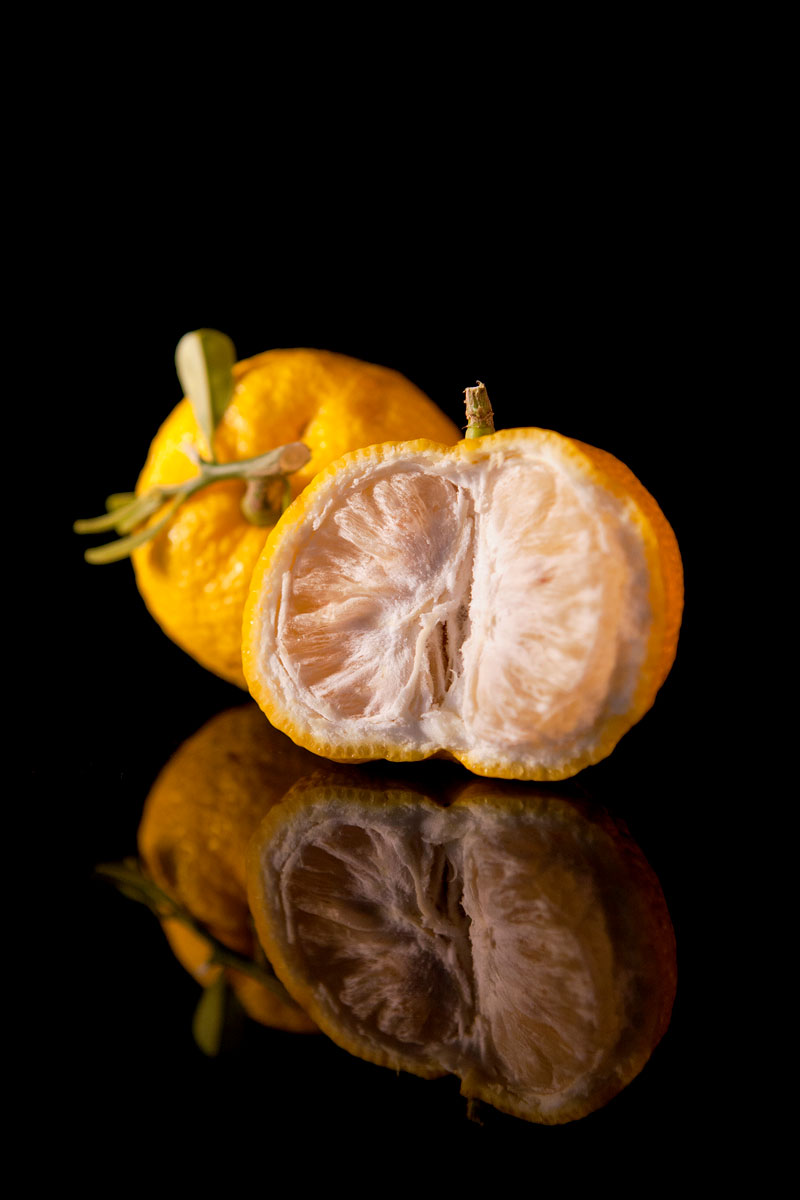 Combawa / Kaffir lime
© E. Heuberger