- Trends -
Feminity adopts

a change of look

While the 1960s marked the first female emancipation in fashion, the second is definitely on the march with the generalization of "athleisure" wear that has long since left sports halls and yoga mats. Between leggings and sneakers, women's liberation is experiencing a new revolution.
ANOTHER LIFESTYLE
It was a tidal wave that first swept across California before reaching the streets of New York and elsewhere. Everywhere, sneakers, jogpants and hoodies are gradually becoming part of everyday life, no longer just for sports and not just for people under 20. Dedicated to the sacred trilogy of running, CrossFit and yoga, labels specialized in athleisure are popping up all over the place: Lululemon, ALO Yoga, Athleta, Alala, Live the Process. Traditional brands are also expanding their collections in this high-potential segment. Modern life is indeed a combat and endurance sport. No wonder that our performance-oriented society is increasingly adopting a sportswear wardrobe. Behind this visible change of apparel, a new relationship between women and their image is emerging.

THE 1960s, WOMEN'S LIBERATION?
Flashback to the 1960s, when the youth-driven revolution in morals had a direct impact on women's fashion that was a world away from current trends! Along with jeans, the miniskirt was one of the strong symbols of women's liberation, whereas today it has for many become a sign of subjugation to outdated codes of seduction. In reality, the young women of that period were above all refusing to adopt their mothers' bourgeois panoply, while defending the right to be attractive and ignoring conventions.

A COOL ATTITUDE OF FEELING GOOD IN YOUR OWN… SNEAKERS
Today's girls have taken a new step forward, claiming their right to freedom of movement and comfort, values typical of male wardrobes, so much easier to live with and so much more tailored for success. It must be said that in a world where everything is going faster and faster, five-inch heels have trouble keeping up. According to Pascal Montfort, fashion expert and founder of REC Trendsmarketing "Leggings have replaced skirts, pantyhose and jeans.


And sneakers have become a key part of women's shoe sales. For fashion-conscious women, three out of the last five pairs of shoes purchased are sneakers." Even luxury brands have grasped that it is now impossible to do without a strong sneaker range.

FEMININE EMPOWERMENT
While well-being is becoming a major concern, it is not enough to explain the craze for sportswear looks strutting their stuff on the streets. Another challenge lies behind this new fashion revolution, namely the fight against sexist clothing stereotypes and discrimination. A dimension that was apparent as early as 2016 when Beyoncé launched her Ivy Park collection based on high-tech materials, sensing the trend before anyone else. According to Yvane Jacob, a buyer for major brands, "It was with sports (….) that the female body began to enjoy freedom to move. Previously, women were prevented from moving, they remained captive to men." The scandal caused in May 2019 by Serena Williams' outfit at the French Open shows that there is still a long way to go when it comes to changing mindsets.

RUN, RUN, RUN
Are these women striding the streets of Manhattan in tight-fitting sportswear, wearing little or no make-up and sporting natural hairdos, truly strong women free of any social conventions? Possibly, provided that the positive body movement actually spreads. Because the reign of athleticism, with its tight clothes that embrace curves and highlight muscle, could well conceal other fashion dictates – notably the absolute control of one's body, heroically achieved through training and a healthy diet. The future will tell if this comfortable new wardrobe will be able to emancipate itself from other people's viewpoints and the need for performance. Real freedom would be to be able to switch from one style to another, from a refined dress to a close-fitting pair of leggings, without even worrying about one's legitimacy or credibility. In other words, simply being oneself.
—
By Anne-Marie Clerc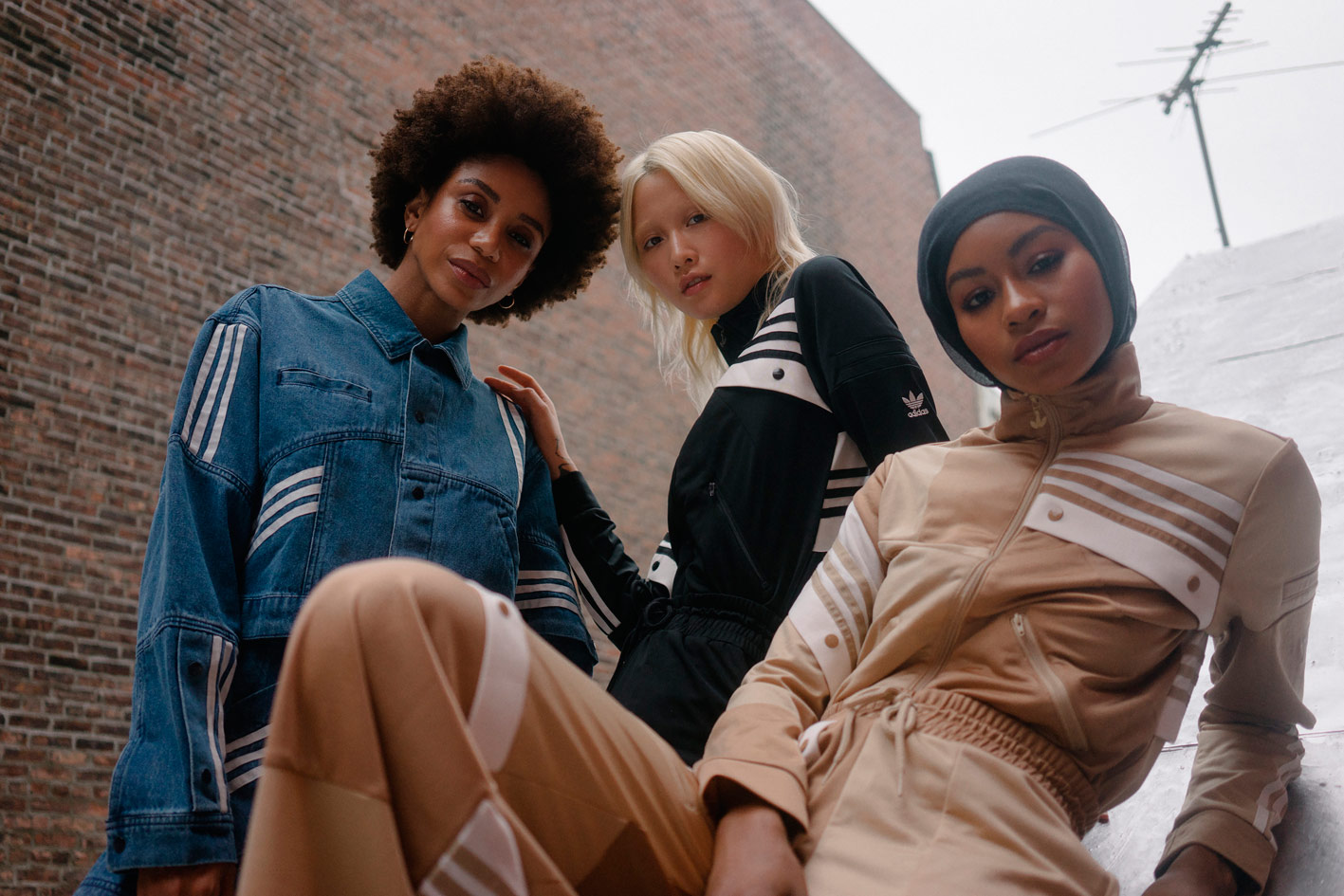 © Adidas Originals - Daniëlle Cathari Collection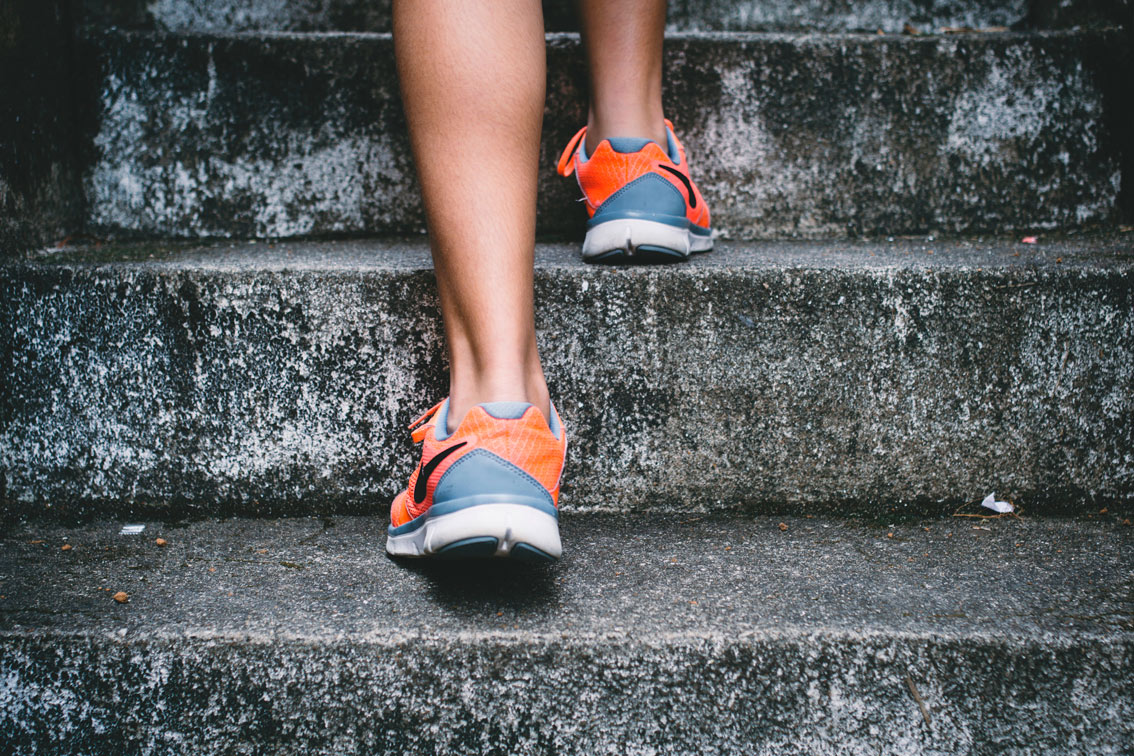 © Unsplash - B. Nascimento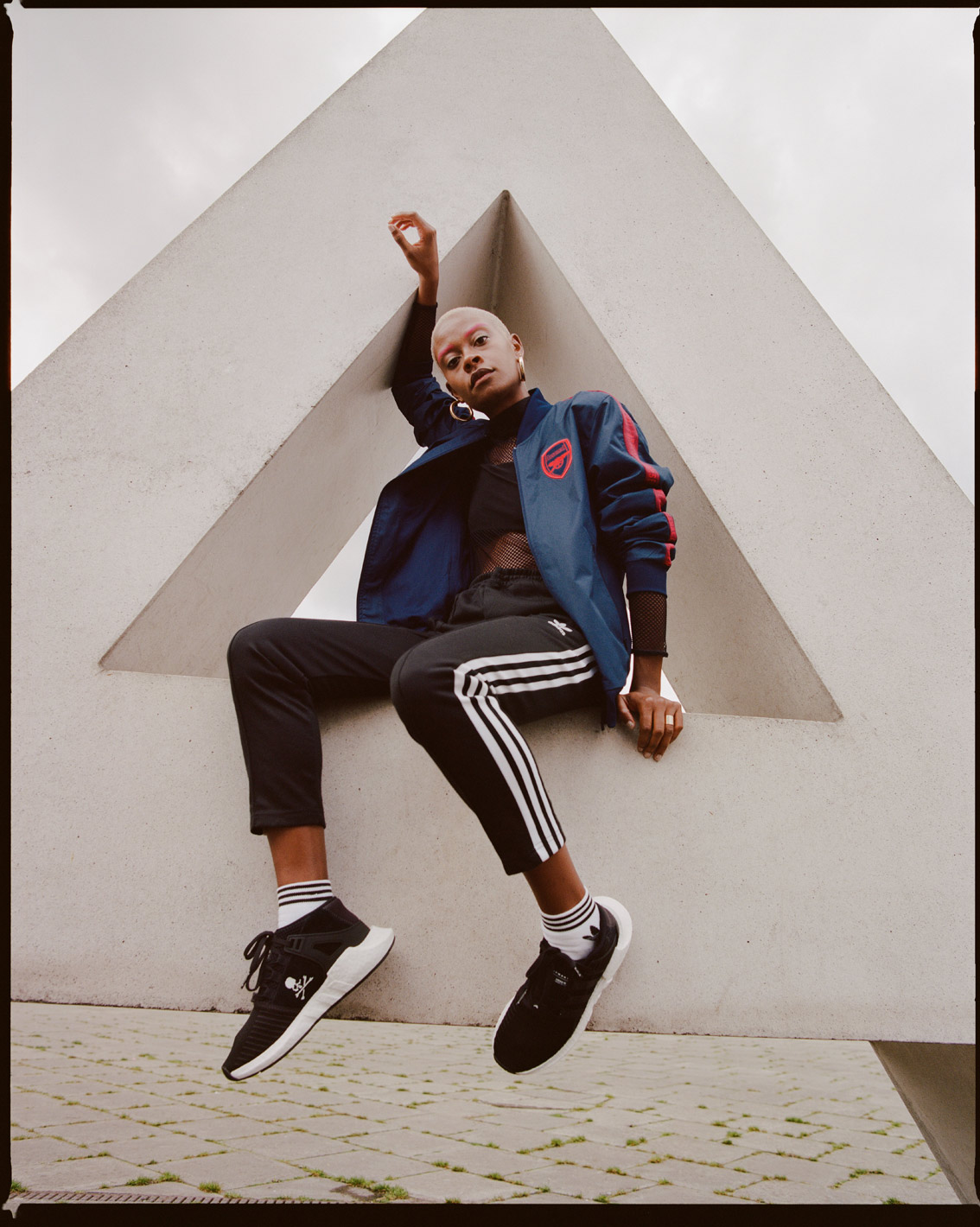 © Adidas - Arsenal Street Home