- Jewelry -
Caroline Scheufele,
a multi-faceted woman
If you ask Caroline Scheufele to describe herself, she owns up to being very spontaneous, consistently positive and a little impatient. She also admits to constantly trying to surpass her limits and is not afraid of the unknown. Her life motto? "Be generous and happy". Caroline Scheufele is always looking to innovate in her activities.
Do you think Chopard's success is mainly due to the originality of its collections?
Chopard has often been a pioneer in various fields and that has helped build our reputation. In 1976 already, my parents were daring enough to create a watch collection featuring moving diamonds, the "Happy Diamonds" collection that was entirely unprecedented at the time.
How do you find fanciful new designs for each collection and what are your sources of inspiration?
Everything around me inspires me, as I'm a very curious and sensitive person. I get my ideas from nature, art, as well as my many travels providing opportunities to discover a variety of cultures. As far as High Jewelry is concerned, my inspiration also comes from the gems themselves. I have always been fascinated by diamonds and precious stones in general.
Above and beyond your professional life, do you nurture a true passion for jewelry?
Definitely. From buying gems to designing a model or setting it with gems, I enjoy everything about the field. I naturally also love wearing our creations! I always have one of our "Happy Hearts" sautoirs around my neck, which I often team with a casual outfit. While I choose jewelry according to my mood on a given day, it's true that diamond's are a girl's best friend. And I'm never without my "Happy Sport" watch.
Your life is filled with original encounters; which one has made the deepest impression on you to date, and why?
In 1997, at the opening of our boutique on La Croisette, I met Pierre Viot, then serving as President of the Cannes Film Festival. In the course of our conversation, he suggested that I redesign the Palme d'or and Chopard became the official partner of the event.
What do you like most about your job?
Being able to work on a daily basis with my family. My parents have always been a mainstay in my life and cooperating with them as well as my big brother is a real privilege.
Of which achievement are you most proud?
Of having brought Chopard jewelry to where it now is. It all began in 1985 when I dreamed up an articulated clown with tiny moving diamonds in its belly. To surprise and please me, my father decided to produce just one of them. It proved a great success and that's how jewelry creation began at Chopard!
Chopard recently acquired a 342-carat gem found in Botswana, "The Queen of Kalahari" rough diamond. Can you tell us the very original story of this exceptional stone?
The rough diamond was discovered at the Karowemine, in Botswana. I got a phone call telling me that an exceptional stone had been found and I immediately hopped onto a plane. It took me two days of travel to get there, and once on site, I instantly sensed the fascination and excitement of all those working in this mine. The rough diamond was a gift from the earth, created a billion years ago. The atmosphere was very special and I immediately realized that it was an incredible diamond of peerless beauty and purity.
Based on an interview by Anouk Julien-Blanco
Images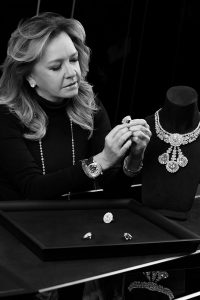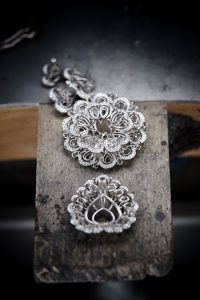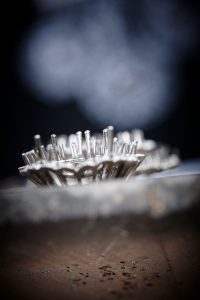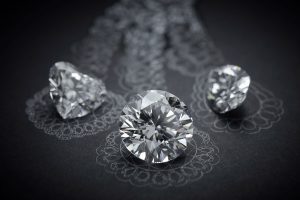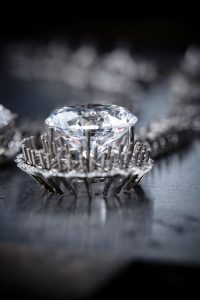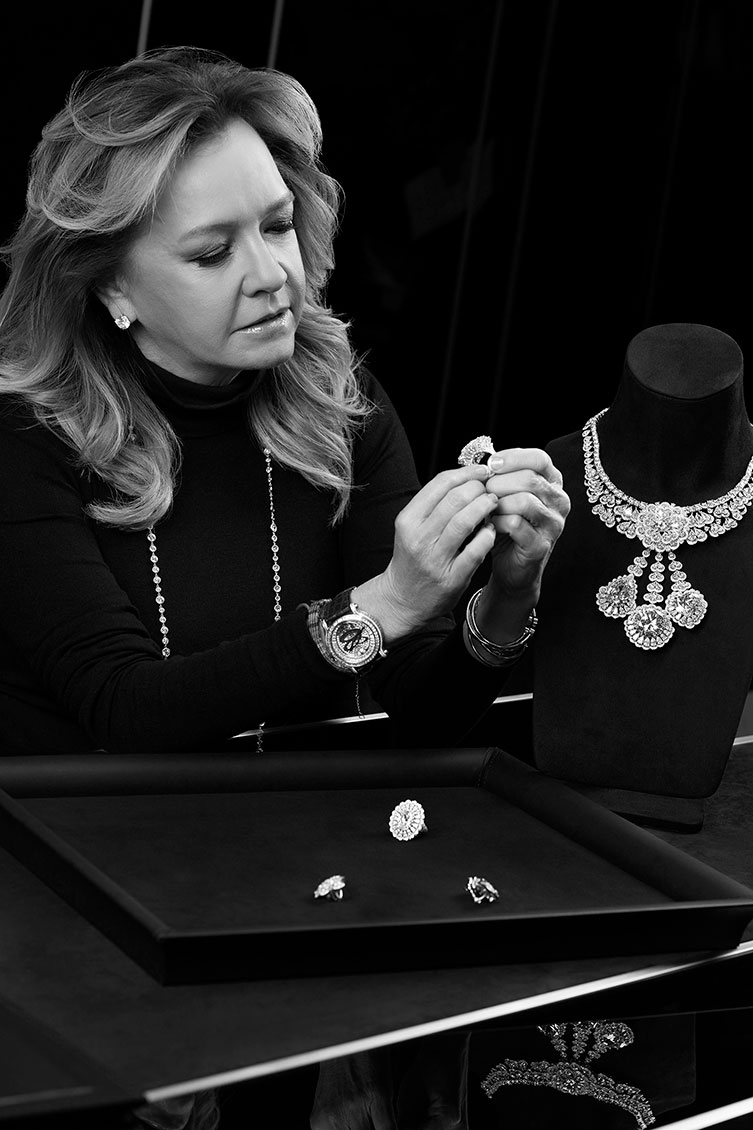 Caroline Scheufele © Chopard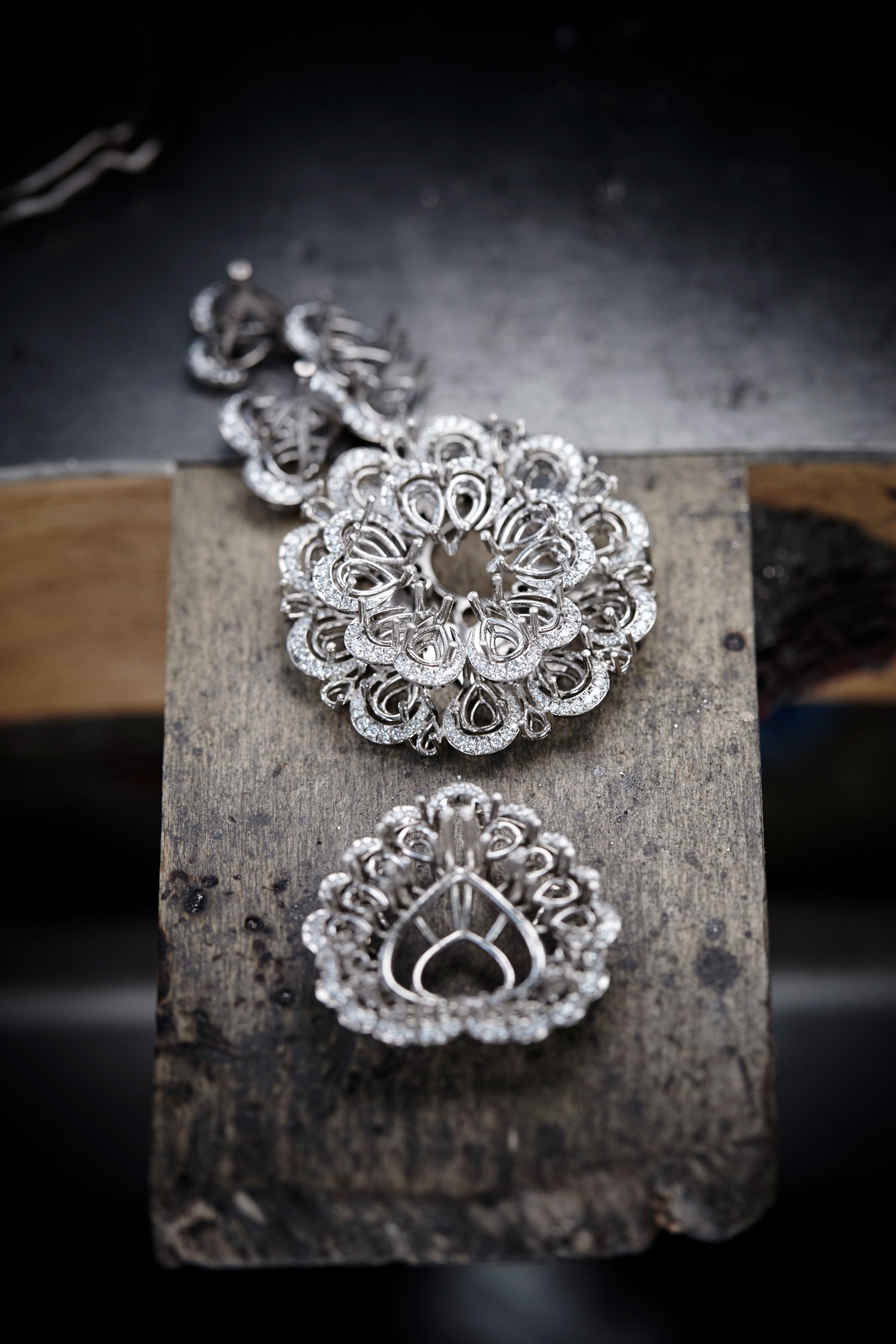 Necklace in production at the Chopard
High Jewelry ateliers in Geneva © Chopard.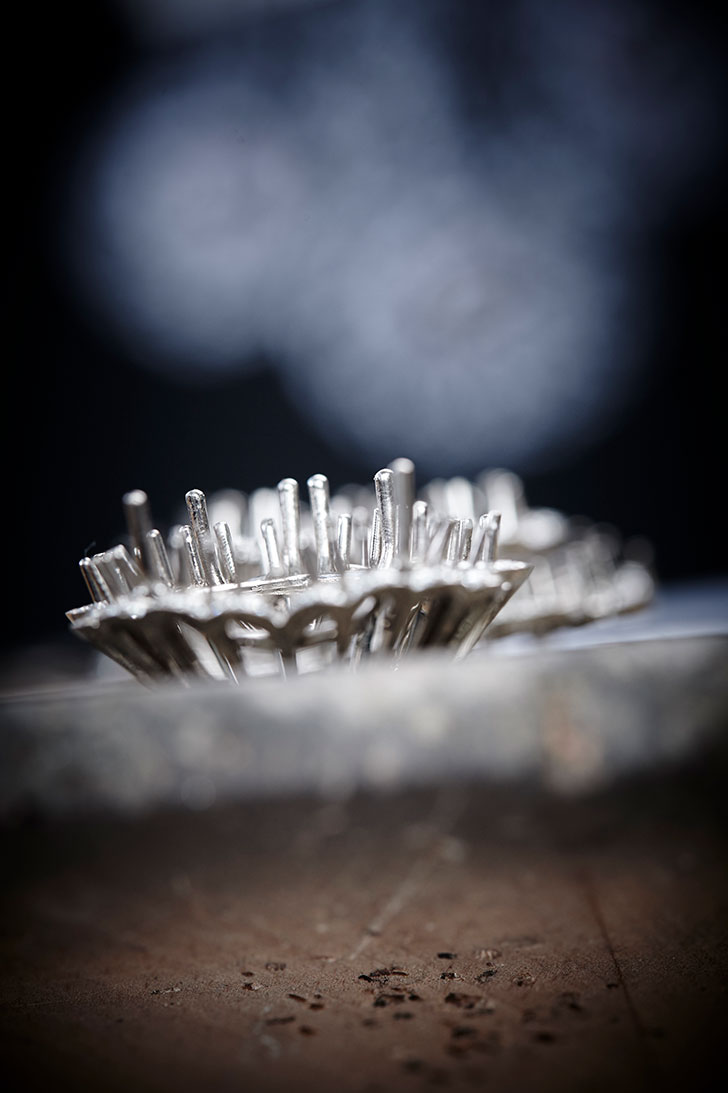 Setting the 50-carat diamond© Chopard.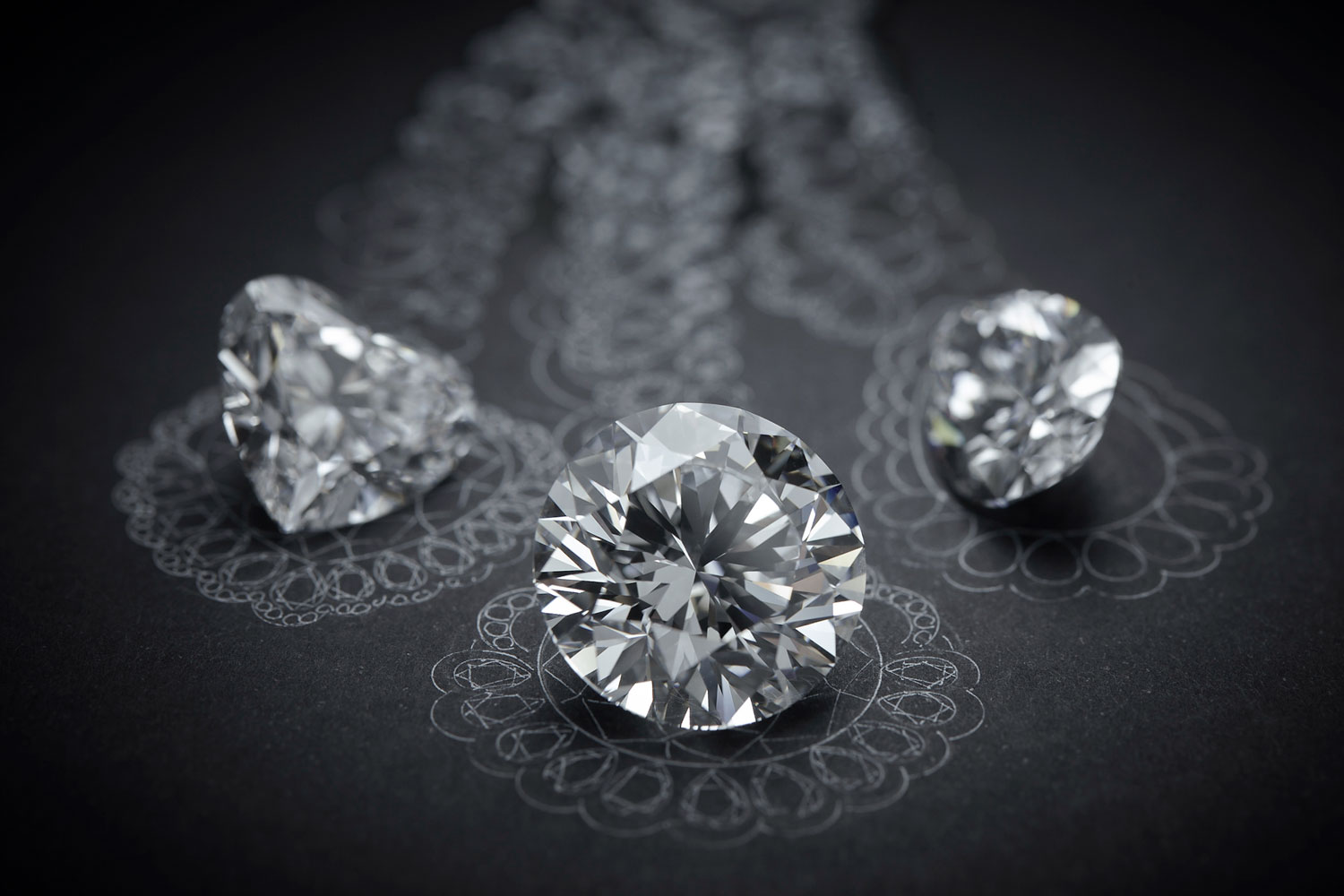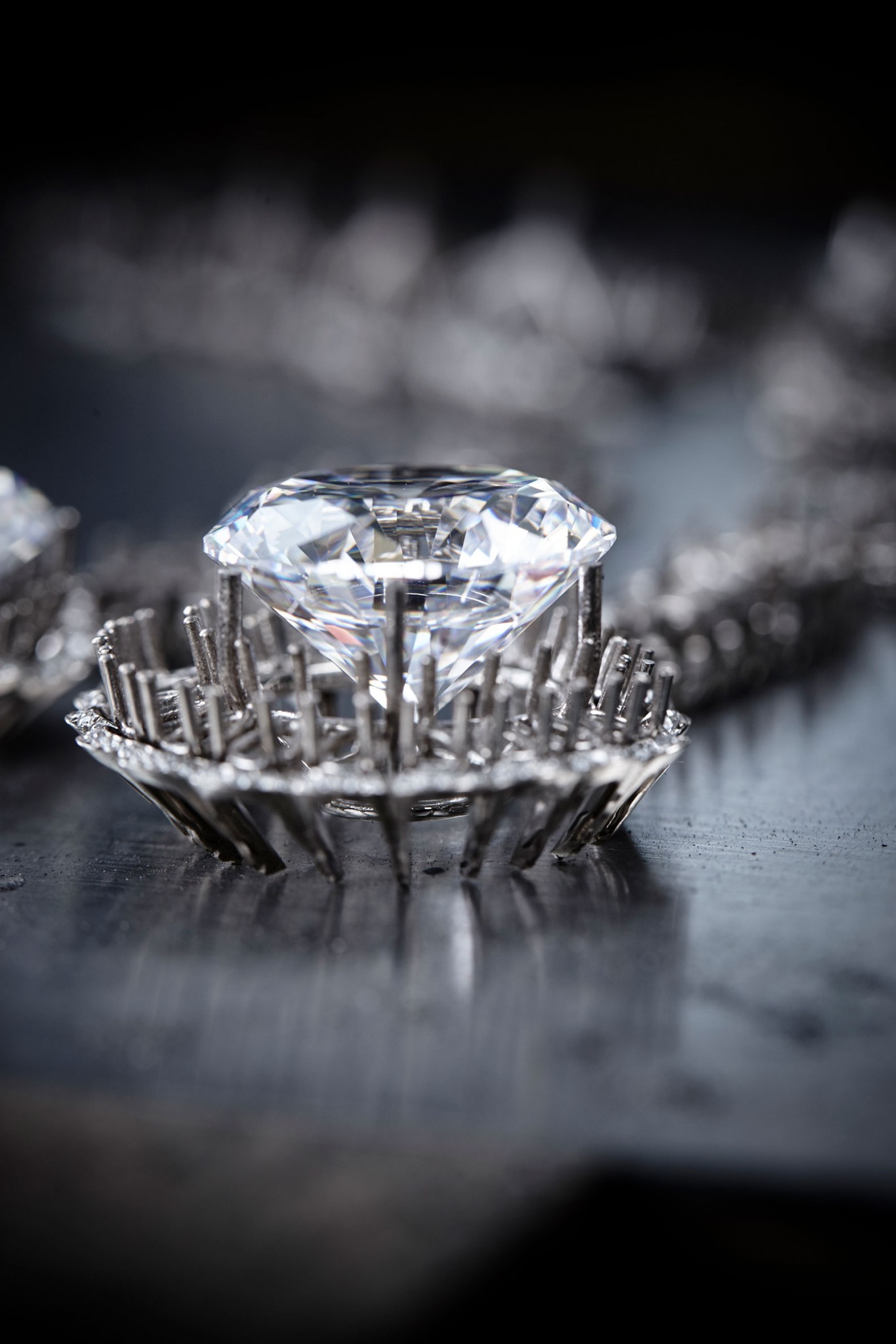 Ring from The Garden of Kalahari collection © Chopard