- Music -
Jaïn


"My music is part of my story"
Jaïn is a singer, composer and musician with a very personal musical universe, nurtured by the African rhythms of her childhood in Congo, the "soul" of her parents, as well as the percussion beat and oriental voices of her adolescence in Abu Dhabi... Released in 2015, her first album was bursting with sincerity and energy. Album went diamond, as well as earning her two distinctions at the French Victoires de la musique and a nomination at the Grammy Awards in New York!
There is a very new sound to your music. Do you see innovation as a necessary part of artistic creation?
I think that the goal of any artist is to bring something different and thus try to innovate. Personally, that's what I find interesting about art in general and music in particular. So many artists have written beautiful songs, which means I constantly wonder how I can add my personal touch – and that's what drives me.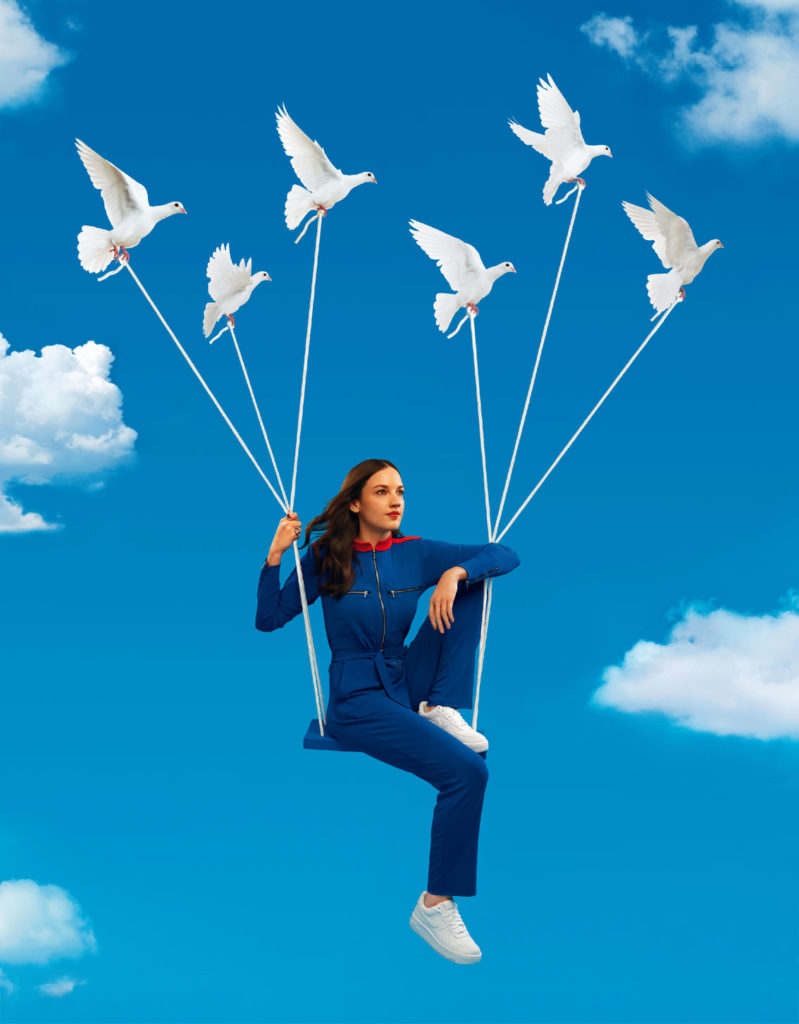 Your touch is indeed very distinctive, because you have lived in countries that have influenced you and inspired you to create music pervaded by multiple mixed influences?
I feel it's important to create sincere music. I actually lived in the countries that instilled these influences and gave me my music. This is part of my story and guides my lifepath. Now that I live in Paris, perhaps it will become more French?

Your music also has the power to connect people, even if they are scattered around the world…
The great strength of music is its universality. There is music in every culture around the world.  This is a beautiful reality and makes me want to write and to fulfil my initial desire, which was to bring people together.
Your video clips are extremely universal and seem to be a very important part of your approach.
I am definitely very attached to images, because music is an invisible art and I want people to see it! I want it to live, move and take on a physical presence, which is why I create various kinds of animated objects that give it a face, colors and meaning.

Do your outfits also contribute to the story you want to tell?
Yes, for my first album, Zanaka (which means "child" in Malagasy), I wore a black dress with a white Claudine collar that evoked my childhood years in the Congo. For the second album, Souldier*, I created a soldier of love wearing a somewhat strict outfit, but with very "funky" colors!

You do a lot of touring around the world. How do you feel about being on stage?
The stage is where the real job takes place and connecting with the audience necessarily involves live performance.
—
*Souldier, released in August 2018, is a certified platinum album.
—
Based on an interview by Michèle Wouters
Photos © Paul & Martin