- Art & Creation -
Duy Anh Nhan Duc
Re-enchanting nature
Botanical artist Duy Anh Nhan Duc crafts heavenly plant-based works of art embodying fascinatingly fragile and beautiful creations.
In his whimsical plant art installations, Duy Anh Nhan Duc repaints maple seeds in gold and transforms them into botanical dragonflies, as well as composing frescos based on bark or lichen and making mandalas from clover. To re-enchant the world, the artist adorns lotus fruit shells with crystal beads, and eggs with rose thorns. An alchemist of the natural world, he recreates new plant curiosities from raw materials that fascinate him. His favorite? The dandelion. Or more specifically, dandelion puffs, which fly away so easily when you blow on them... Duy Anh Nhan Duc regards these as his "kryptonite", evoking "all the beauty of the world and at the same time its great vulnerability. Symbolizing freedom and untamed nature, it is a plant that blooms on almost the entire planet. It embodies a simple childhood pleasure, that of blowing on it to


make a wish and see its thousands of puffs fly away", he comments. The delicacy with which he immortalizes his sculptures from this fragile raw material is truly fascinating. Capturing the beauty and vulnerability of the ephemeral, Duy Anh Nhan Duc tames time, like a magician, by enclosing these plants in inflatable balloons or... glass bottles, as remembrances of "beautiful" memories. With these impossible works, the visual artist also immortalizes the excellence of nature that allows him to experience his favorite pastime: playing the "gleaner" and spending his days in search of an organic raw material at the height of its beauty.

www.duyanhnhanduc.com

–
By Katia Kulawick-Assante


After an exhibition in Venice and a solo show in Paris, Duy Anh Nhan Duc is preparing a work for La Courneuve railway station, one of the stops on the Grand Paris Express line, in conjunction with the Chartier-Dalix architects firm. It will be inaugurated in time for the 2024 Olympic Games.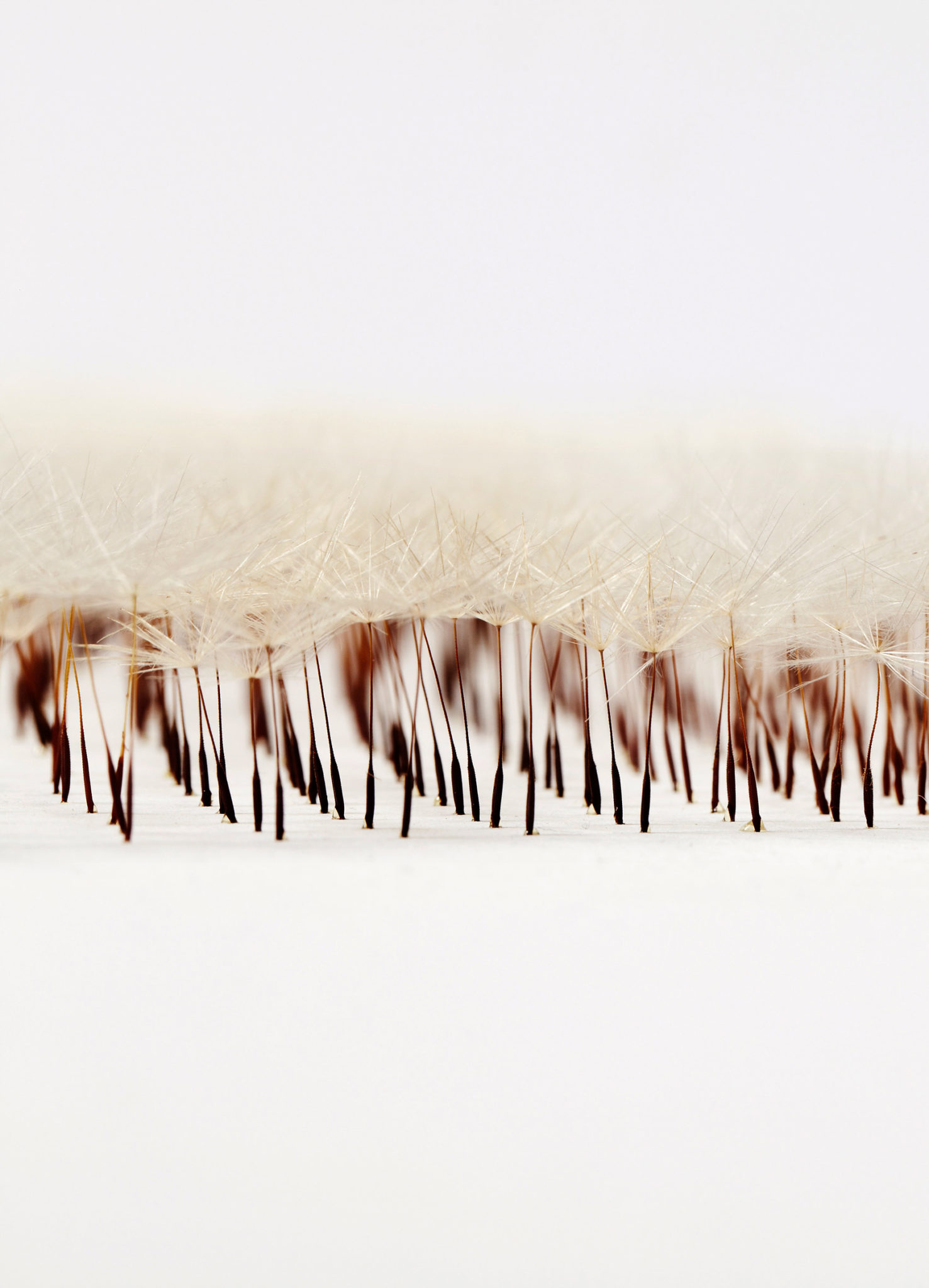 Dandelion puffs, botanical fresco by Duy Anh Nhan Duc.
© L. Giliberto.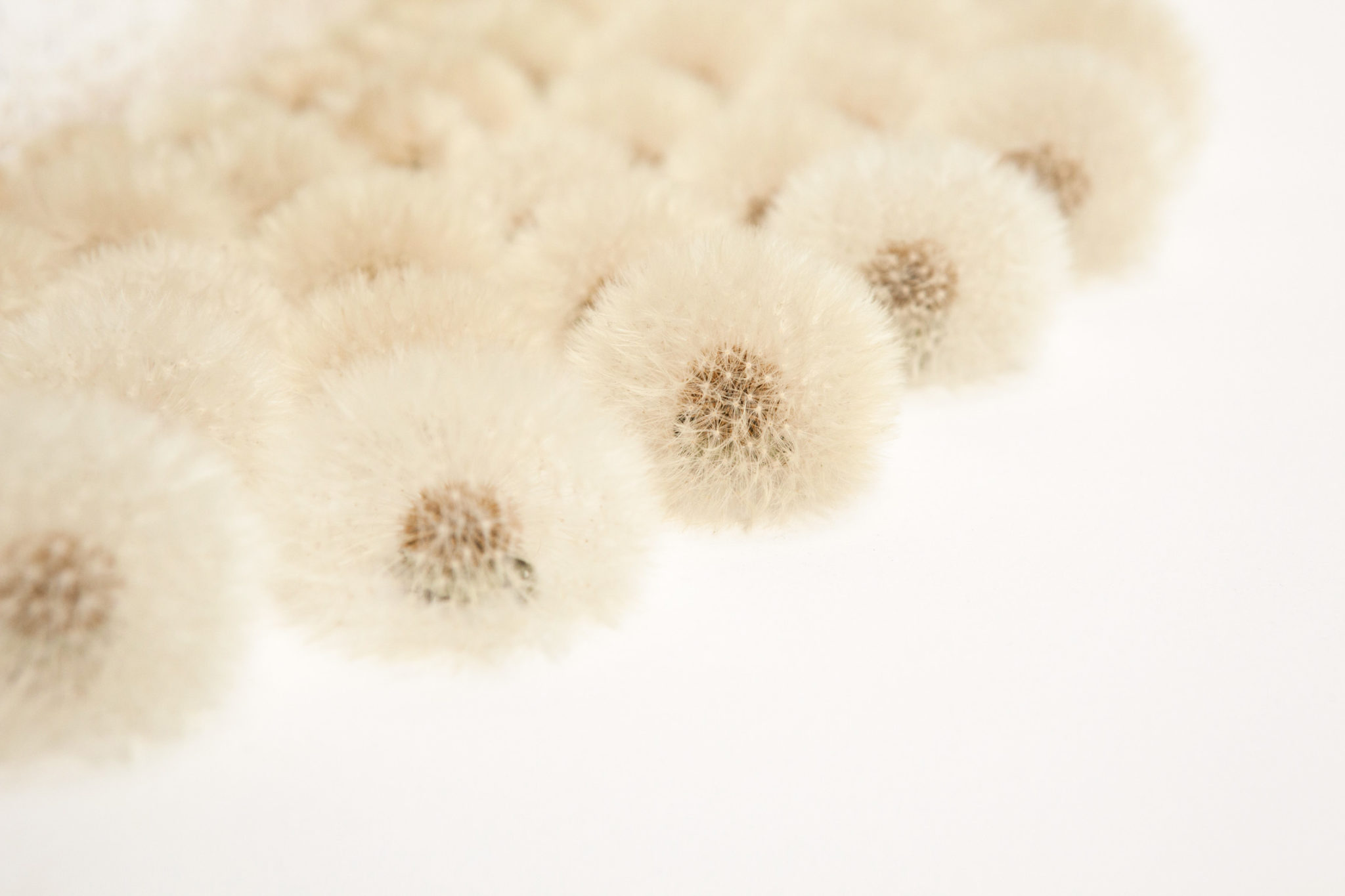 Air, botanical fresco by Duy Anh Nhan Duc.
© I. Chapuis.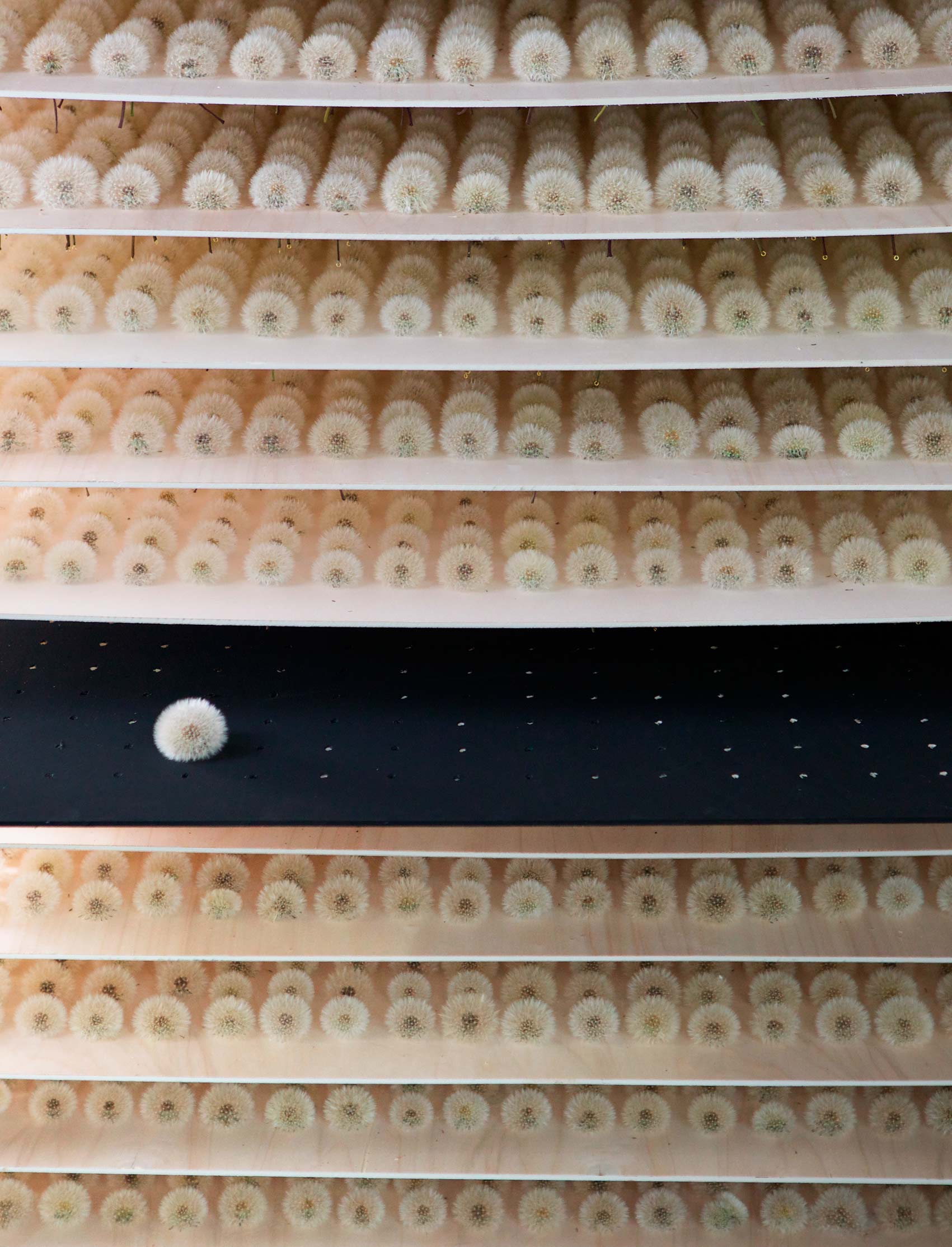 Dandelions, botanical sculpture by Duy Anh Nhan Duc.
© J. Jarossay.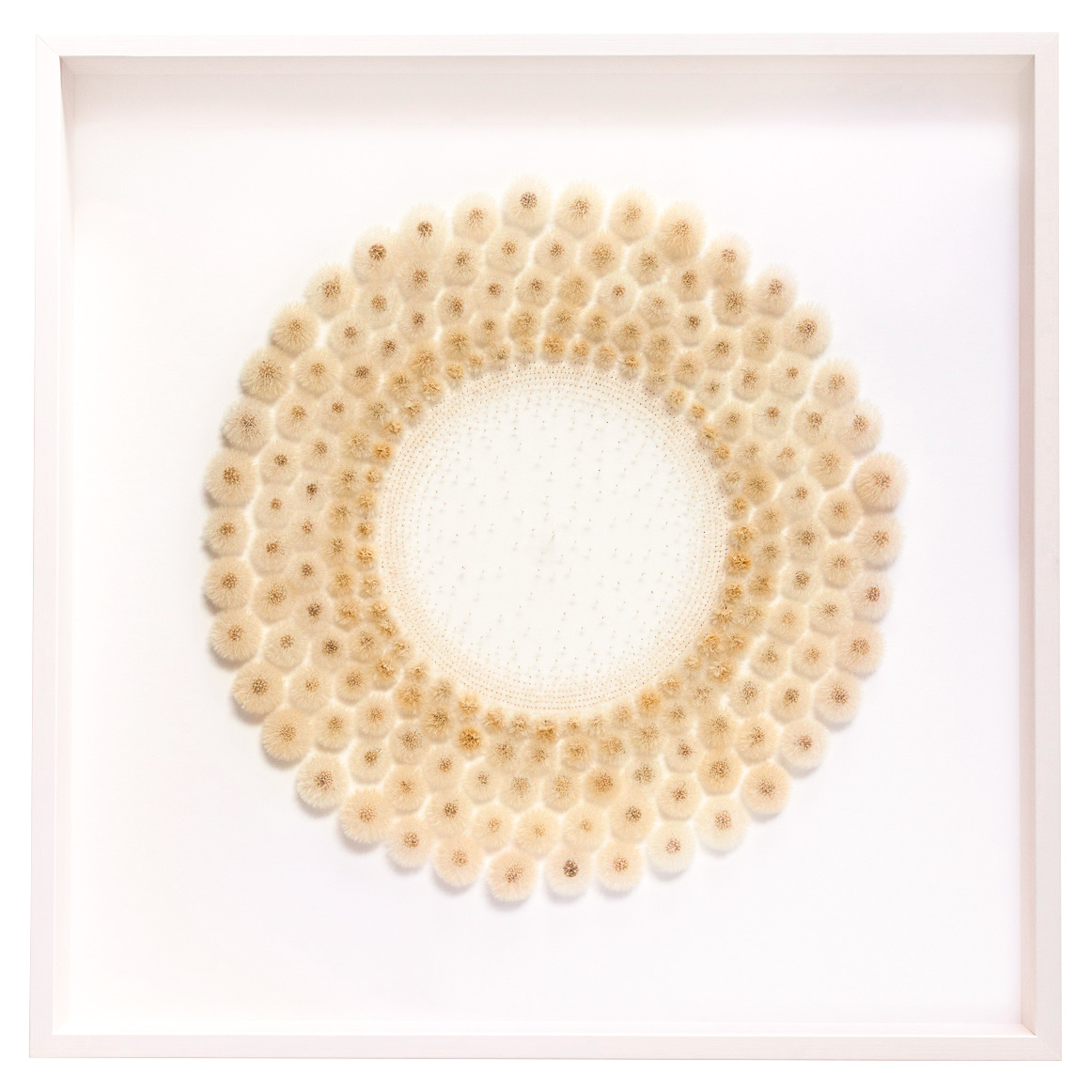 Air, botanical fresco by Duy Anh Nhan Duc.
© I. Chapuis.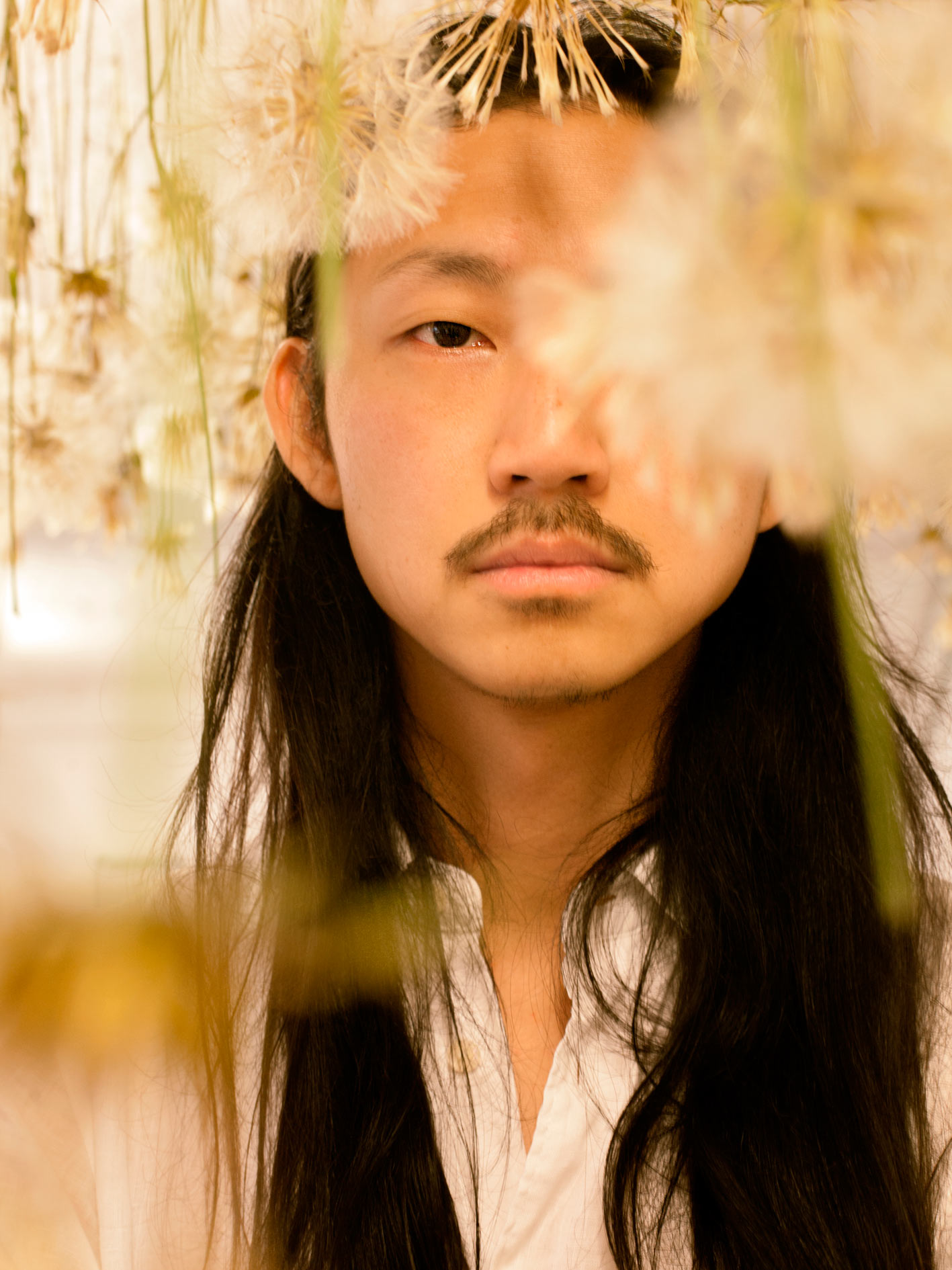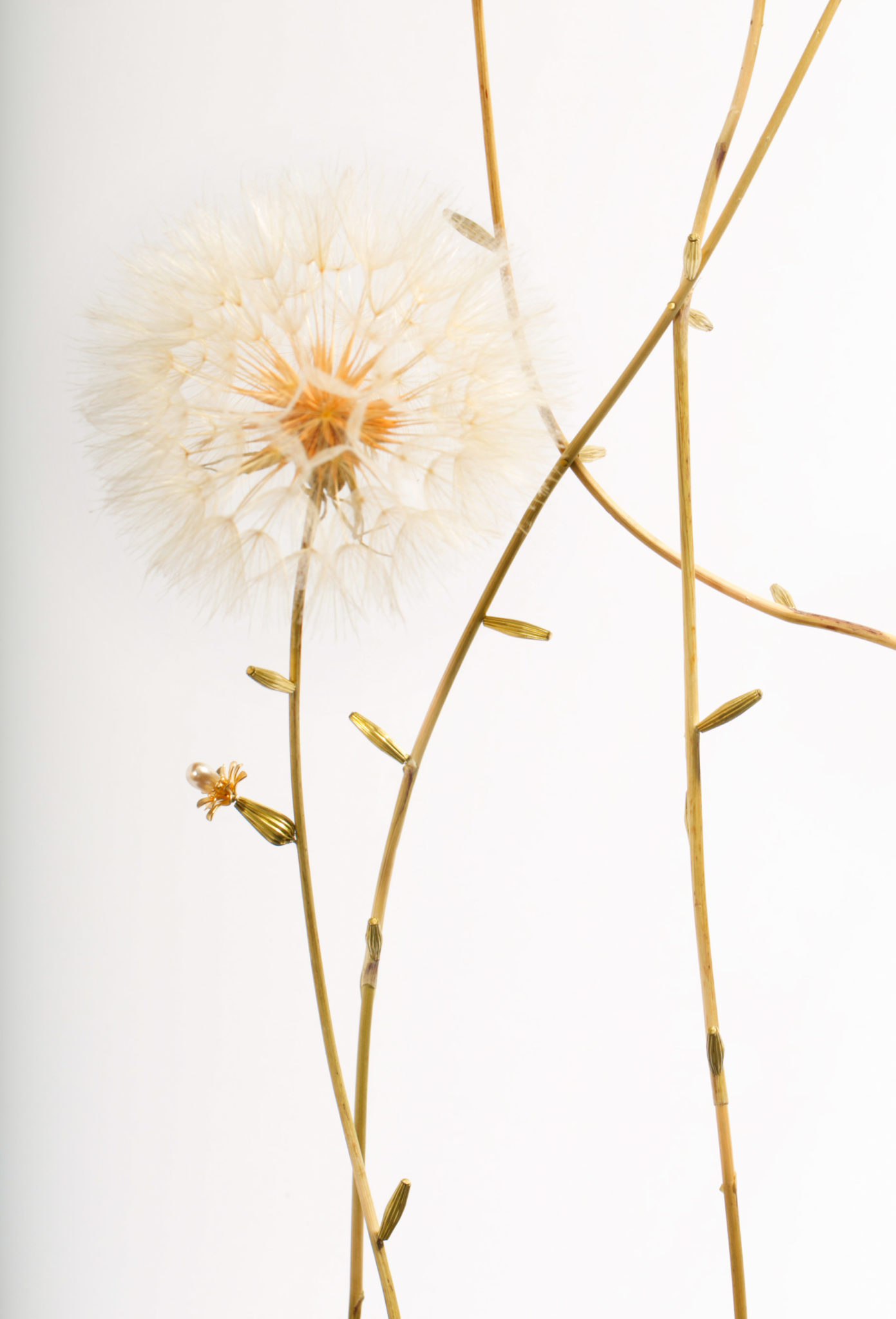 Dandelion waltz, botanical sculpture by Duy Anh Nhan Duc.