- Portfolio -
Chloé Bolloré
and her original works
Chloé Bolloré is a sparkling, dynamic and creative young woman. She makes pictures composed of photos forming image mosaics that can be perceived on two levels. From a distance, one sees a given face or figure, while a close-up look reveals hundreds of small photos. Her distinctive expertise enables her to achieve an astonishing result.
How did this project come about?
Somewhat by chance. It was about six years ago and I was involved in another form of digital activity at the time. For our wedding anniversary, I wanted to give my husband a picture comprising all our photos. I ventured into this area and he loved it. I then made one for friends who were also won over, and as demand grew, I decided to devote myself full-time to this project.
What would you say is original about your works?
Everything is custom-made and my approach is that of an artisan. The idea is to achieve personalization through messages and all kinds of shapes and forms that can be extremely original. Anything can be envisioned and it's up to me to make the work as successful as possible. To achieve this, I optimize each visual and position the photos individually. It's a lengthy and meticulous mission.
Have you already taken part in exhibitions and are you present in art galleries?
No, not yet. I have received commissions from various brands, notably for a beauty product store. I designed a huge tarpaulin depicting Marilyn Monroe and composed exclusively of women's portraits. It was a good means of getting myself known. An XXL-sized creation like that did not go unnoticed in the streets of Paris!
For whom are your works intended ?
For individuals wanting to make a gift or to treat themselves, for groups of friends wishing to mark a birthday, anniversary or wedding, for companies keen to communicate using their logo – there are many and varied situations. I have in fact worked with Facebook on decorating their Paris and London premises.
By Anouk Julien-Blanco
Images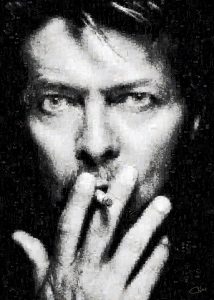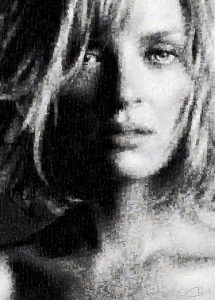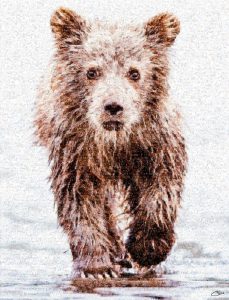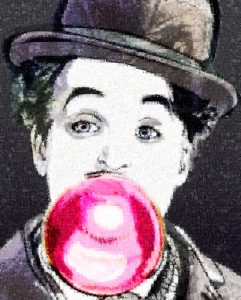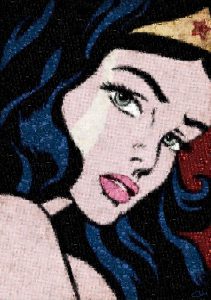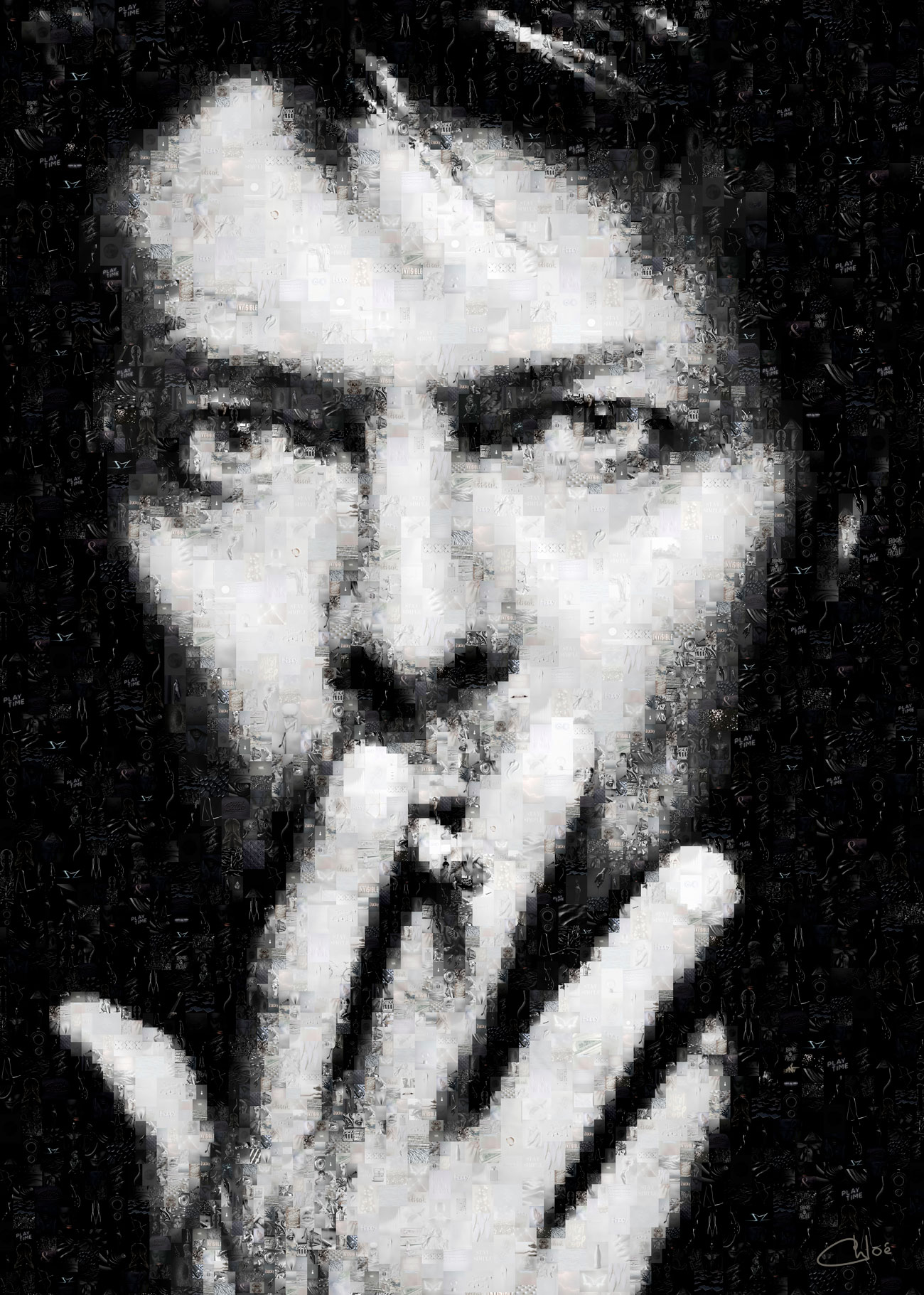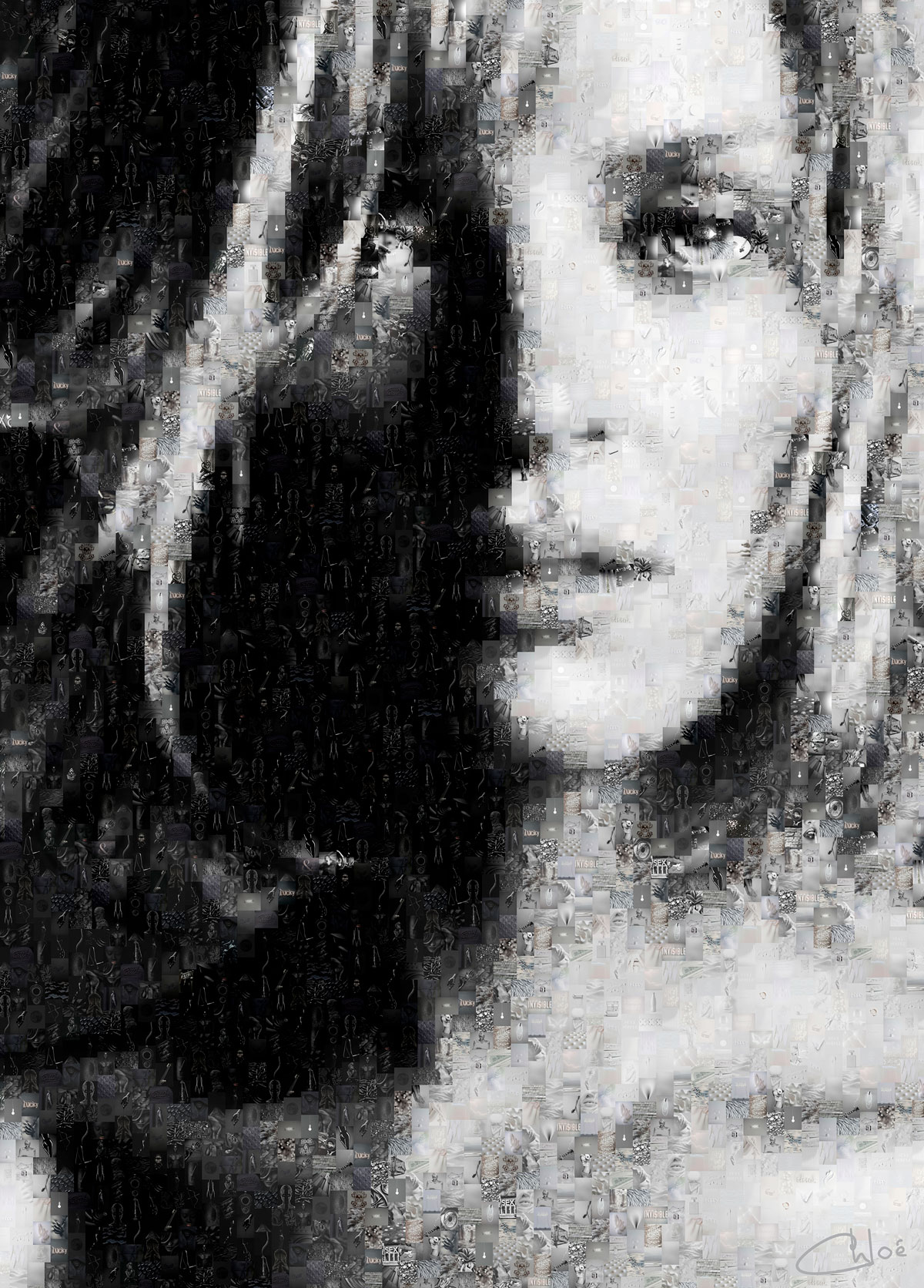 Uma Thurman
@Chloé Bolloré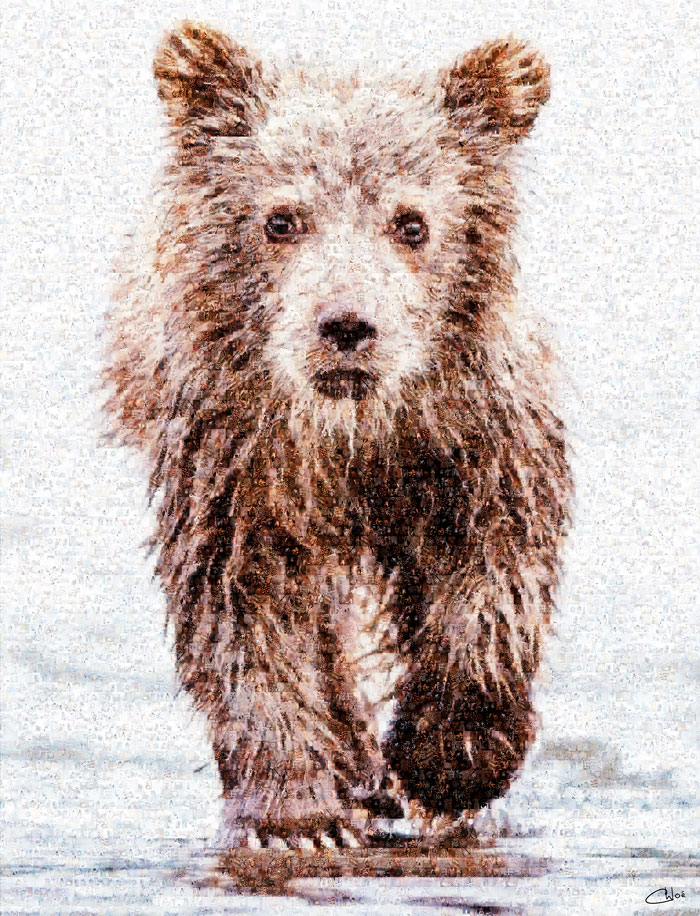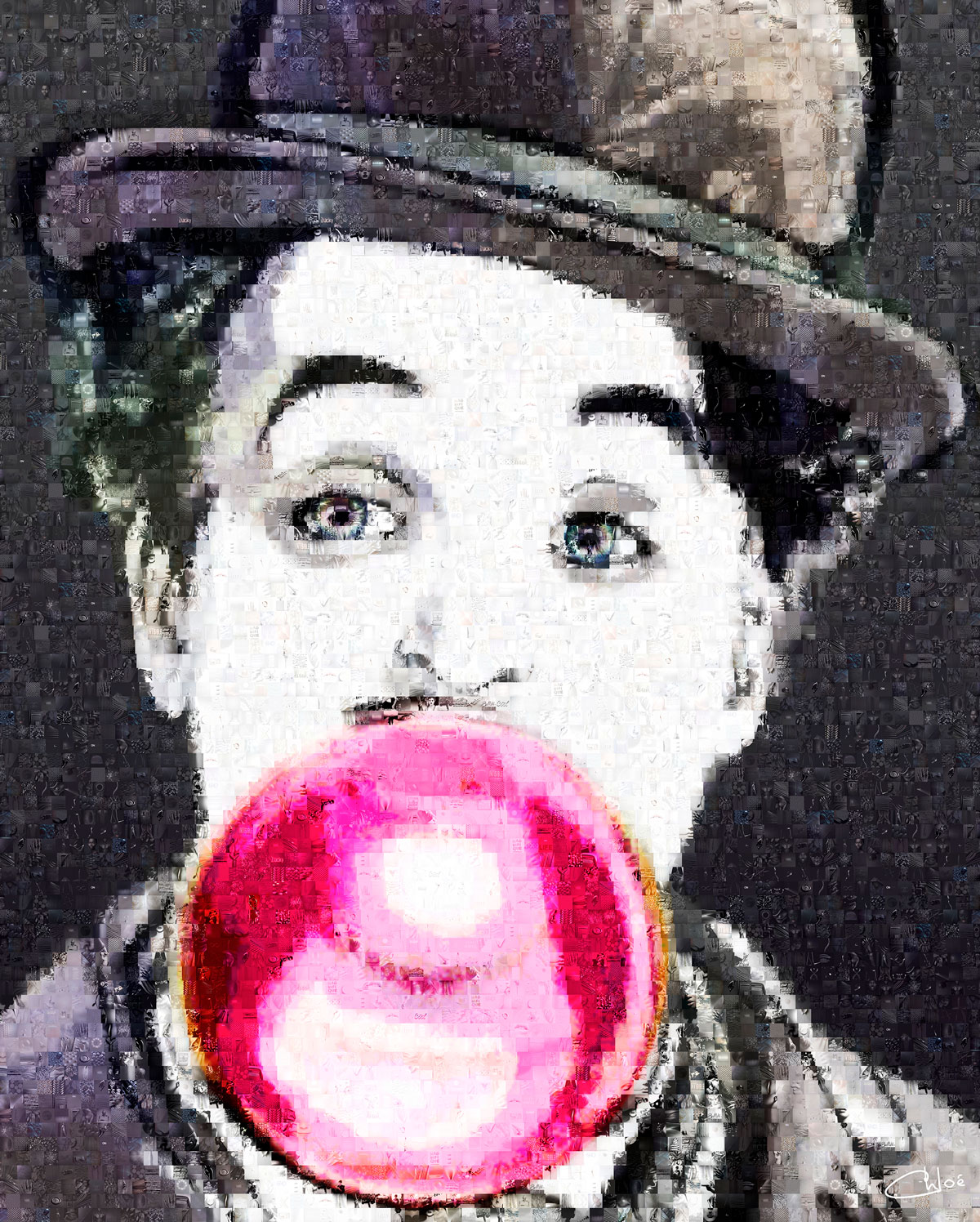 Charlie Chaplin
@Chloé Bolloré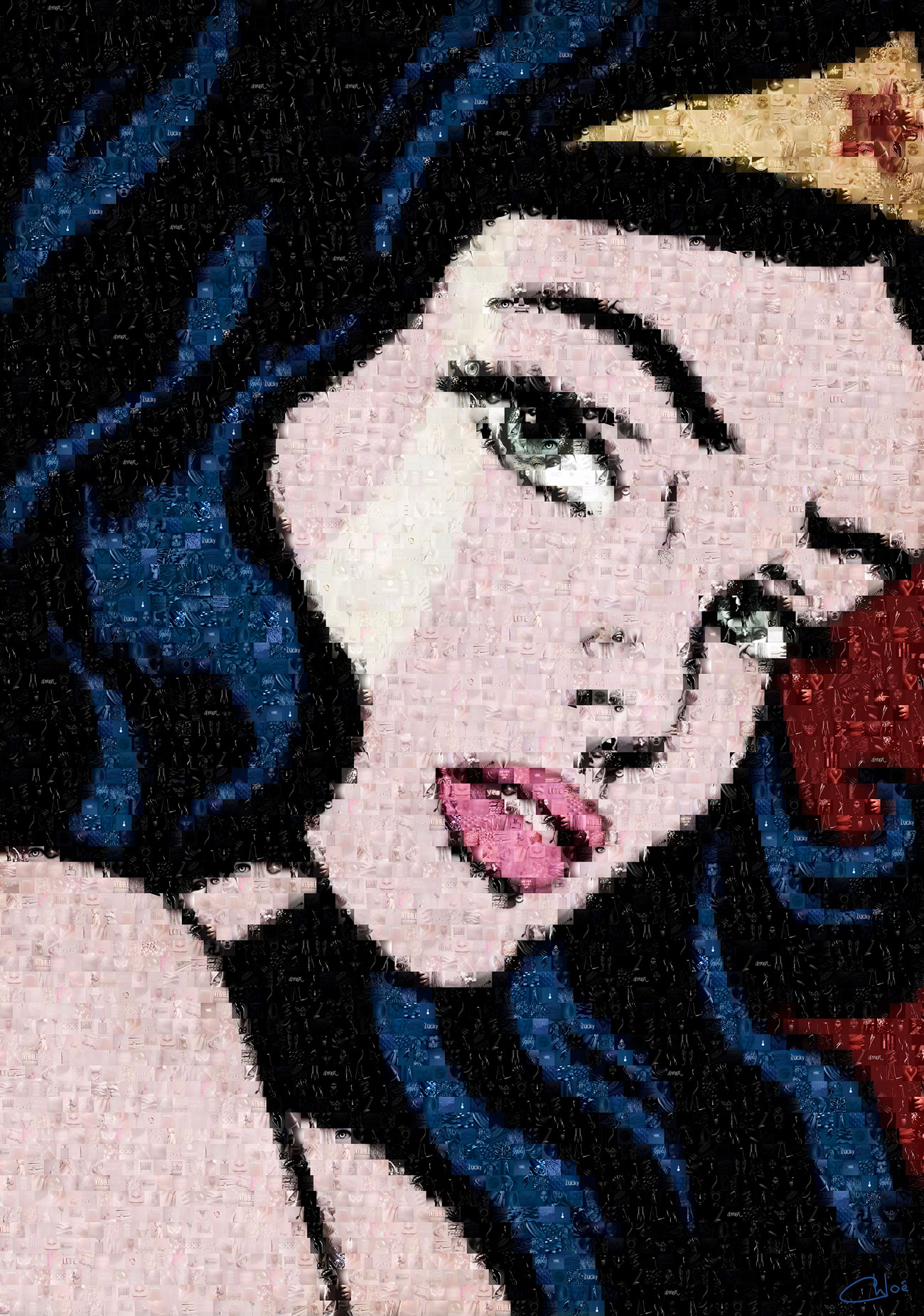 Wonder Woman
@Chloé Bolloré